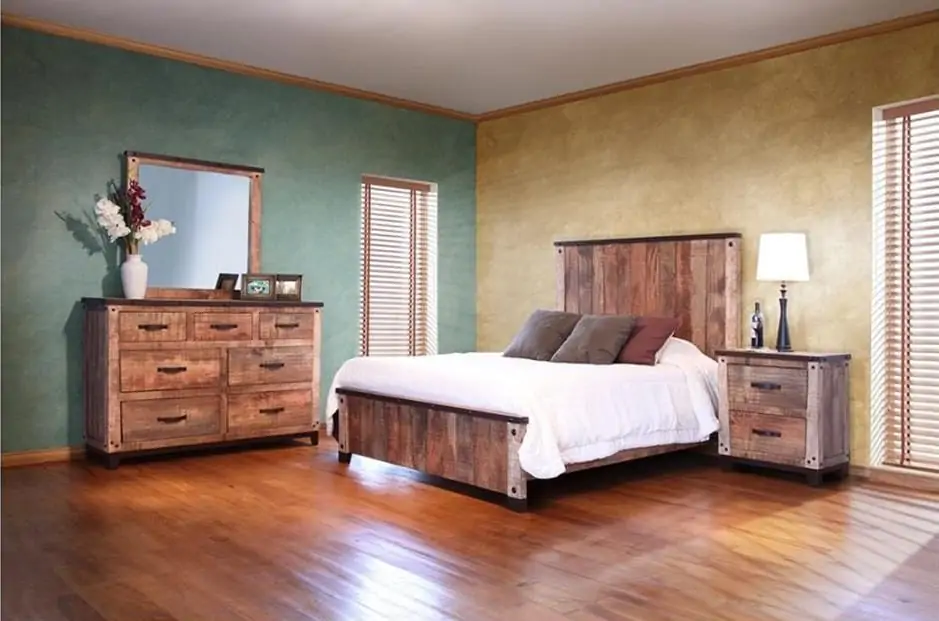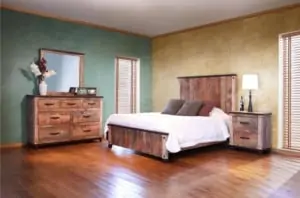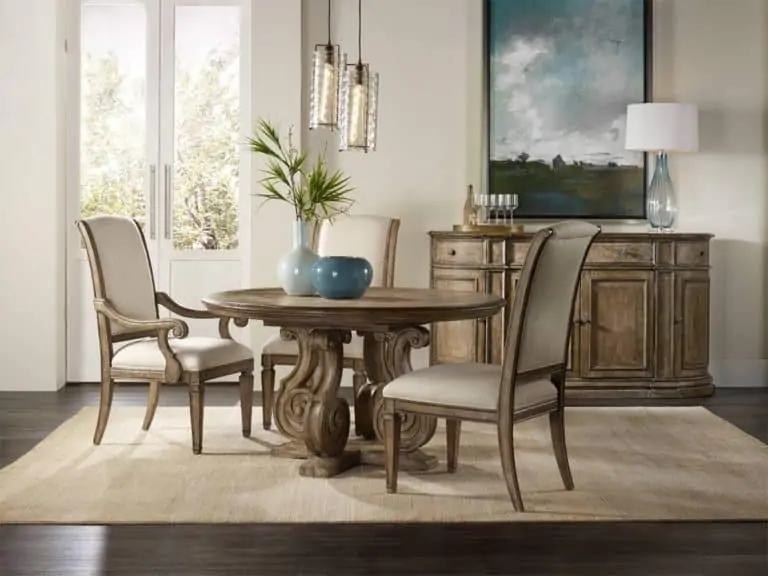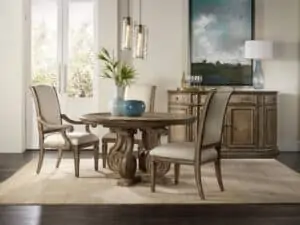 Your modern rustic home should be distinguished by a seamless marriage of
man and nature, finished and unfinished, old and new. You don't need a huge budget to perfect this look, but you do need time, creativity and a variety of different tones and textures. If you fill one room with too many reused pieces, the effect will be overwhelming instead of organic. Designer pieces with outdated or busy decor will look much cheaper than affordable furniture nestled inside a charming, balanced space.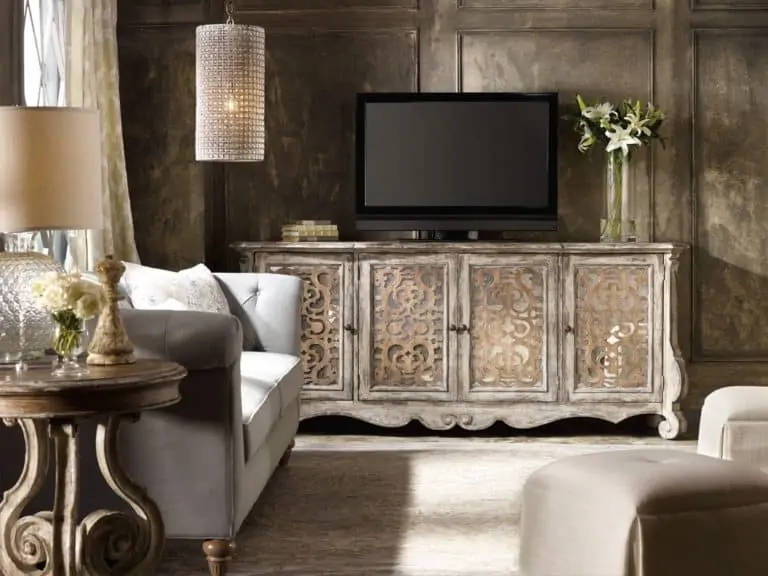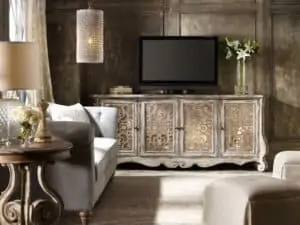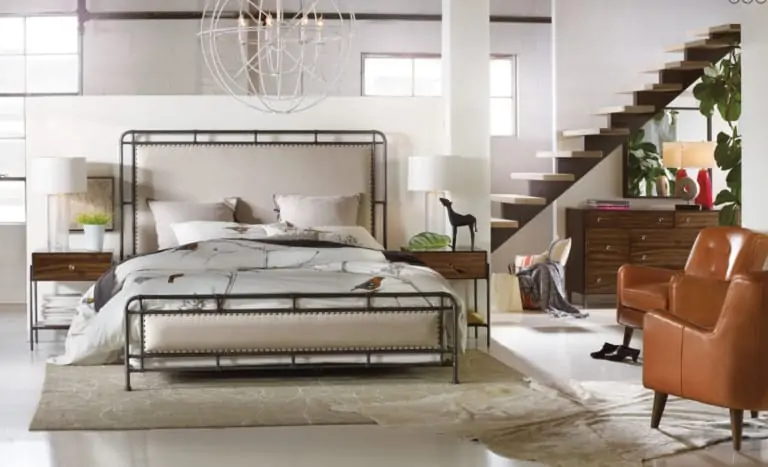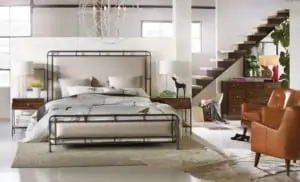 Rustic aesthetics are dominated by wood, especially reclaimed and sustainably harvested wood that has organic, asymmetrical details. Sliding barn doors, exposed wooden ceiling beams, and wooden tabletops and countertops make an instant impact, but they look best when you balance them with neutral walls and natural earth tones. Invest in living room pieced with weathered planks and other wooden accents, and compliment them with custom tan, white, brown and green upholstery.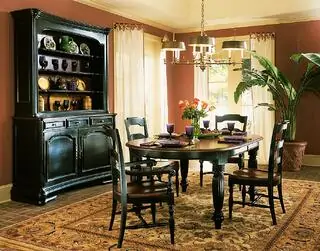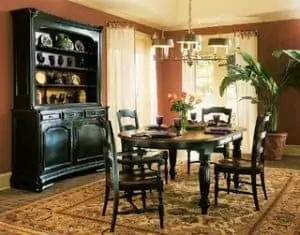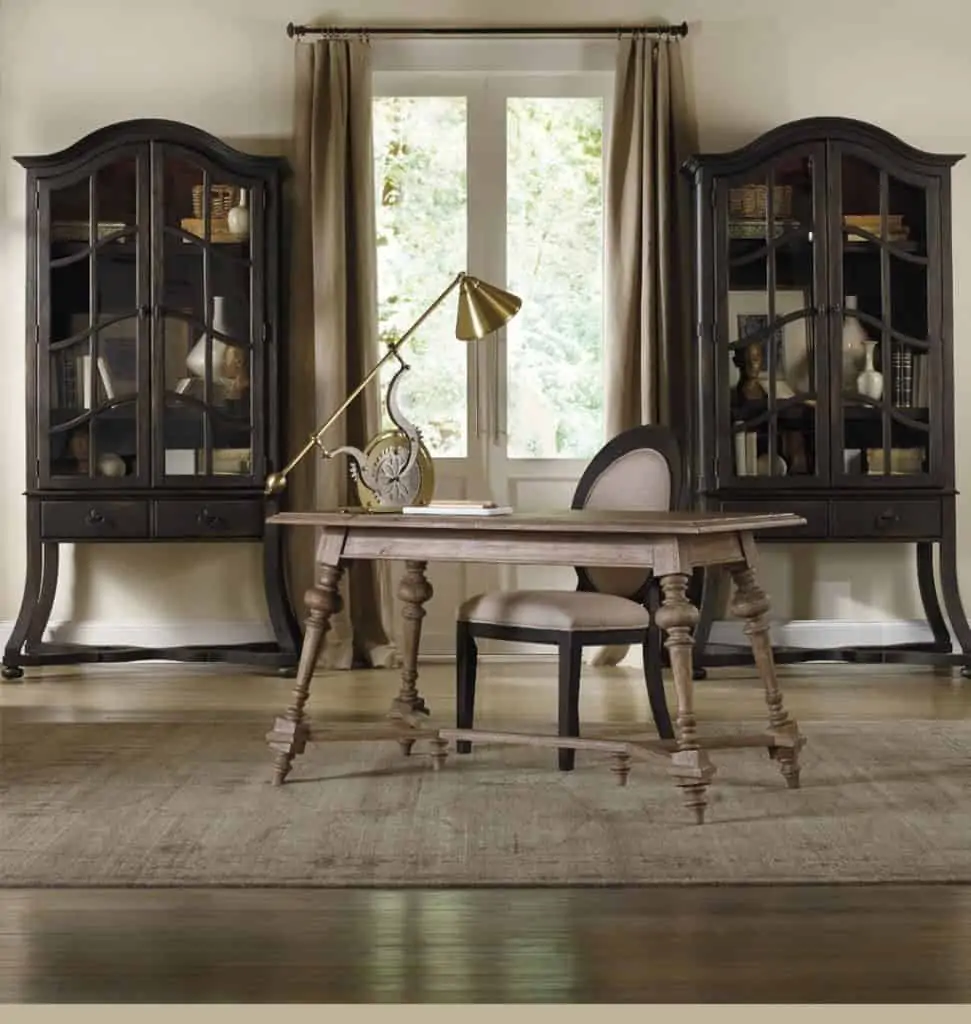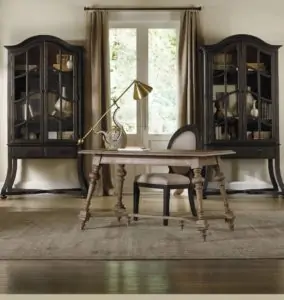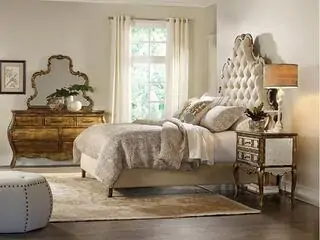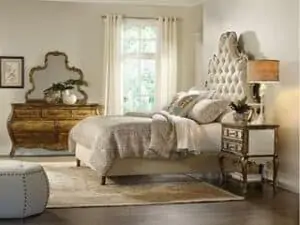 Floor-to-ceiling windows are another trademark of these principles, because they increase indoor exposure to outdoor elements and recall the sunny, open feel of cabins, ski lodges and other cozy spaces with traditionally eco-friendly looks. However, if your windows are more traditional and you don't plan to renovate, there are other ways to bring nature inside. Reused light fixtures, glass surfaces and frameless or wood-framed mirrors will increase indoor light flow and make small spaces look bigger.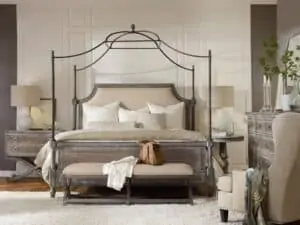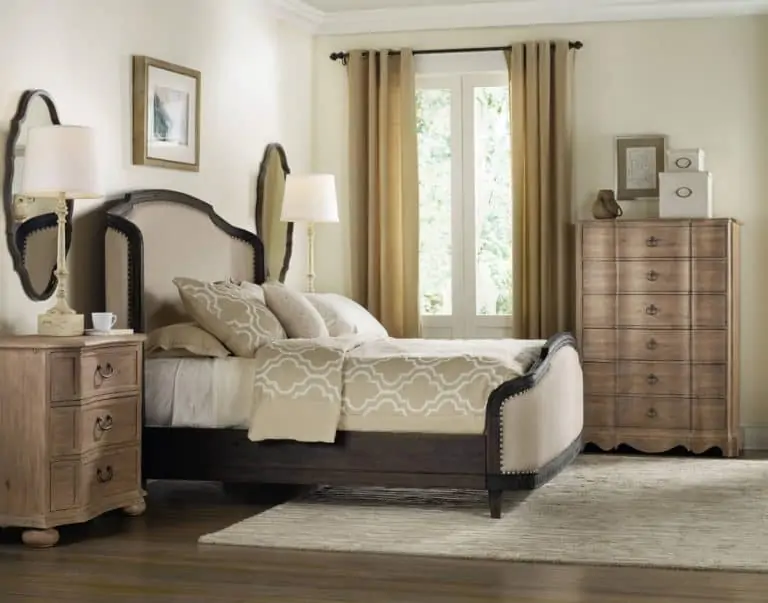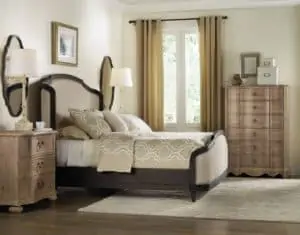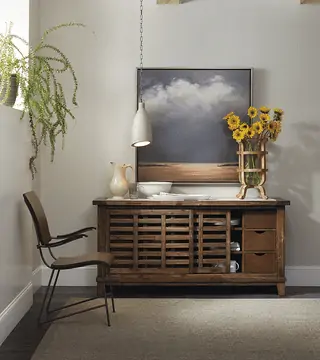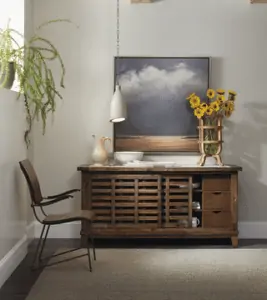 At Woodchuck's Fine Furniture & Decor, we stay on top of trends to keep our inventory up-to-date and our design advice fresh. We know it's easy to get carried away with any theme, especially an eco-friendly trend like modern rustic decor. However, we want your house to look like a whole home, not an assortment of used parts. Browse our Hooker Furniture collection for a variety of elegant hardwood pieces that fit right into any subtle and simple room.