Whether you're furnishing a new home or simply filling an empty spot in a single room, look to time-tested pieces as a way to express yourself and enrich your lifestyle. Quality classic furniture pieces are always appropriate; they add comfort and value to your home and blend as well with contemporary decor as with period design.
Identifying What's Classic
Antique Oriental rugs fall into this category, as do iconic bentwood chairs first introduced by Michael Thonet in the mid-1800s. But so does the sculptural Saarinen Tulip table, a mid-1950s pedestal design that was a reaction against "too many legs," and the sleekly comfortable Barcelona chair designed by Mies Van der Rowe for a 1929 exhibition. They defy their age, and look totally modern, even today.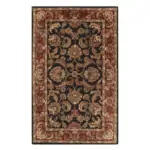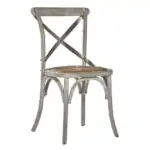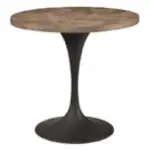 Stunning, oversize mirrors are also considered classics and they introduce a "Wow" factor into any setting.There are myriad examples of classic style:
Wingback chairs and French bergere chairs with matching ottomans
Simple trestle tables
Familiar ice cream tables and chairs, for indoor or outdoor use
Classic console tables and dining room servers
Windsor chairs with their curved backs and slim spindles
Upholstered benches for bedroom, den or living room use
Canopy beds
Simple trestle tables
While classic originals may be seldom available, there is no shortage of quality classic design from reputable modern manufacturers. At Woodchuck's Fine Furniture, we have an extensive selection of sofas and loveseats that take inspiration from classic Chesterfield design or the subtle elegance of Florence Knoll style.
Mix Classics and Contemporary Pieces
While classic pieces exhibit distinctive flair, they don't typically "shout" for attention and can easily play supporting roles. A glass-top dining table with a metal base, surrounded by simple skirted chairs, for example, would be stunning set on a colorful Oriental rug. Or consider the impact of a unique upholstered bench at the foot of traditional four-poster bed.
If you're uncertain about how best to mix and match design styles, how to furnish a room in successive stages, or how to coordinate whole house decor, why not schedule a consultation with one of our experienced designers?
Our reputation has been built over the decades on quality and service. We look forward to working with you to personalize your home in a beautifully timeless manner!