With products from 25 of the highest-quality brands on the market, every customer who visits our Designer Tent Sale will have access to luxury furniture at low prices. Our in-house design team has compiled some of their favorite items you can expect to see during our biggest sale event of the year. 
Matching Chair & Accent Chair
"Fusion Furniture is a furniture company that prides itself on offering style that meets value in their products. Fusion furniture is American-made with multiple facilities in Mississippi. 
Fusion Furniture offers versatility with its styling that can work with traditional and transitional homes. Performance fabrics are used in upholstery that gives worry-free living and peace of mind for quality and durability for your furniture. Fusion Furniture allows you to find the right piece of furniture that is right for you, so you will love your new favorite seat." – Doug Correia, Owner
Matching Chair & Accent Chair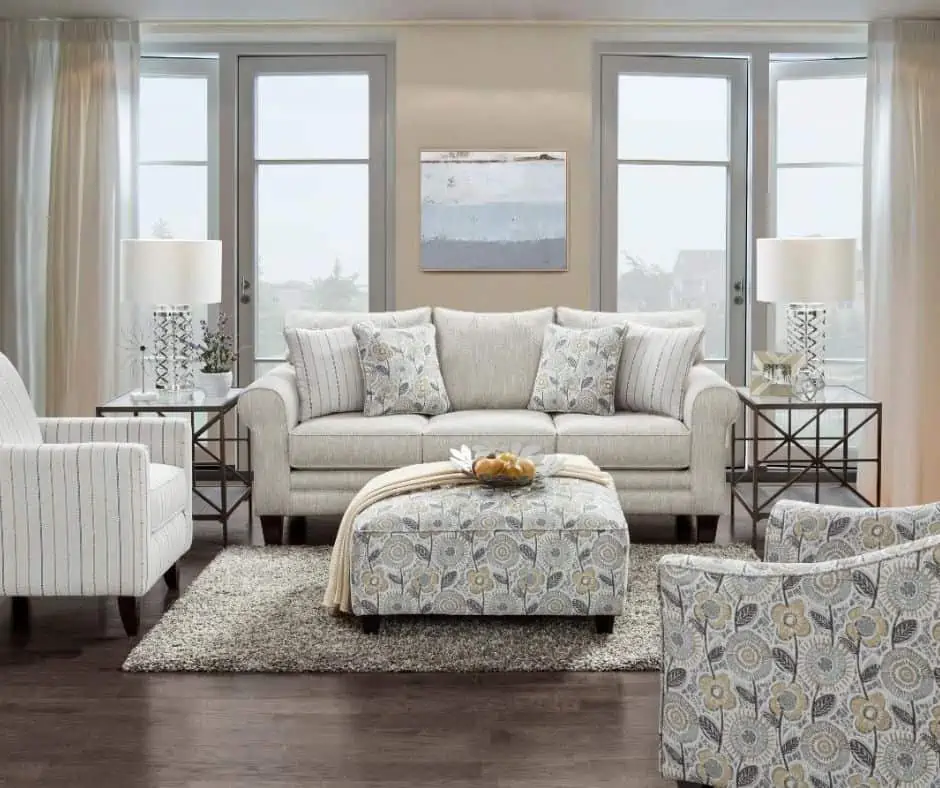 "With so many lifestyle changes that have come about, being comfortable at home has never been more important, and whether working or schooling from home, we all crave comfort!  This wonderful loose pillow sectional group with matching and accent chairs sports contemporary styling with a wide track arm, low-profile block feet, and multiple accent pillows. Performance fabrics and reversible seat and back cushions make this sectional group a versatile, worry-free seating ensemble!" – Suzanne Grilliot, Sales Consultant  
Port Hole Bar Cabinet
WC 2020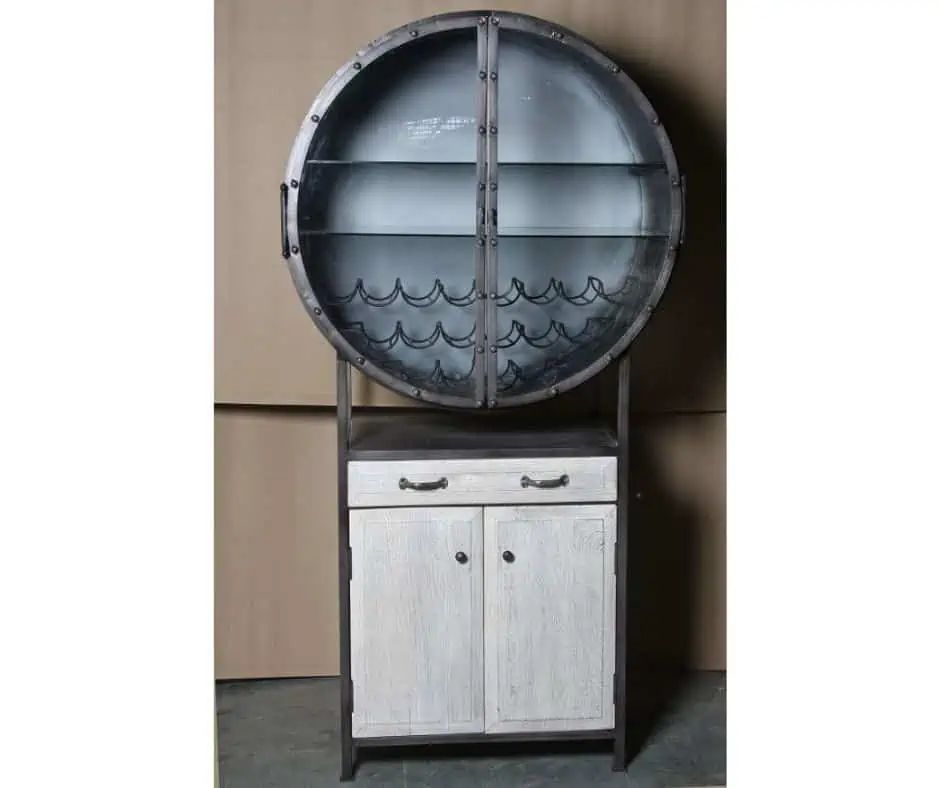 "This unique bar cabinet is made of solid wood, iron, and glass. Its style is industrial yet contemporary. My favorite thing about this piece is that it is versatile. It can be used for a den, dining room, or even as a final touch for an accent wall. No matter the occasion it fits perfectly." – Hannah Allen, Design Consultant
4 Door, 3 Drawer Carved Sideboard
WC 1061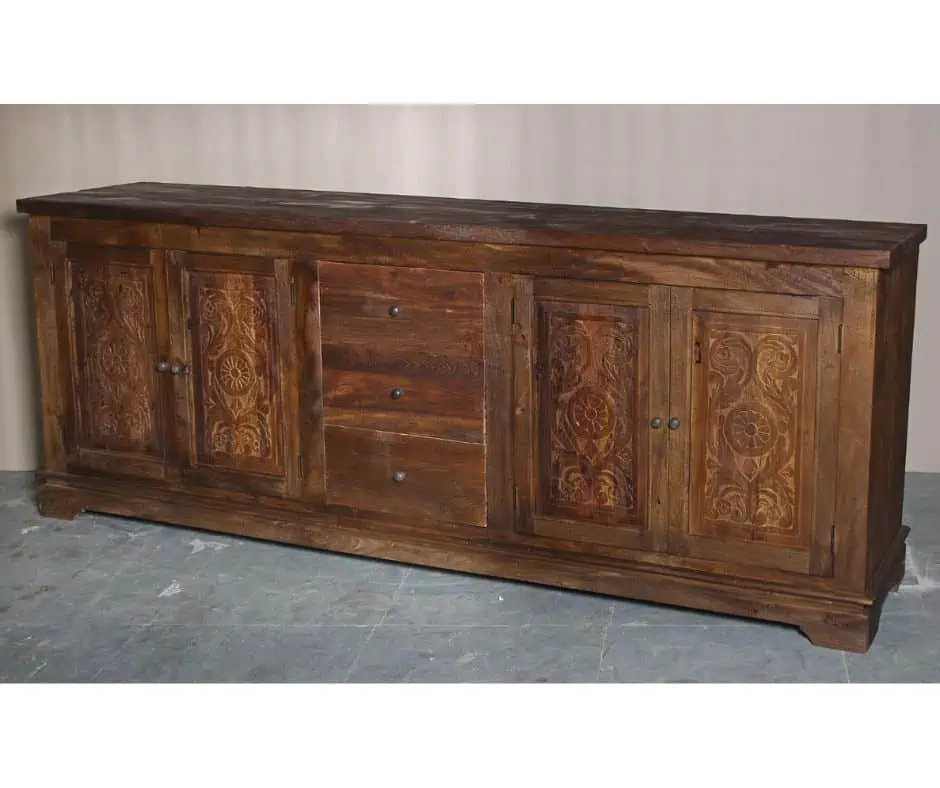 "In a rich color that would enhance any large entranceway, this is a statement piece that would draw attention to your good taste. Which is why I like it. It also offers the versatility to be used as a buffet in the dining room. It offers great space to hold that large flat-screen TV. 
Solid wood with intricate carvings and complimentary hardware designed not to take away from the style.
This sideboard offers plenty of storage for those homes lacking a basement or closet space.  Also, you can't beat the value at $888.88."- Bob Tier, Design Consultant
Anthology Leather Sofa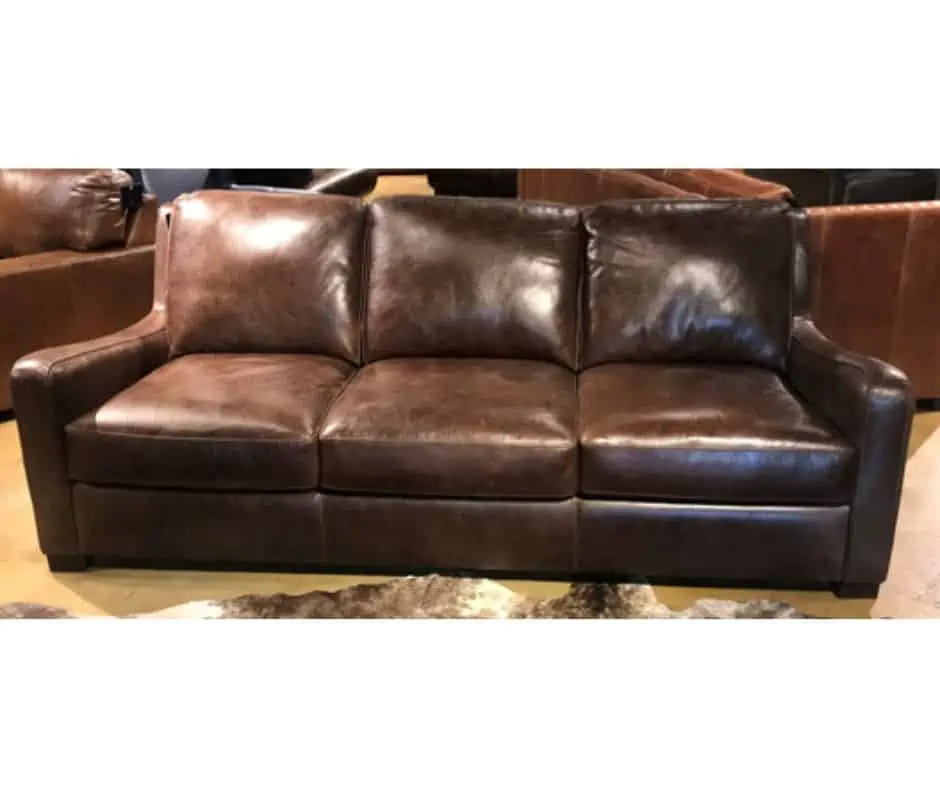 "Many people say that the kitchen is the heart of the home…Well, I say it's the sofa.  The sofa is where your brain can switch into relaxation mode after a long day at work and it's where your family gathers. 
What used to be the certified 'Man Cave' in the dark corner of a musty basement are now stylish statement pieces you will be thrilled to show off. Italian Aniline leather, buttery soft and very easy to clean; The 'Anthology' leather sofa, loveseat & chair are timeless pieces that only get better with age." – Sherry Early, Design Consultant
1933 Dining Set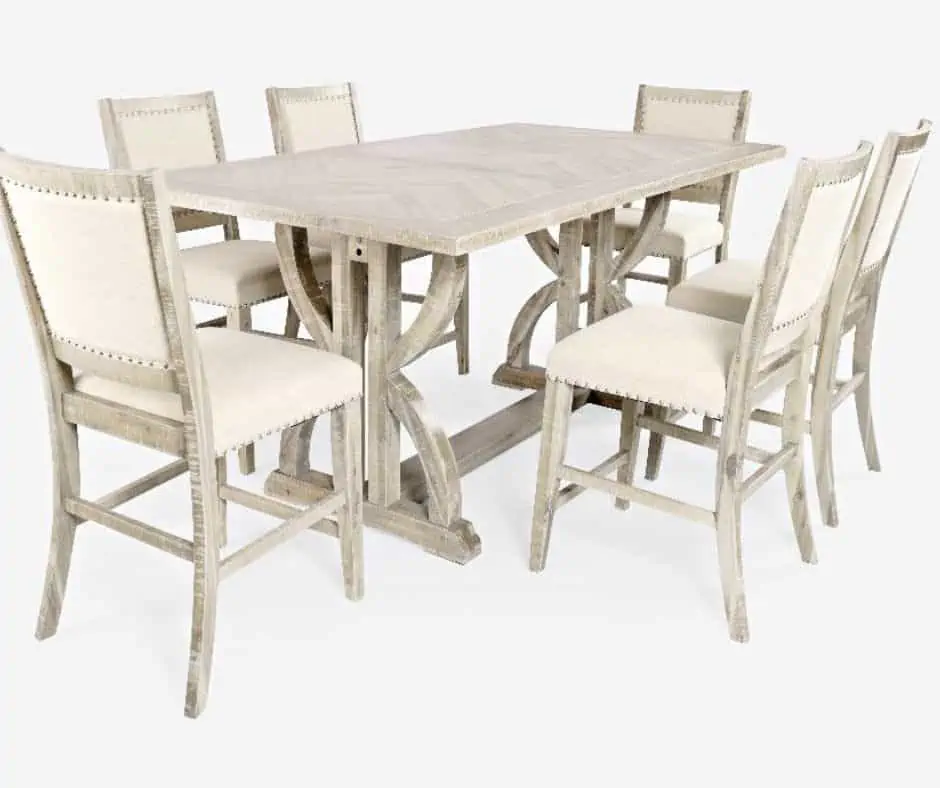 "This modern 'Farmhouse' style is an interior design look that prioritizes practicality, simplicity & rustic charm. While farmhouse style tends to reflect the aesthetics of rural architecture, it also embraces modern comforts, creating a look that feels both cozy and stylish. I like that this has a Herringbone design and is composed of solid Acacia wood with upholstered seats and backs. A must-have for any home!" – Sherry Early, Design Consultant
Fillmore Six Door Sideboard 
108w 17d 43h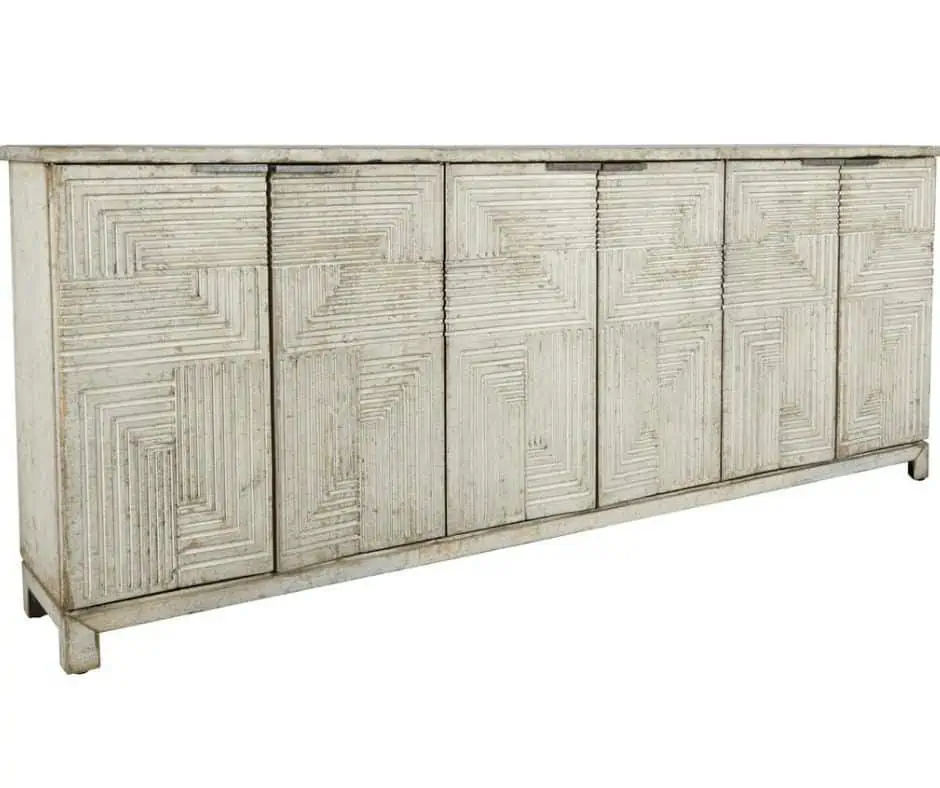 "Carved with a geometric design, this sideboard utilizes reclaimed pine wood to provide style and storage to any room. The Fillmore Sideboard is great for anchoring a room or under a large, flat-screen TV.
Classic Home is one of our most popular sources for fashion-forward designs and high-quality finishes, Rarely do these ever get discounted, but right now for our Annual Tent Sale, save big while quantities last." – Scott Taylor, Design Consultant
High Rock Rainier Motion Group
Dusty Blue or Bisque Leather Match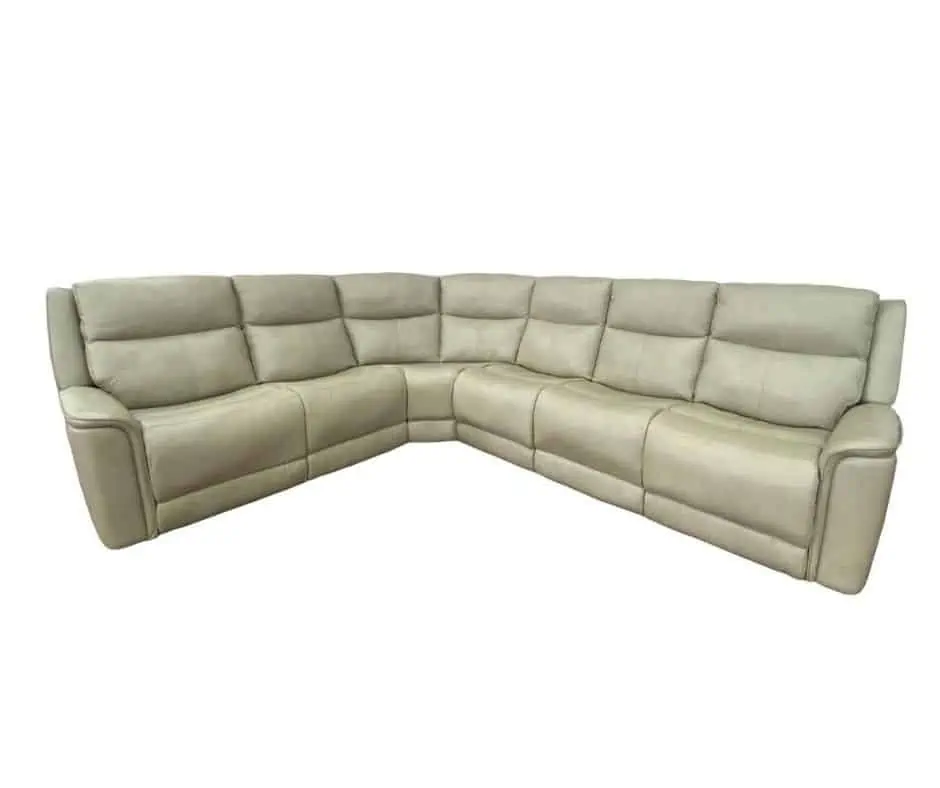 "With the power recline and headrest, its sleek, clean, and simplistic design is perfect for any home. The modern contemporary style can be changed to a transitional or traditional style with just a few accent pillows." – Hannah Allen, Design Consultant
Blair Bedroom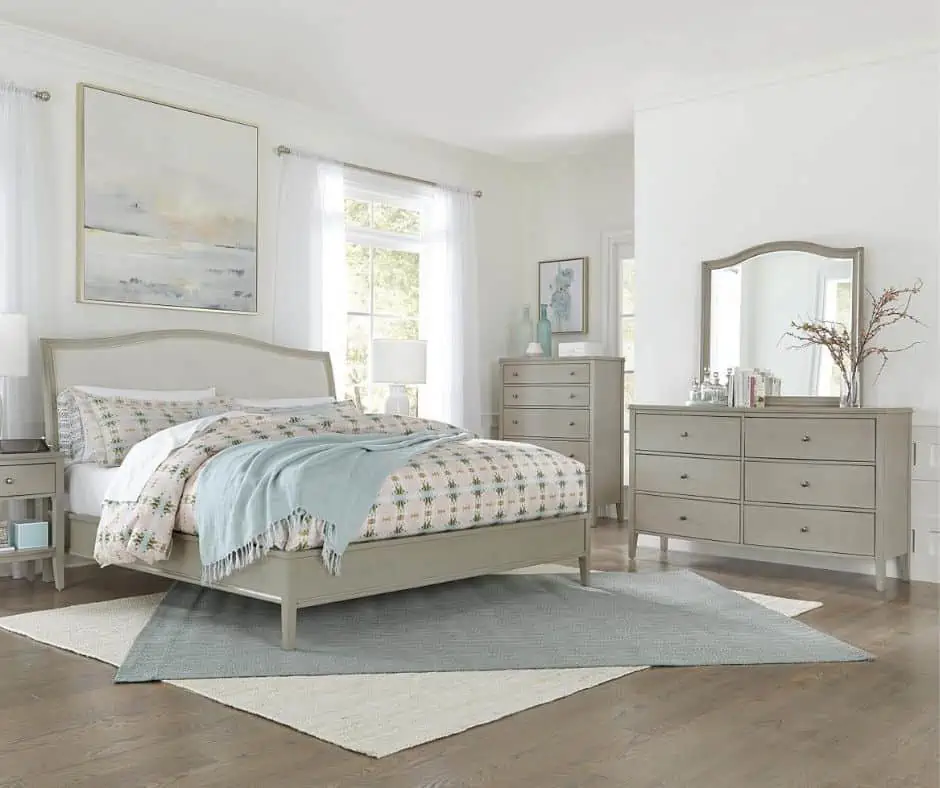 "Simplistic clean lines. Great colors for that Beach/Farmhouse look. At this price point, this is a great selection for guest rooms. Allowing your family and visiting friends to easily transition from a restful sleep to a trip to the beach.

Quality hardwood furniture with fresh veneers. This is a great look to complement any house or condominium. An upholstered headboard enhances the comfort of the look. Not too many are available in this popular style." – Bob Tier, Design Consultant
Sofa, Loveseat & Chair or 2Pc Sectional
Anthology Leather
100% Top-Grain Italian Leather Fog/Grey Color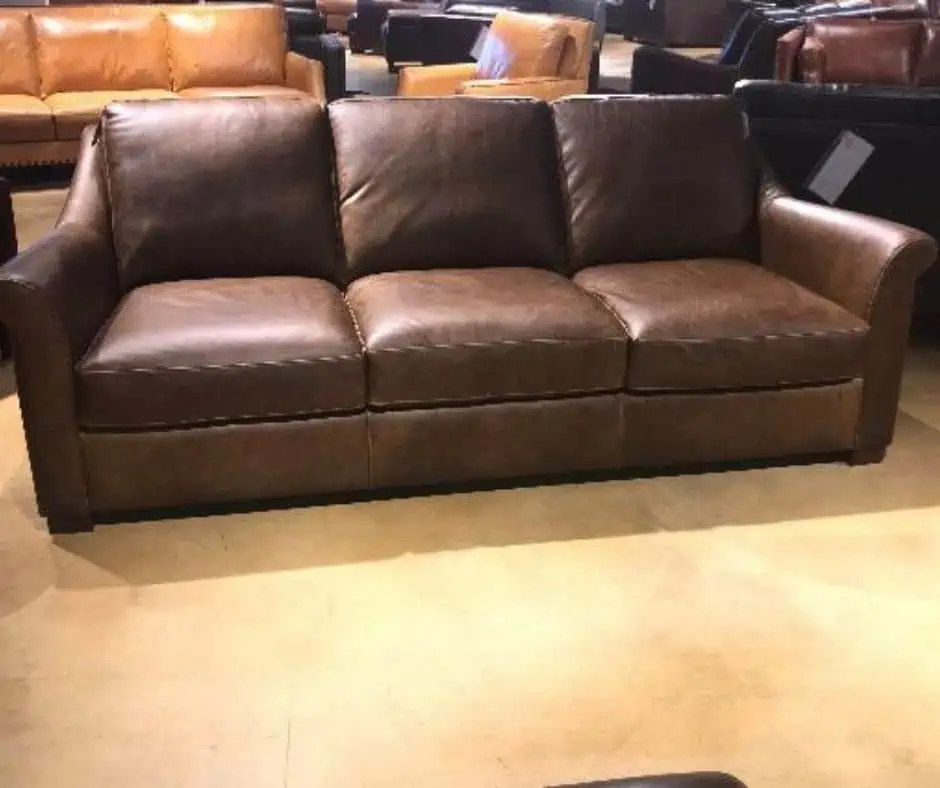 "Deep Seating…Great for watching your favorite team or for taking a quick nap when everyone else leaves the house. Italian Made, Italian style. It's comfort food for your body (like mom's lasagna)
100% Aniline Leather that breaks in, not wears out…Like a fine wine, as it ages, it gets better. Easy to care for. The versatility in the style is what makes this such a great buy. It can work in an office, a recreation room, or a formal living space.
Italian construction with a hardwood frame. Using the latest in seating suspension to create that unique seating feel." – Bob Tier, Design Consultant
VB 741 Bungalow Bedroom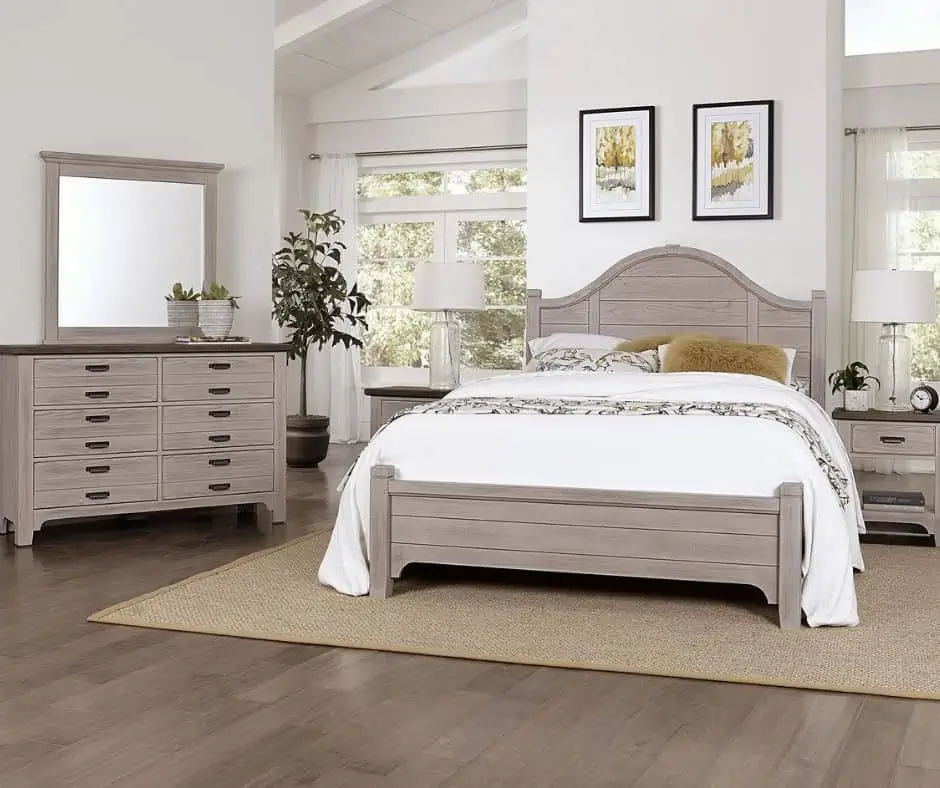 "Made in the USA. Coastal Design. This bedroom is made in America! Part of the Erin & Ben Napier partnership with HGTV. The bungalow bedroom is made of North American hardwood solids and Oak and Cherry veneers and features self-closing glides on all drawers. Its coastal cottage style is just perfect for the Jacksonville area." – Cathy Collins, Design Consultant
Arched Glass Door Cabinet
RI VIT-95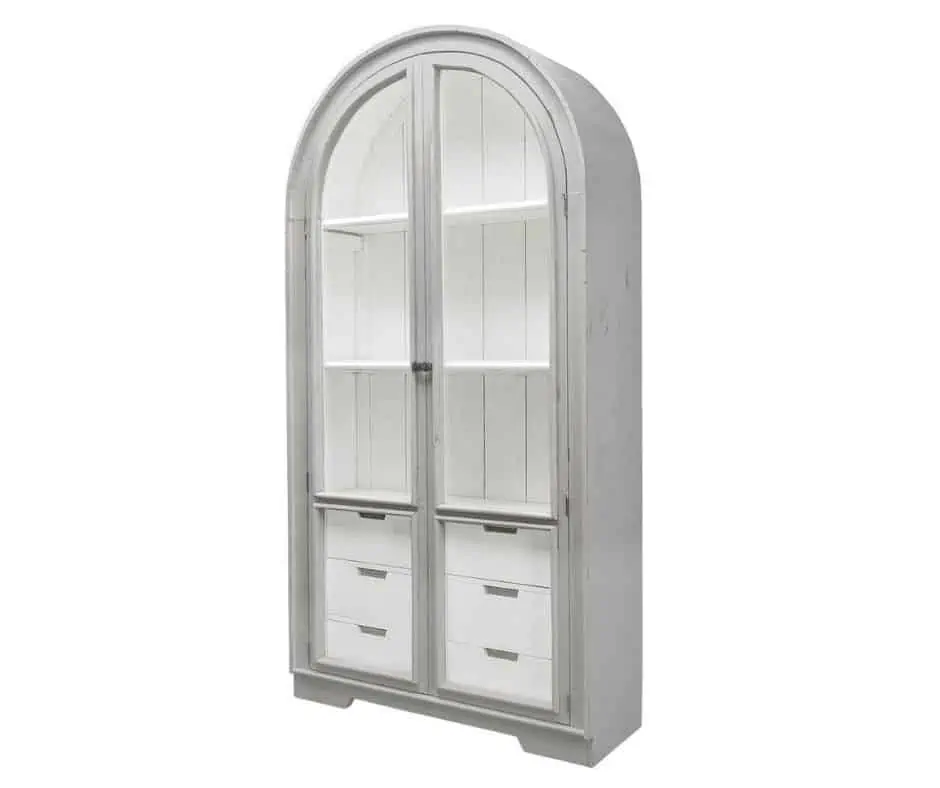 "Solid Wood. Made in North America. Farmhouse Grey & White. Handcrafted of solid pine, this versatile piece could be used in many different areas of the home providing extra storage and display space!" – Cathy Collins, Design Consultant
Stop by our furniture showroom in Jacksonville, FL February 17 to March 5 for 20-70% off high-end furniture during our Designer Tent Sale.