How do you know which interior design style best suits you? We've put together a list of the four most popular interior design styles so you can decide which goes best with your home decorating needs.

Traditional
This popular decorating style has withstood the test of time and isn't going away anytime soon. While not the flashiest of decorating styles, the Traditional style more than makes up for it with its warm and welcoming aesthetic. There's nothing surprising here except how orderly, inviting, and appealing a perfectly put-together space can feel to its inhabitants. Refined wood and upholstered furniture; rich, dignified colors; high-end fabrics and textiles; fine furniture and furnishings; and symmetry and balance are guiding principles of this harmonious decorating style.

This stately club chair from Sam Moore captures the casual yet classic feel of the Traditional decorating style.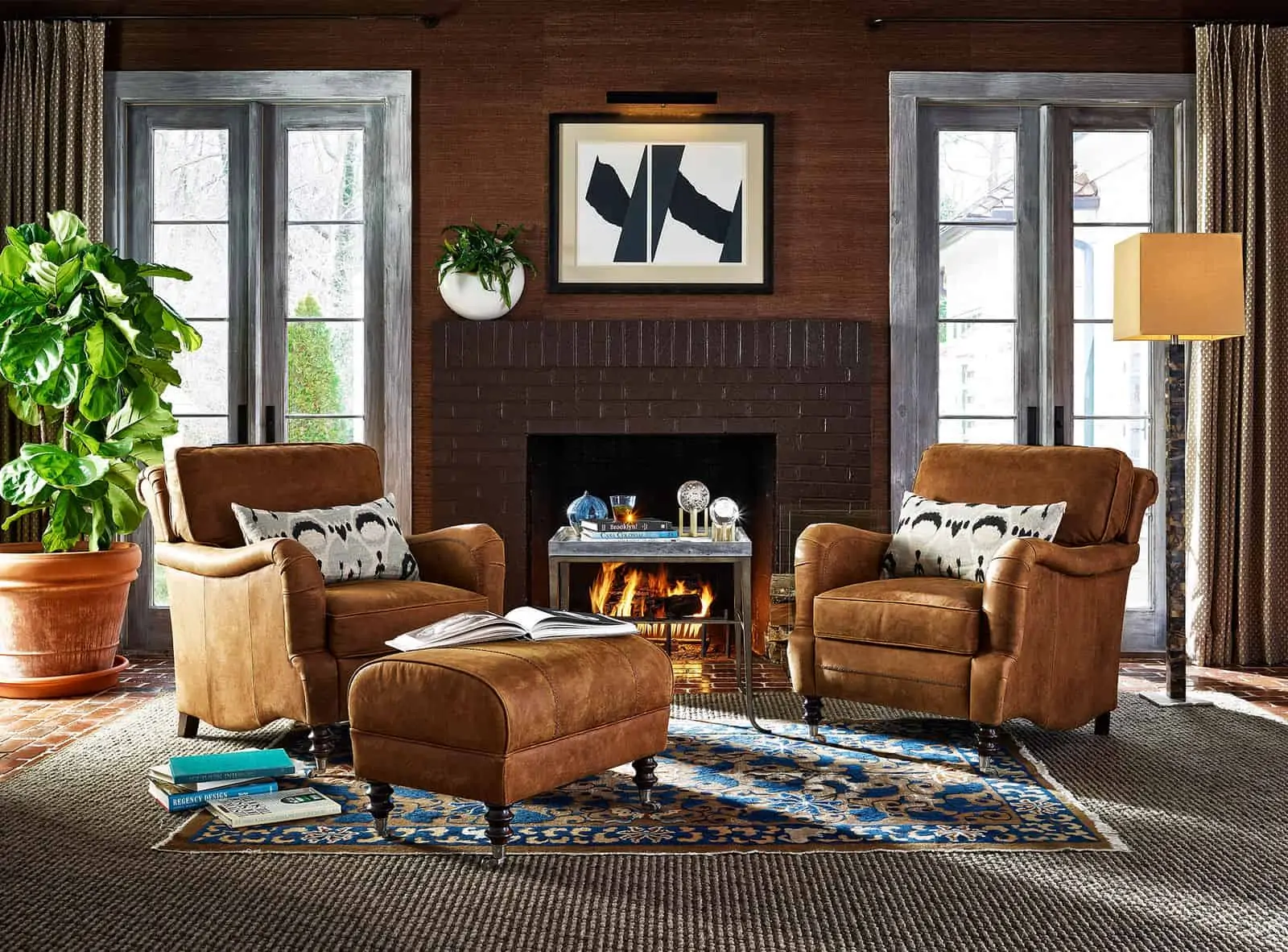 Contemporary
The antithesis of Traditional style, Contemporary style puts a premium on everything current and new. It also differs from Traditional style in its minimalist ethos: less is very much more in Contemporary spaces, which feature sculptural lines, strong shapes, and high-contrast colors. Wondering how Contemporary differs from Modern? While they do overlaps in many key ways, the former is all about what's happening right now, while Modern — also known as Mid-century Modern — refers specifically to the middle of the 20th century when iconic and innovative designers like Eero Saarinen, George Nelson, and Charles and Ray Eames were transforming the interior design world.

For a seamless transition from indoors to out, many homeowners choose to continue the theme with their exterior furniture. Contemporary decor enthusiasts will love the edgy but elegant look of this Furniture Classics lounge chair.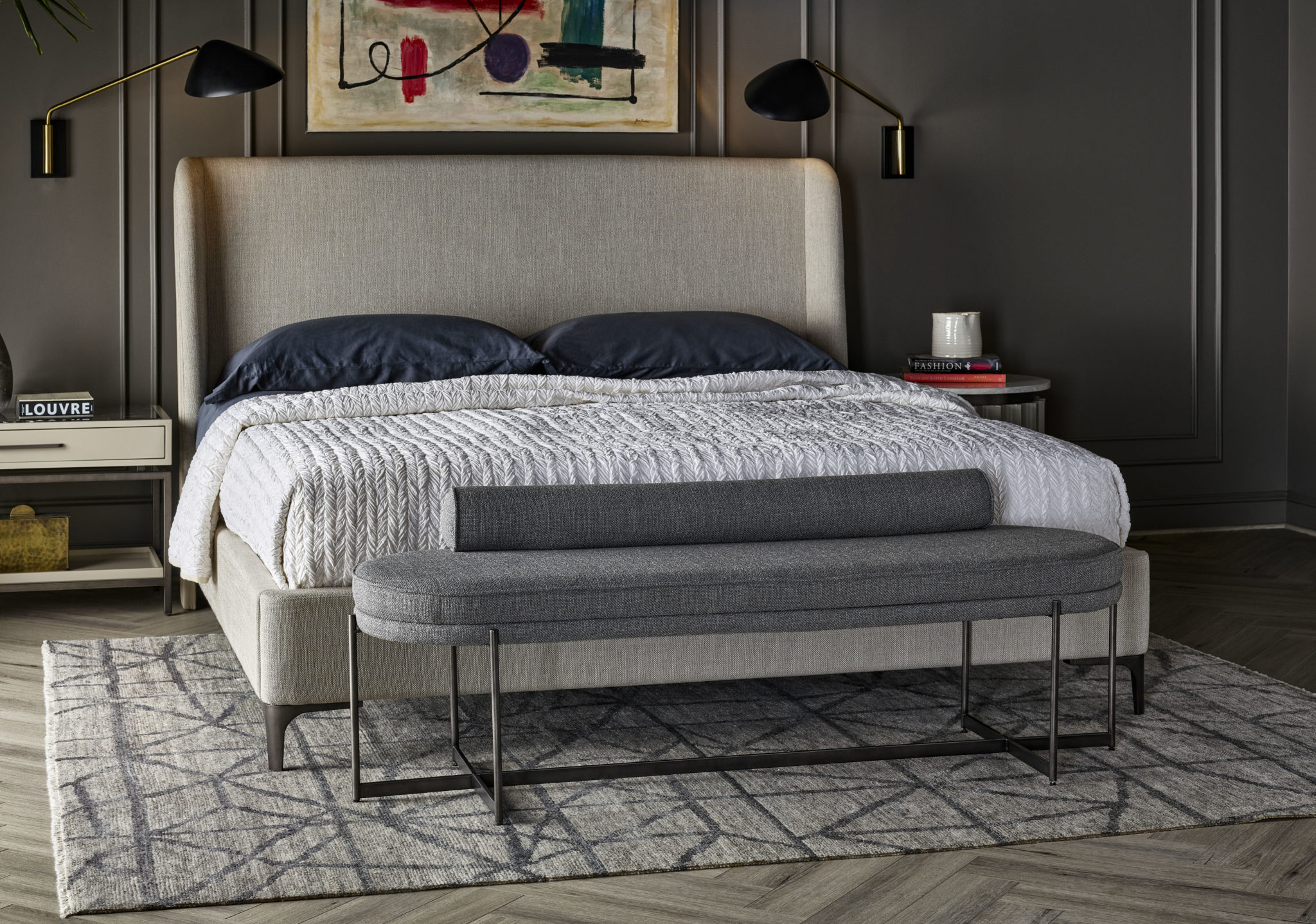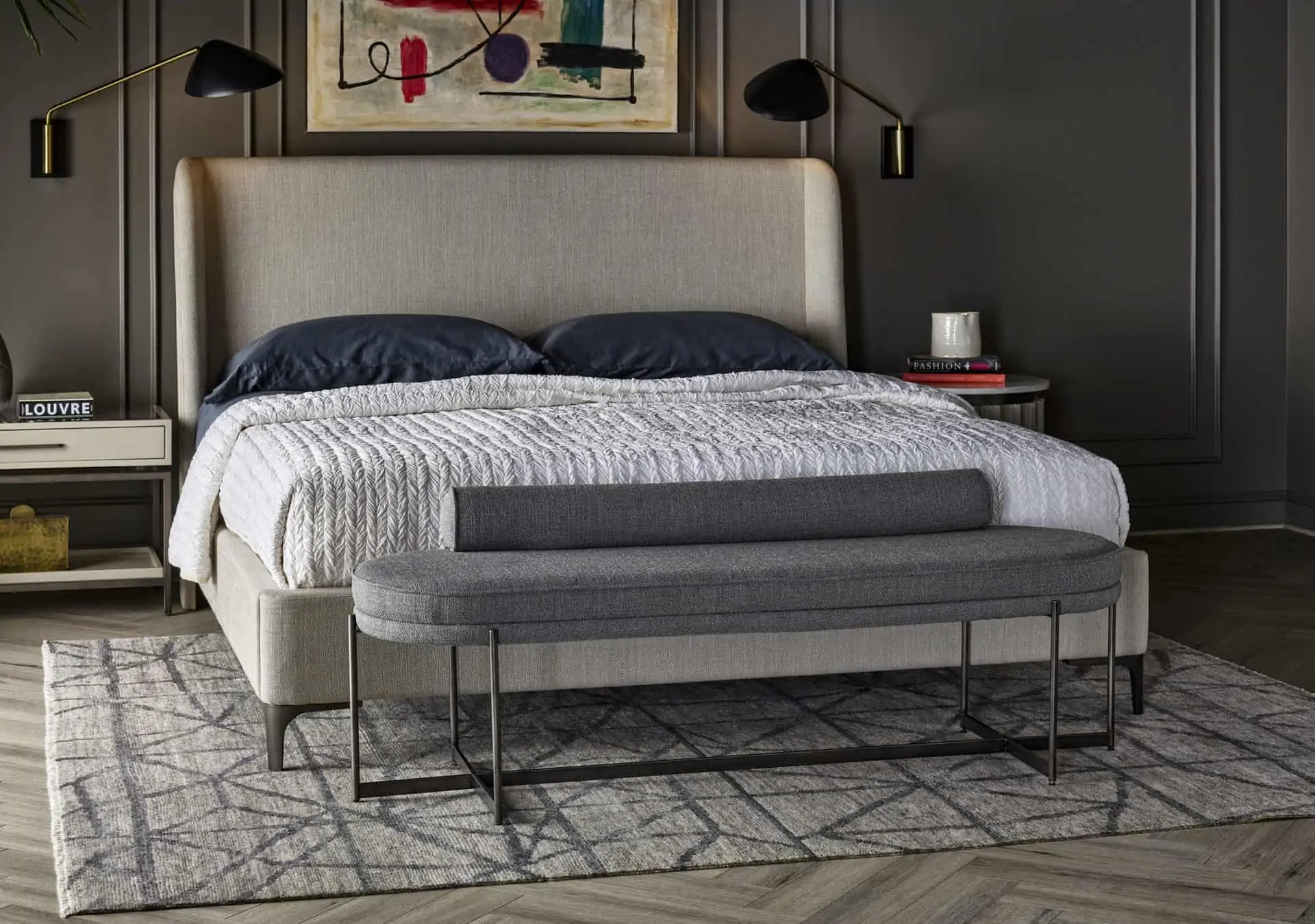 American Coastal
While we may not all be able to live at the beach, we can feel like we do with the American Coastal style. Characterized by words like "open," "airy," "comfortable," and "carefree," American Coastal is the ultimate in unassuming. Two of the most important aspects of this remarkably transportive decorating style are abundant light and open space, both of which evoke feelings of calm and tranquility. Other American Coastal elements include the use of pale neutrals like whites, ivories, grays and blues; crisp, clean fabrics like linen, cotton, and muslin; natural materials like jute, seagrass, and straw; and light, weathered woods.
In a gorgeous French vanilla finish, this Hooker nightstand brings to mind seashells, pearls, and all things ocean — the perfect addition to any American Coastal-inspired living space.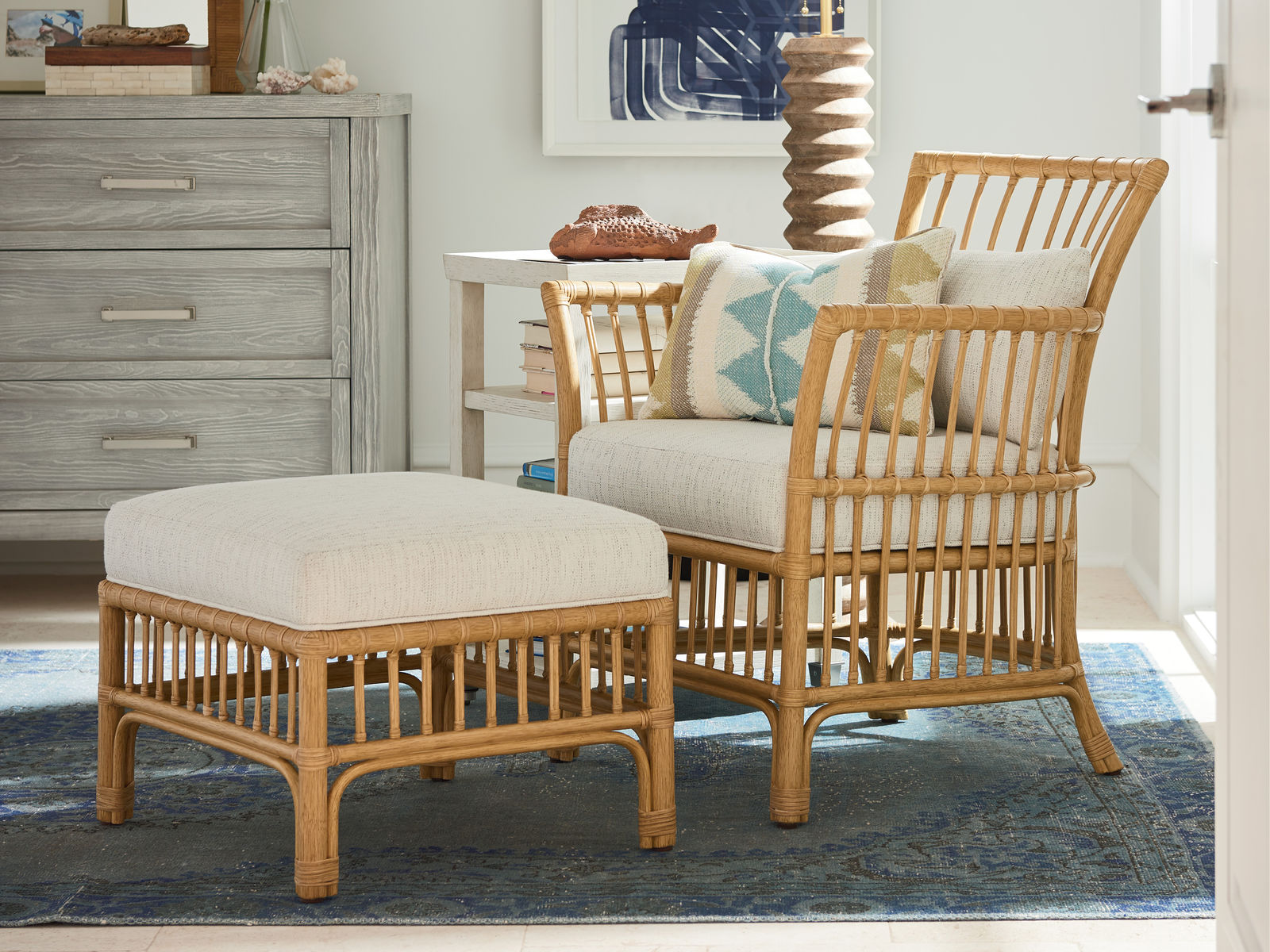 Farmhouse
If words like "cozy," "charm" and "character" speak to your preferences for your surroundings, the Farmhouse decorating style delivers — and then some. Harkening back to simpler times, Farmhouse interior design puts practicality above all else. Mixing country with contemporary for a chic yet comfortable end result, Farmhouse style incorporates rustic finishes, neutral colors, playful textures, and vibrant greenery. Nothing is twee, overdone, or matchy-matchy in Farmhouse style. Rather, "perfectly imperfect" may be an apt encapsulation of this laid-back look.

Not only is this extra-long dining table from Bassett perfect for gathering family and friends, but it's also a true statement-making piece in any kitchen or dining room.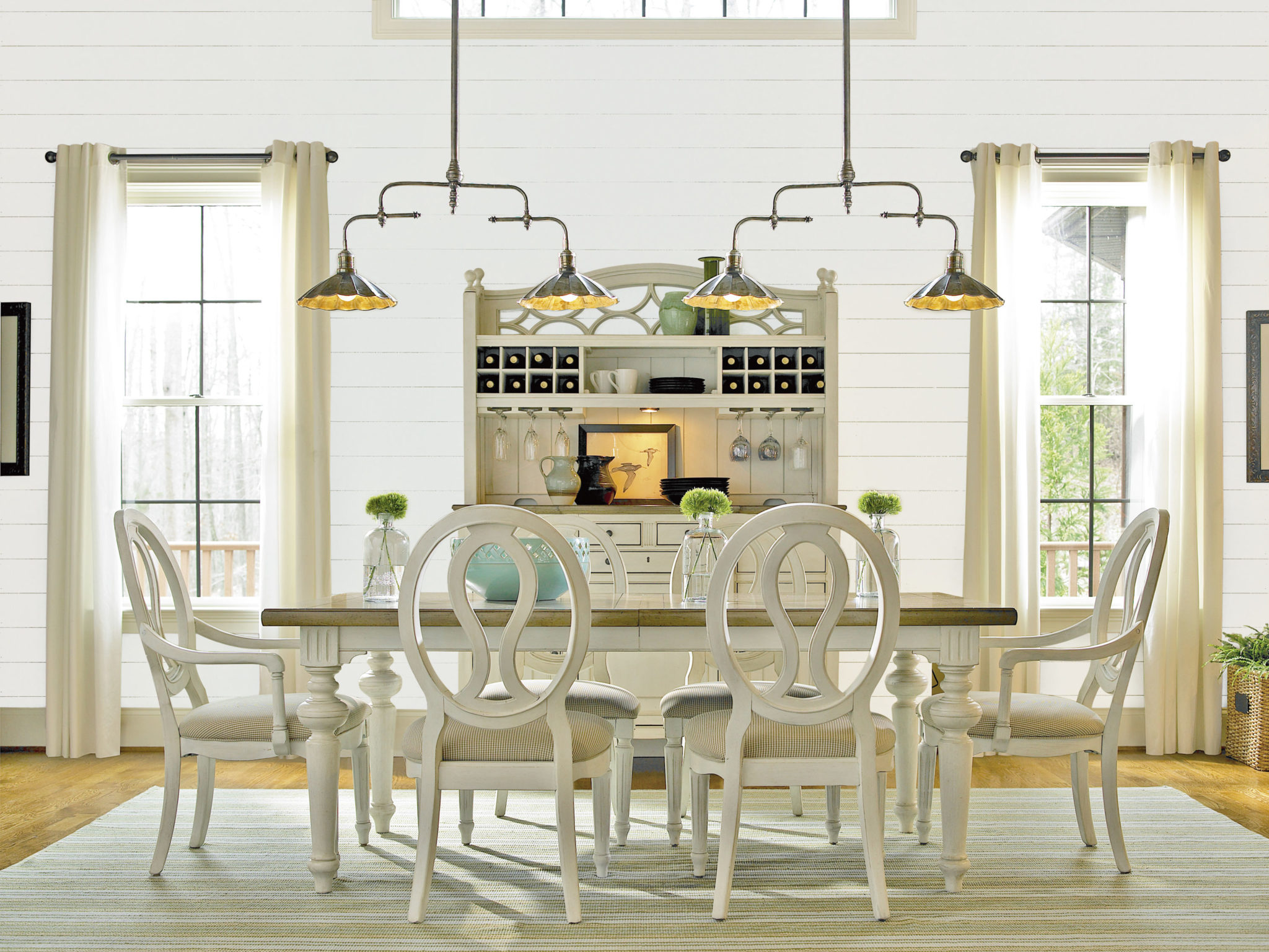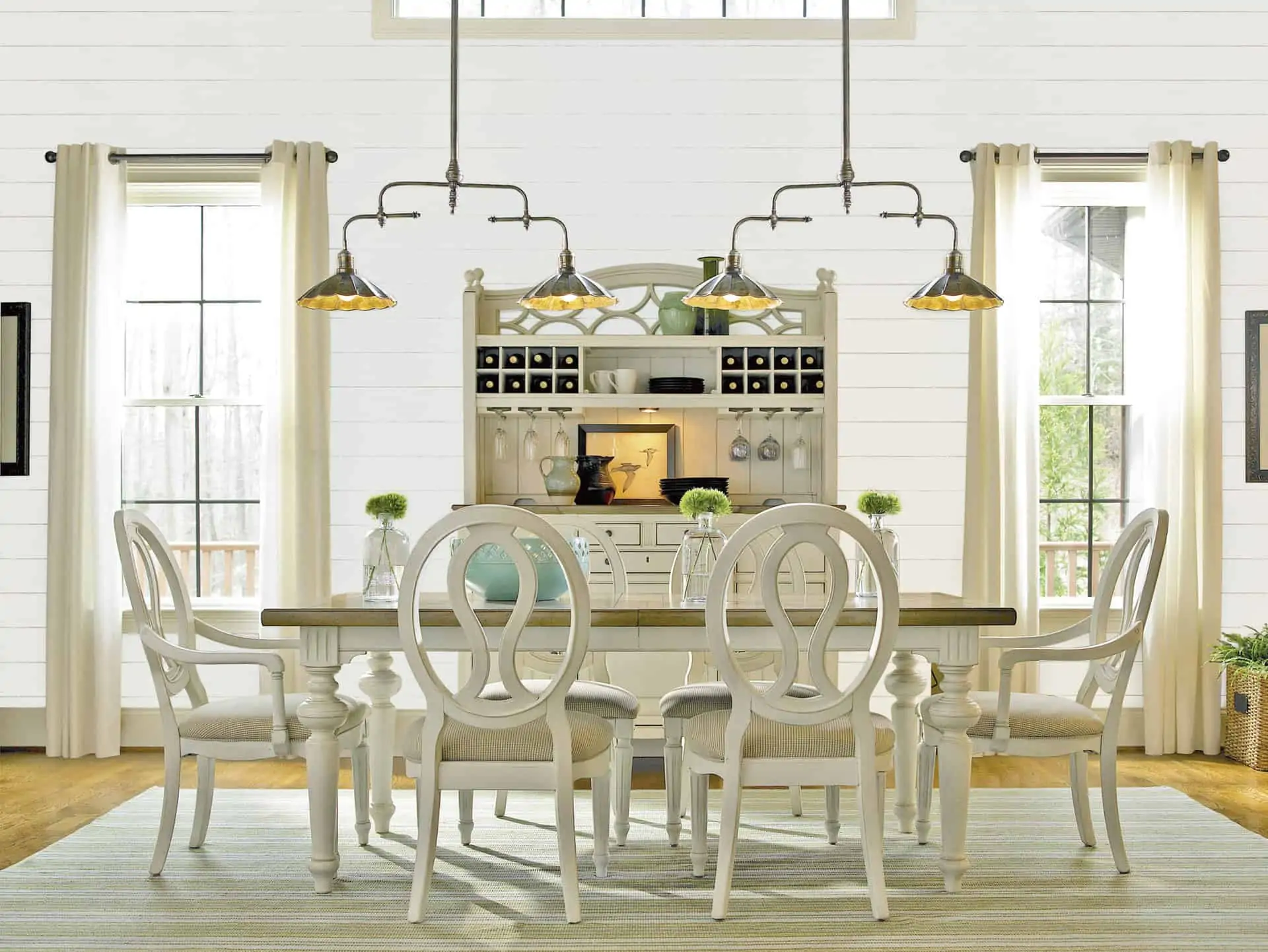 One last thing to keep in mind? Whatever decorating style speaks to you, the importance of choosing high-quality furniture and accessories cannot be overstated. While cheaper furniture may be tempting, it's also less durable. Conversely, fine furniture isn't just beautiful; it's also an investment in your quality of life for years to come.

Offering exceptional furniture from more than 100 of the industry's most trusted brands, family-owned Woodchuck's Fine Furniture & Decor has been helping homeowners create chic, comfortable living spaces for more than 30 years. Please contact us today to arrange to shop in-store by private appointment or virtually via video appointments, or to schedule a visit to our Jacksonville, Florida showroom.