1920s—The emergence of abstract art
Of course abstract art had been around for a while before, but the 1920s is when it really hit the mainstream. Design inspired by cubist art and abstract shapes was all the rage in the roaring 20s.
1930s—Metallics everywhere
The 1930s brought a return to simplicity, with metallic and mirrored finishes showing up on everything from dining tables and buffets to bedroom dressers and armoires.
1940s—Floral Prints and Coordinated Colors
Grand accents of the 1920s and 1930s were replaced with floral prints and coordinated colors. It was a time when people wanted to escape the troubles of the world and that was reflected in their homes.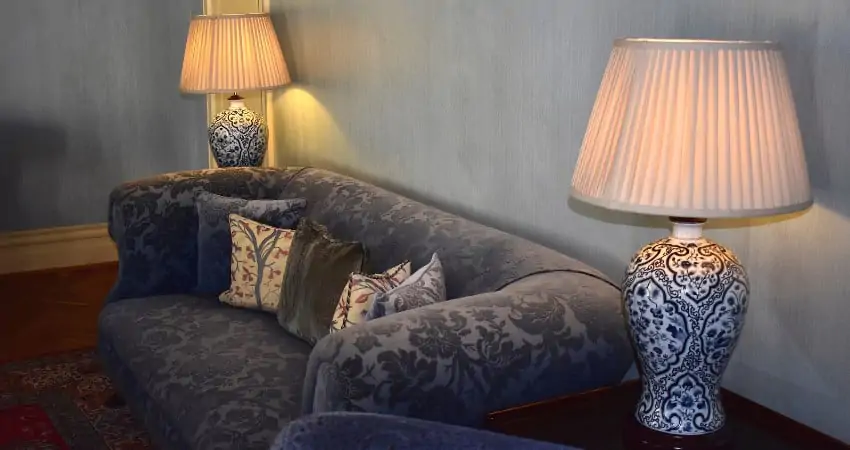 1950s—Wood panel walls
Wood paneling now has an association with the 1970s, but they actually gained popularity much earlier than that as Americans expanded into the suburbs and looked for affordable housing details without too much fuss.
1960s—Mid-century modern dominates
The 60s are thought of as the last decade before the youth culture and the hippie influence arose in a real way, and the clean, sharp lines and uncluttered interiors of mid-century modern design reflect that reality.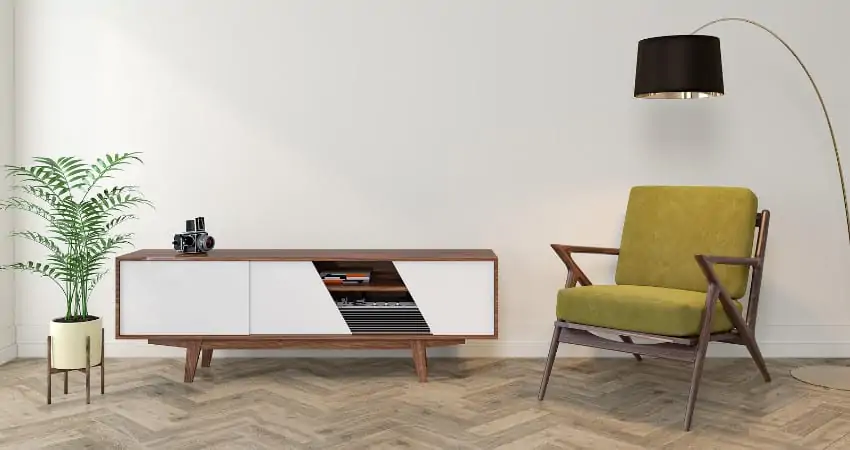 1970s—Shag carpeting
Speaking of hippies, their impact on the culture at large can be seen in shag carpeting, which became a significant staple of 70s design.
1980s—Pale blues paired with pastels
If you have ever been in a home designed in the 80s, you no doubt have seen pale blue textile pieces covering beds, chairs, and anything else around, often mixed with other light pastels such as peach or rose.
1990s—Brass fixtures
Neutral backdrops like white and beige were popular throughout the 90s, but homeowners often accented their spare walls with bright brass features and lighting fixtures, especially in kitchens and bathrooms.
2000s—Home office design becomes commonplace
Most people didn't have much need for a home office before the 2000s, because it was hard to do much work at home without broadband internet, But the digital brought with it the rise of dedicated spaces with a distinct library aesthetic.
2010s— Strikes a chord
The 2010s were the decade that we started to think about keeping the things we really loved, rather than anything that was around. Scandinavian minimalism helped us ditch the clutter of the previous decades and return to clean lines and meditative spaces.
Whether you embrace the trends of the past decades or look solely to the future, Woodchuck's Fine Furniture and Decor features a wide variety of styles and themes to help you create your ideal style. Visit our showroom today to get started on the next phase of your home design.