Do you have a grand vision for your home, but are unsure how to make it a reality? Custom furniture may be the perfect solution for you. When you design custom furniture at Woodchuck's, you have the freedom to craft something that is truly unique to your home. 
Whether you're shopping for a new sofa, dining room table, or dresser, it all starts with meeting with your expert furniture team at Woodchuck's. Our sales and design team is ready to help you find the right brand, product, and style to bring your dream home to life. 
Woodchuck's Custom Sale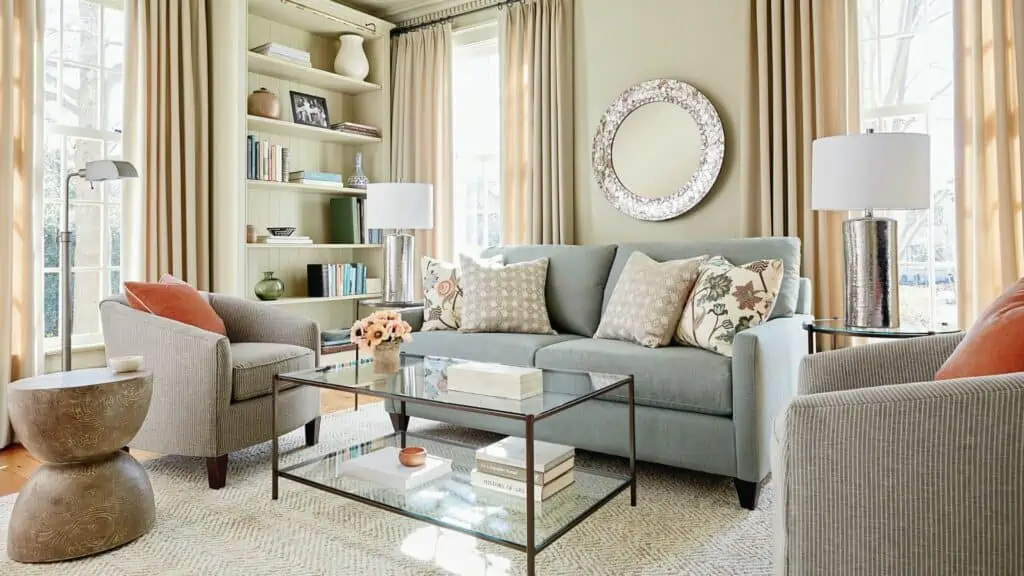 Custom furniture is the best way to meet your unique design style while fitting your existing furnishings, sizing preferences, and build quality. Visit our showroom from March 21 – April 16 for great deals on custom furniture. 
Choose from a curated selection of Bassett and Smith Brothers Furniture on sale for a limited time only. You'll have the opportunity to work with our complimentary design team to create your new favorite piece of furniture. 
Work With a Custom Furniture Expert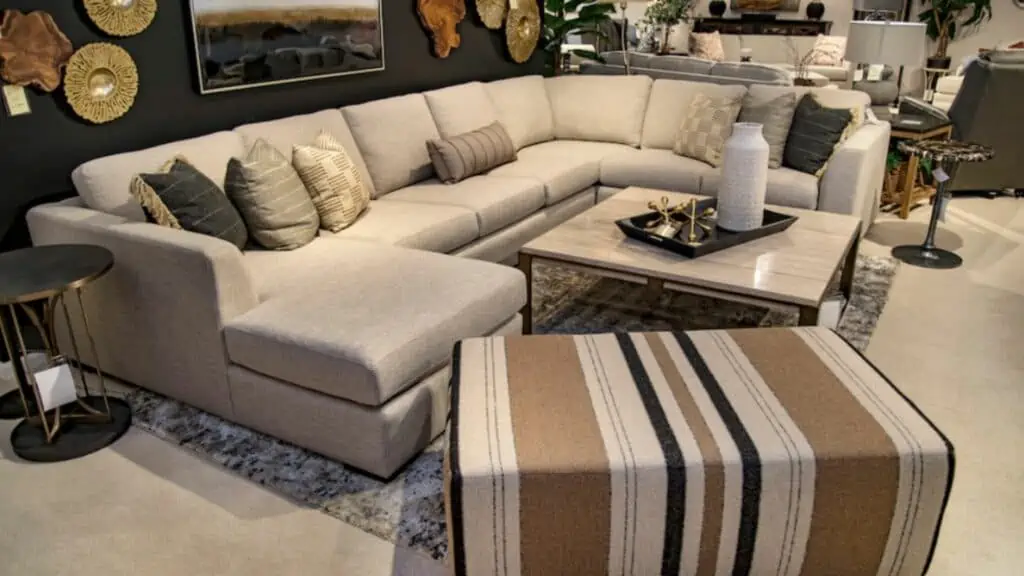 We know how important it is to make every furniture piece you select uniquely yours. That's why we offer customizable options on all of our upholstery. 
Woodchuck's custom furniture team will guide you through each step in the process. You will have an expert partner to help you choose every detail of your dream piece including materials, color, and texture. Looking for something to match your existing furniture? No problem. Your consultant will help you craft a piece that matches your household needs and coordinate it with your existing style. 
Don't forget about the details. We'll help you make your piece perfect by choosing cushion style, trim, and finishes.
Discuss Your Custom Furniture Design Preferences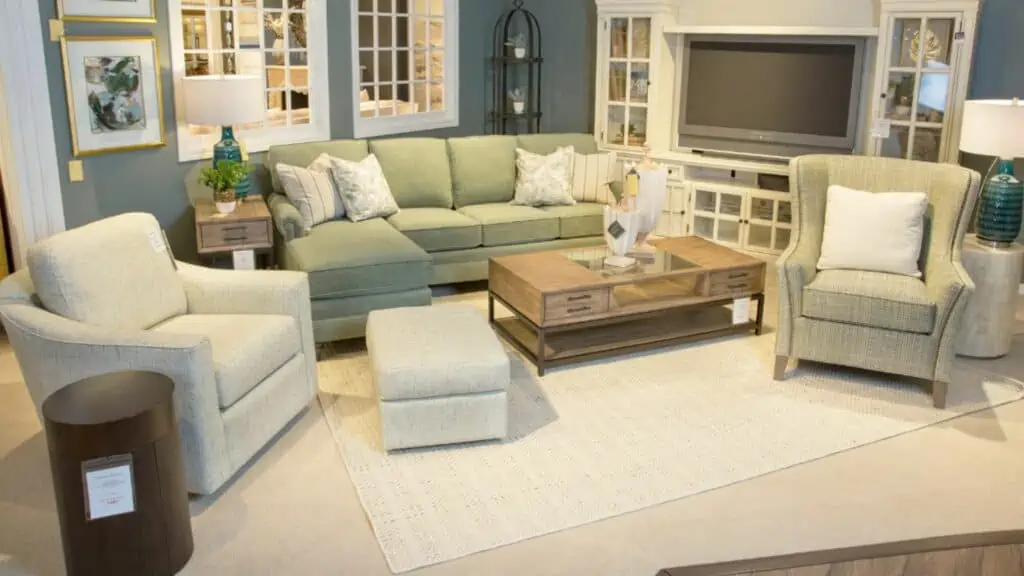 Wondering what exactly you'll be discussing with your design consultant? Here's a general guide to the aspects of your furniture that you will be able to customize when you visit our furniture showroom in Jacksonville, Florida. 
Product 
The first element to discuss with your consultant is the type of product you are searching for. At Woodchuck's, we offer many customizable pieces, including sofas, sectionals, tables, and more. Your design consultant can show you our wide range of products and sizes for you to choose from. 
Material 
When you discuss your preferred materials for your custom furniture, you'll want to think about your habits at home. When it comes to upholstery, consider asking your consultant at Woodchuck's about Performance Fabrics or slipcovers if your home entertains many guests, children, or pets. These fabrics protect your furniture from spills and marks. 
Style 
Custom furniture is an investment, one you'll want to ensure lasts for generations. If your style changes regularly, opt for a sofa or table style that is versatile enough to fit your ever-evolving design aesthetic. 
However, if you're looking to make a statement, custom furniture is a great choice. A bold customized sofa can make your living room stand out. 
Whether you wish to craft something to fit your current style, or are starting a room from scratch, your design consultant at Woodchuck's can help you decide the best style to fit your existing furniture or help you choose a unique piece to build a new design in your home. 
Brand
Bassett Furniture's BenchMade handcrafted line is artisanally crafted with high-quality materials. You can find everything from custom sectionals to dining room tables to bedroom furniture in this line. Their BenchMade philosophy draws on over 100 years of craftsmanship, interpreted through a modern lens. It is for the person who appreciates the little details.
When you choose a Bassett BenchMade product, you receive a custom piece built with top-grade lumber, finer fabrics, and heavy gauge hardware. You can rest assured that your new furniture will last for generations to come. 
Smith Brothers Furniture is American-made, custom-upholstery handcrafted by artisans in the Midwest. From their early beginnings, they were committed to creating furniture with Swiss-Amish techniques that demanded fine details and superior precision.
With Smith Brothers custom seating, you can choose from a wide variety of fabrics, finishes, and frame styles. From modern styles to traditional designs, you can craft your new favorite sofa with Smith Brothers. 
Personalize your home today with a new custom piece from Woodchuck's Furniture. After planning your purchase with your non-commissioned Design Consultant, you can sit back and relax while we prepare for your delivery. Woodchuck's white-glove delivery service will ensure your furniture arrives on time and is handled with utmost care. Stop by Woodchuck's Custom Sale starting on March 21 to begin crafting.