Trying to fill a house isn't easy, but Woodchuck's can help you make the most of your budget.
Affordable doesn't just relate to the price on a tag. It's all relative to the quality of what you buy. You wouldn't spend 2/3 as much on a sofa that's half as good. Likewise, paying a reasonable price for something that will last is worth every penny.
Here's how you can find affordable furniture that's really worth it.
Start with a Good Plan
Some people buy the first thing that looks beautiful, but you really should have a plan before you start. That will help you stay on track, spend less money, and not get tied into a decor theme that you might not really want. That red sofa looks gorgeous in the showroom, but how will you work it into your living room at home? Planning ahead helps you sort out those details and stick to your budget.
Pinterest has lots of ideas, and so does Houzz. Both sites are user-driven, so you'll see a wide variety of photos from home owners as well as professional designers. The Woodchuck's Room Planner helps you pull it all together using the shape and dimensions of your space. The importance of a plan can't be overstated, both for finding the right look and spending every penny wisely.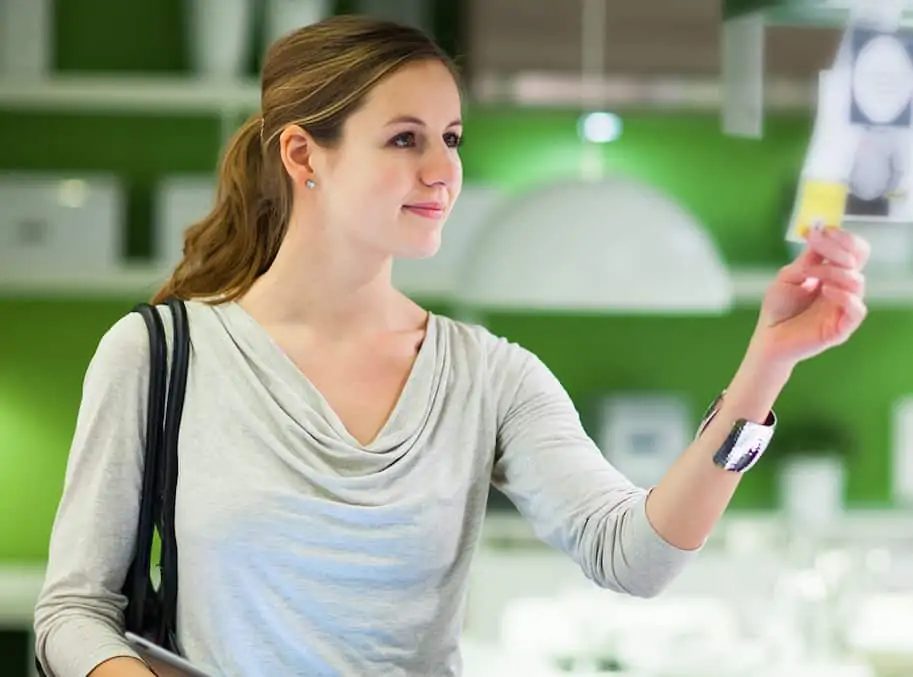 Even if the price is right, the quality might not be.
Buy the Best Sofa that You Can
This really applies to each piece of furniture that you'll use every day. You can afford to spend less on side table or perhaps a mirror. But for the major, anchor pieces for any room, which also includes your bed, Forbes says that's where you'll want to splurge.
Spending more on some furnishings isn't the reverse of saving money, at least not in the long run. Sofas are for watching TV, napping, reading a good book and entertaining. They get a lot of use. Buy something that's cheap, and you'll probably regret it in a year or two. You'll spend about the same, when you factor in replacing it, than you would for one well-made sofa.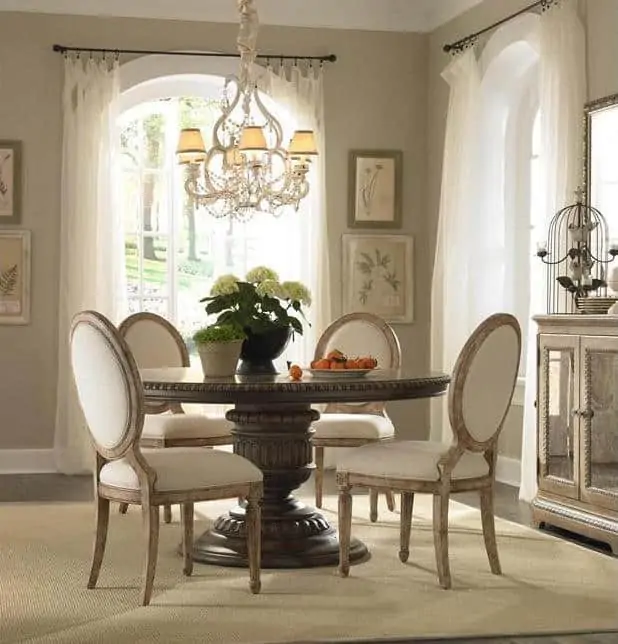 Pedestal tables are more than just a pretty face, or at least they should be.
Select Durable Construction
Quality can't be overstated when it comes to saving money. Cheap knockoffs might look great, but are they really worth their own price tags? Often, not. A cheap but beautiful dining table might look nearly identical to one that you've seen at a nicer store. But as they say, beauty is only skin deep and ugly goes to the bone. And if that cheap table only costs a little less, it's the one that's really overpriced.
Take the Pulaski Furniture Dining Room Daphne Round Table, for example. Pedestal tables are hot right now. But buy a cheap one, and you'll probably deal with something that's off balance and has a pedestal that won't hold up or worse – one that's completely hollow.
Shop Furniture Store Sales
All furniture stores have sales, and that's a great way to spend less. At Woodchuck's, you can find the same quality with our sale pieces as you can throughout our showroom. It's usually just a matter of making room on the floor for new styles and new lines. Sales can really save you a lot of money.
Interest-Free Financing can also help stretch your affordable furniture dollars. Woodchuck's offers financing with no interest as long as it's fulfilled within the designated time. Pick up an application at our showroom, or apply online.
Affordability and value are inextricably tied together. If you find furniture that fits your price range, the real value is in whether it's worth what it costs. If not, it might suit your budget but the affordability sinks when balanced against the lack of long-term value. To put it a whole lot simpler, you get what you pay for.
Woodchuck's Fine Furniture & Decor is a family-owned business that strives to meet the needs of any budget range. Everything that we stock can complement your home today, a year from now, and well into the future. You won't pay double from unnecessary replacement, because our furniture lasts. And that's where the real value lies.