Summer may be coming to a close, but that doesn't mean you can't continue to enjoy your outdoor space. As temperatures cool down, it's time to introduce fall furniture and decorations in your patio area. 
The right furniture and decor will bring you warmth and coziness all season long. Woodchuck's Fine Furniture, a premium furniture store in Jacksonville, Florida, can help you find the perfect pieces to style your patio this upcoming season and beyond.
Lighting & Landscaping
Consider creating a seasonally transitional space with the use of warm lighting and landscaping tailored to the fall season. With the sun beginning to set earlier, you might want to incorporate creative lighting to make your outdoor space enjoyable no matter the time of day.
Pair delicate string lights or globe lamps with the Martin Teak outdoor collection from Bassett Furniture to create a snug outdoor oasis. Or make your space more fanciful this fall by adding an outdoor chandelier to make your Universal Furniture Coastal Living seating sparkle.
You should also begin to transition from tropical, outdoor plants to greenery more suited for the fall seasons. There are many temperature-resistant plants that are made to withstand and thrive as the weather changes. Some popular choices include vibrant perennials like chrysanthemums and pansies or potted ornamental grasses.
Ditch the sleek summer pots and planters. Consider ceramic, glazed potting to enhance your rustic patio furniture from Woodchuck's brands like Bassett and Bernhardt Furniture. Our design consultants are here to help you find the coziest autumn patio furniture to pair with your fresh lighting and landscaping choices. At Woodchuck's, our team of interior design professionals will guide you to create the perfect outdoor space this fall. Remember, our design services are complimentary for customers.
Decor That Delights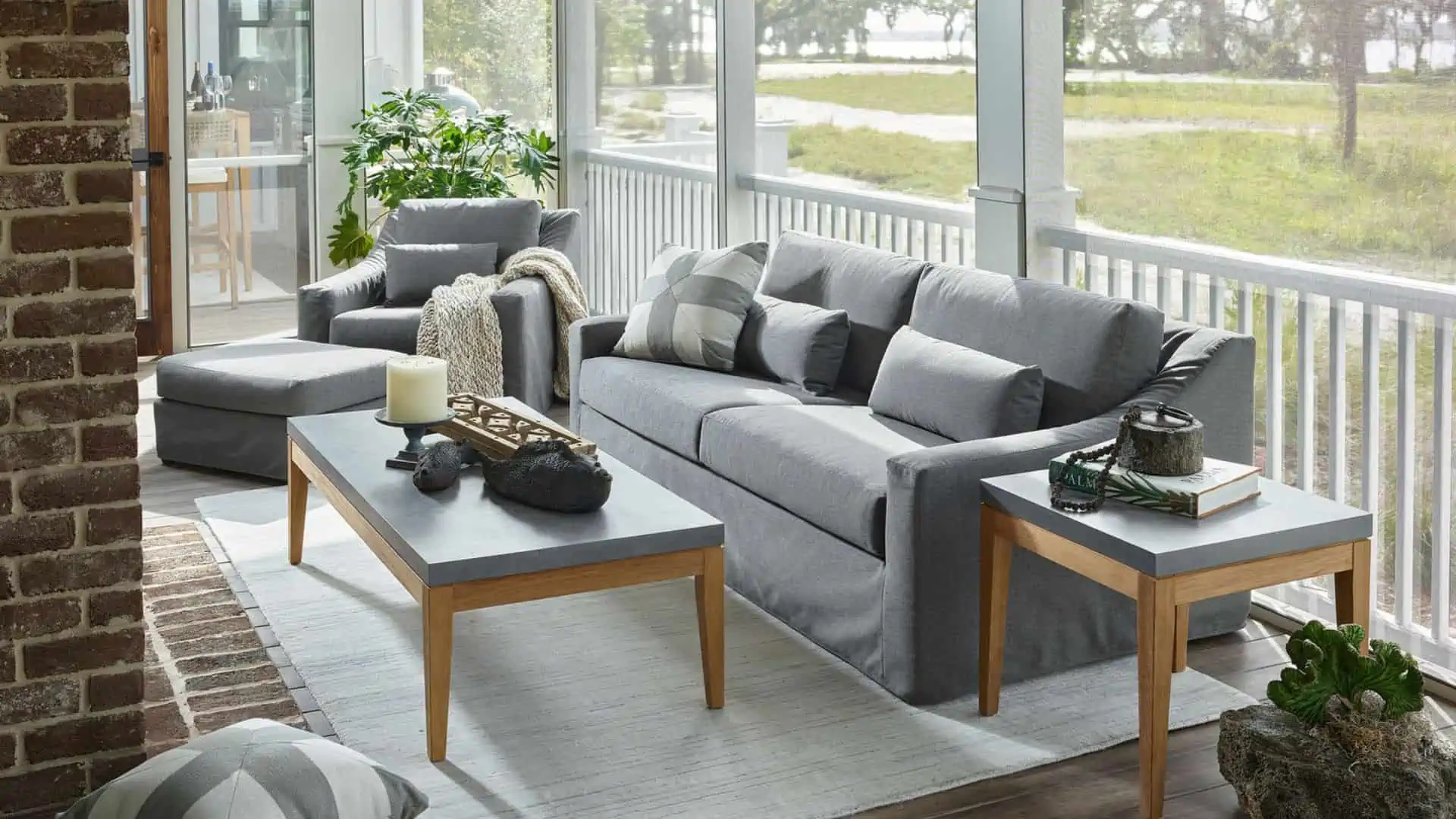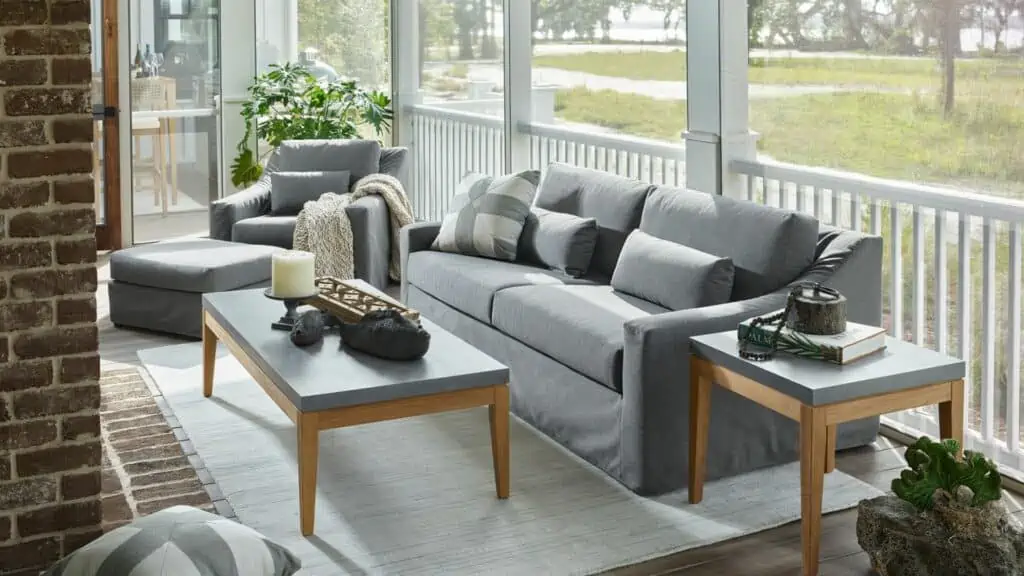 Decorations are one of the most important parts of preparing your home for fall. When getting your outdoor space ready for autumn, add decor that reflects the cozy, crisp nature of the season. Even as the temperatures drop, this will give your patio space a warm and comfortable feel to be enjoyed by your family and friends all day and night.
Decorations with warmer colors such as reds, dark greens, burnt oranges, and browns are perfect for the fall season. These colors are easy to incorporate into existing spaces through the use of accent pillows and throw blankets. Of course, everyone loves to use pumpkins and gourds to bring color and dimension to their outdoor space.
Enhance the feeling of autumn with rustic vignettes or fall floral displays. With endless decor options, let our team at Woodchuck's help make the most of your space based on your family's unique style and space. We're ready to help you find timeless fall patio furniture to match your home's aesthetic.
Spaces That Fall Into Place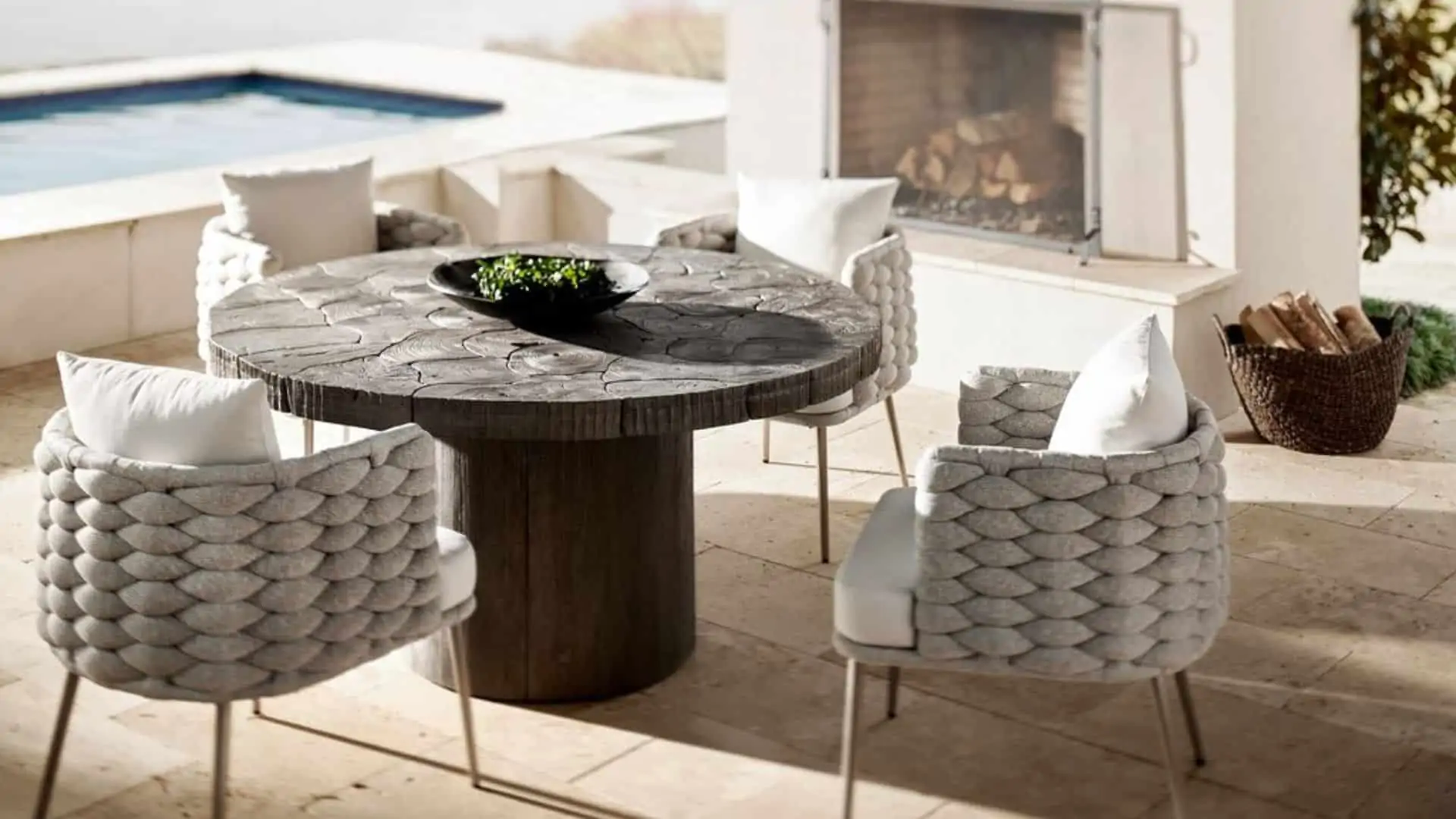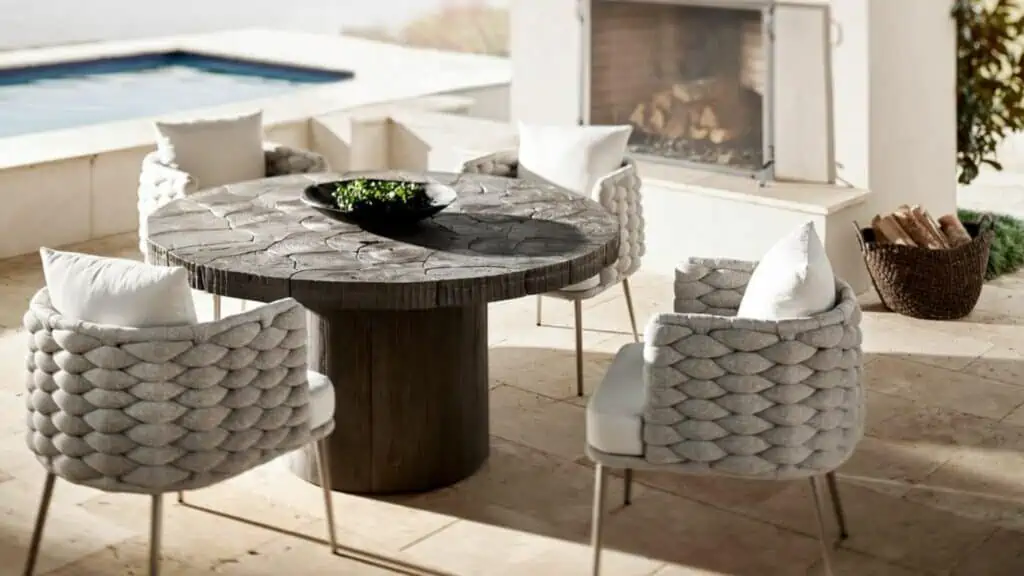 The layout of your patio space can reflect the season by encouraging comradery and coziness. Choose from plush seating arrangements or chaise lounge chairs that invite conversation positioned around a fire pit for warmth and s'mores. Conversation sets are a great option to achieve this design.
Consider spacious outdoor dining areas that will allow your family and friends to come together and enjoy a meal outside. Along with fall comes rainy days and nights, so weather-resistant seat cushions and outdoor patio furniture are a smart investment. Speak with your sales associate at Woodchuck's about the various performance and other stain-resistant fabrics we offer.
Visit Woodchuck's for All Your Fall Patio Furniture & Decor
If you need assistance making the most of your outdoor space or picking out your dream autumn furniture, our team at Woodchuck's is here to make your fall styling journey stress-free. Learn how you can tailor your outdoor space and how Woodchuck's design services can help you bring your vision to life. Visit Woodchuck's Fine Furniture showroom in Jacksonville today for all your fall patio needs.