The dining table is an integral part of the holiday season. As the festivities grow near, it is important to make sure that your dining room is prepared to welcome your family to your home, no matter how big or small. 
At Woodchuck's Furniture, our design consultants are here to show you just the right brands to suit all your custom furniture design needs. This way, you can enter the winter season prepared to host the holiday party of a lifetime, no matter your hosting or stylistic preferences.
Mavin Furniture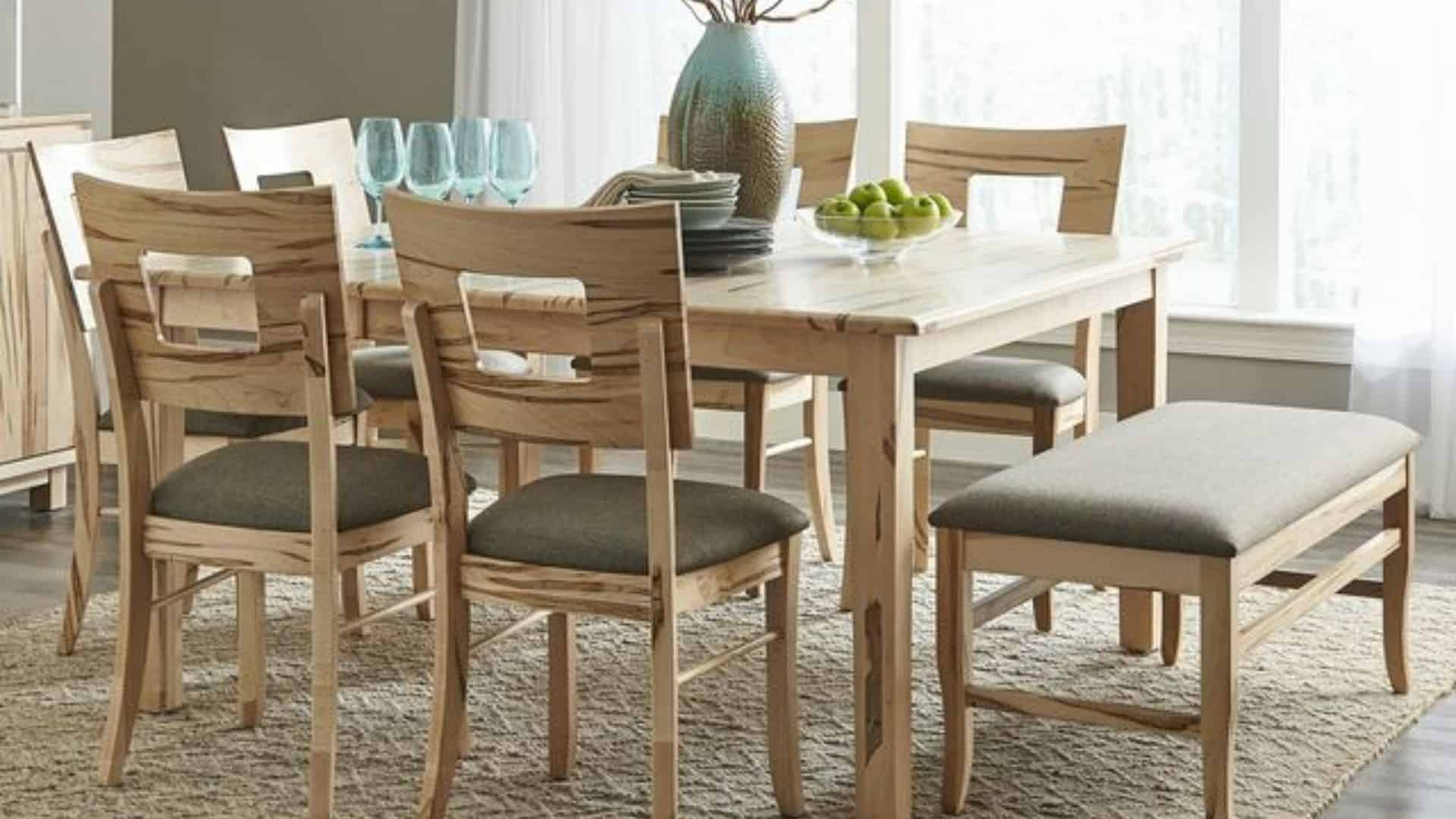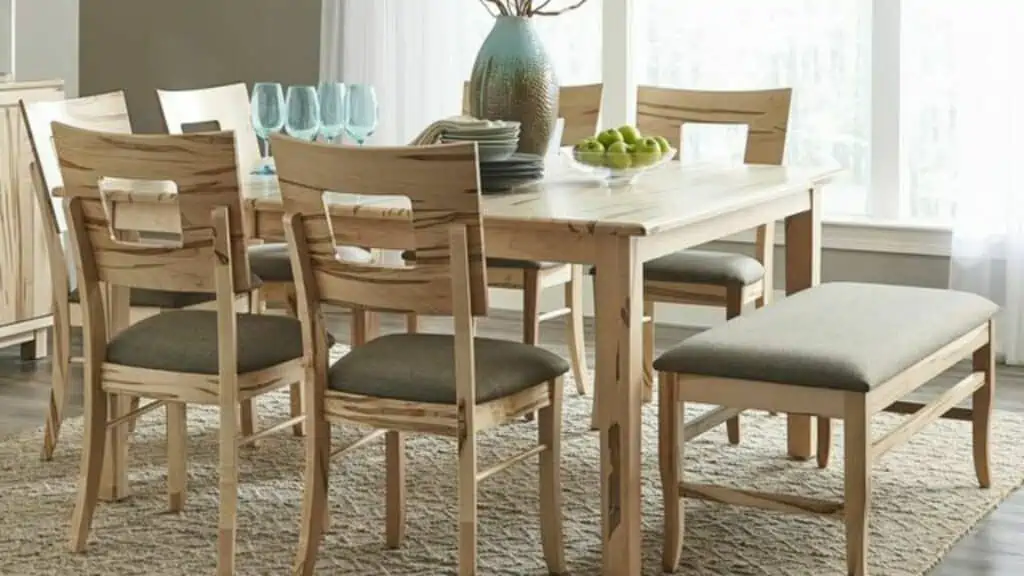 With Mavin Furniture, you can choose from hundreds of options to find the perfect base table to match your family's dining room table needs. Mavin offers an extensive wood guide to help you pick the table that best suits your dining room needs. 
Before choosing your custom dining table with Mavin, consider your family's hosting patterns around the holidays. Determining whether you typically host intimate gatherings or larger family functions will help you find just the right table for your space.
Each Mavin product is unique and built to last. At Woodchuck's, our experienced design consultants can help you choose other furniture pieces to complement your custom dining room table, making it the star of the room.
Bassett Furniture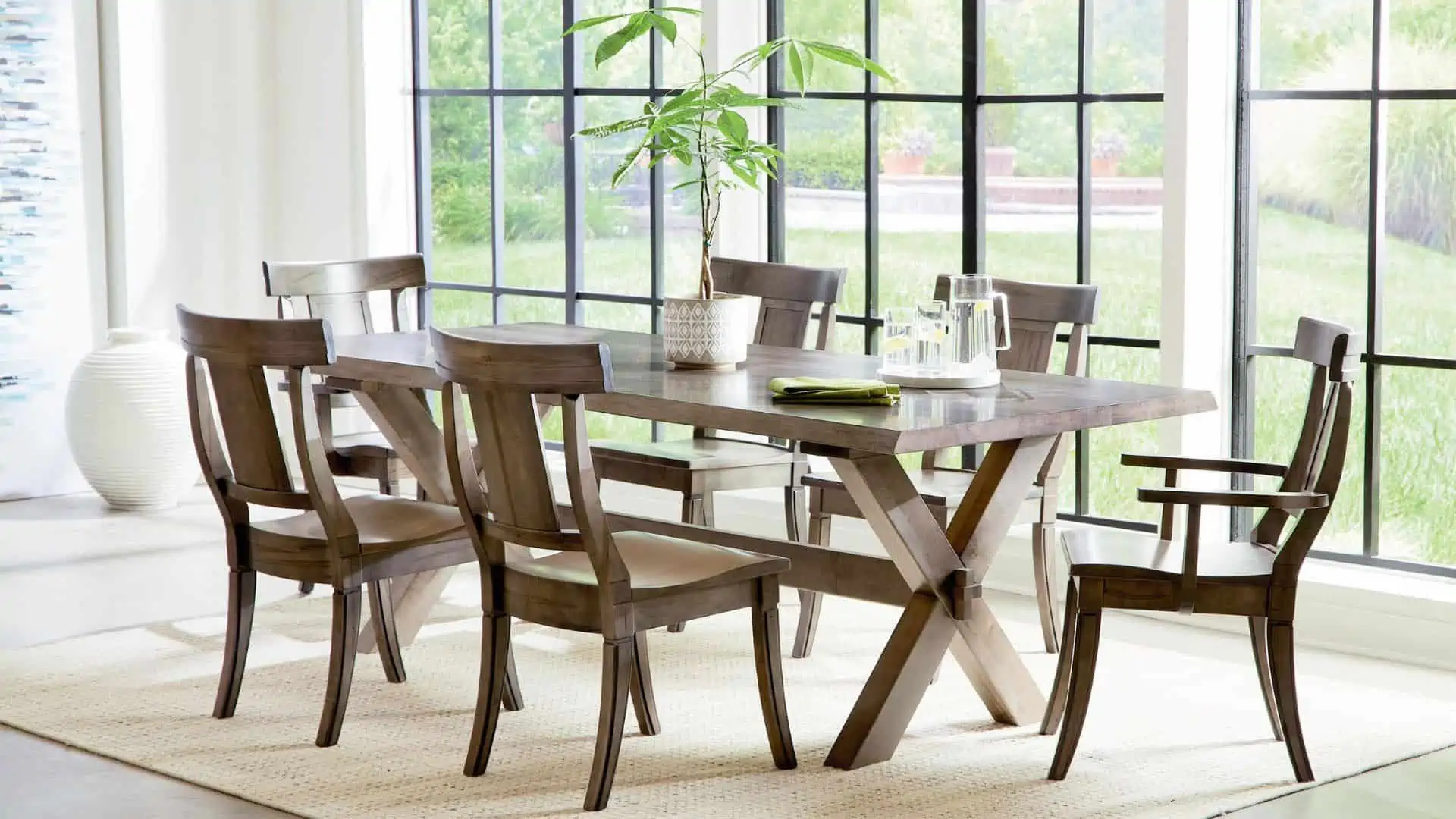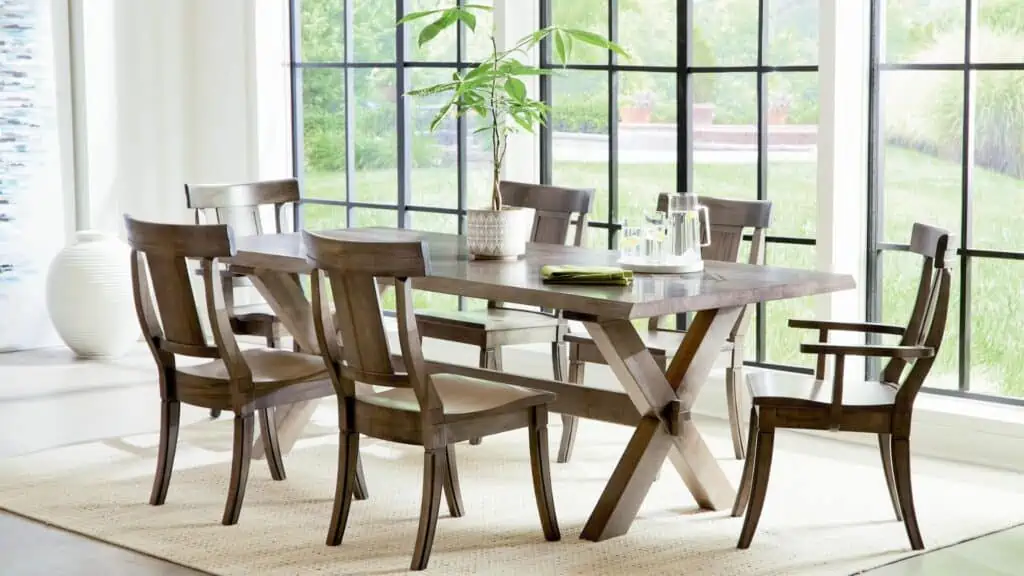 Bassett Furniture offers a wide variety of custom table options that can suit any room or design preference. Choose from various table setups, including round, rectangular, and square to determine the best table style for your dining space.
Bassett's unique adjustable dining table length feature allows you to choose the perfect table without size restrictions and modify your space after the holidays. You'll also have various edging options from live edge to straight cut based on your style preferences. 
Choose a table with the flexibility to serve multiple purposes to ensure that you and your family get the most use out of your dining space as possible. Woodchuck's design consultants will be with you every step of the way to find just the right mix of casual and grand.
Canadel Furniture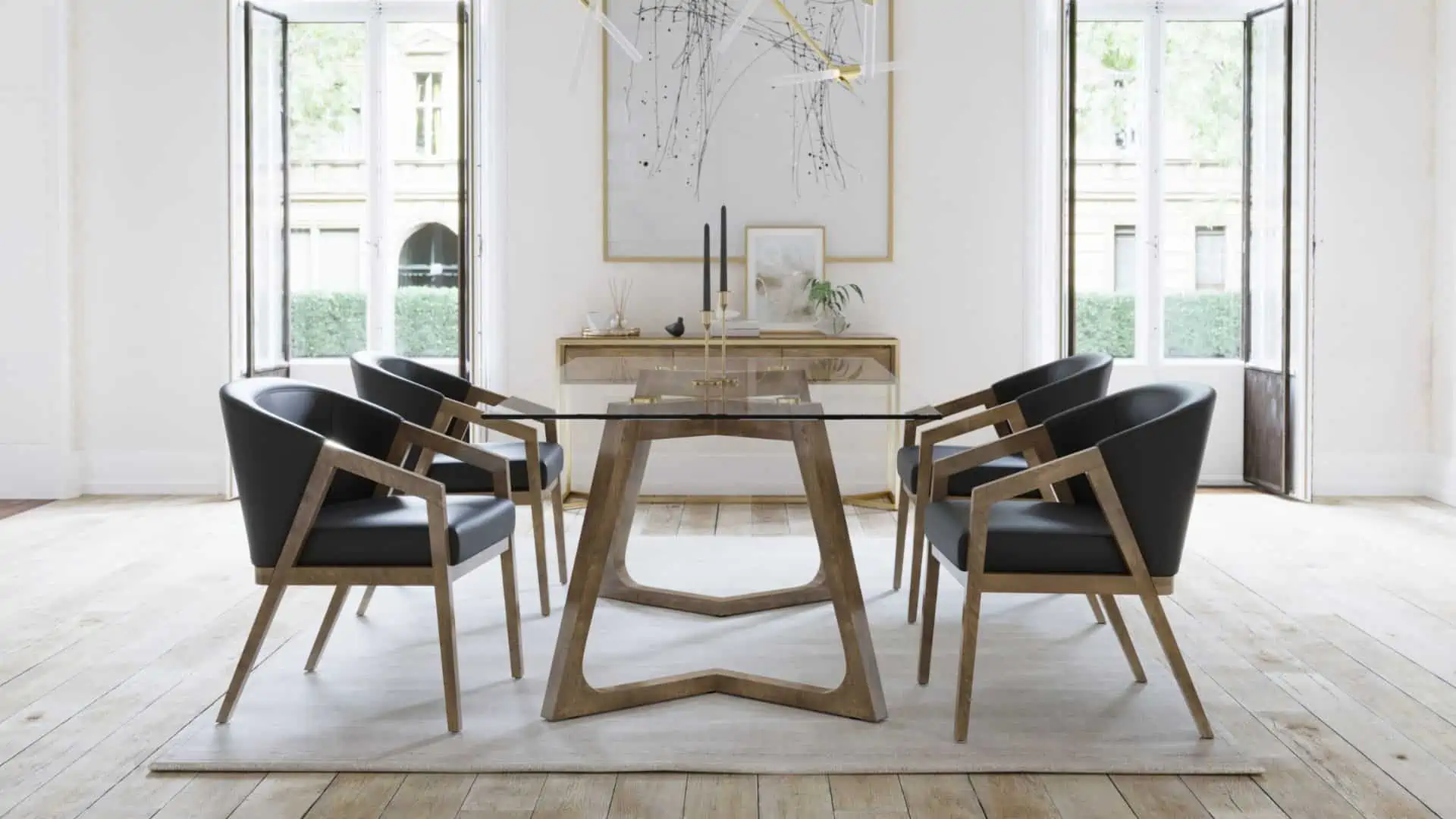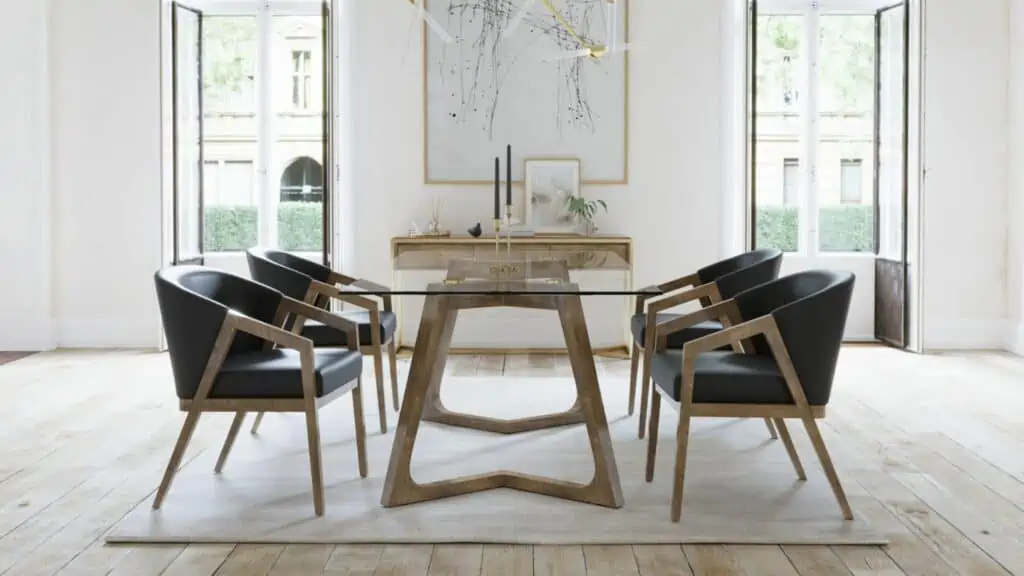 Fine dining room furniture is one of Canadel Furniture's greatest specialties. The niche space in which they operate allows them to provide customers with a wide variety of dining room tables and furniture options. Their countless collections from classic to contemporary are designed to fit the style of any customer. 
Shop from Canadel's various collections to find inspiration for the design of your dining room as a whole. You'll find both unique and traditional furniture options to tie your space together and create the perfect holiday atmosphere.
With Canadel's unique UDesign feature, you can customize your dining table yourself to fit your stylistic preferences and hosting style. With the help of our showroom design consultants, you're sure to find the perfect pieces for your home this holiday season.
Creating the perfect holiday gathering space in your home can be difficult, but you don't have to do it alone. At Woodchuck's, our design consultants are ready and available to help you find the perfect Thanksgiving table to seat your loved ones this year. Visit Woodchuck's Fine Furniture showroom today to shop our Custom Furniture Sale through November 20, 2022.