Shopping for furniture pieces that double as both year-round staples and as classics for the holidays can be difficult. However, Woodchuck's Furniture offers a variety of styles to choose from that will be great additions to your home, no matter the time of year. 
The design consultants at Woodchuck's are here to help you find everything you need for this holiday season and beyond. Treat your 'elf this winter with new holiday home decor from Woodchuck's Furniture store.
Cozy and Contemporary
If you prefer a more contemporary and modern home, make it cozy this holiday season with clean lines, solid fabrics, and minimalist decor. A contemporary holiday style can be achieved with small details like wood-scented candles or knit throw blankets.
You might also consider adding dim, warm lights to your gathering spaces to create a cozy space for your friends and family throughout the holiday season. Center your larger furniture pieces around the fireplace or Christmas tree to encourage the family to spend time together.
Contemporary layouts often include hints of a vivid accent color in pillows or decorations, as well as minimal, natural decorations made from wood or glass. Work with a Woodchuck's design consultant to choose products from brands like Bassett, Smith Brothers, and Classic Home that will bring coziness to your modern home.
A Very Coastal Christmas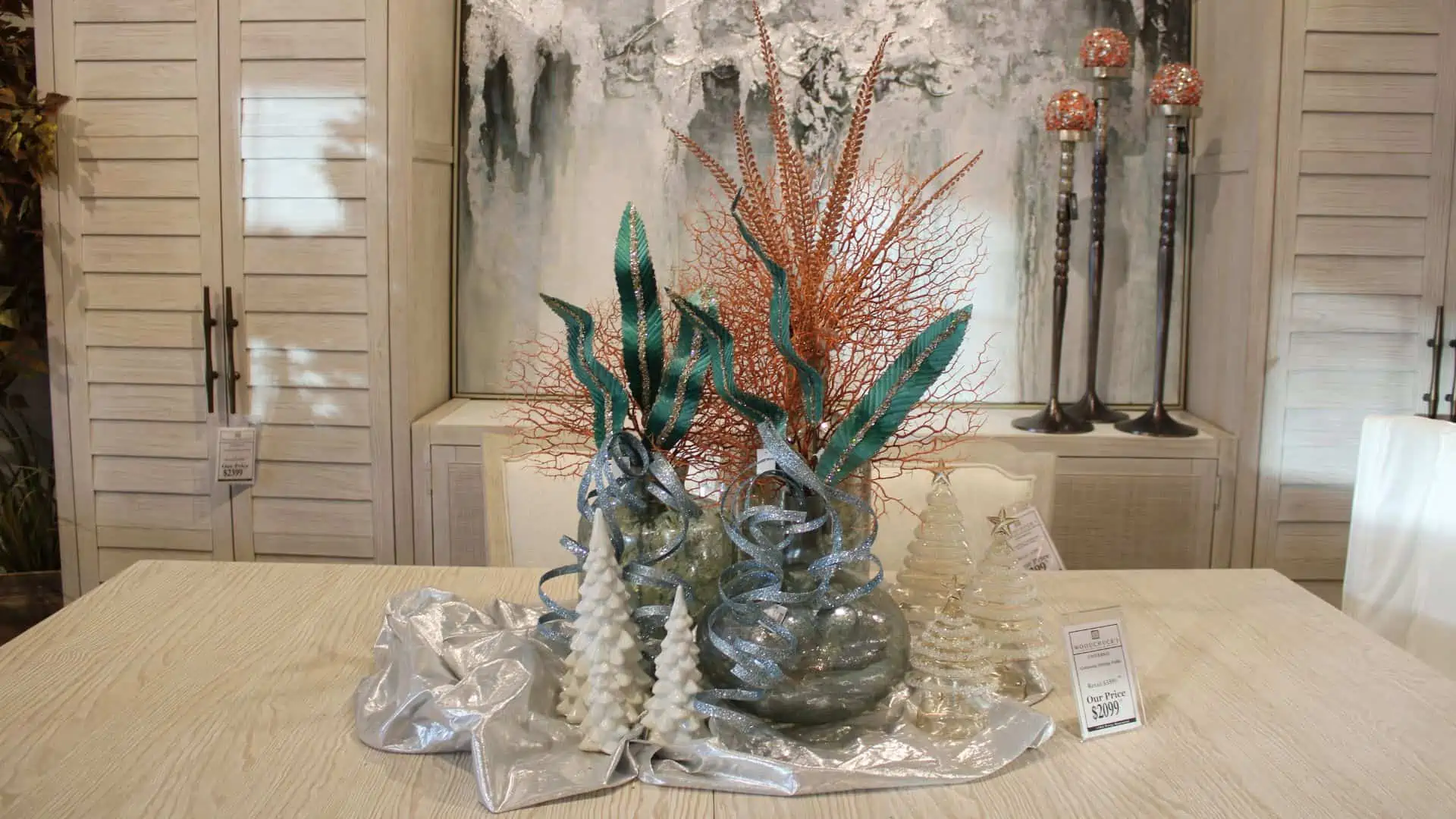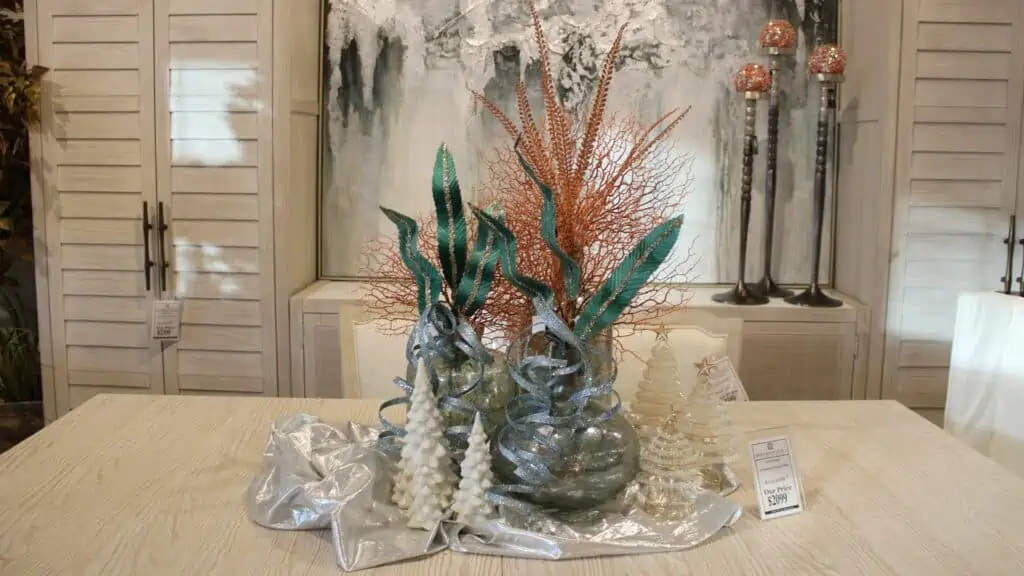 Elevate your coastal home design for the holidays with sand-colored wood furniture pieces, blue accents, and more. The perfect furniture shades and decoration hues can establish the beachy atmosphere you and your family desire this holiday season.
Brands like Universal Furniture or Bassett offer an ideal selection of the pieces you need to bring your coastal Christmas furniture and decor visions to life. Choose driftwood finishes paired with coastal color palettes and nautical decorations like seashells, sea glass vases, and more.
Implement some holiday cheer into your beachy decor by adding a wreath with starfish and shells to the front door or a nautical, light blue garland to the banister. Consider dedicating a Christmas tree to beach-themed ornaments to complete your coastal holiday look. 
Spruce Up Your Rustic Decor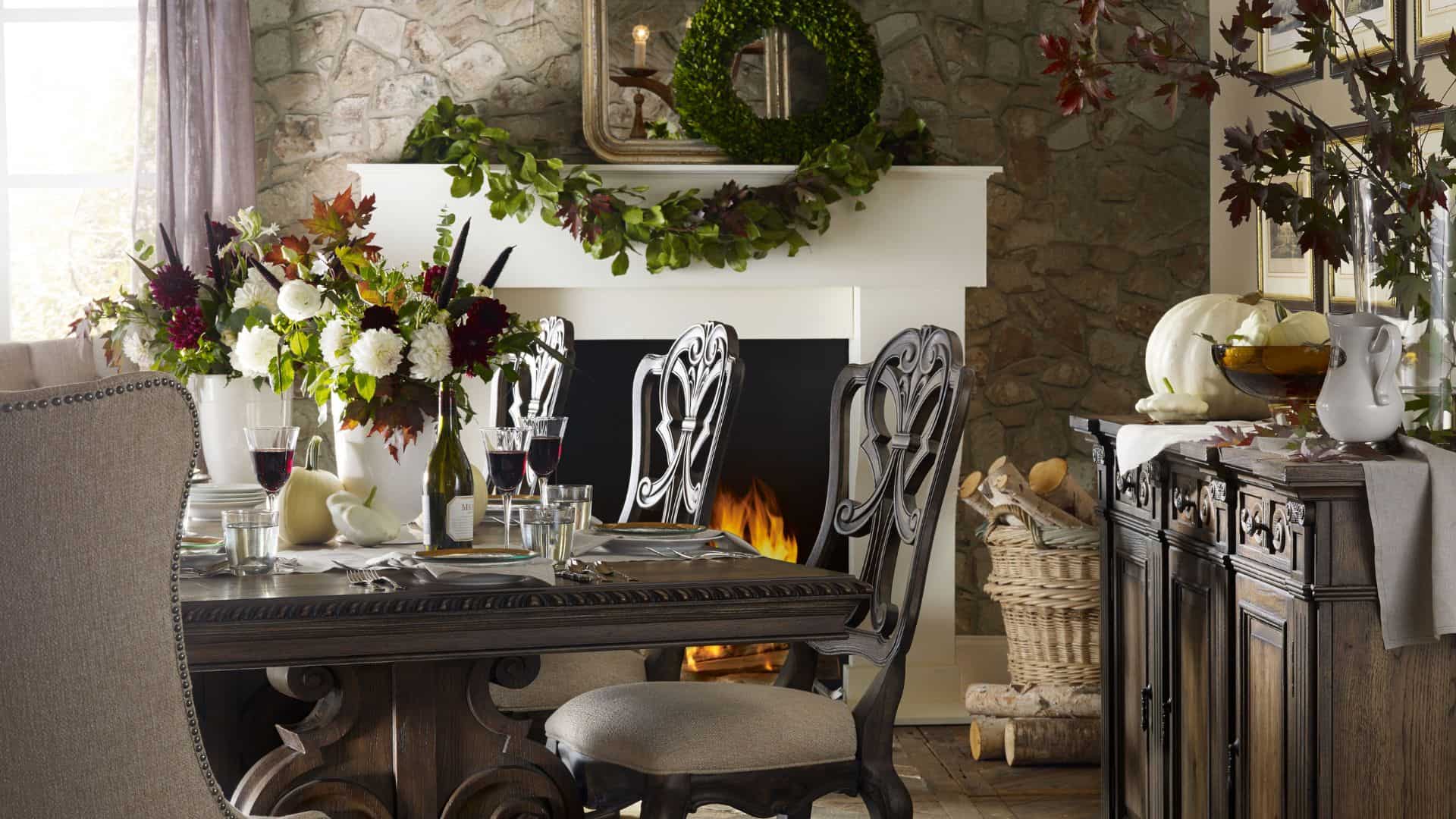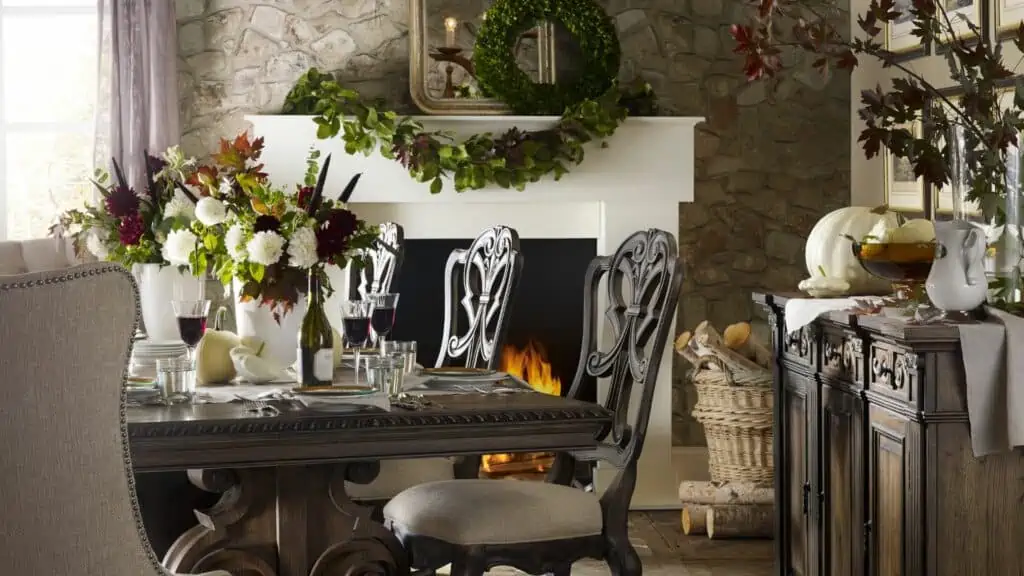 Rustic designs are great for the holiday season. Spruce up your space with exposed wood and stone designs paired with natural, outdoor textures to design the perfect rustic holiday gathering space. Consider decorating your Christmas tree with a neutral white, gold, and brown color scheme.
Choose furniture with wood finishes and natural fabrics like wool and leather to incorporate earthy tones within your gathering and dining areas. Shop essential rustic pieces for your home at Woodchuck's from brands like Mavin Furniture and Artisan & Post.
Decorate with subtle plants like potted ferns, succulents, and dried eucalyptus to add a simple yet homely touch to your space. Take advantage of exposed wooden beams for adding garlands made with berry twigs, branches, and other natural elements.
Holidays at the Farmhouse
Freshen up your farmhouse for the holidays with neutral colors, dimension, and greenery-heavy garlands and wreaths. Find modern farmhouse furniture and decor perfect for the holidays from Universal Furniture's Modern Farmhouse collection.
Painted antique furniture is a great way to introduce the farmhouse style to your home, along with smaller elements like wire baskets and short-legged couches or coffee tables. Avoid pops of color and incorporate washed greys or blues in your ornaments or centerpieces to bring your holiday vision to life. 
Further prepare your home for the holidays with assortments of flowers or twigs displayed on weathered wood furniture or within white pitcher vases. A farmhouse Christmas tree decorated with branches, glass ornaments, and pinecones is a great final touch.
Classic Winter Wonderland
Turn your classic home into a winter wonderland with these traditional tips. Implement neutral color palettes and traditional furniture shapes and materials to maintain your classic style while decorating for the holidays.
Frosty colors like blues, whites, and grays add the perfect touch of holiday cheer. Cream and deep red hues are also traditional color palettes to incorporate throughout your decorations that transition well into the new year.
Brands like Universal Furniture and their Soliloquy, New Lou, and Past Forward collections, Bassett Furniture, and Hooker Furniture offer an extensive selection of classic pieces perfect both year-round and during the holiday season. 
Decorating for the holidays doesn't have to be stressful. Find the ideal pieces to match your style and preferences with the help of Woodchuck's furniture design consultants' holiday decorating tips. Contact us or visit our furniture showroom today to find pieces that will suit your home this holiday season and beyond.