From intimate dinners to social soirees, dining room tables serve as an important and personal centerpiece in your home. Picking out dining room furniture can be a fun way to add some new charm to your everyday gathering space. If you're hungry for an upgrade, look no further than reaching out to Woodchuck's design consulting team, who will help you bring something fresh to the table.
Shape & Purpose
One of the first things guests notice about dining room tables is the shape. Square and rectangular tables are the most popular shapes available. As most dining rooms are rectangular, these shapes easily flatter a geometric layout. These tables also tend to accommodate more tabletop room because of their shape. 
However, if you're a host with the most, you may want to consider getting a circular or oval table for your dinette. It's easier to squeeze in another guest for dinner since it can fit more dining room chairs, and it is more convenient for smaller dining spaces.
With these design factors in mind, Woodchuck's custom furniture experts want to get your dining room in shape. A great starting point is flipping through Bassett's BenchMade furniture collection. The collection features tables hand-picked by our consultants that come in a variety of shapes and sizes. Whatever you're looking for, we can find the best table to fit the purpose of your dining room. 
Size & Functionality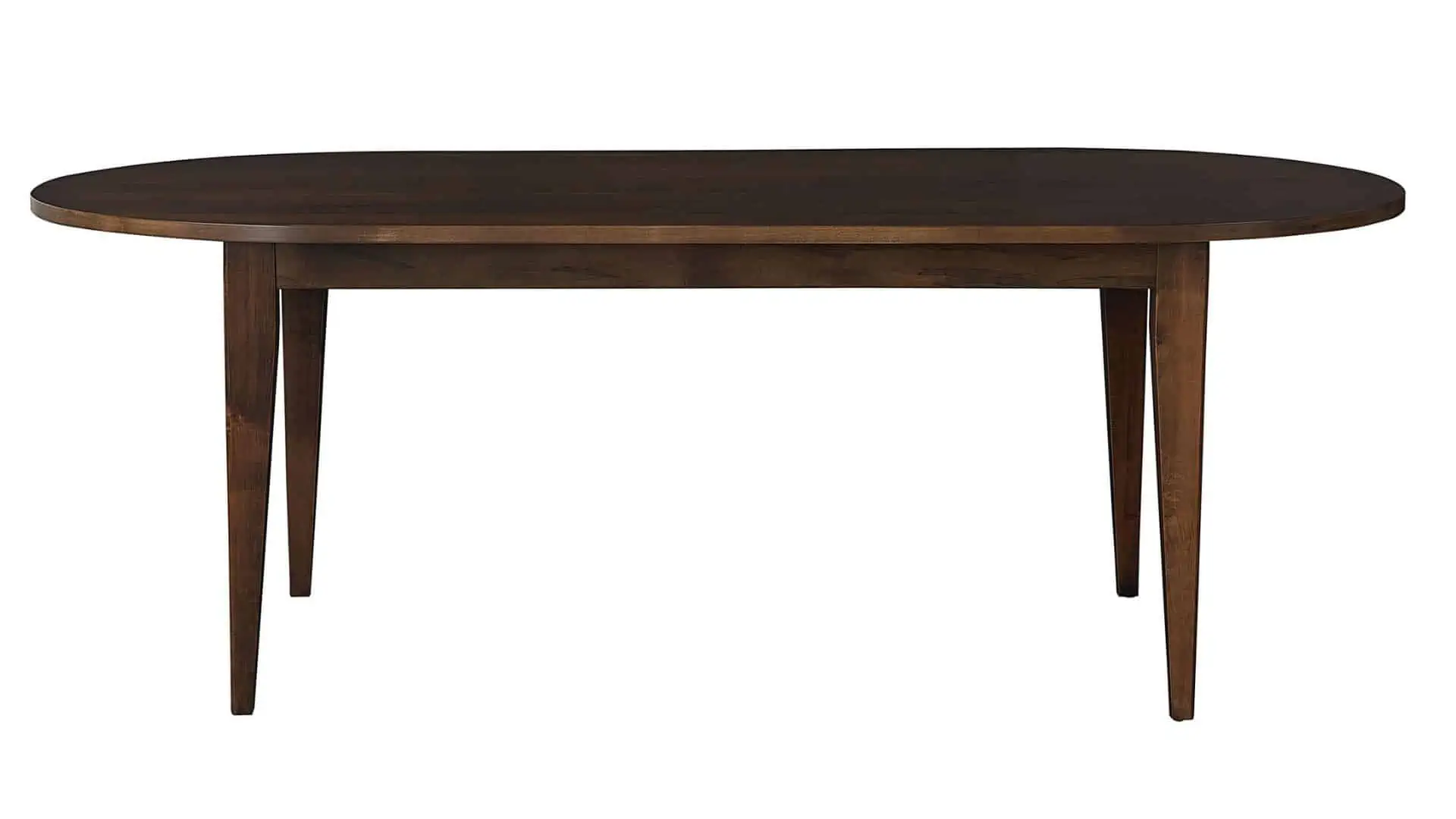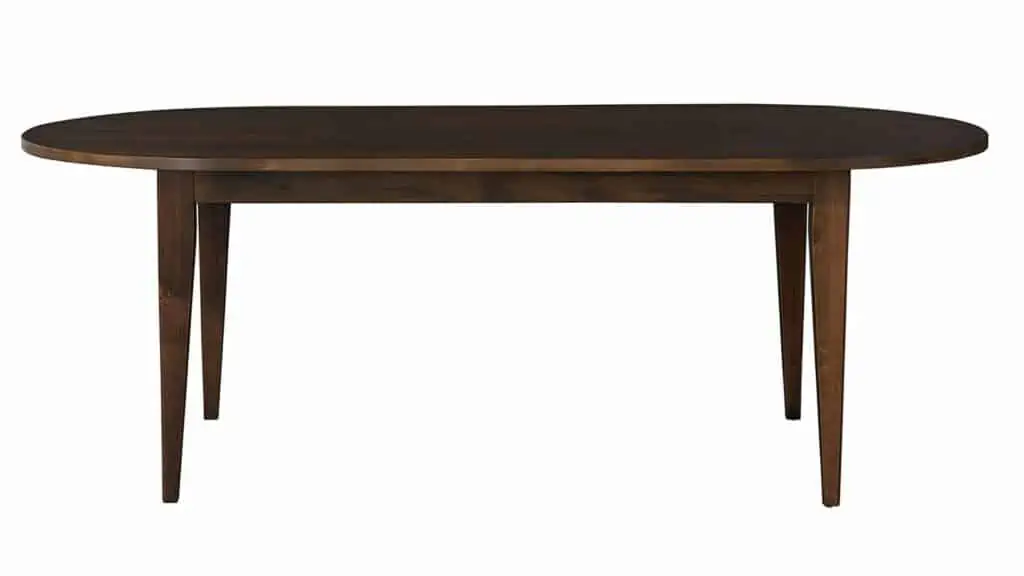 A dining room table's shape may affect guest count, but size can make all the difference. Depending on whether your dining room operates for small family nights or sees extra company often, you'll want to speak with your design consultant about custom table size. 
Scoring a made-to-order table is a wonderful way to catch the eye of the neighborhood supper club and impress your guests. Custom tables do require a few additional steps. You'll need to choose a base size (for seat count), style, legs, and consider extensions or additions.
Mavin is one of the best brands for custom dining tables. Mavin is Woodchuck's endorsed and has a streamlined online system to build your table in real-time. The Woodchuck's team will guide you through these steps and help you create the one-of-a-kind piece that'll serve you for years to come.
Style & Finishings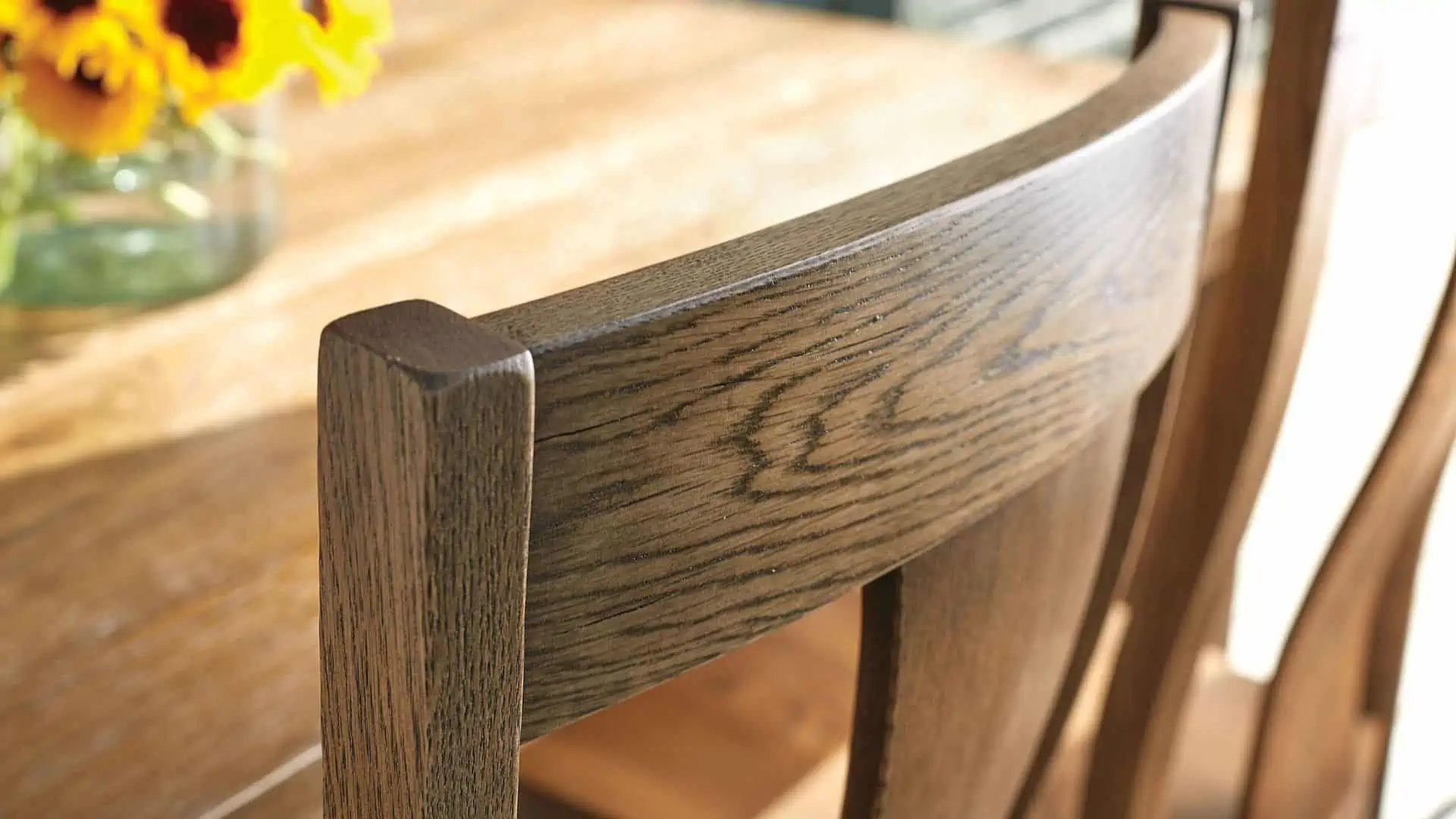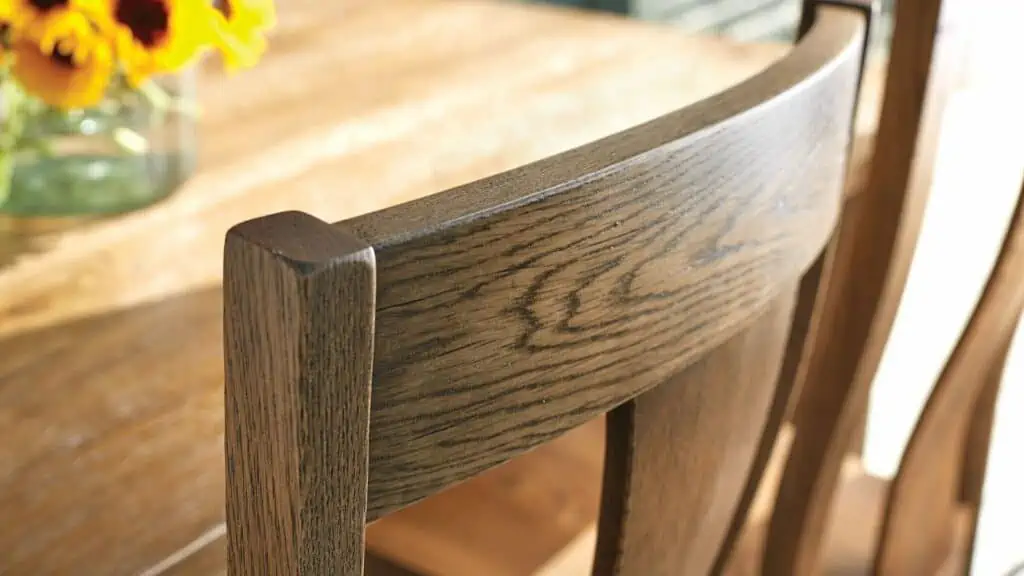 Here comes the fun part of customizing your dining room: finding the best table and dining chairs to match your aesthetic. With a recent explosion in interior design, there's something for everyone.
If you're adopting a rustic feel, consider a farmhouse dining set for cozy country vibes. Looking for legroom? A pedestal dining table stands on one centered podium while offering a groovy mid-century look. You'll see examples of these in our furniture showroom.
Or, if you're in the market for something more back-to-basics and lowkey, a Parsons-style table may be right for you. These all come with a myriad of makes, textures, and finishes—and are just a few stylistic examples of what you could bring home.
Shop Custom Dining Room Furniture at Woodchuck's
Once your design consultant has helped customize the shape, size, and style of your dining room table, we also promise secure delivery to your home. Our White-Glove Delivery service takes the worry out of picking up and assembling furniture. Your satisfaction is our guarantee.
Investing in a dining room table is a big deal. When finding the right one for your home, it's best to call on the experts at Woodchuck's.
For over 40 years, we've served as the premier furniture store and showroom in Jacksonville, Florida. We'll put the smart, suave, and style into your dining space. Be sure to pull up a chair and give our furniture showroom a visit today.