Summer is the time for crafting memories. When you're not relaxing by the pool or taking the family on a road trip, take some time to refresh your space for the new season with furniture that will last for generations. Investing in quality furniture this summer will allow your family to make new memories at home for many years to come. Get inspiration from these summer furniture trends.
Summer Style Ideas
Minimalism is back, and it's here to stay. Neutral room tones, plants, and natural wood furniture can make any space feel like a beach house. These shades also offer the flexibility to add in an accent color to give your room some depth.
Inspired by summer skies and sandy beaches, interior designers and the design consultants at Woodchuck's have voted for blues as the pop of color for the season. You can consider adding color to an accent wall and linens or choose a bold statement piece like a custom sofa to create a focal point that shows off your personality.
This summer is the season to embrace your unique style. Neutrals can be a great starting point for crafting a space that is uniquely you. Take the dive this summer and invest in custom furniture. Whether your taste is more coastal or more industrial, Woodchuck's has the perfect piece to keep your home on-trend all year long.
Choose Timeless Quality Furniture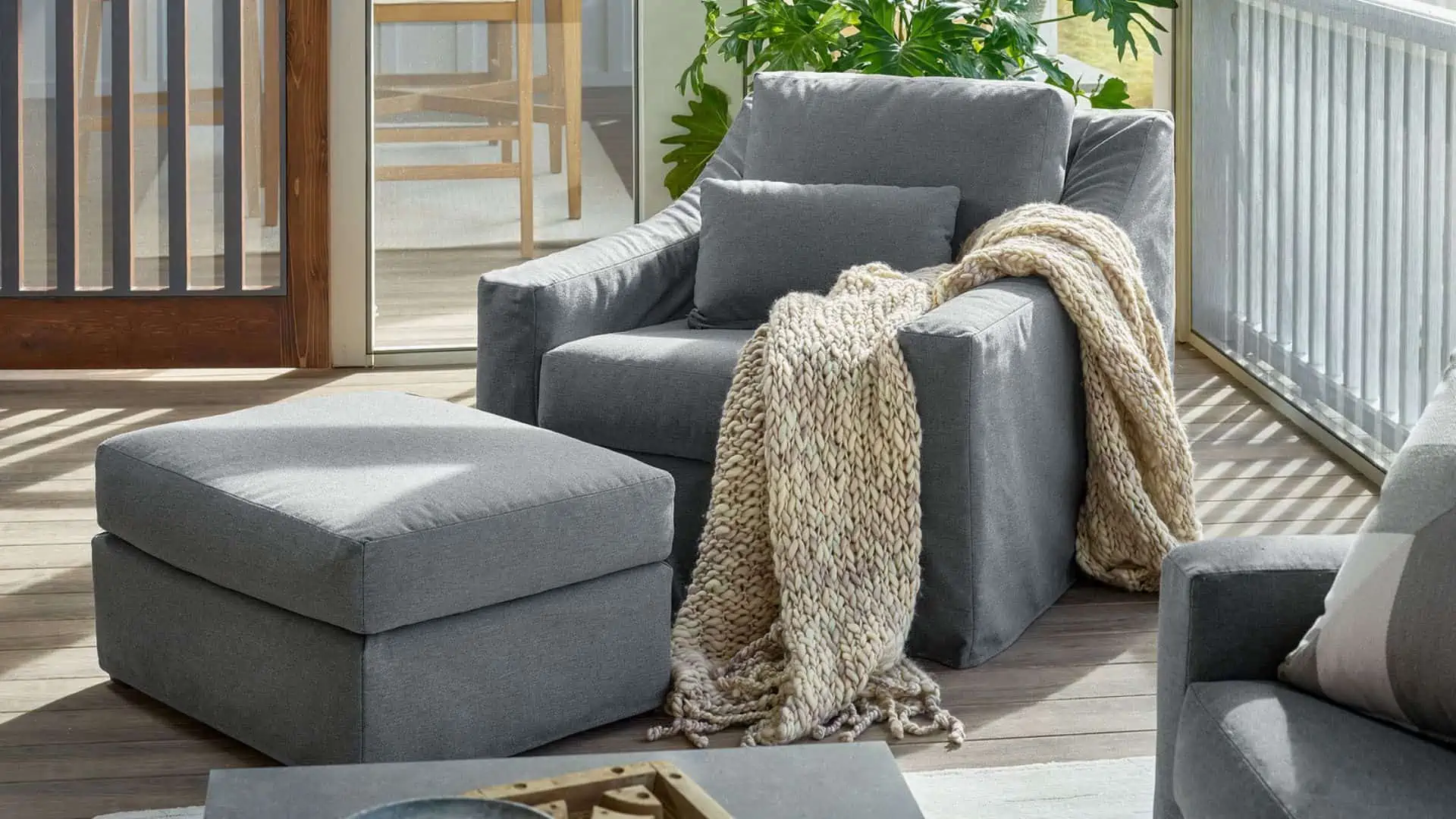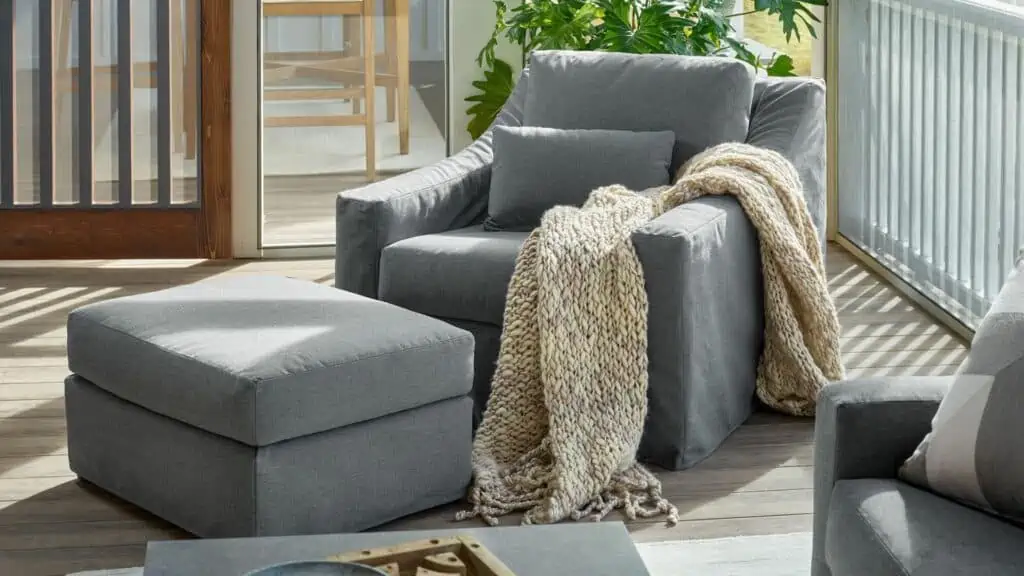 Furniture selection is a big commitment, which is why you deserve high-quality furniture that lasts beyond the season. At a fine furniture store like Woodchuck's, you have complimentary access to an expert team of design consultants to help you craft the perfect summer home.
At Woodchuck's, we work with 25 of the highest quality brands on the market. You can rest assured that any new pieces you pick up this season will stay with you for generations. These brands feature the best materials and craftsmanship on the market, to ensure you have a summer home worth bragging about.
Many of the lines we carry are American-made, with headquarters not too far from our furniture showroom in Jacksonville, Florida. Visit our Independence Day Sale starting on June 24th for great savings on brands made in the USA, so your home can feel like a vacation spot all year long.
Summer Patio Inspiration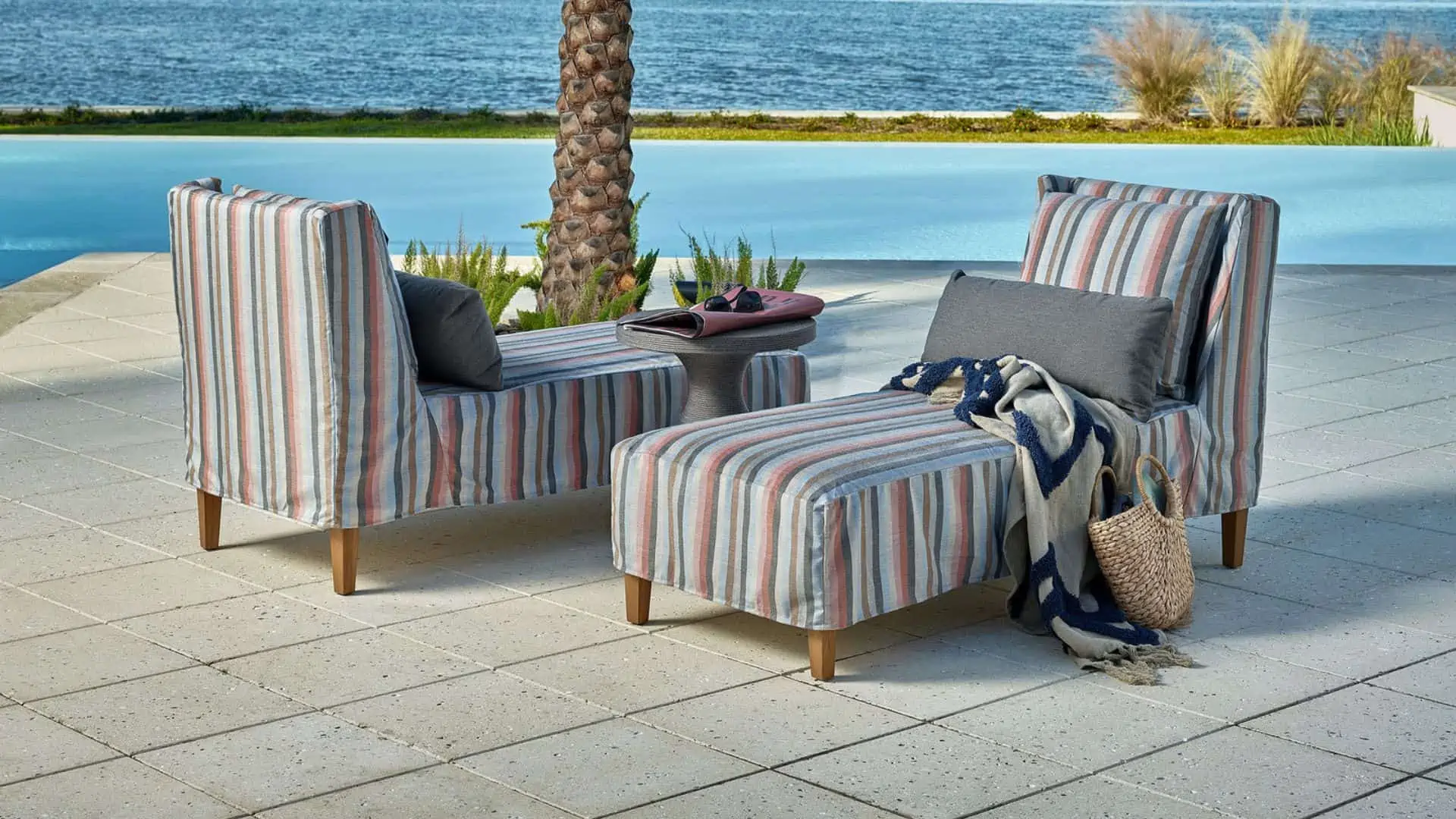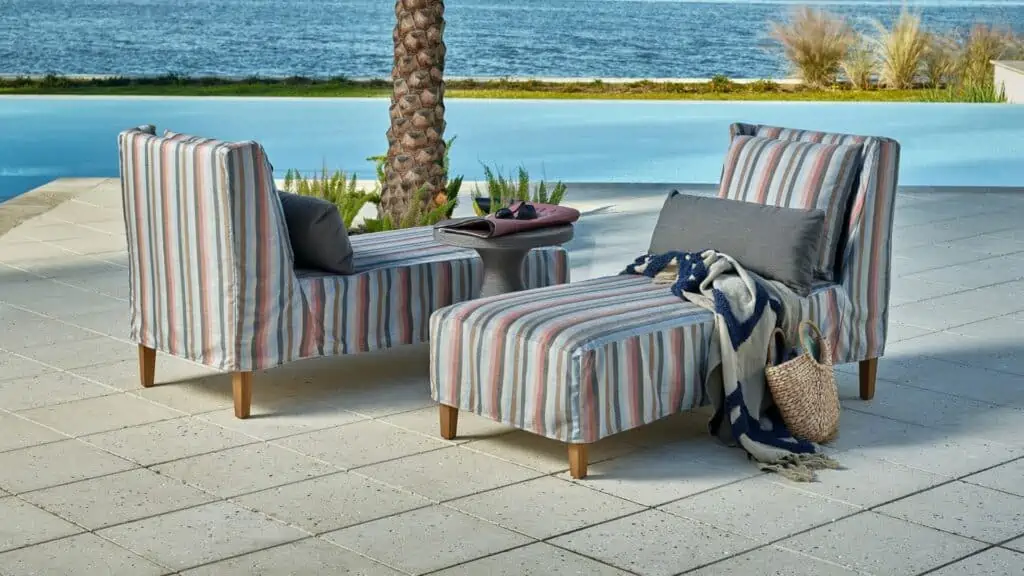 The patio is where everyone wants to be, rain or shine. That means bringing the indoors outside. Neutral room tones, plants, and woven accents are as impossible to ignore as the sun itself.
Add texture to your patio by focusing on all things cozy: linens, throws, and pillows. Even wicker, rattan, cane, and jute easily contrast with concrete, wood or composite decking, and grass. All of these materials and more are available in Woodchuck's outdoor furniture department. 
Whether you'll be sitting poolside with summer furniture trends or not, Woodchuck's is here to help on your redecorating journey. From neutrals, plants, and wood to pops of color that make your space stand out, Woodchuck's has the furniture you need and the design consulting to guide you along the way. Visit Woodchuck's Fine Furniture showroom in Jacksonville, FL today.