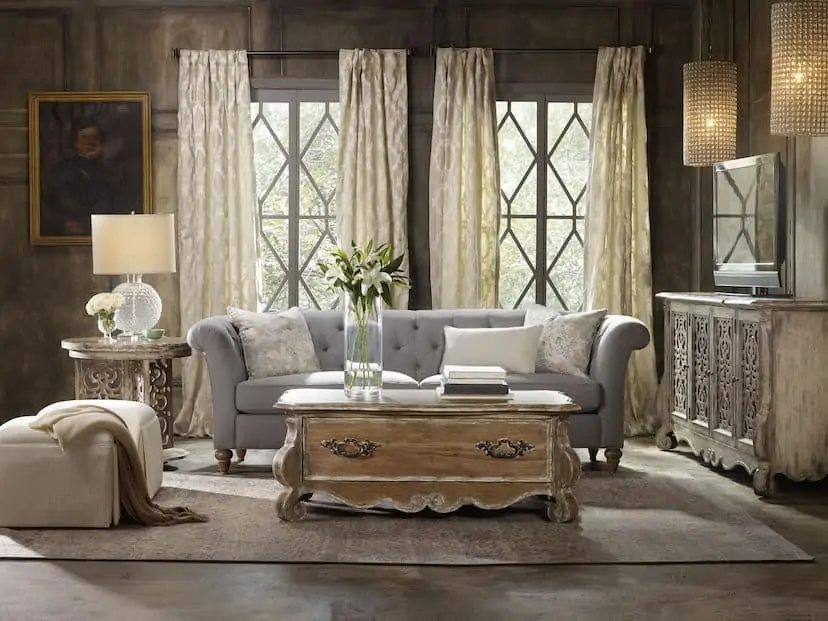 Achieving the living room of your dreams is simpler than you might think.
Interior decor doesn't come easy to everyone, and that's why sticking with what's timeless makes the job a lot easier. It yields beautiful results, too. Living room furniture trends come and then they go. Some of them are worthy; some of them are not. If something new really catches on, only then does it earn the label of classic design.
Until it's a classic, it's just a trend. After it's a classic, it's within your safe zone for furnishing a beautiful home that will never go out of style. It might go off trend, but it will remain classic.
Hooker Furniture is known for their timeless designs and quality furniture that make anything you choose a solid decision. Here are just a few of their well-made pieces that you can embrace now and love for years to come.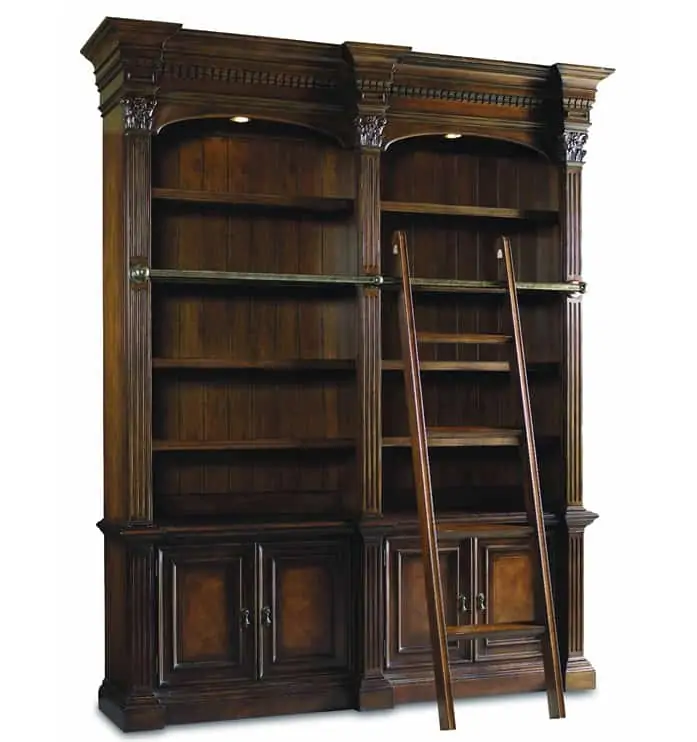 Bookcases give any living room an established look.
#1: Living Room Bookcases
Whether you're an avid reader or just love the aesthetics of a well-stocked library, shelves brimming with colorful spines gives any living room the anchor that it needs. And while built-ins that are literally built in rank high with experts such as the designers at HGTV, you can achieve a built-in look with freestanding cabinetry.
Hooker Furniture's European Renaissance II Double Bookcase has the substantial, ornate and slightly distressed appearance that suggests built in even though it's not. With the railing and ladder, it looks like it was born in your living room.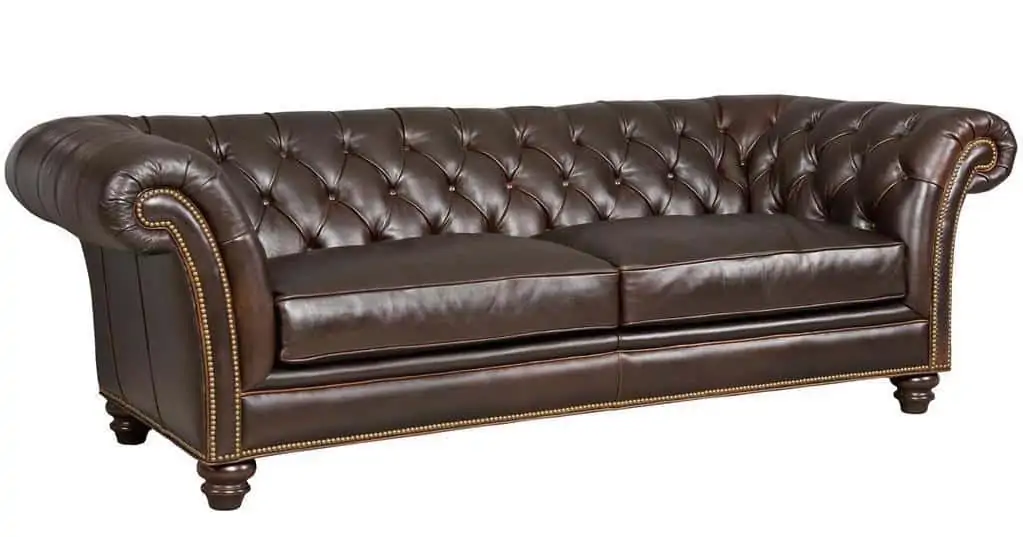 There's more than just one reason why this is a timeless classic.
#2: Chesterfield Style Sofa
The Chesterfield style sofa is a favorite at My Domaine. It has successfully spanned the generations because of its sturdy yet graceful lines, and because it's comfortable. With uniform tufting throughout, this design combines a little bit of the masculine with a little bit of the feminine. It looks equally great in leather or fabrics, too.
You can get that timeless look with the Hooker Furniture Etosha Halali Stationary Sofa. Based on the classic Chesterfield style, its rich leather has brass tack accents and wide cushions that combine style with real comfort. And the great thing about a leather furniture is that the longer you own it, the comfortable it becomes.
#3: Something Decidedly Unique
Timeless living room furniture needs an equally timeless piece that's unlike anything else in the room. Antiques and other pieces that show some gentle wear look like family heirlooms, and HGTV suggests that they give the space some balance. But you don't have to buy an antique to get the patina of age.
The Hooker Furniture Chatelet Rectangle Cocktail Table has that vintage look that's already classic, but without any of the downsides that you often get with an older piece. Its patina suggests age, but its construction is solid and new.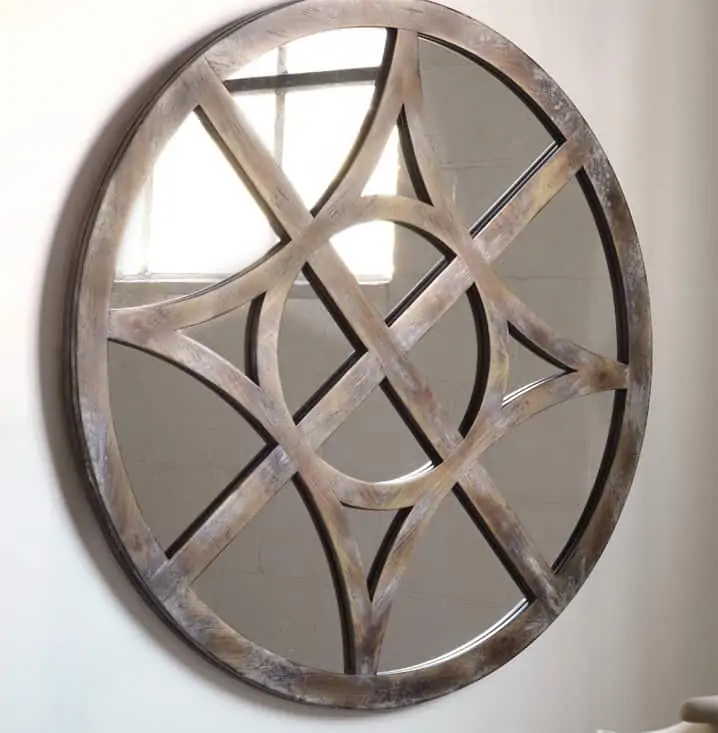 Mirrors bolster the illusion of space and light in any room
#4: Large Decorative Mirror
Every room needs a mirror. More than just a place to see your reflection, they also enhance the square footage by reflecting light and fooling the eye into sensing more space. My Domaine also says that a fireplace mirror is one more living room furniture element that will never go out of style.
Large mirrors work almost anywhere, whether it's over a fireplace or behind a sofa. And the Hooker Furniture Melange Rafferty Mirror gives you a couple of choices. You can mount it on the wall with a point facing up to play up its diamond pattern. But turn it a quarter way 'round, and the same design looks like a square.
Living room furniture can challenge the most confident decorator. It's an investment, and one that you'll live with for more than just a few years. But when you stick to the timeless classic elements, you really can't go wrong.
If you also need a little help with furniture placement and general room design, download our ebook, "How to Design a House, Room by Room." You'll learn professional tips that can help you transform your living room into a balanced, comfortable, beautiful place to relax.