Keep an open area in the center of a patio to improve flow
Having a patio that is surrounded by lawn space is great because it encourages people to mingle in many different spaces, but you need to ensure that your furniture layout is facilitating the ideal use for the space. The best way to do this is to leave a large open space in the center of the patio in order to allow your guests to easily move between areas as it suits them, and flank the open center with distinct furniture layouts. You should also consider getting furniture that is easy to move around so you can try out different configurations in order to find the best setup that works for your space.
Amp up your color palette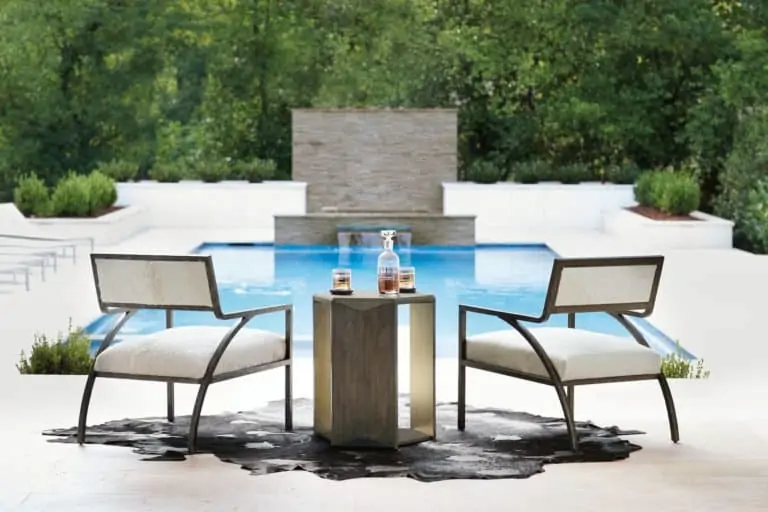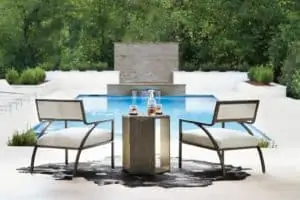 Monochromatic neutral themes can look great indoors where they don't have much to compete with visually. When you take things outside, however, you'll want to inject plenty of color so that your designs don't get washed out by all the other natural colors that are present. This is your opportunity to be bold and look for colors that you normally wouldn't incorporate into an indoor living space.
Create separate gathering spaces with the help of landscaping
Versatility is one of the hallmarks of a great outdoor living area, and one of the easiest ways to make a space more versatile is to create separate mini-spaces throughout that you can move to at your whim. Grouping certain pieces of furniture together is the most obvious way to achieve this, but don't overlook landscaping when it comes to creating distinct spaces. Pair plants with select groupings of furniture and see how it transforms the space!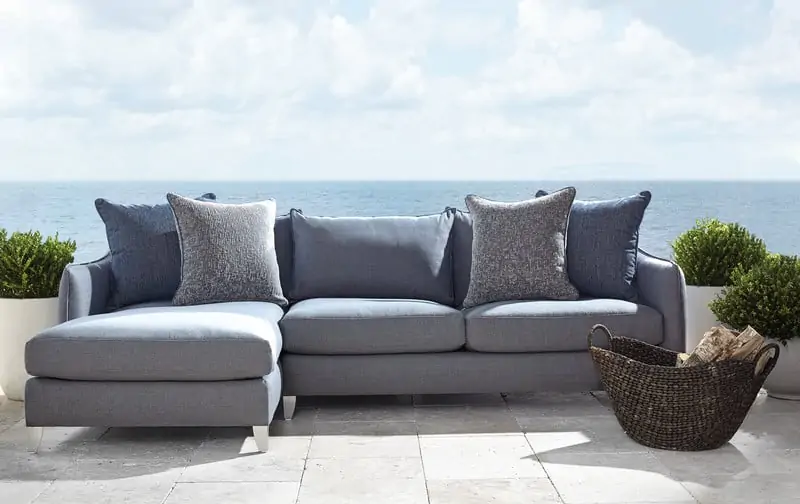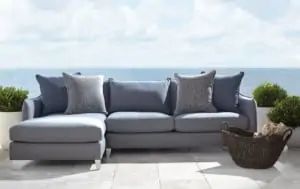 Make your outdoor space an extension of your indoor living area
When thinking about how to build an atmosphere that is still warm and inviting outside of your house, one idea is to stick with what you do for your indoor living area. Check to see if your furniture arrangements facilitate conversation. Make it easy for guests to get to a food or drink station and then back to the main seating area. Create a focal point in the center of the space such as a fire pit.
Without high-quality furniture to anchor it, your outdoor space will never live up to its full potential. At Woodchuck's Fine Furniture and Decor in Jacksonville, our showroom features outdoor suites and individual pieces from the biggest names in the design world so you can customize your outdoor living space to make it perfect for your lifestyle. Visit our showroom today to start looking for the right furniture for your outdoor space.