When it comes to selecting furniture for your home, leather upholstery is a popular choice among homeowners, and for good reason. From its higher-quality material to its unmatched comfortability, leather furniture provides a range of benefits that make it a worthwhile investment.
Higher-Quality Material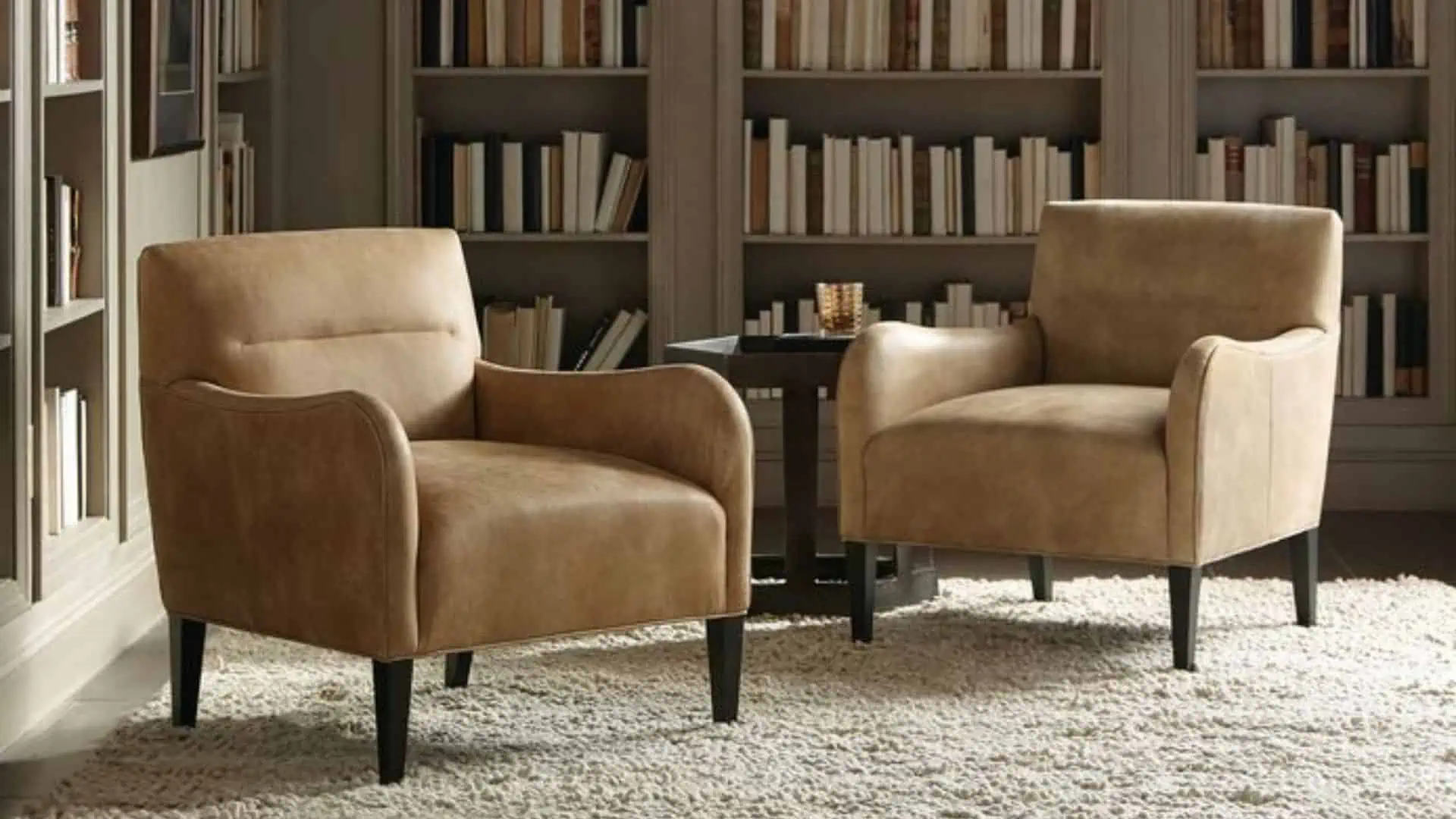 One of the main benefits of leather upholstery is its higher-quality material compared to many fabric alternatives. Leather is known for its durability and longevity, making it a wise and worthwhile investment for your home.
At Woodchuck's, all leather furniture brands we carry are high-quality. When you purchase leather furniture from our trusted brands like Bassett, Stressless, Smith Brothers, and Flexsteel, you can have peace of mind knowing that your new items are built to last for generations.
Greater Durability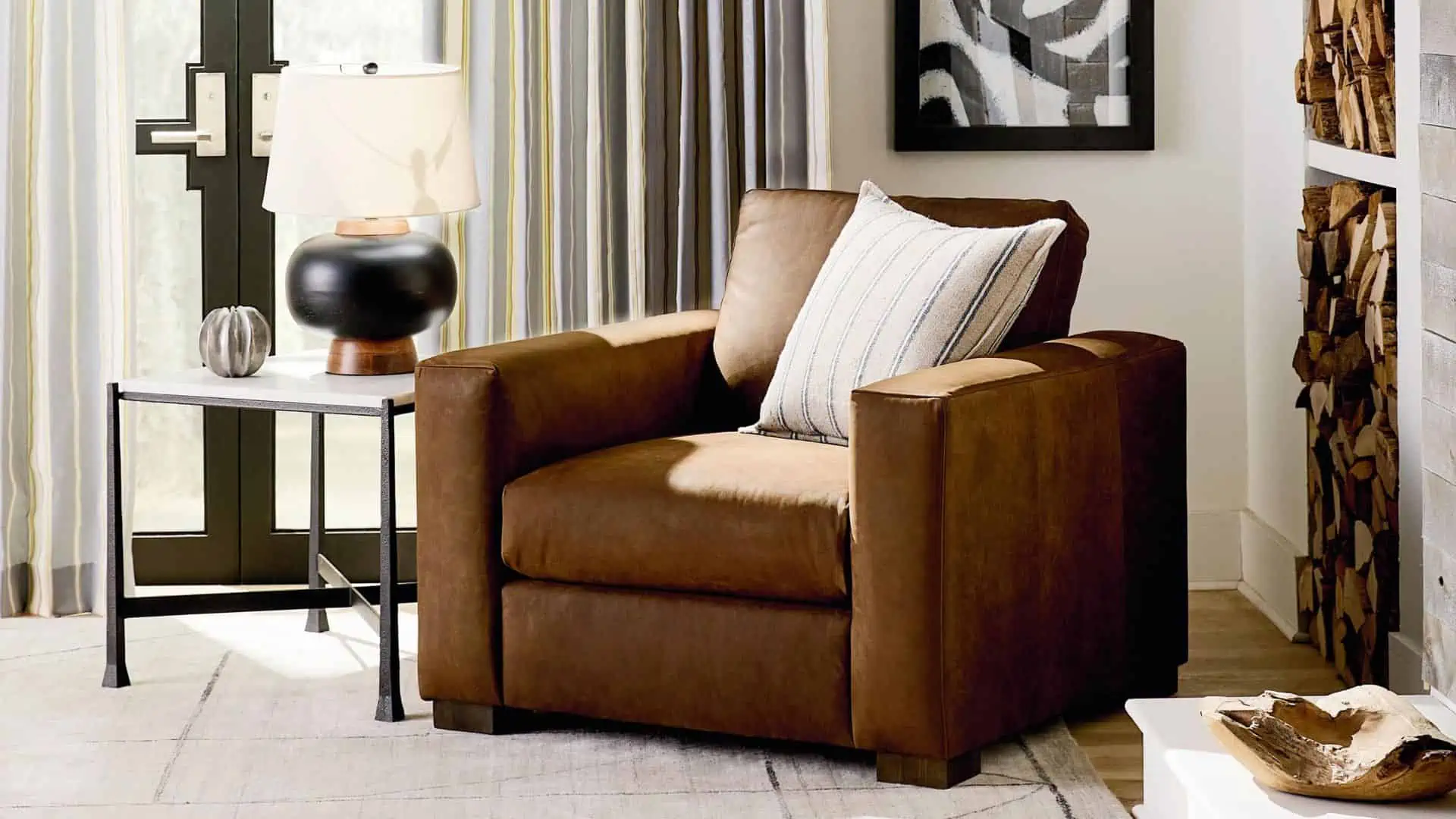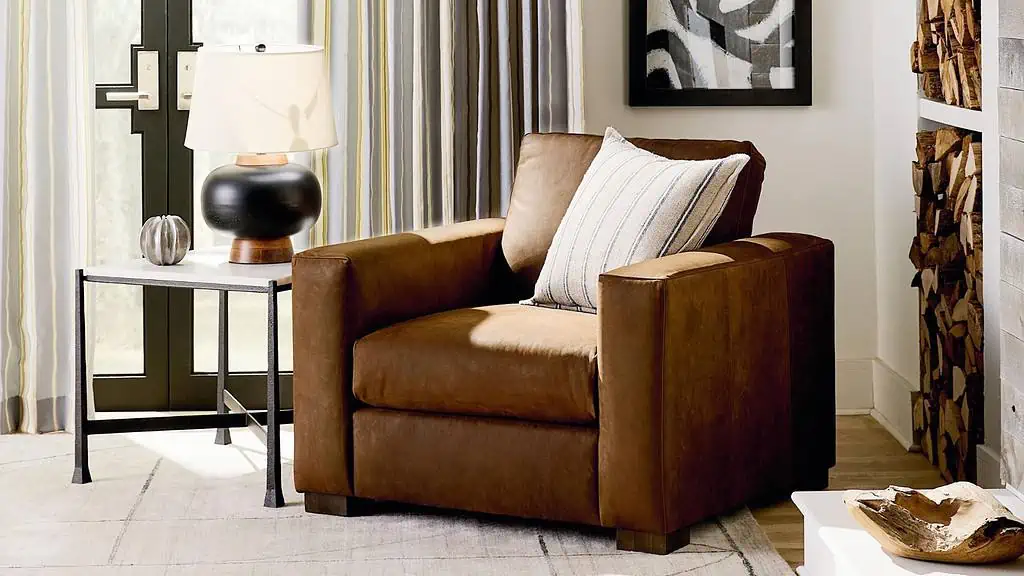 Leather upholstery is built to withstand the test of time, often outlasting fabric alternatives and ensuring you won't have to replace your furniture frequently. Its tough yet flexible nature resists punctures and tears, making it a suitable choice for households with children or pets. 
Additionally, leather furniture is highly resistant to spills and dirt, making it easy to clean and maintain. With proper care, leather sofas and chairs can maintain their quality and appearance for many years.
Luxurious Appearance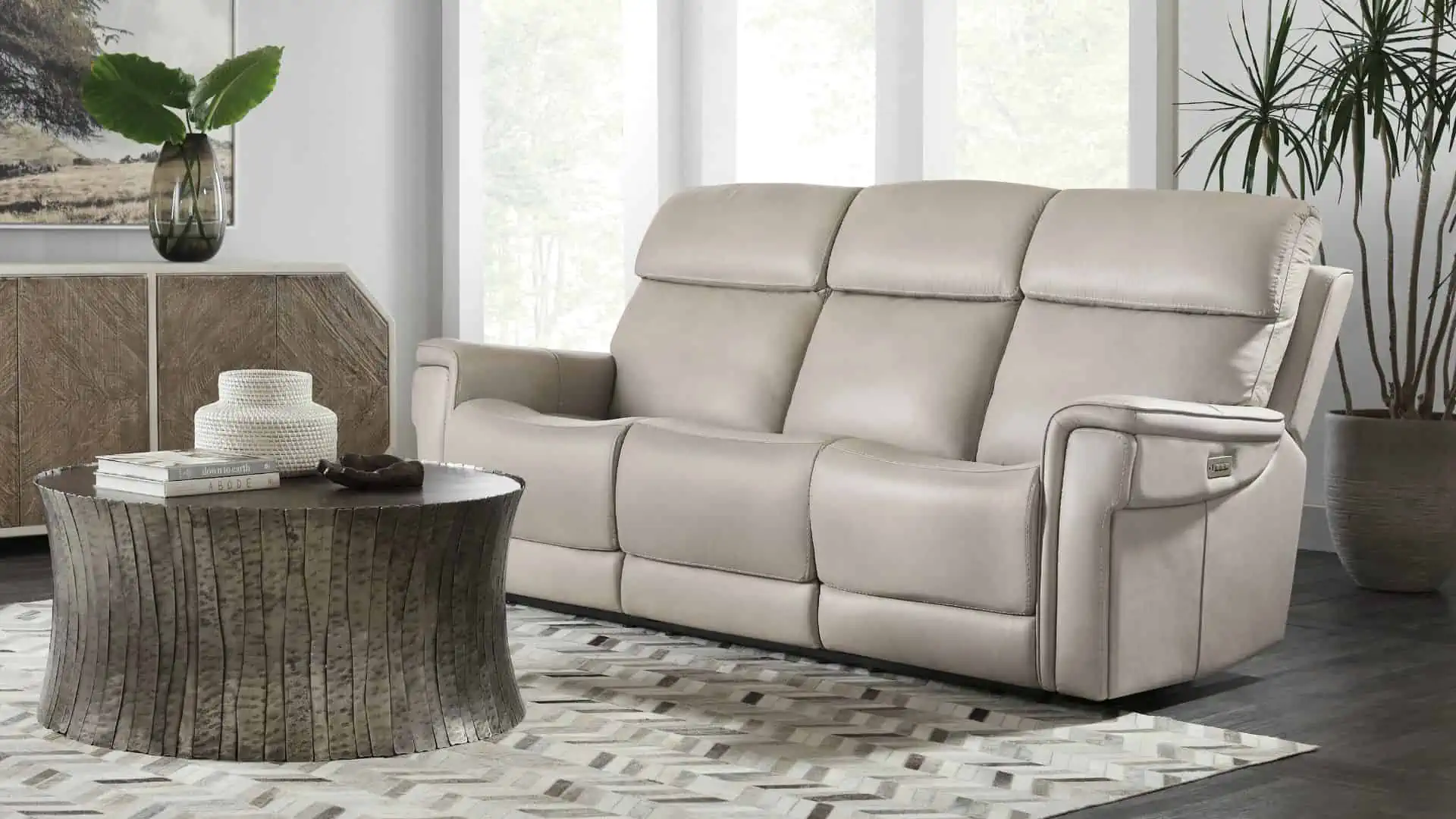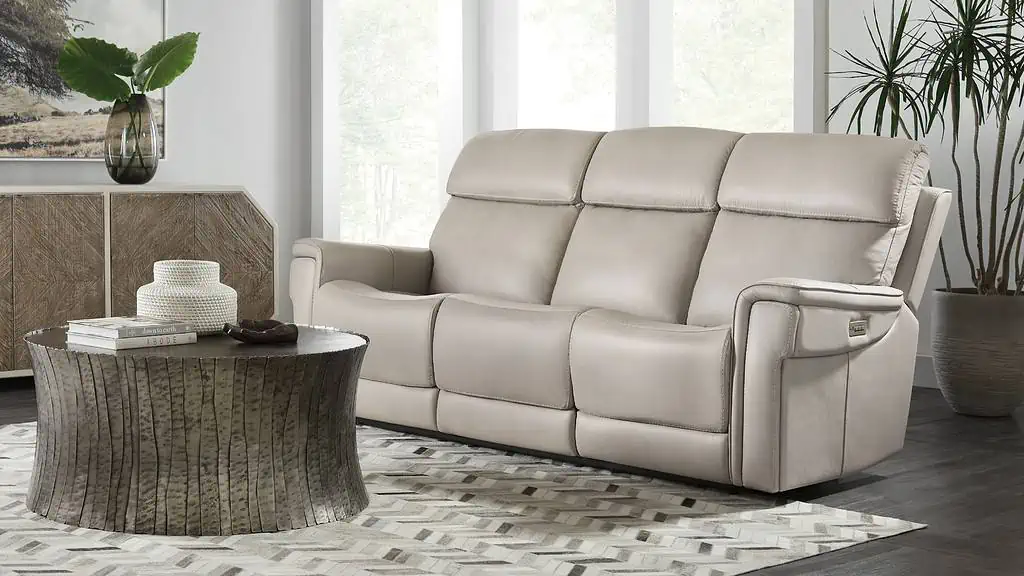 Leather furniture adds a touch of timeless elegance to any home decor. Its luxurious appearance can instantly elevate the aesthetics of your living space. When leather is dyed, the color is absorbed into the material, preventing it from fading over time. 
Different types and grades of leather can further enhance the appearance of your furniture. Sold at a higher price point, genuine leather pieces are extremely durable and one of a kind. Imitation or faux leather are more affordable options that still add a touch of elegance and luxury to your home.
While vibrant colors are available, leather furniture is often sold in natural, neutral shades built to last through different seasons and interior design changes.
Woodchuck's features top leather furniture brands that will exude sophistication in any room of your home. Explore our lookbooks to browse our variety of leather furniture options and find the perfect fit for your style.
Unmatched Comfortability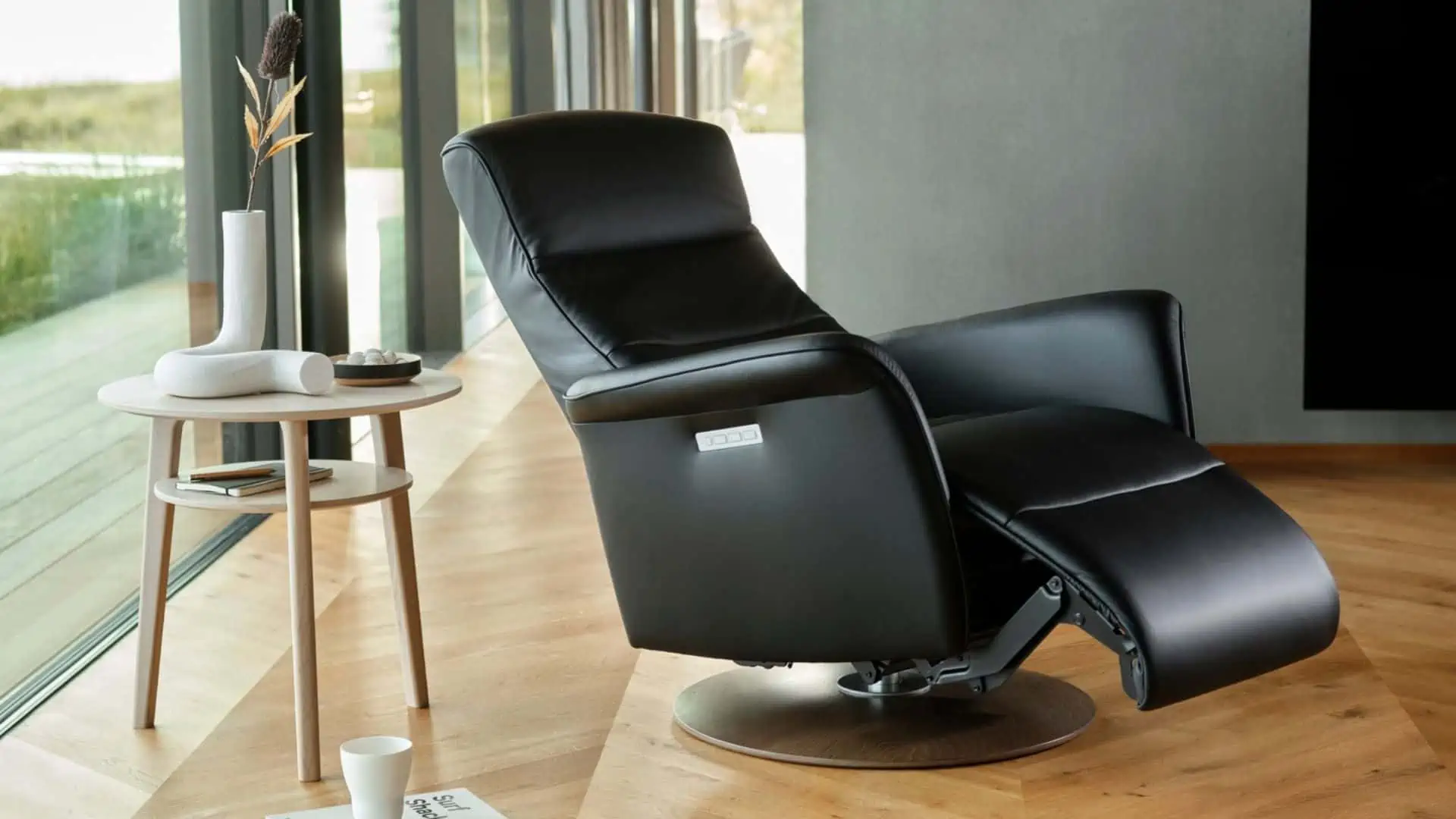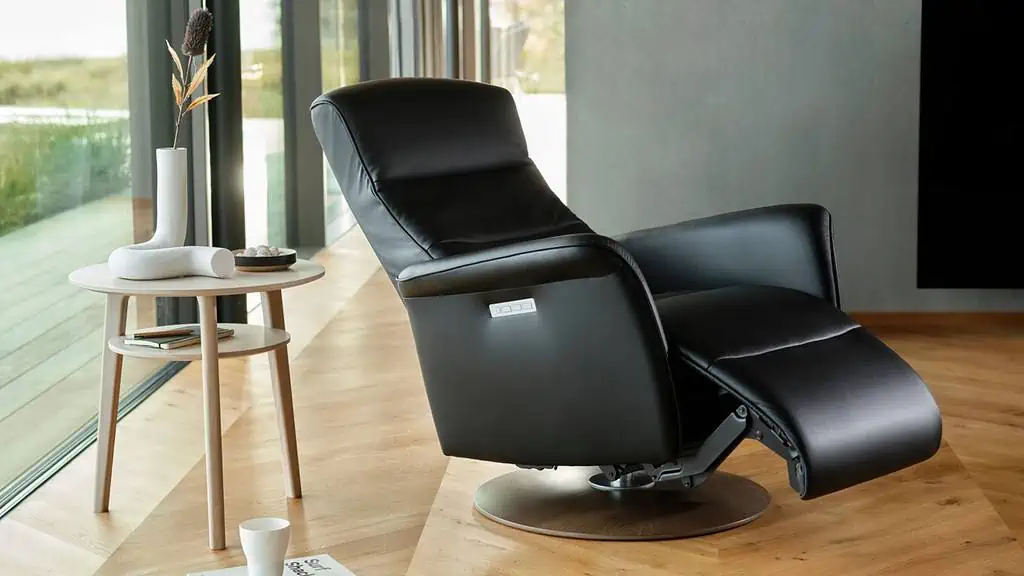 Comfort is crucial when choosing furniture. Luckily, leather upholstery excels in providing a comfortable seating experience. It tends to hold its shape and comfort for an extended period compared to fabric sofas, which can wear out faster. 
Woodchuck's is proud to carry Stressless leather recliners, a brand endorsed by the American Chiropractic Association. From the Stressless Wing recliner to the Stressless Emily sofa, the reputable brand offers a range of products designed with optimal comfort in mind.
Some leather seating products even feature state-of-the-art technology with motorized adjustable headrests, backrests, and footrests, allowing you to find your perfect seating position. Shop Woodchuck's leather furniture sale to find a variety of pieces built with both comfort and style in mind.
Easy to Care For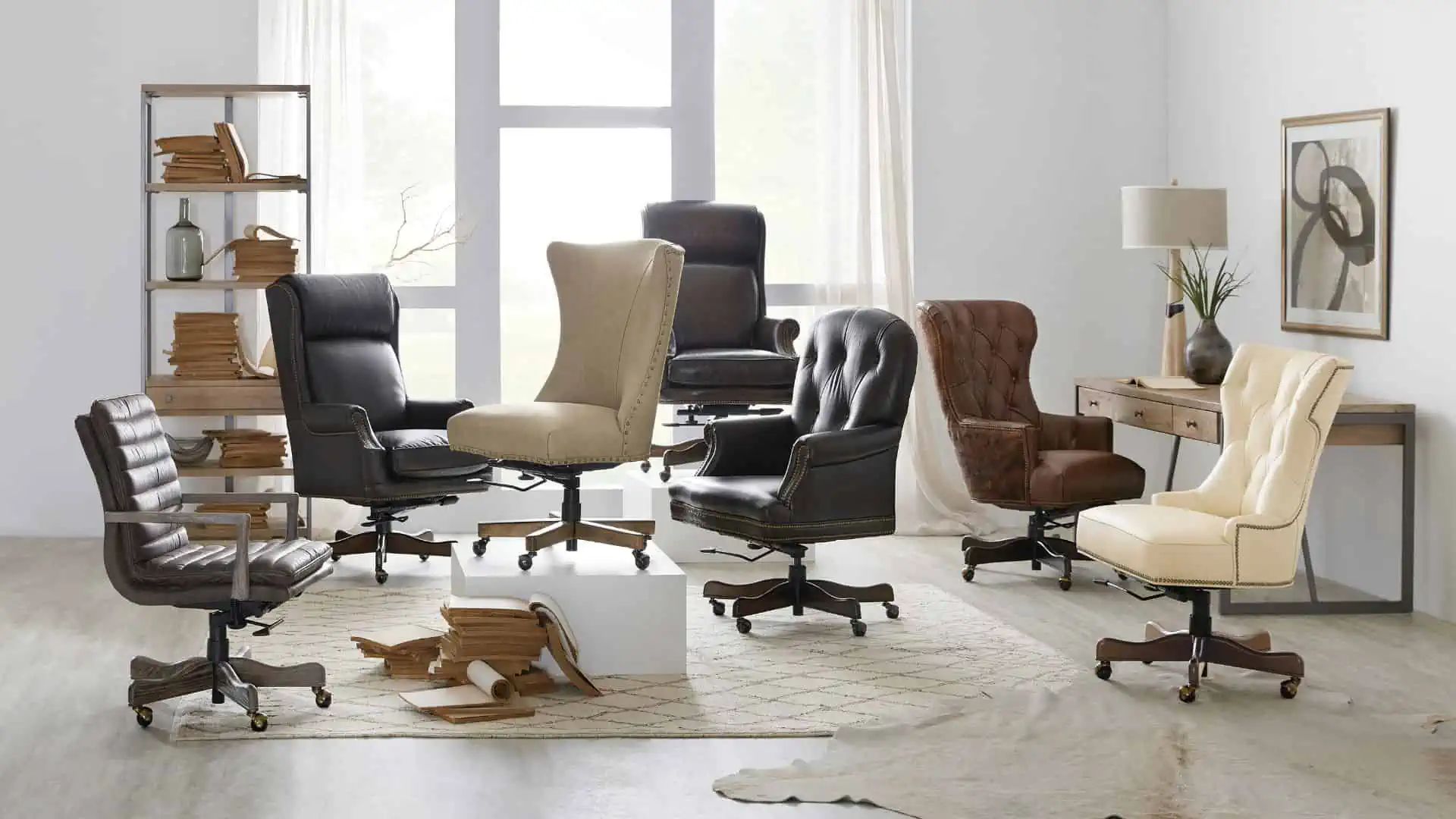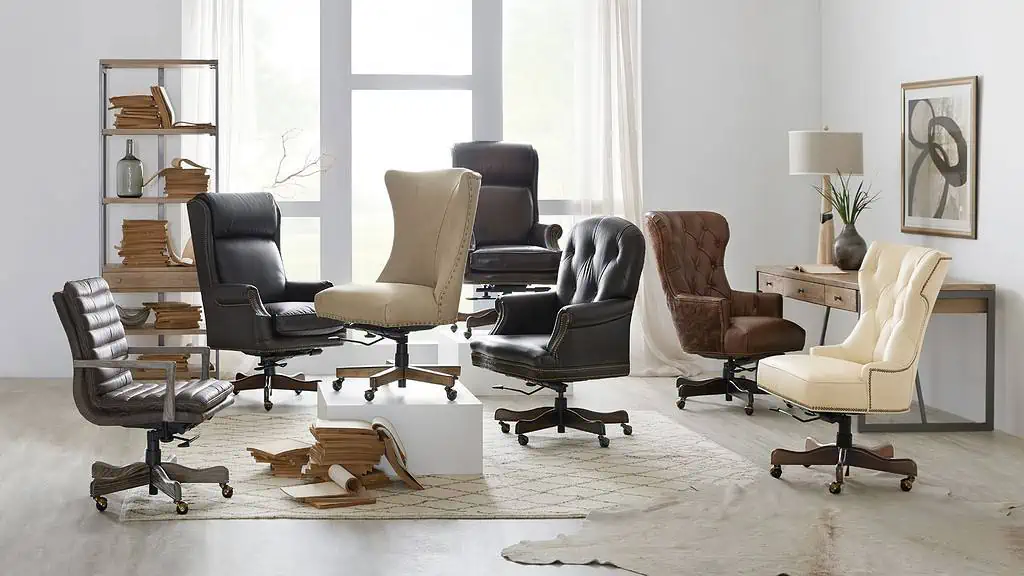 Maintaining leather furniture with regular cleaning routines is crucial to ensure longevity and preserve your piece's beauty for generations to come. Luckily, it is relatively simple and straightforward. 
Dusting leather couches and using appropriate leather cleaning products can prevent stains and other discolorations from setting in. Using a microfiber cloth and a homemade cleaning solution of vinegar and water, clean your leather upholstery at least twice a year.
Woodchuck's offers a free guide on how to maintain and care for quality furniture, providing detailed instructions on the most effective leather cleaning solutions. By following these guidelines, you can keep your leather furniture in pristine condition and extend its lifespan.
Leather Furniture Store in Jacksonville, FL
With its luxurious appearance and unmatched comfort, leather furniture proves to be a worthwhile investment that will stand the test of time. Visit Woodchuck's furniture showroom or contact our expert design consultants today to shop for high-quality leather furniture that is sure to elevate your home.