Setting up a home office that aligns with your needs and design taste is crucial for productivity and comfort. Whether your home office is a space for running a business, working remotely, or simply a nook for paying bills and organizing your schedule, you can find all your furniture and decor needs at Woodchuck's.
Choosing Your Office Style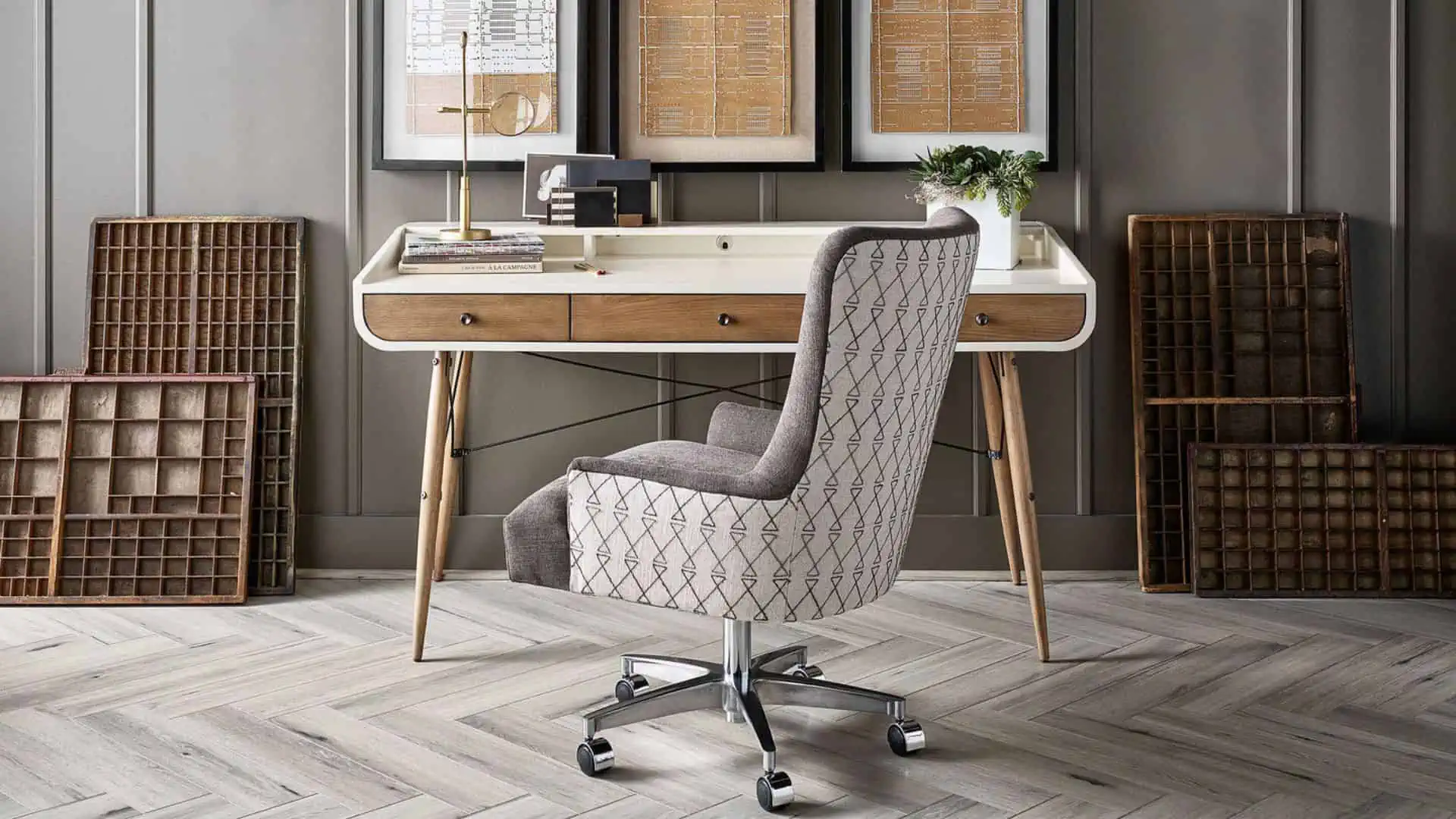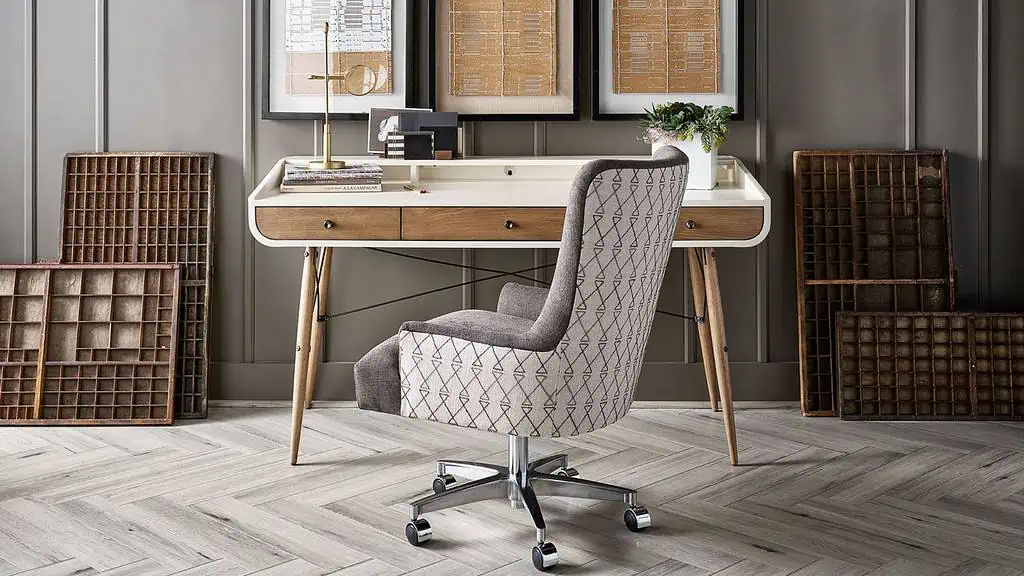 When designing your home office, it's important to choose a style that reflects your personality. Whether you prefer a modern, minimalist look or a classic, traditional ambiance, Woodchuck's design consultants are experts in helping you discover the perfect office space that suits your preferences. 
One of the most important aspects of your home office is your desk. Woodchuck's offers a diverse range of desk options, including sitting and standing desks, tailored to your specific style and home office requirements.
We also consider the size of your office space to optimize its layout and functionality. With the guidance of our design consultants, you can create an office environment that not only caters to your practical needs but also embodies your unique design taste. Our all-inclusive lookbook displays a variety of home office looks to provide all the inspiration and ideas you need to design your dream workspace.
Determining the Right Office Chair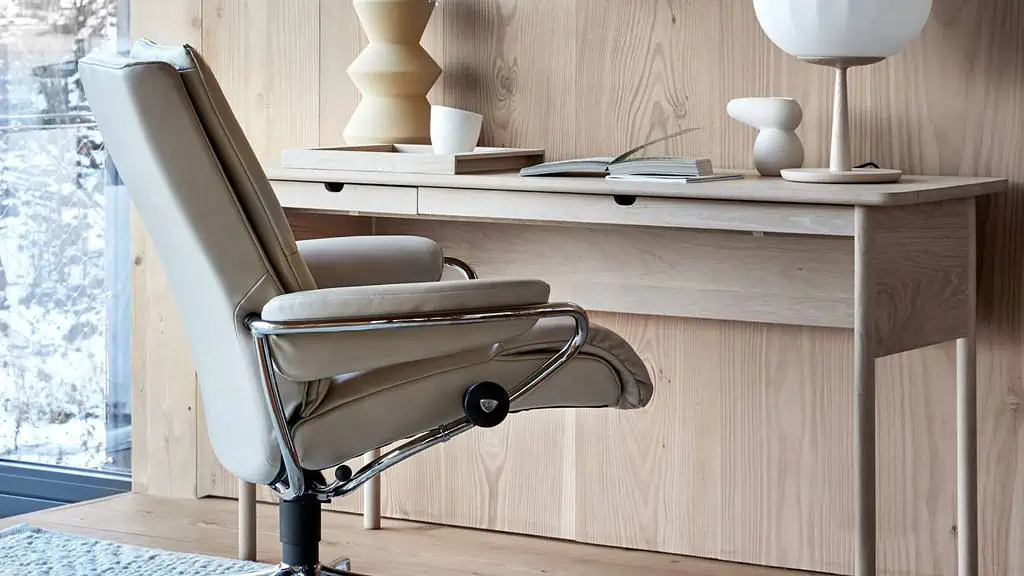 You'll most likely spend hours in your home office chair, so it's important to prioritize comfort when choosing the seating option right for you. Choose quality over a cheaper price tag to keep your work-from-home space productive and homely. 
Make sure your chair is perfect for you and your body, providing adequate back and neck support as you work. Consider chairs with adjustable features like armrests that can be customized based on your physical preferences and needs.
It's also important to choose a chair that fits comfortably within your space. At Woodchuck's, we provide a wide range of office chairs that combine coziness and style to keep your space visually appealing without sacrificing your comfort.
Office Furniture Brands at Woodchuck's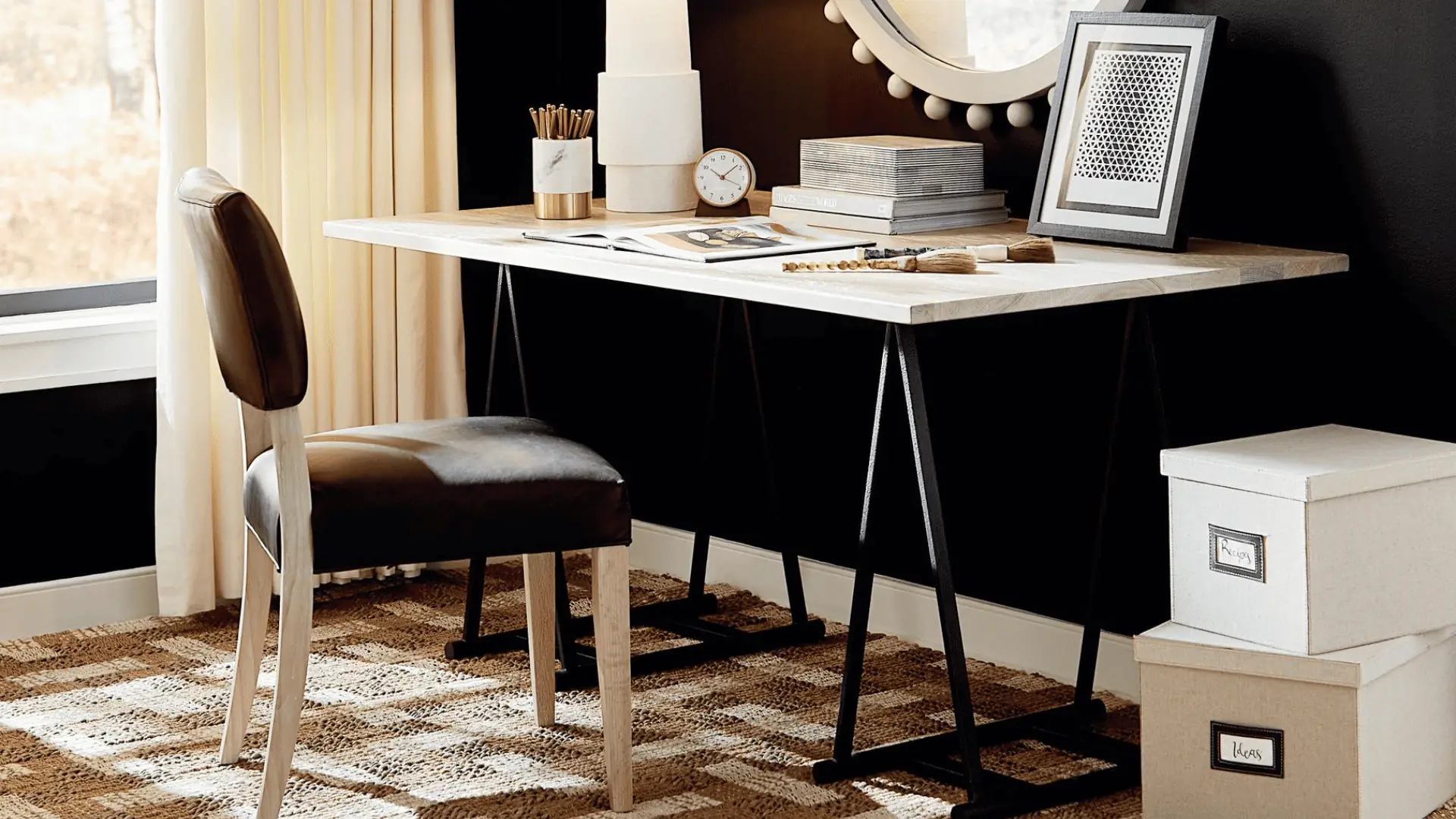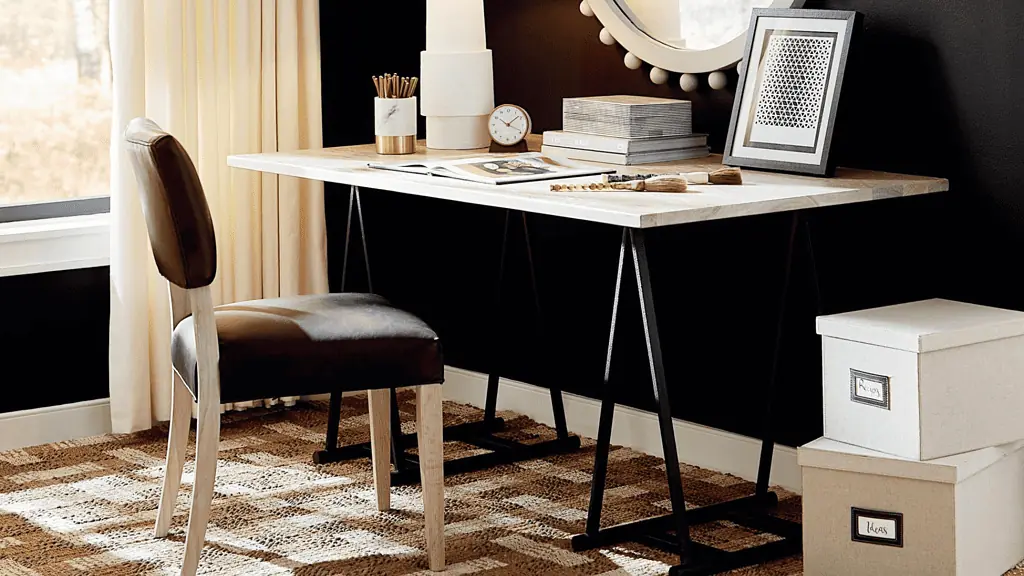 At Woodchuck's Furniture, we pride ourselves on offering a selection of top-notch office furniture brands that meet our high standards of quality and style. Here are a few of the top home office brands we carry:
Stressless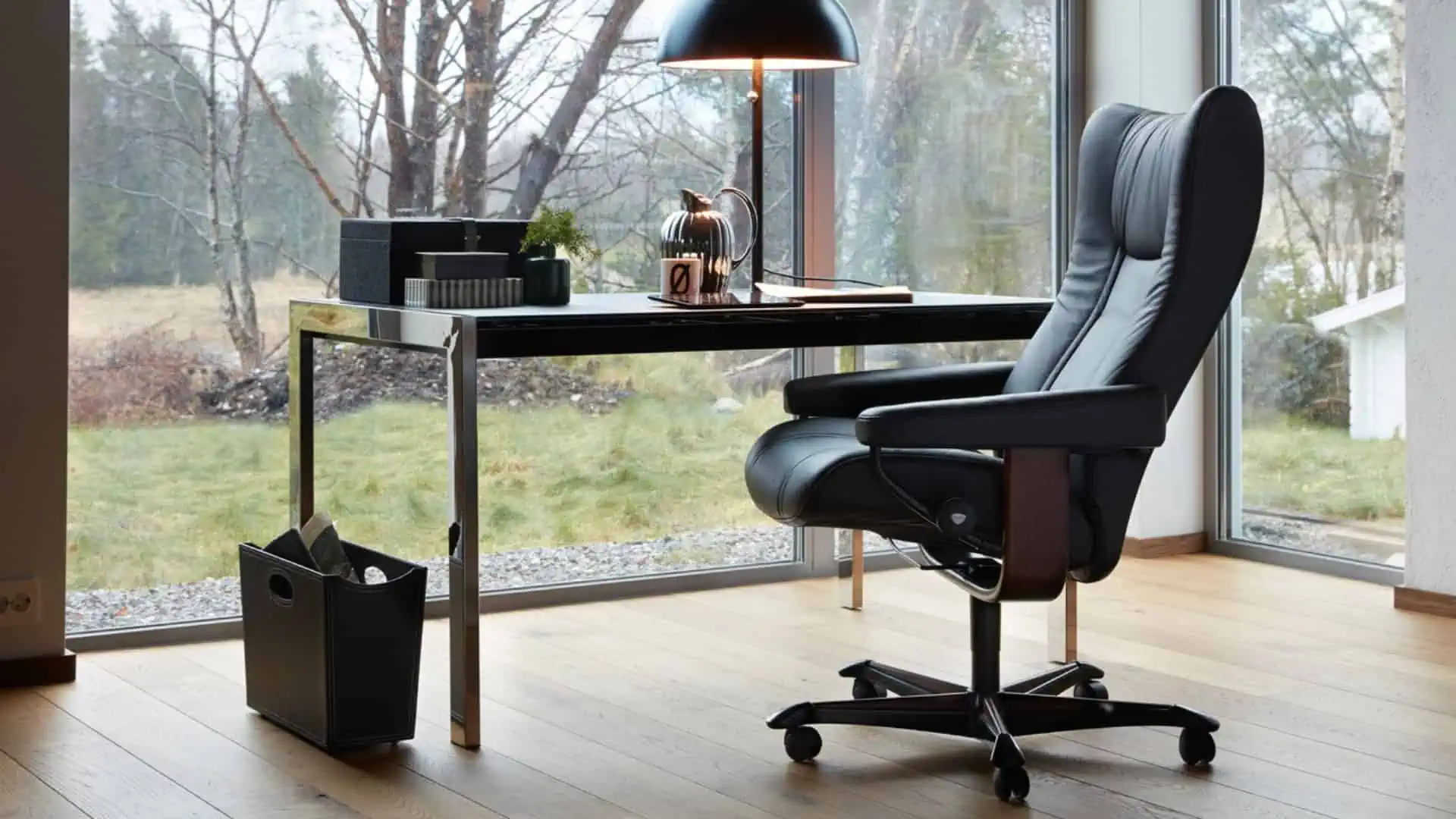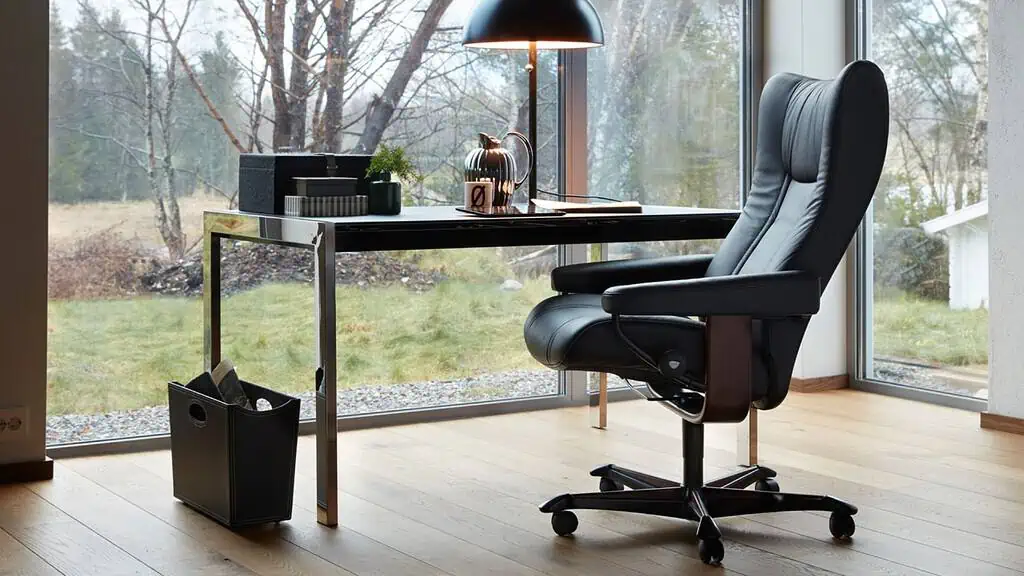 Certified by the American Chiropractic Association, this brand offers comfortable and stylish office furniture in various sizes and styles. The modern, casual design of Stressless office chairs provides a perfect balance of functionality and aesthetics. 
Bassett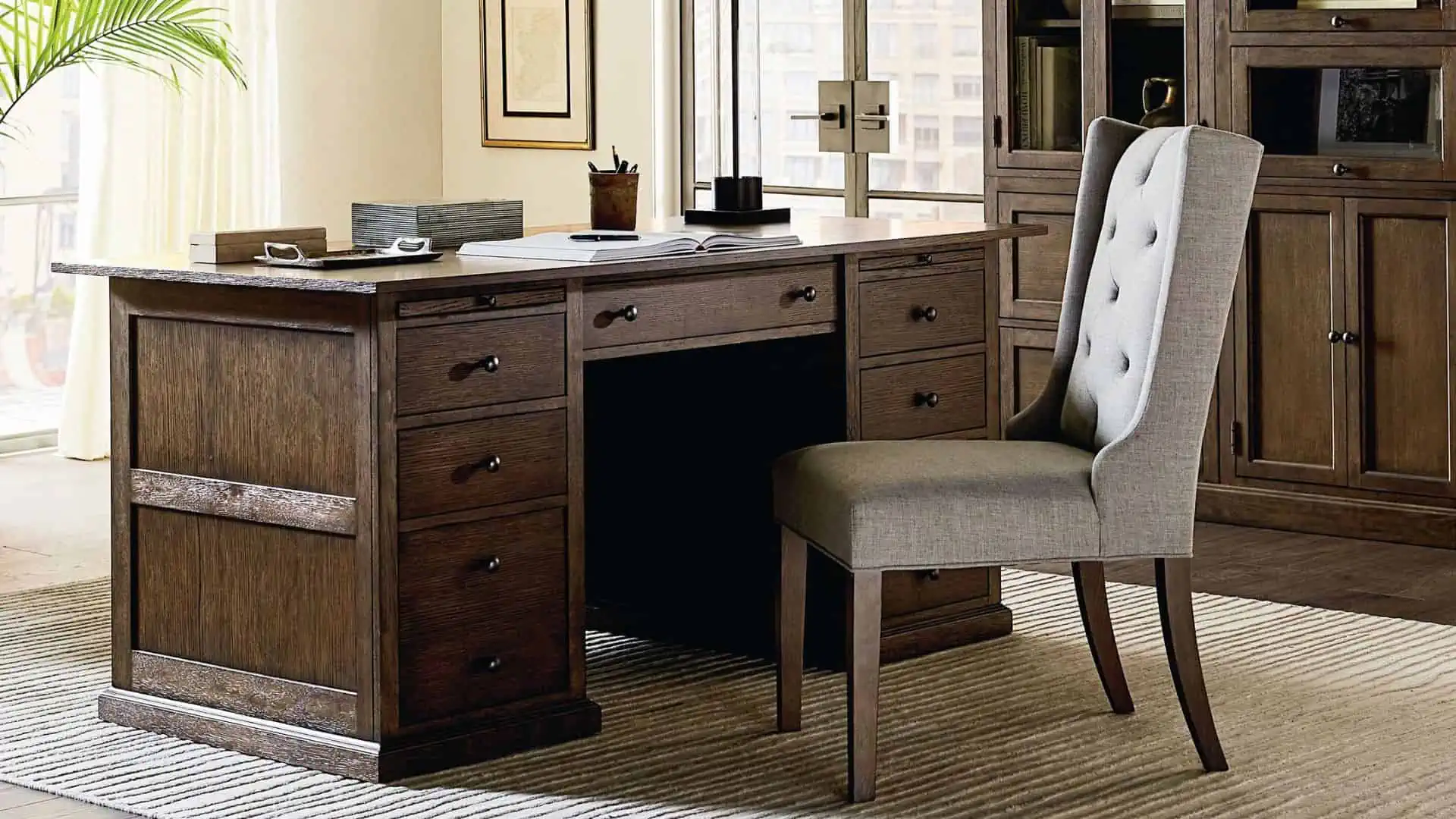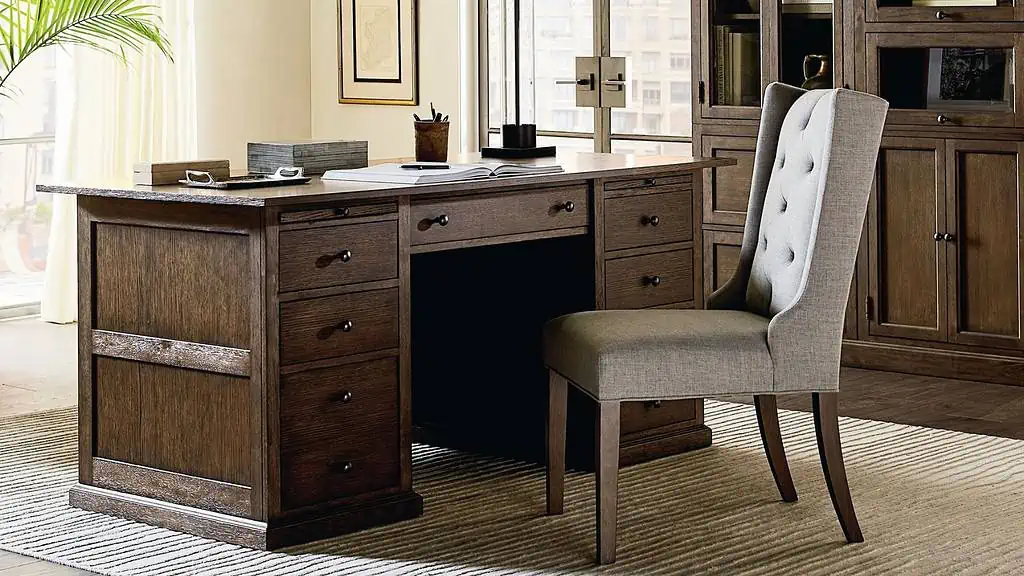 With options ranging from traditional and formal to transitional and industrial styles, Bassett offers versatility for every taste. In addition to office furniture, Bassett is an excellent brand for complementary decor items like rugs and wall decor.
X-Chair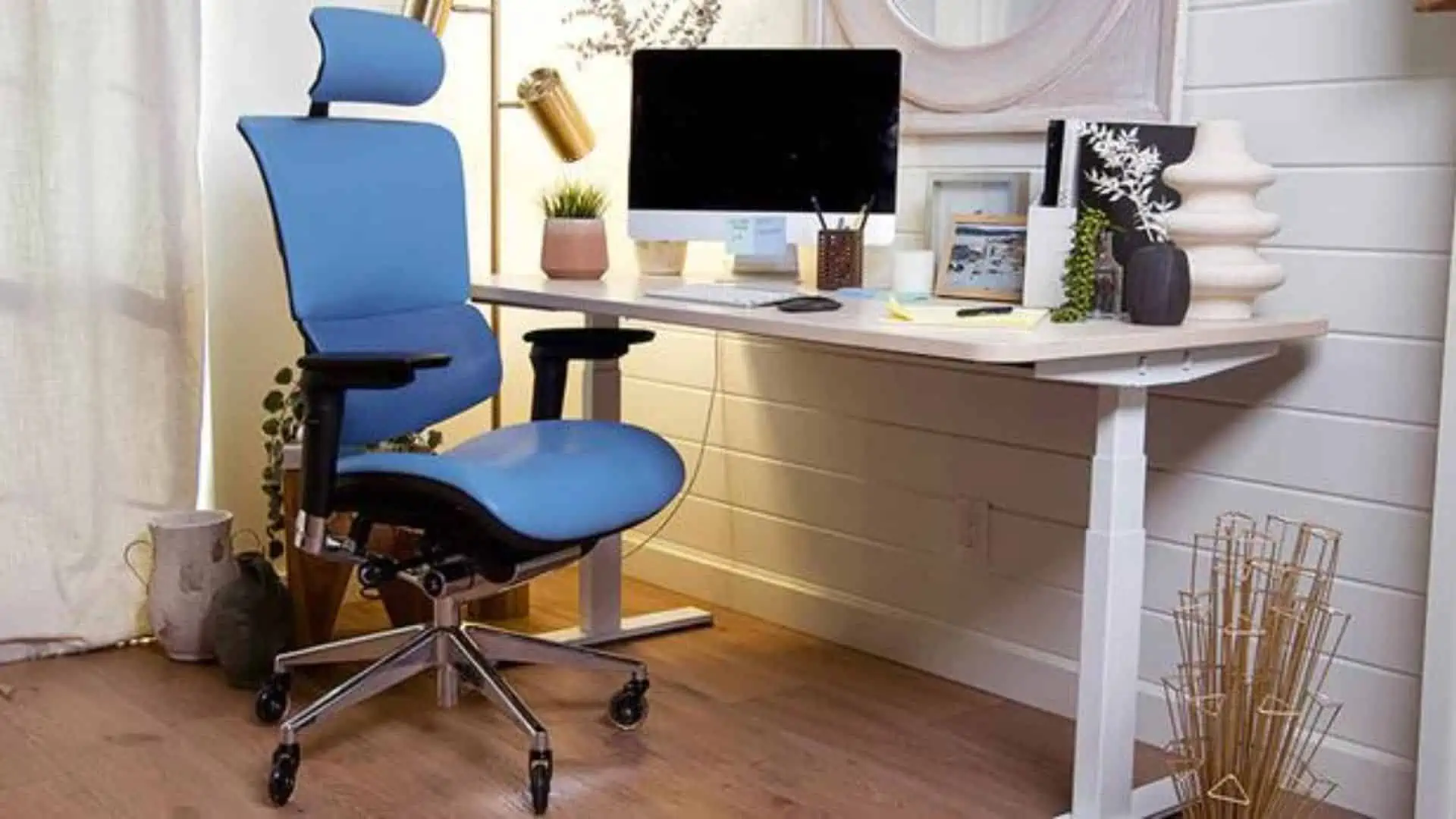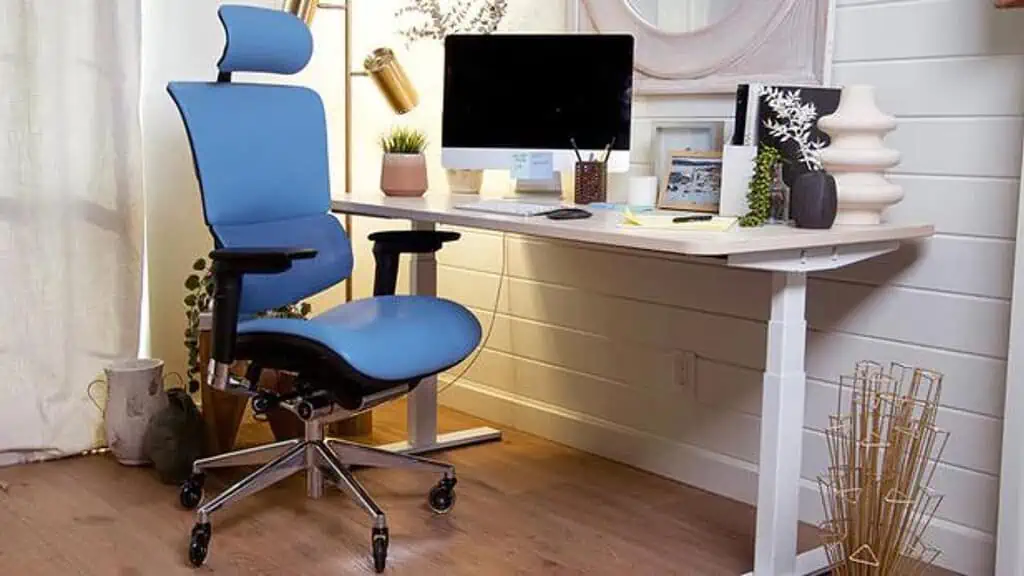 X-Chair offers premium office chairs that prioritize comfort and support. With innovative features including high-performance mesh to premium leather, to sleek frames and high-tech wheels, X-chair ensures a visually appealing addition to your home office that won't leave you sore after a long work day. 
Visit Woodchuck's Showroom Today
When you shop with Woodchuck's design consultants, designing your ideal home office is made effortless with our premium selection of office furniture in Jacksonville, FL. Visit the Woodchuck's Furniture showroom or contact us today to start creating the workspace of your dreams.