1. Room-Dividing Work Station


Room dividers offer privacy within larger spaces, allowing you to designate a small and separate home office even if you don't have a room to spare. Bookshelves, of course, provide form and function in any room, and cube-shaped shelves are especially versatile because each shelf can be converted into a drawer. With the simple addition of one or two shelves, this work station does triple duty as a desk, room divider, and bookshelf. Add fabric or acrylic cubes to any compartment for out-of-the-way storage.
2. L-Shaped Corner Desk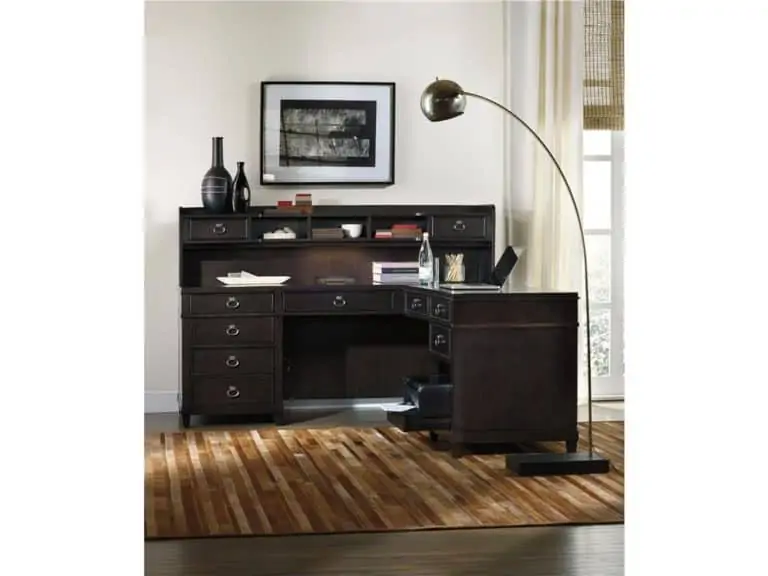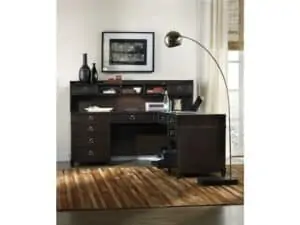 This classic desk style is getting more compact, and it's our favorite way to maximize storage space in small, cramped rooms. Many corner computer desks revolve around the computer itself, but this desk actually has enough surface area to write, organize paperwork, and work on multiple projects at the same time.
3. Wall-Mounted Command Center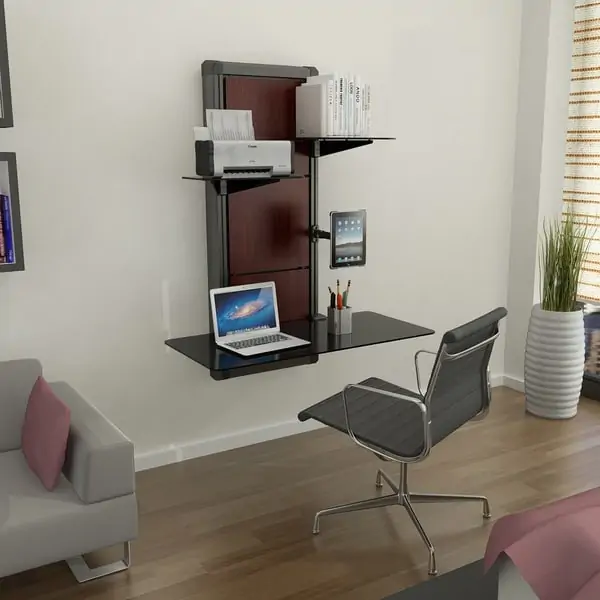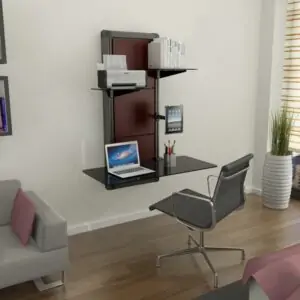 Wall-mounted desks are perfect for home offices with limited leg room, and modern options are just as versatile as any desk with legs and drawers. For example, vertical tracks and rotating brackets accommodate multiple adjustable shelves, making it possible to create endless configurations of computer equipment, mobile devices, books, and other desk essentials. Concealed storage compartments behind each panel even keep wires, plugs, and cords organized and out-of-sight.
4. Standing Desk


Sitting in one position all day is bad for your body and your brain. Your home office should recreate the perks of a well-furnished office –not the side effects of sedentary office life. The most efficient, ergonomic work stations actually encourage movement and stimulation, rather than putting everything you need at waist-height. If you're already standing up at a flexible work station, it's also easier to grab the supplies you need and move from one task to the next. Some standing desks are actually adjustable attachments that convert from sitting to standing position, and others attach to treadmills for maximum movement.
5. Hutch Desk


The hutch is still a home office classic, and small hutches are great ways to take advantage of vertical storage space in small rooms. Pullout writing surfaces double as keyboard holders, and drawers offer extra depth instead of width. Meanwhile, ornamental designs and symmetrical layouts turn your cabinets and drawers into statement pieces that fit right into your home's aesthetic. Office furniture should stand out, not stick out, and this desk accomplishes that without taking up any unnecessary space. Click here to find out what your desk says about you!
A great desk can truly complete a home office, but you'll need other high quality furniture and accessories to be a productive professional in your private space.