Redecorating your home can be challenging, especially if you don't know where to start. It can be difficult to find the latest styles from high-quality furniture brands with so many options available.
Fortunately, shopping for the latest furniture trends in the new year is made easy at Woodchuck's. We carry all the latest trends from the top furniture manufacturers to help you find your style in 2023. 
Embrace Curved Furniture
Curved furniture has been on the rise for years, but it will continue to be a prominent trend in 2023. At Woodchuck's, you'll find the best selection of curved furniture including sectionals, sofas and other pieces to compliment your home's curved entryways.
Shop from brands like Smith Brothers, Sam Moore, Bassett and A.R.T. Furniture to find a variety of curved pieces that will fit your home's new and improved style. Work with a Woodchuck's furniture design consultant to find the perfect curves for your home.
Style your curved furniture with organic elements to maintain a smooth and architectural edge within your space. Consider incorporating other circular pieces like rounded coffee or side tables to create a spherical setting for sitting, socializing and spending time with family.
Comfort is Key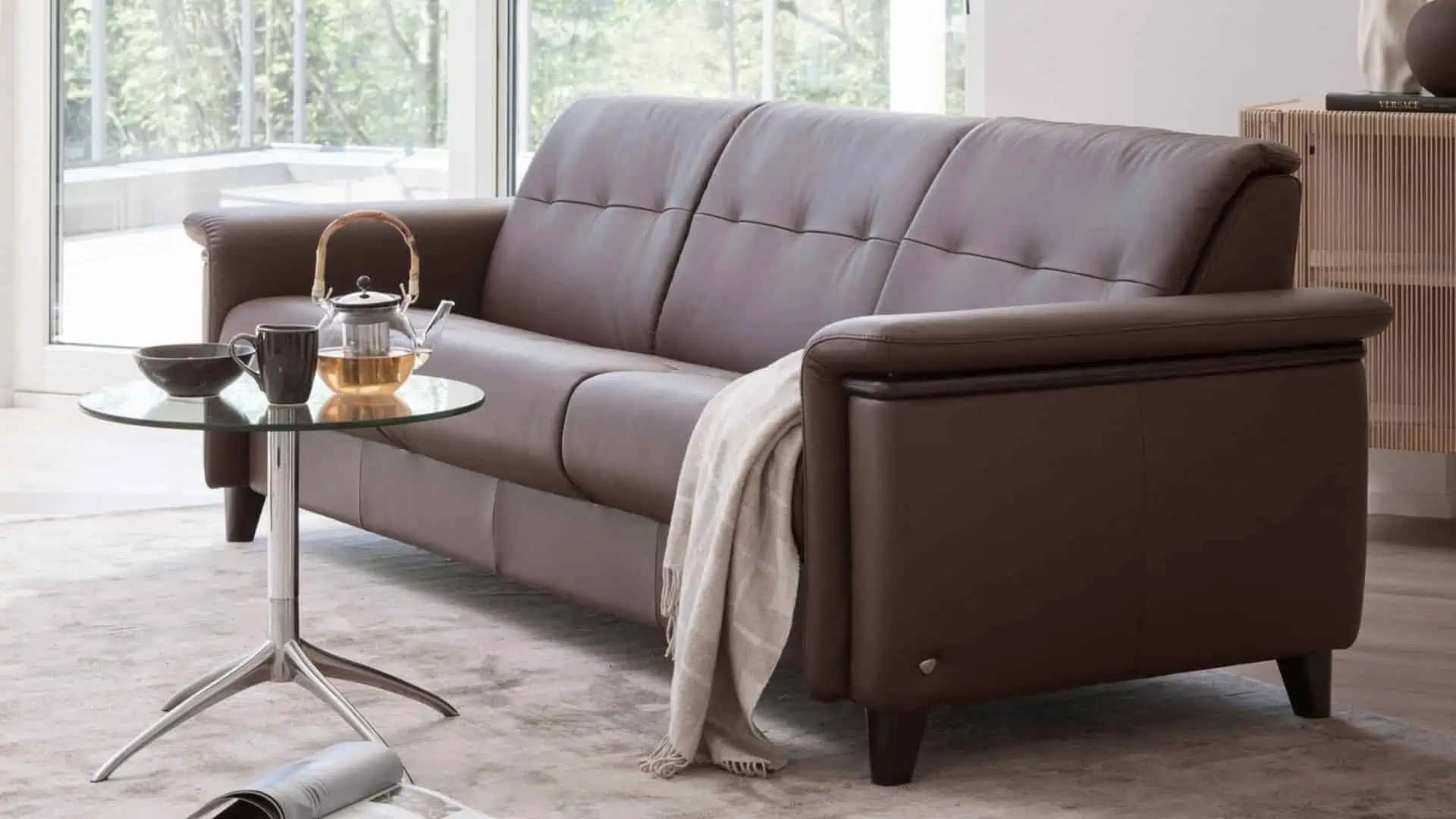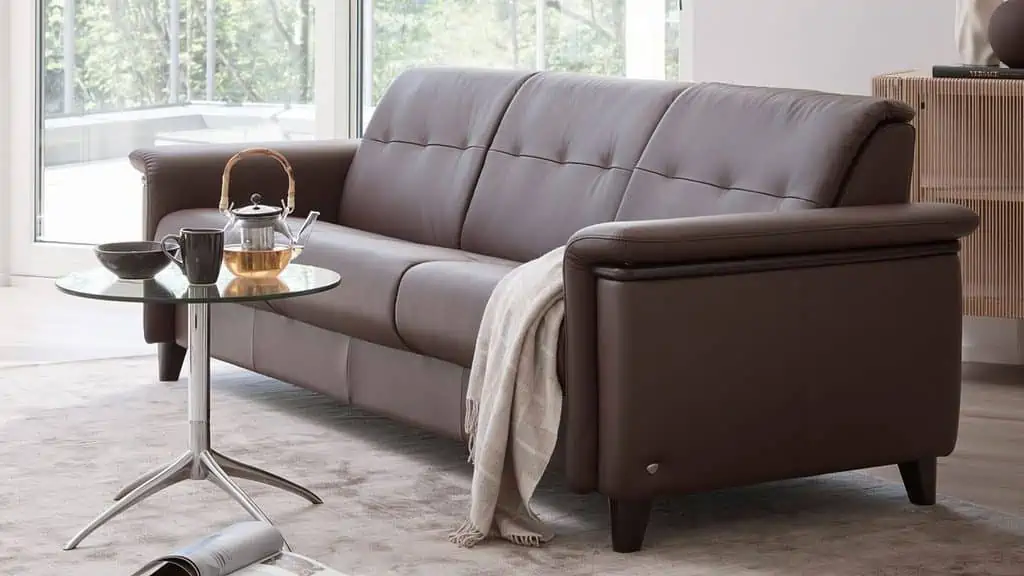 Comfort is at the forefront of many furniture design trends for the new year. Custom comfort seating from brands like Bassett, Flexsteel, and Smith Brothers is readily available at Woodchuck's no matter your style preferences.
Shop from our variety of Stressless products that are certified by the American Chiropractic Association and built with the "science of comfort" in mind. Customizing your furniture at Woodchuck's can help you create the perfect piece to keep the family comfortable.
As hybrid work schedules become the new norm, invest in plush lounging options from sofas to desk chairs. Up the coziness with accessories like soft rugs, house plants and warm elements to establish comfort in your home like never before.
Spruce Up Sustainably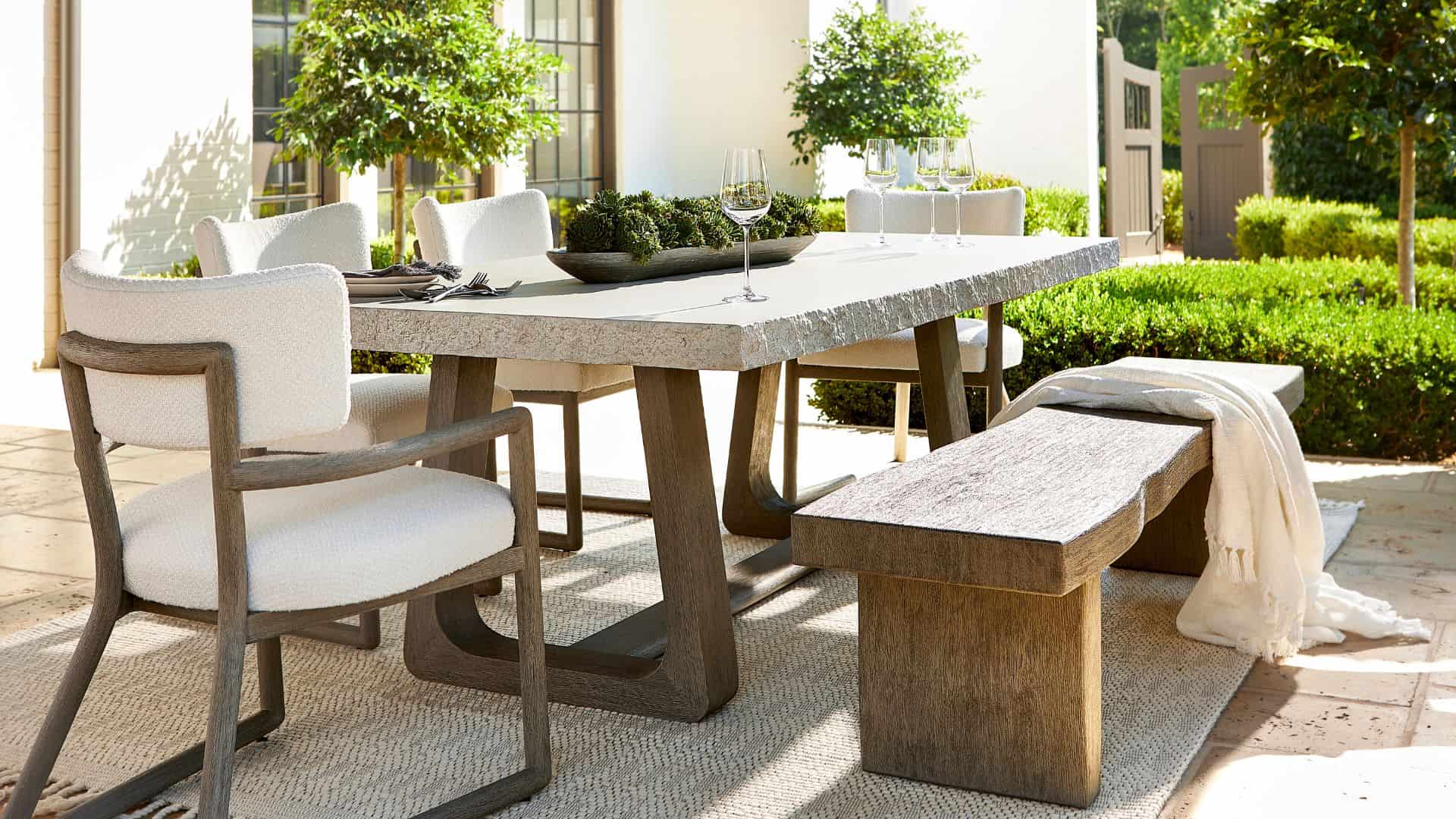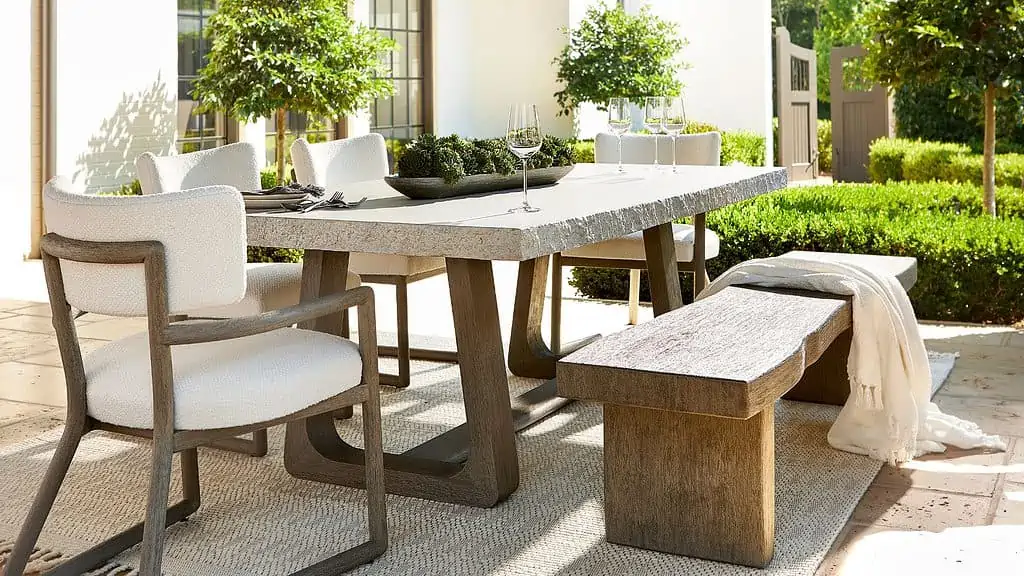 One of the biggest 2023 furniture trends is a shift toward sustainable and eco-friendly materials and production processes. Brands like Mavin and Hooker Furniture utilize sustainable production practices to create long-lasting furniture built from recycled materials.
All furniture from Woodchuck's is built to last. When you shop from our showroom, you'll find pieces with long lifetimes that can help reduce your impact on the environment. Choose from items with natural wood finishes and refined designs to stay on trend while keeping the earth in mind.
What is My Home Decor Style?
Before implementing new furniture trends in 2023, determine your personal home decor style to choose the perfect pieces for your space. If you aren't sure of your style preferences, Woodchuck's is here to help.
Our design consultants can help you find home design styles that fit the personality and taste of you and your family. Whether you prefer rustic wood finishes, coastal and sandy hues, modern farmhouse decor or timeless classics, we have a vision for your living spaces that is catered to you.
Shop the Latest Furniture Trends at Woodchuck's
Preparing your home to enter the new year doesn't have to be stressful, and you don't have to do it alone. Our experienced design consultants will provide you with a variety of new home decor trends and options based on your personal stylistic preferences. Visit Woodchuck's showroom or contact our design consultant team today to shop all new styles for 2023.