Doug and Brad make the pilgrimage to High Point, NC, where tens of thousands of furniture brands showcase their products for buyers. The first stop on arrival in High Point is the International Home Furnishings Center – 12 stories and 795,410 square feet of furniture bliss. It takes this duo 2 entire days just to go through this massive showroom and meet with top furniture brands like Bassett, Flexsteel, Hooker, Universal and others. They go through each showroom, piece by piece, exploring all of the new product releases, emerging trends and manufacturer offerings. Brand reps cringe when they see Doug coming because they know he's only bringing the highest quality and best priced items back home to Jacksonville, so they'll have to earn their money on the floor with him that day.
The Woodchucks team knows style, quality and home design, so before Doug and Brad set out on their excursion, there have been several collaborative sessions to discuss the objectives of this intense mission to achieve furniture greatness for their Jacksonville shoppers. As Doug marches in High Point like General MacArthur on the Pacific, he dominates the vendors and acquires large quantities of furniture at ridiculously low prices, leaving a trail of sales reps' tears in his wake.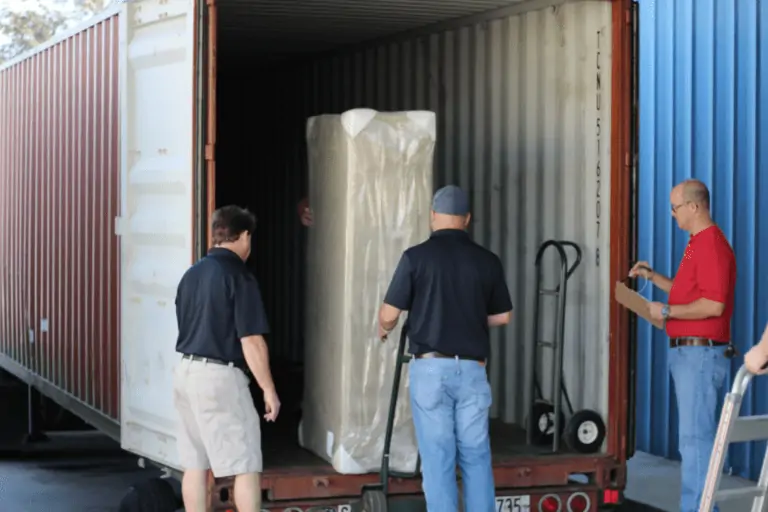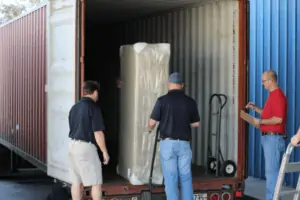 Finally each February, it's time to put up the tent…the symbol of victory for local furniture shoppers. As the sale date draws near, the truckloads from the High Point mission begin to roll in one by one. The entire team springs into action and sets up the temporary showroom floor needed to hold all the new product. This once-a-year sale is a proud moment for all, as they know they are providing some amazing furniture at prices everyone can afford.
Every once in a while as the sale draws to a close, Doug looks around and realizes maybe he got a little carried away in High Point. That's exactly what happened (again) this year. New furniture designs will be rolling into the main showroom for the Spring, so everything in the tent needs to be cleared out. Therefore, the tent sale is extended through Saturday, March 18th and Doug is standing by to start making even better deals on all of the already low priced special items. This is the time of the year to get the best furniture at the lowest price, so don't miss out!
The next mission to High Point sets off in 40 days, but you'll have to wait until next year to see what they come back with next! Until then, check out our MODA Style Guide to get design tips and create a room full of style. Click the image below to get started!