Romantic Pastels
Nothing says spring like pastels, and romantic pastels are an easy trend to incorporate into any setting. Combine soft pastel colors with bold accents to create this warm, uplifting look!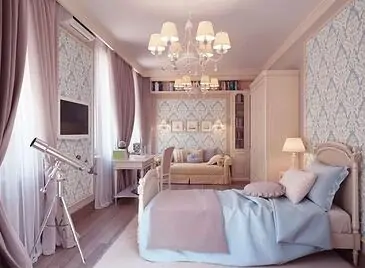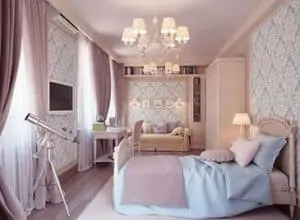 Texture
Whether it be textured ceramics, furniture, or accent pieces, incorporating texture into a room will not only add a visual appeal, but also brings with it a sense of connection and engagement. Adding the sense of touch to your design elements will create an inviting space.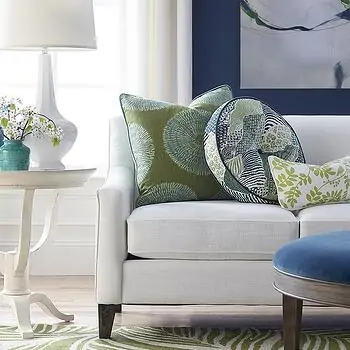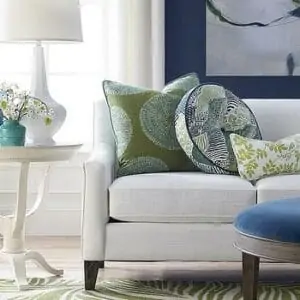 Climbing Plants
In keeping with the above tip, climbing plants are making a comeback. If you don't already have these easy-care plants in your home, you should! Climbing plants are wonderful because they add fresh energy to a room. They can be hung, draped and pruned to your liking. They are easy to maintain and last a surprisingly long time with just a little light, water and love.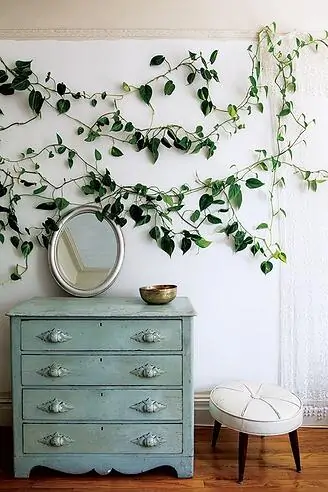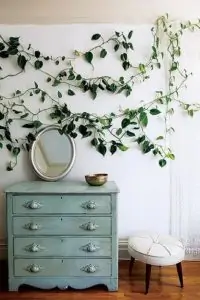 Marble Wallpaper
If you would rather use wallpaper than paint to add interest and color to a wall, try the season's latest trend with marble wallpaper. It comes in gorgeous hues and is far more reasonable than hiring a professional to create the look for you.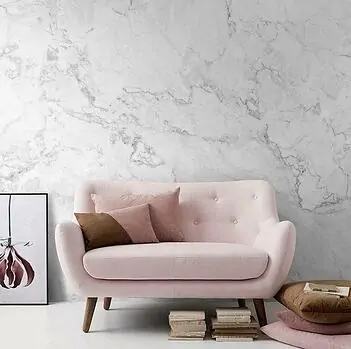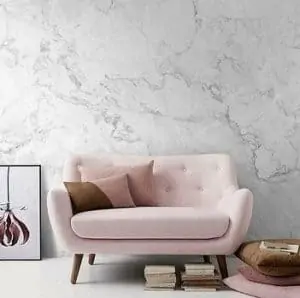 Greenery
Don't assume spring color has to be all about pastels. Pantone's 2017 Color of the Year, Greenery, is sure to make any room in your house come alive! According to Pantone, "Greenery is a fresh and zesty yellow-green shade that evokes the first days of spring when nature's greens revive, restore and renew. Incorporating Greenery with throw pillows, paint, rugs, or any small details will give the effect of nature to a room.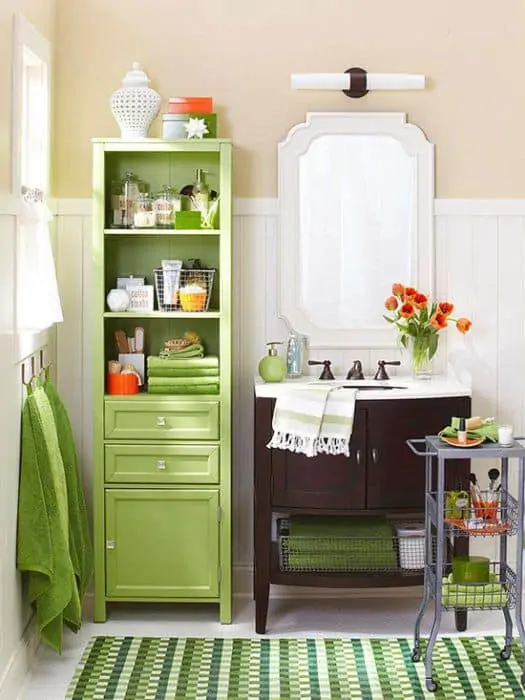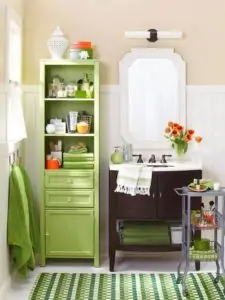 If you are in the market for some new home accents, head over to Woodchuck's Furniture to see what's new for spring. Download the MODA Style Guide to get fresh ideas on design, color, and style, regardless of taste! Click the image to get your copy, and shop smart this spring.