Even if you don't call the beach home, you can't go wrong with the tranquil vibes and natural elements of a coastal living style. No matter where you live, Woodchuck's design consultants are here to help bring the beach right to your home. Discover all the must-have coastal pieces our showroom has to offer to take your living space to the next level.
What is Coastal Furniture Style?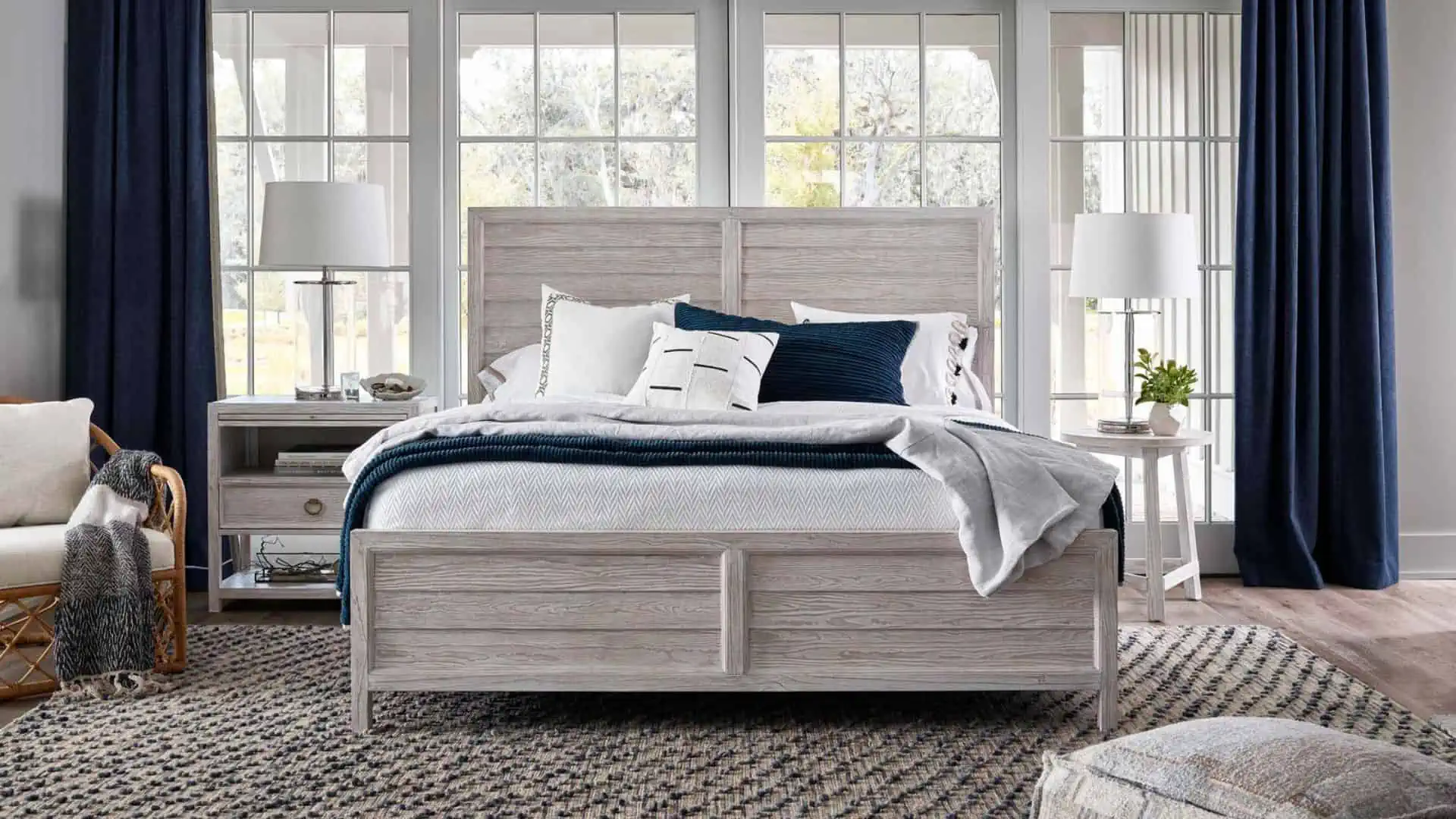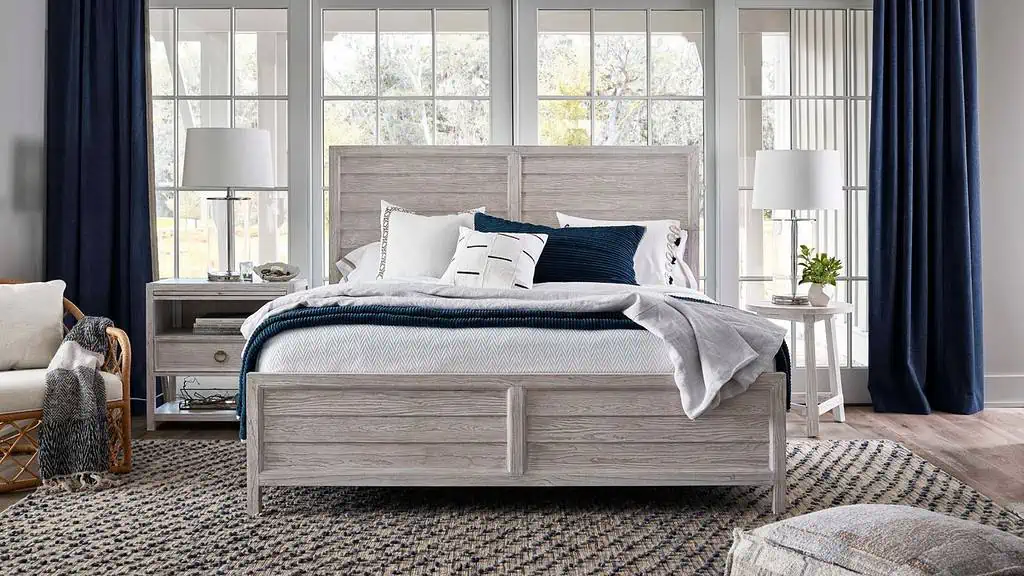 The coastal furniture style is a design aesthetic inspired by the beach, aiming to create a serene, relaxing and natural ambiance within your home. Inspired by the beauty and calmness of coastal living, this style brings the coastal essence straight to your doorstep.
Coastal furniture typically incorporates materials like wicker, linen, and natural woods, avoiding synthetic materials that can disrupt the organic atmosphere. To achieve this style in your space, consult a Woodchuck's design consultant who can help bring the beach to you through their complimentary design services.
Woodchuck's Coastal Home Furniture Brands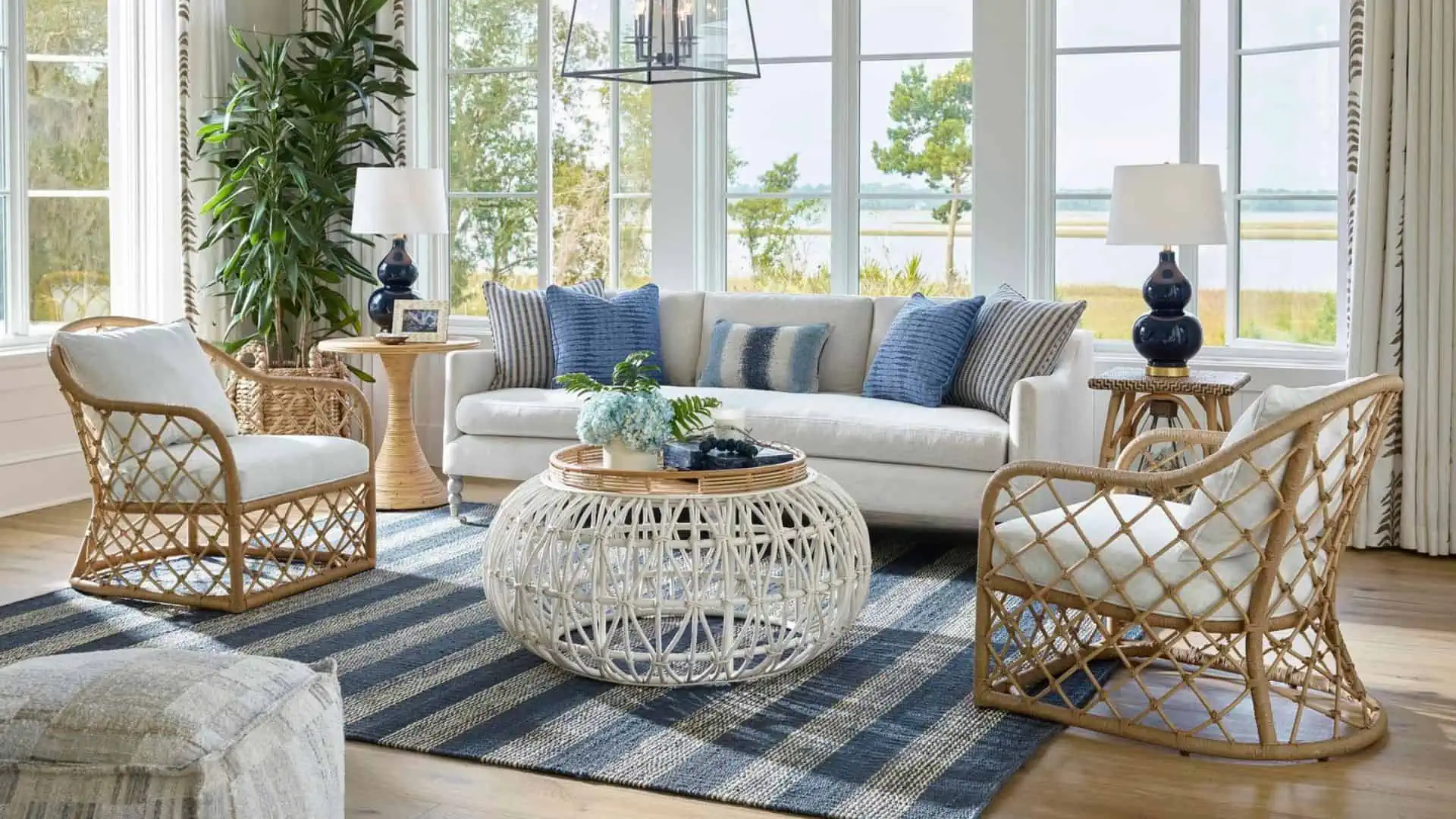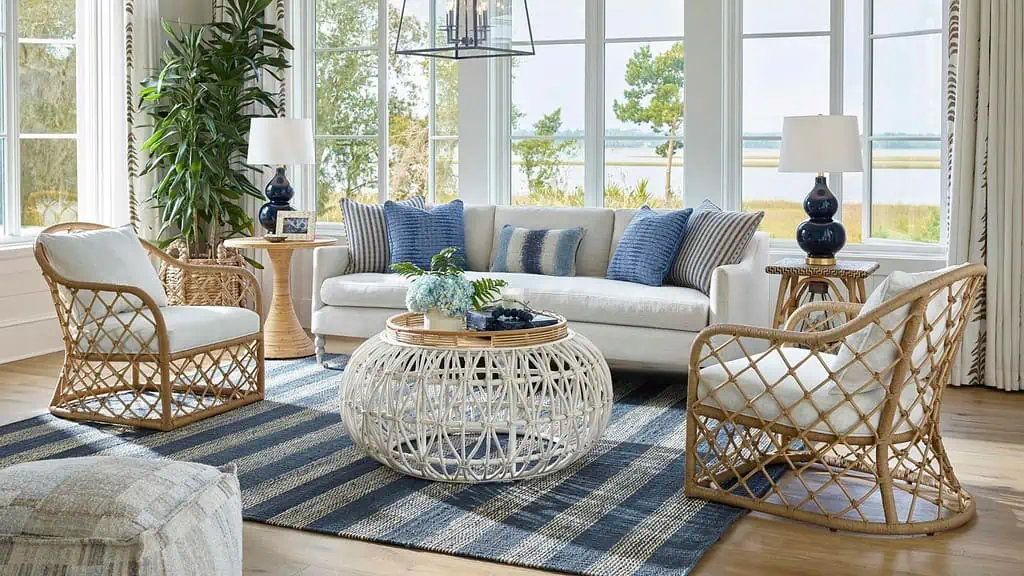 When it comes to finding coastal furniture pieces that capture the essence of beach living, Woodchuck's Furniture offers a variety of brands with the perfect options. Some of our most notable brands to explore include Bassett, Universal Furniture, and Classic Home. 
These brands have mastered the coastal aesthetic and carefully infuse it into their designs, allowing you to create a nautical retreat in your own home. Visit the Woodchuck's showroom today to browse countless pieces from these trusted brands to achieve the perfect coastal look within your home.
Woodchuck's Top-Rated Nautical Furniture Pieces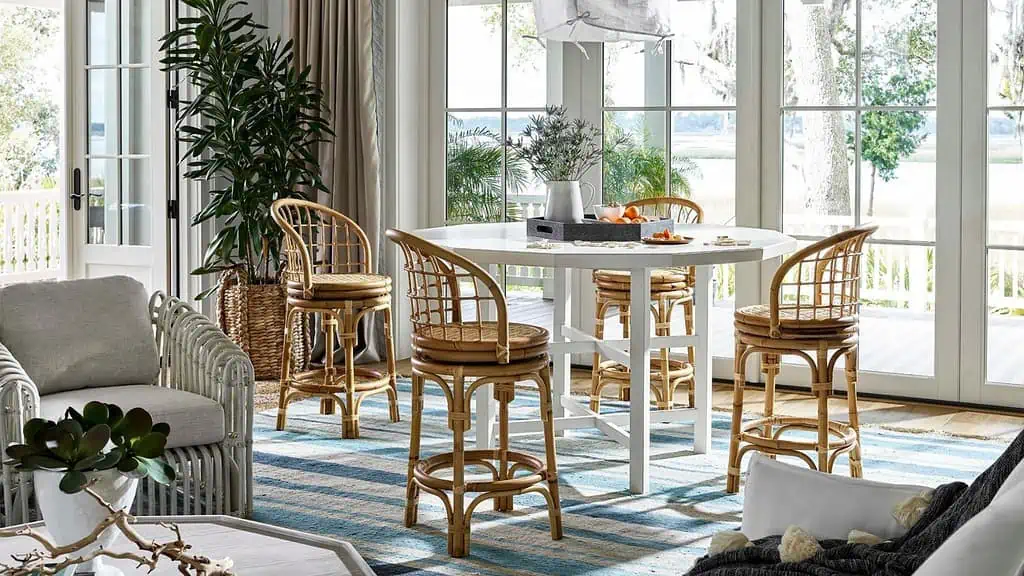 If you're looking for the perfect nautical staples to add to your space, Woodchuck's Furniture has a range of options to suit your style. Consider adding the following pieces to create a coastal ambiance in your home:
Blue and White Striped Sofas
Along with white linen sofas, these seating options instantly create a nautical vibe with their classic coastal color palette. The combination of blue and white creates a fresh and breezy feel reminiscent of the ocean.
Wicker Coffee Tables
Wicker is essential for creating your ideal coastal home design as the material adds texture and warmth to any space. A wicker coffee table can become a focal point in your living room or outdoor patio, bringing an organic touch to your coastal-inspired decor.
Rattan Bistro Chairs
Consider rattan bistro chairs to complete your charming coastal dining area or even a cozy nook. Their light and airy design adds a touch of coastal elegance to your space while providing comfortable seating.
Decorate Your Space For Summer 2023 With Woodchuck's
If you're ready to infuse your home with the peaceful style of coastal living, Woodchuck's Furniture store of Jacksonville, FL is the destination for you. Visit the Woodchuck's showroom today to browse our wide selection of coastal furniture pieces and get started redesigning your space with the help of our skilled design consultants.