Summer is just around the corner, and it's time to start preparing your outdoor space. Luckily, Woodchuck's has the perfect selection for designing your dream summer patio. Whether you're looking for cozy patio furniture or an elegant outdoor dining set, our showroom offers a wide range of styles and brands to help you create the perfect outdoor oasis.
2023's Outdoor Furniture Trends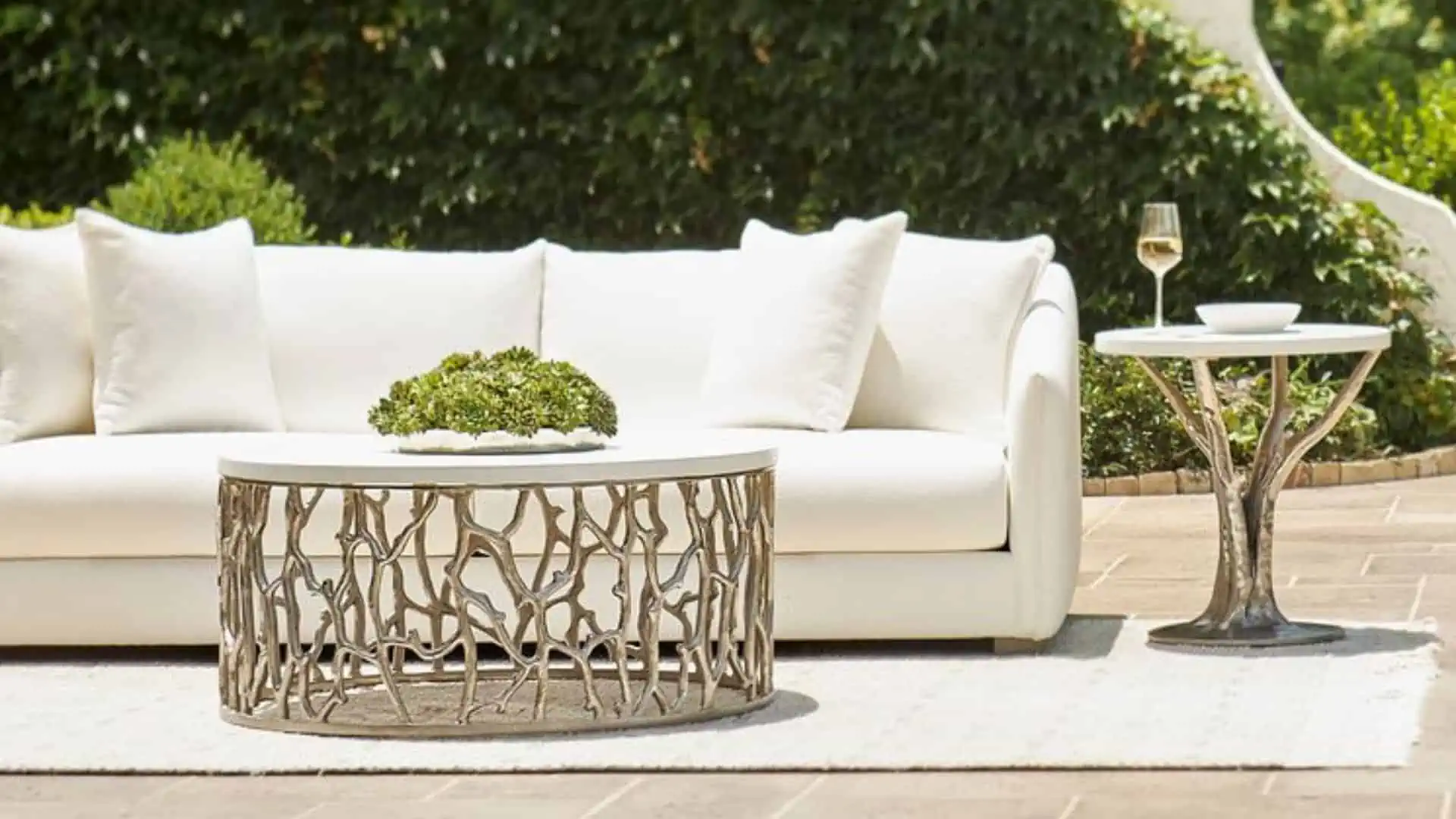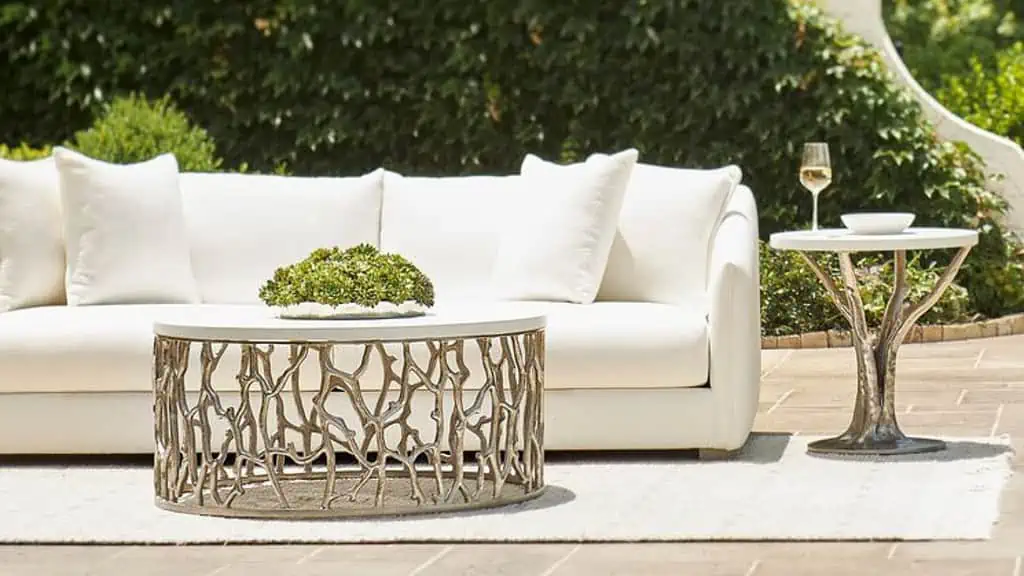 To pull some initial design inspiration for your patio, check out some of the latest outdoor furniture trends. Start by looking for furniture built with quality materials that can withstand the elements. Don't be afraid to mix materials and collections to create a unique look that suits your style. 
Bold and bright colors, curved designs, and comfortable pieces are also in style for 2023. Think outside of the box by adding pops of color with accent pillows or an outdoor rug. Colorful furniture and accessories are the perfect way to make your patio space feel more inviting and unique.
Consider adding a curved-back sofa or circular hanging chair to prioritize comfort and make your outdoor space feel classy and elegant. Check out our collection of outdoor furniture at Woodchuck's to see which trends can be incorporated into your outdoor space.
Summer Patio Styles From Our Favorite Brands
Woodchuck's carries a variety of brands that offer patio furniture and accessories designed to suit any style. Visit our outdoor furniture store today to find all the pieces you need to complete your ideal summer space.
Bassett Furniture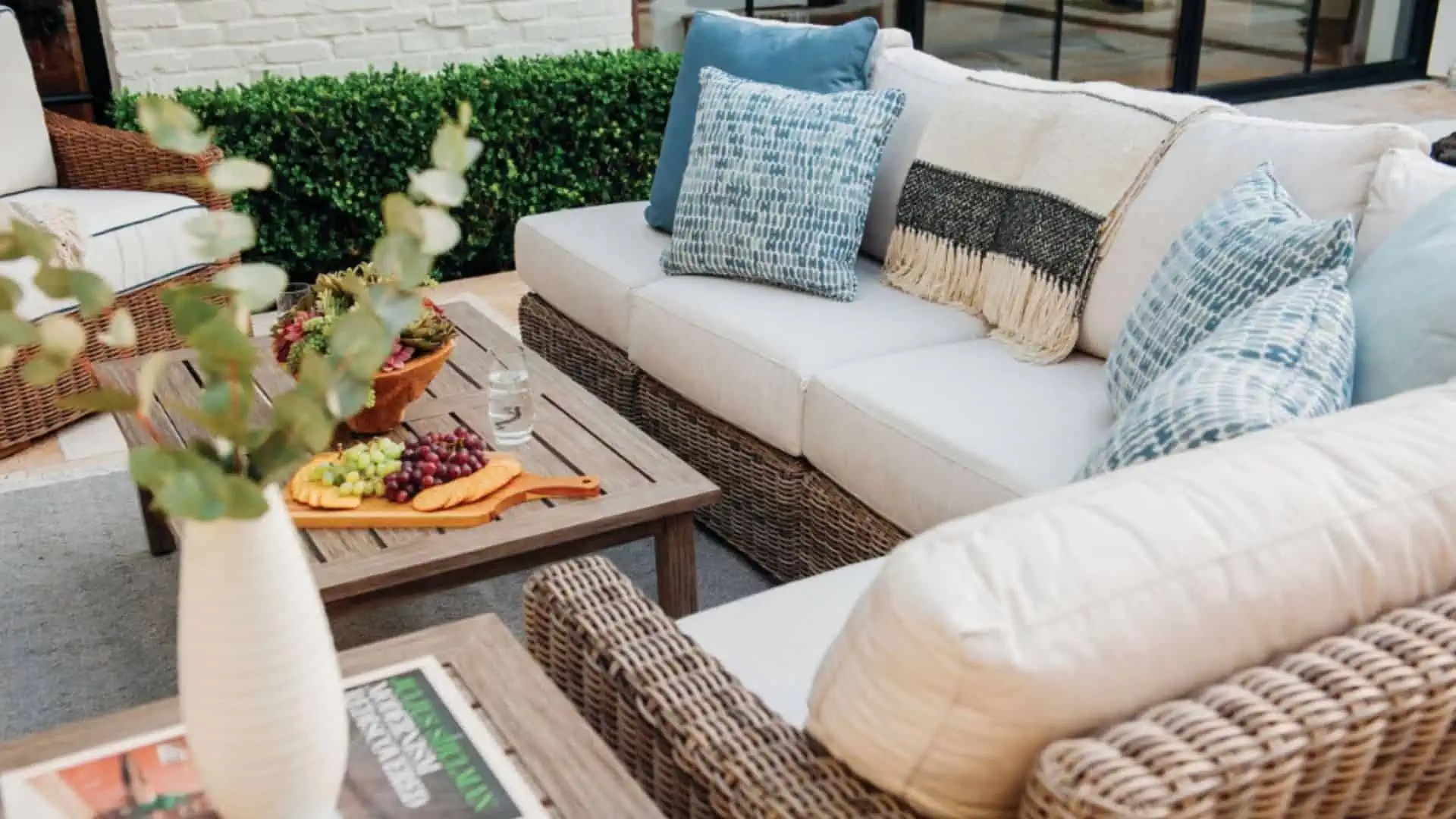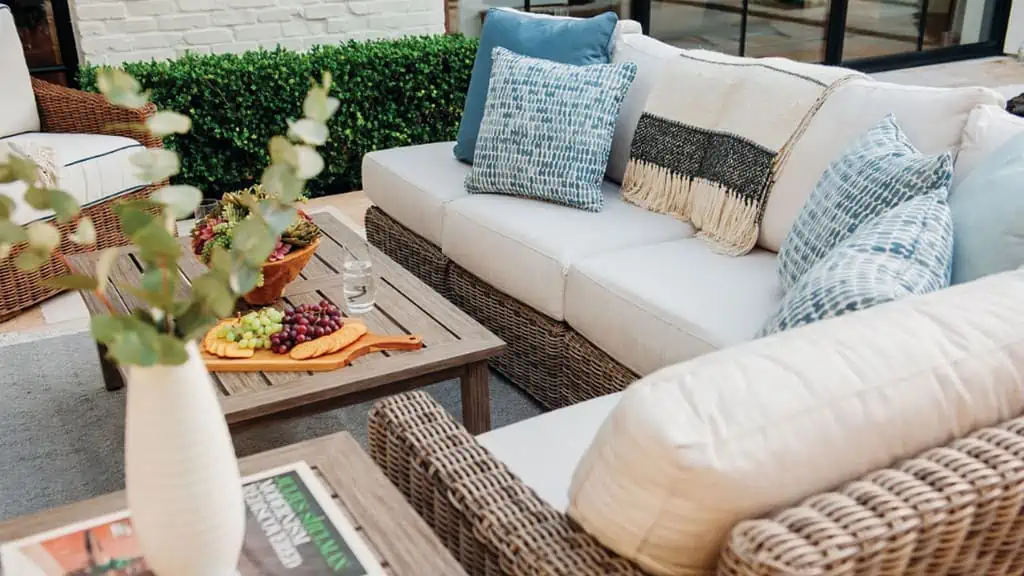 Basset Furniture is known for offering a range of stylish and functional outdoor furniture pieces that are perfect for summer relaxation and entertainment. Browse their traditional and modern collections that can transform your patio into an elegant space. 
Basset's Beckham collection features fully upholstered lounge seating options designed with both indoor comfort and outdoor durability. Browse the collection at Woodchuck's showroom to find the perfect traditional pieces built to withstand the Florida elements this summer.
Known for its spa-like comfort and look, the Huntington collection features high-performance resin wicker pieces designed to create a natural and versatile patio space. Shop weather-resistant, hand-woven upholstery and cushions that are sure to hold up against summer showers and elevate your outdoor living experience.
Universal Furniture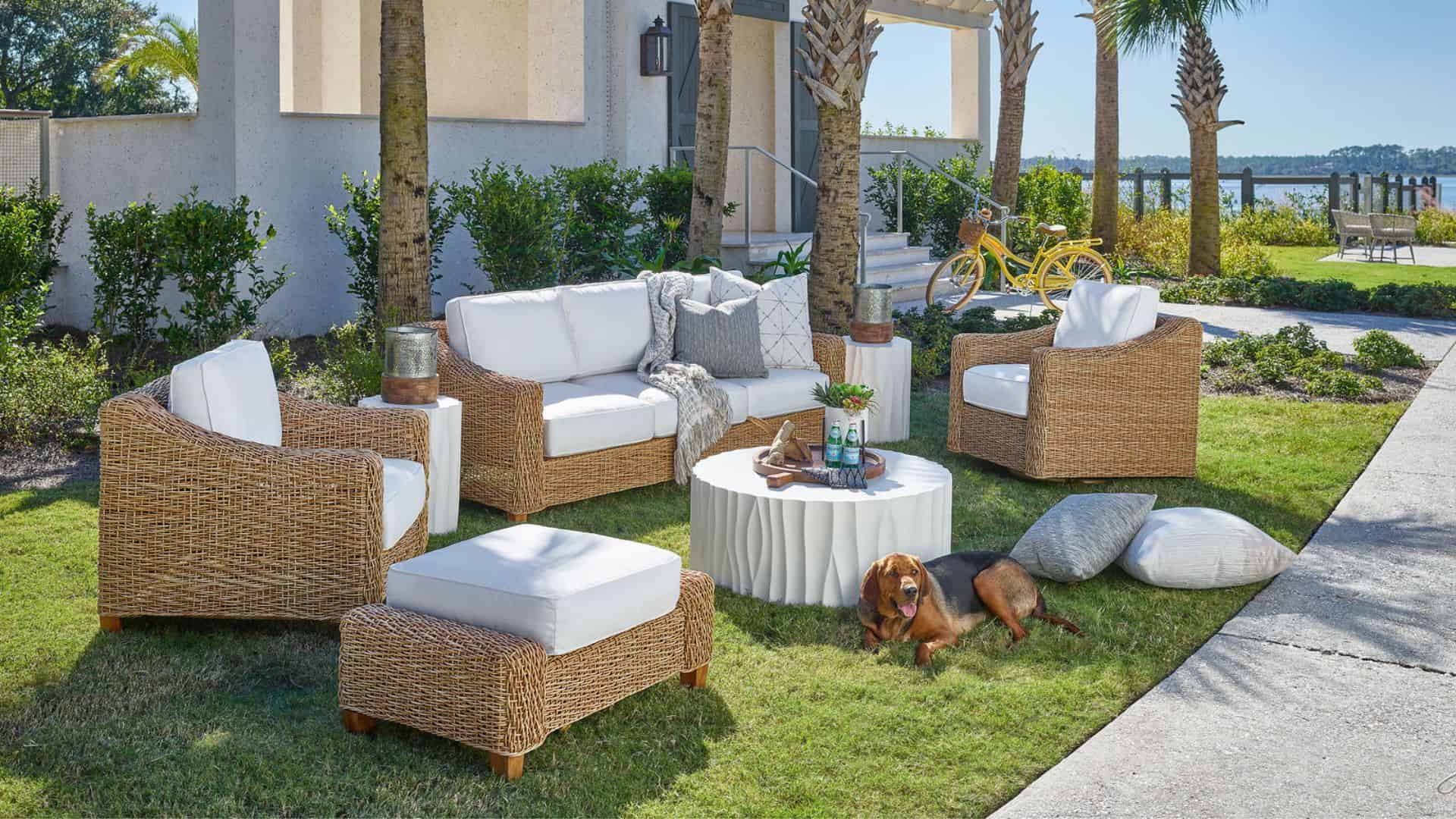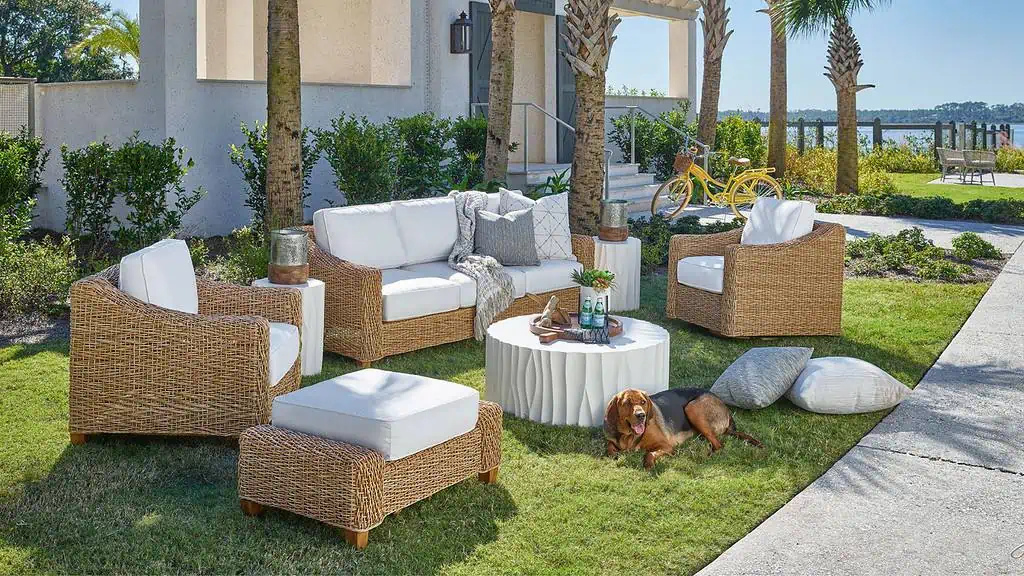 Universal Furniture offers a wide range of beachy outdoor pieces perfect for adding a touch of coastal charm to any patio space. Featuring natural wood finishes and light wash upholstery, this brand brings the Florida beaches to your backyard. 
Browse rattan patio furniture pieces like the Coastal Living Oasis Round Dining Table, which features a weathered finish and a driftwood-inspired design, and the Escape Outdoor Dining Chair, which offers a comfortable seating option with a woven wicker back and an all-weather cushion.
Complete the look with the Coastal Living Oasis Outdoor Sofa or the Coastal Living Oasis Outdoor Lounge Chair, both of which feature a distressed white finish and comfortable cushions to create a cozy seating area.
Accessorize with beach-themed decor like sea glass vases, lanterns, and throw pillows with coral or seashell patterns to tie your look together and create the ultimate coastal oasis your family will enjoy all summer long.
Bernhardt Furniture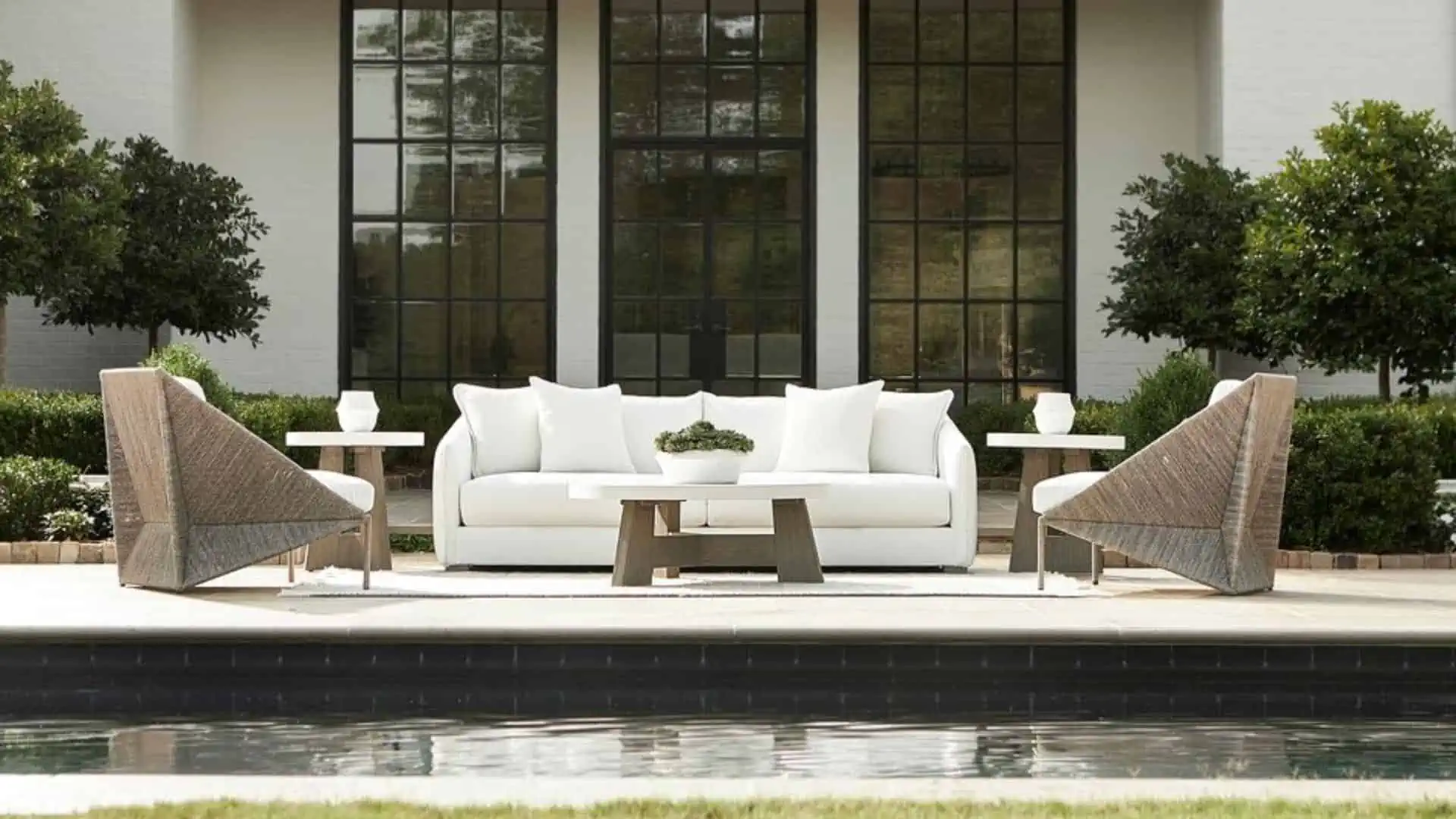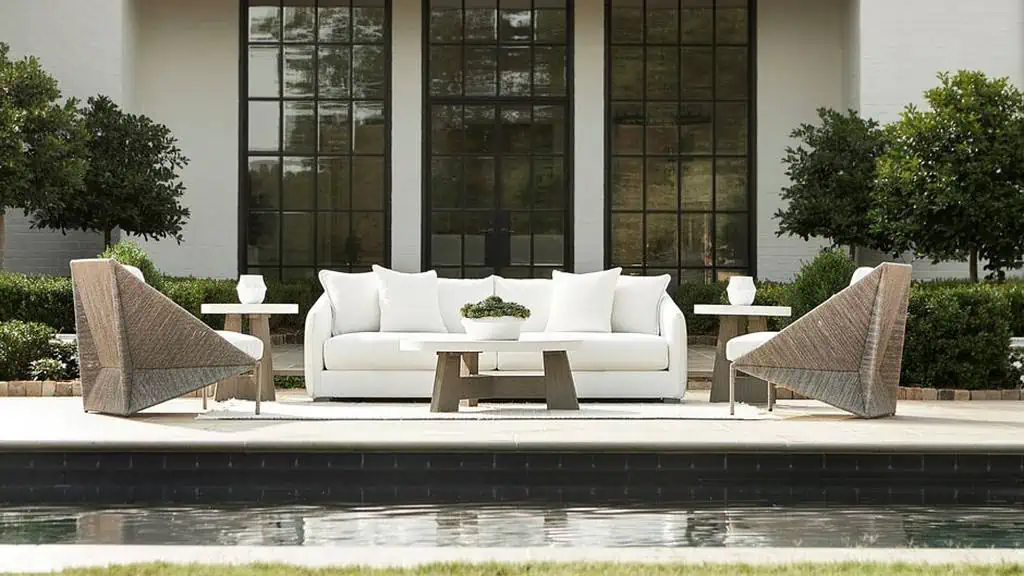 Bernhardt Furniture is the perfect brand for luxury furniture enthusiasts looking for sophisticated and elegant outdoor furniture pieces. Their summer patio furniture styles feature sleek lines, modern designs, and quality materials to withstand the summer elements. 
The Clarendon Outdoor Sectional Sofa features a sleek metal frame and plush cushions covered in performance fabrics that resist fading, mildew, and moisture. Consider the Jet Set Outdoor Dining Table a unique geometric design and luxurious marble top that adds a touch of glamour to any outdoor dining experience.
For a more classic look, consider the Savoye Outdoor Lounge Chair and Ottoman patio furniture set, featuring woven wicker and plush cushions. Whether you're looking to dine with friends and family or lounge by the pool, Bernhardt Furniture pieces guarantee both beauty and durability.
Tips for Accessorizing Your Patio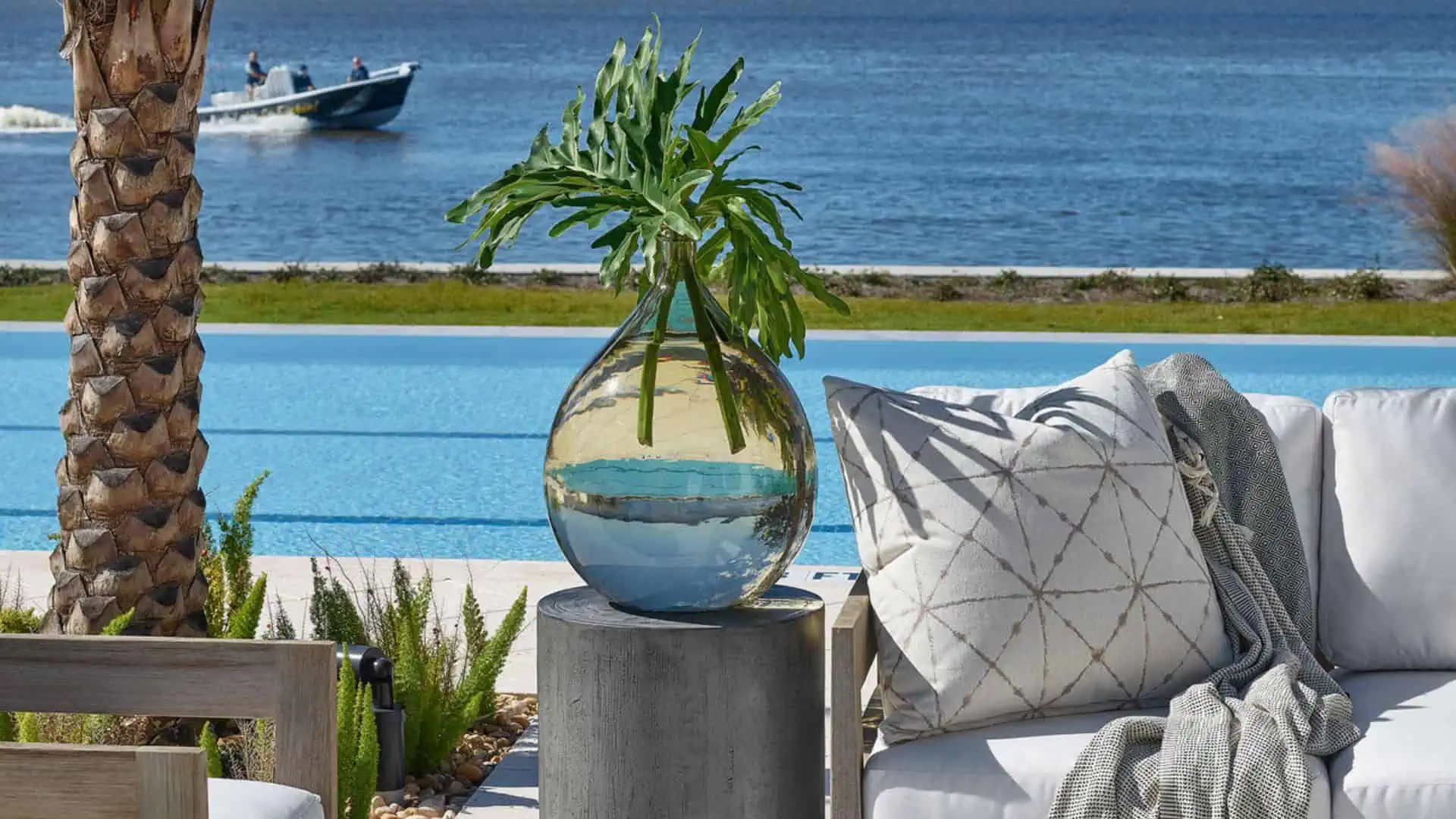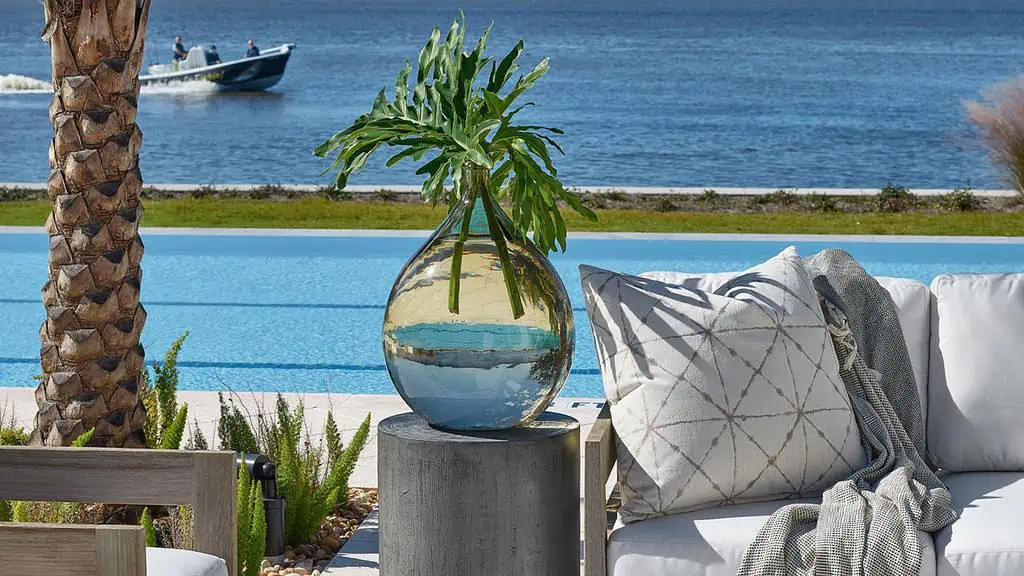 Accessorizing your patio is a great way to add style and cohesiveness to your outdoor living space. Work with a Woodchuck's design consultant to find the perfect accessories to complete your summer patio. 
Incorporate useful items such as a fireplace table from Basset Furniture or a storage ottoman that doubles as seating to make your patio more functional and versatile.
Adding pops of color with an umbrella, rug, or accent piece can also help tie your space together. Consider adding outdoor lighting such as string lights or lanterns to create a cozy and inviting atmosphere.
Shop Patio Decorations at Woodchuck's
At Woodchuck's, we're here to help bring your dream summer patio space to life. Visit our showroom or contact us today to shop from our collection of summer patio furniture and work with our experienced design consultants to stay on top of the latest trends.