Woodchuck's Furniture is closing out the year by welcoming the latest and greatest furniture design and trends into our showroom. While 2021 was filled with new home office trends and sustainable materials, 2022 invites new creative solutions for your living room, dining room, and bedroom spaces. Woodchuck's Furniture will be carrying all of the best furniture trends for 2022 that include brands like Bassett, Smith, Flexsteel, and more. Learn all about 2022 furniture trends and how you can incorporate them into your home.
Living Room Furniture Trends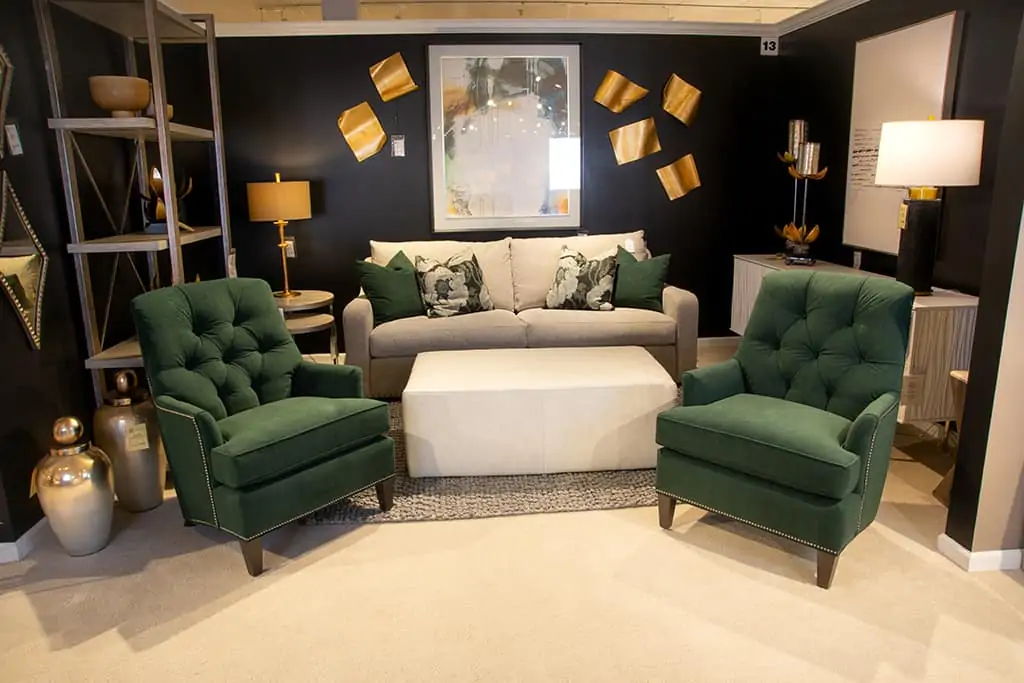 There's a new, widespread appreciation for custom furniture after the last two years of spending more time at home. People wish to furnish their homes with unique pieces that set their space apart from the rest. Create a warm and welcoming living room with our custom furniture options, starting with a sofa that suits your style.
Craft your very own Bassett, Smith, and Flexsteel sofa choosing your very own unique fabric, legs, back, cushions, and more. Looking to stand out from your neighbors? Incorporate these living room furniture trends for 2022.
Minimalism will remain a popular style for sofas in 2022. Popular colors this year include neutrals like gray, beige, and white but a few bold colors like mustard yellow, emerald green, and purple also make the list. Leather furniture trends may also suit your style, and provide the accent or pop that your living room needs.
Interior designers are expecting a surge in sofas with soft, rounded edges like what is seen with the Stressless Oslo or Manhattan. Stressless furniture at Woodchuck's is certified by the American Chiropractic Association to keep you comfortable. Softer lines will keep your home cozy.
Overall, comfort and functionality are two of the biggest living room trends in 2022. Woodchuck's carries a variety of sofas, loveseats, sectionals, and more that are both comfortable and stylish.
Dining Room Furniture Trends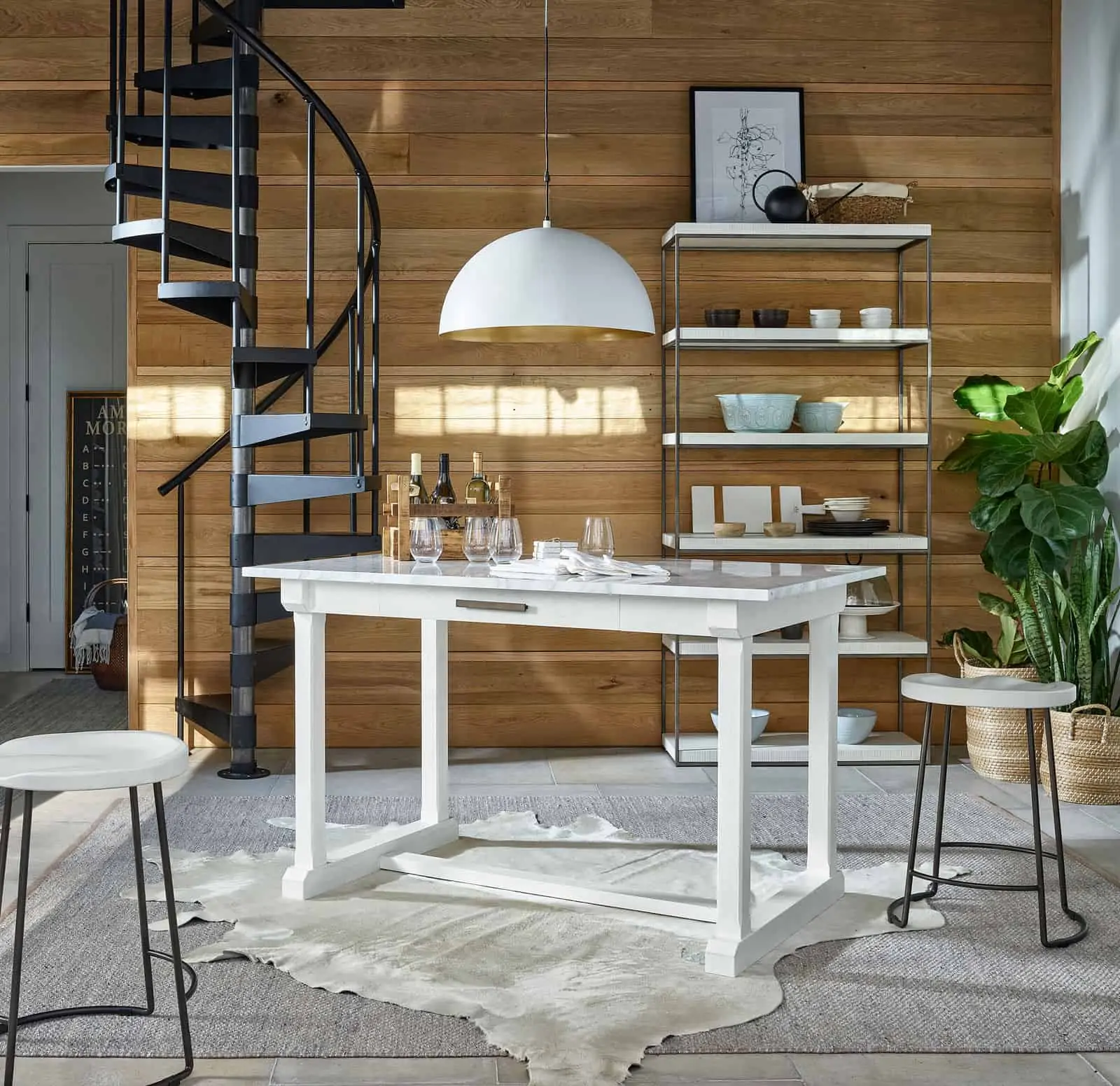 You don't need to reinvent your entire dining room in order to freshen up your space for 2022. New upholstery for your dining room chairs may be enough to do the trick. Wooduck's offers expert custom furniture services to create the perfect dining room set.
A few pieces, though, are right on trend for 2022 dining room furniture picks. We recommend small touches like accent tables or lighting that can go a long way.
Counter tables like the Elena dining room counter table from Universal Furniture feature a farmhouse base with a luxurious stone top for a modern twist on an old favorite. Otherwise, you may choose to update your light fixtures to match your style for 2022. Maybe you choose a neutral color shade or a rounded glass design.
Bedroom Furniture Trends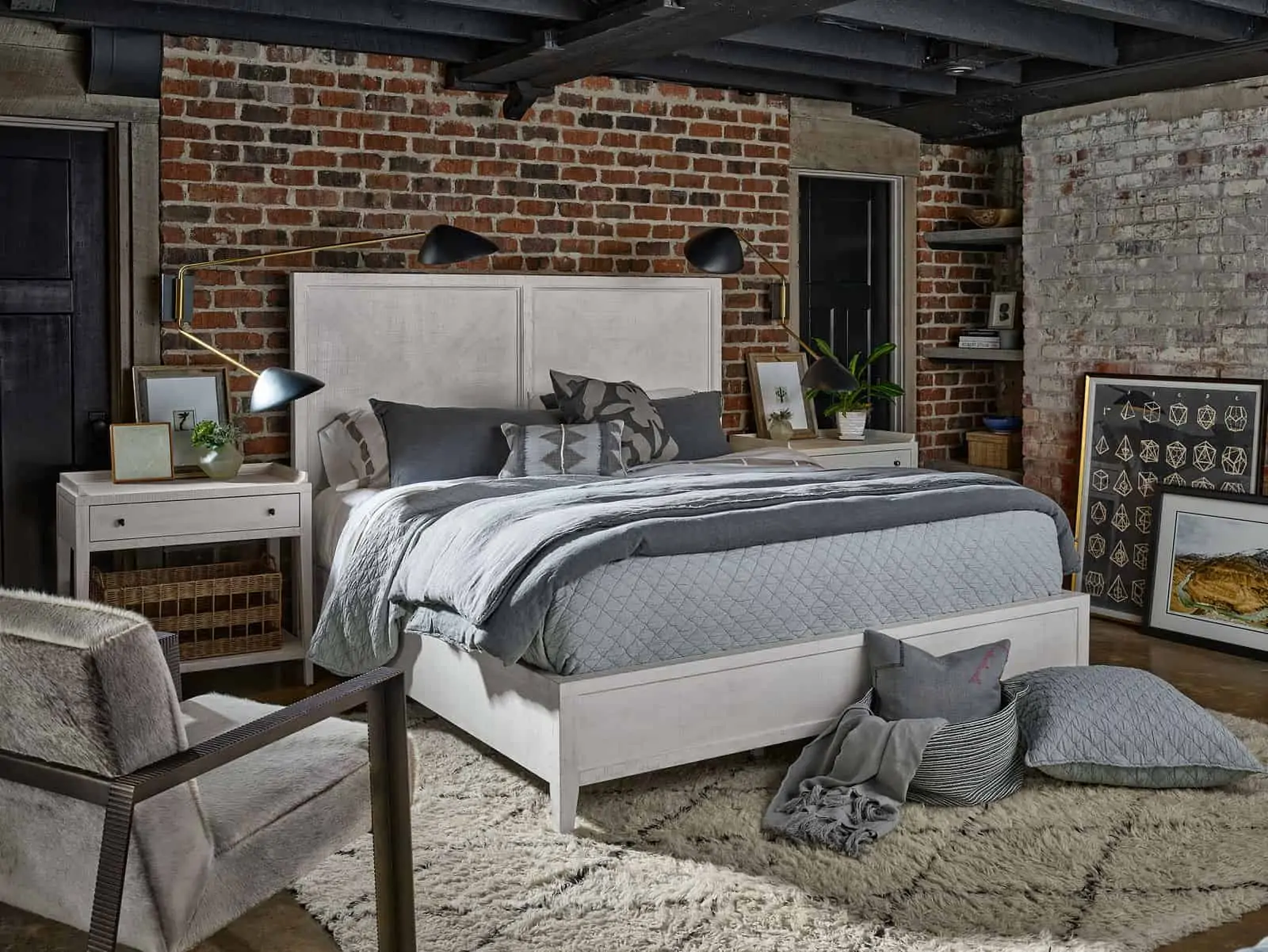 2022 will boast about quality furniture. At Woodchuck's, we encourage you to start your new year by splurging on a new, high-quality bedroom set. Woodchuck's carries a variety of bedroom sets ranging from modern farmhouse style to American-made rustic sets crafted from solid maple and birch.
Before you commit, consider which pieces would have the biggest impact on the overall look and comfort of your bedroom. For example, you may splurge on a new mattress or frame that will improve your quality of sleep or you could choose a lamp or nightstand that offers more storage space or room for decor.
As for style, bedroom furniture trends in 2022 feature rustic details and accents. Accessorize your bedroom with wooden pieces paired with neutral fabrics that make you feel warm and welcomed.
At Woodchuck's Furniture, we offer furniture to last a lifetime. Whether you are designing an entirely new space for the new year or looking to make minor adjustments, our expert interior designers are here to help. We'll keep you up to date on the latest furniture trends of 2022 when you join our VIP list for design blogs, special events, discounts, and more.
Visit our furniture store in Jacksonville, FL to find the perfect pieces for your place.