Are you inspired by the latest transformative furniture trends and want to redesign your living room?
At Woodchuck's Furniture, we believe everyone deserves their dream living room. But we understand that it may be hard to unify your wants and needs into one space. That's where we come in.
As interior decorators, it is our job to lead you through the do's and don'ts of furniture trends when it comes to devising your living room design. We have the professional expertise to make your vision a reality.
If you want to redesign your living room, but you just aren't sure where to start, read this guide and come into our furniture showroom in Jacksonville, FL, to work with one of our interior decorating professionals.
Begin with context, not textiles
Don't get distracted by colorful textures and loud prints. Before you make any major living room decor decisions, think about your lifestyle and plan for real life. Consider family, pets, and guests and allow them to influence your furniture selections.
Building a living room that not only looks good but also suits your lifestyle can be a challenge. However, that's what we're here for. Expert interior decorators will help you develop a layout and furniture plan that complements your needs and brings your design dreams to life.
Not only will we help you consider the items to choose, but also the fabrics and materials that will work and how to arrange the furniture in your space. We will guide you to select all of the high-quality furniture that fits your desired theme. Consider what style you are striving for: is it modern farmhouse, coastal, traditional, minimalist, or something else? You decide.
Make a statement with the right pieces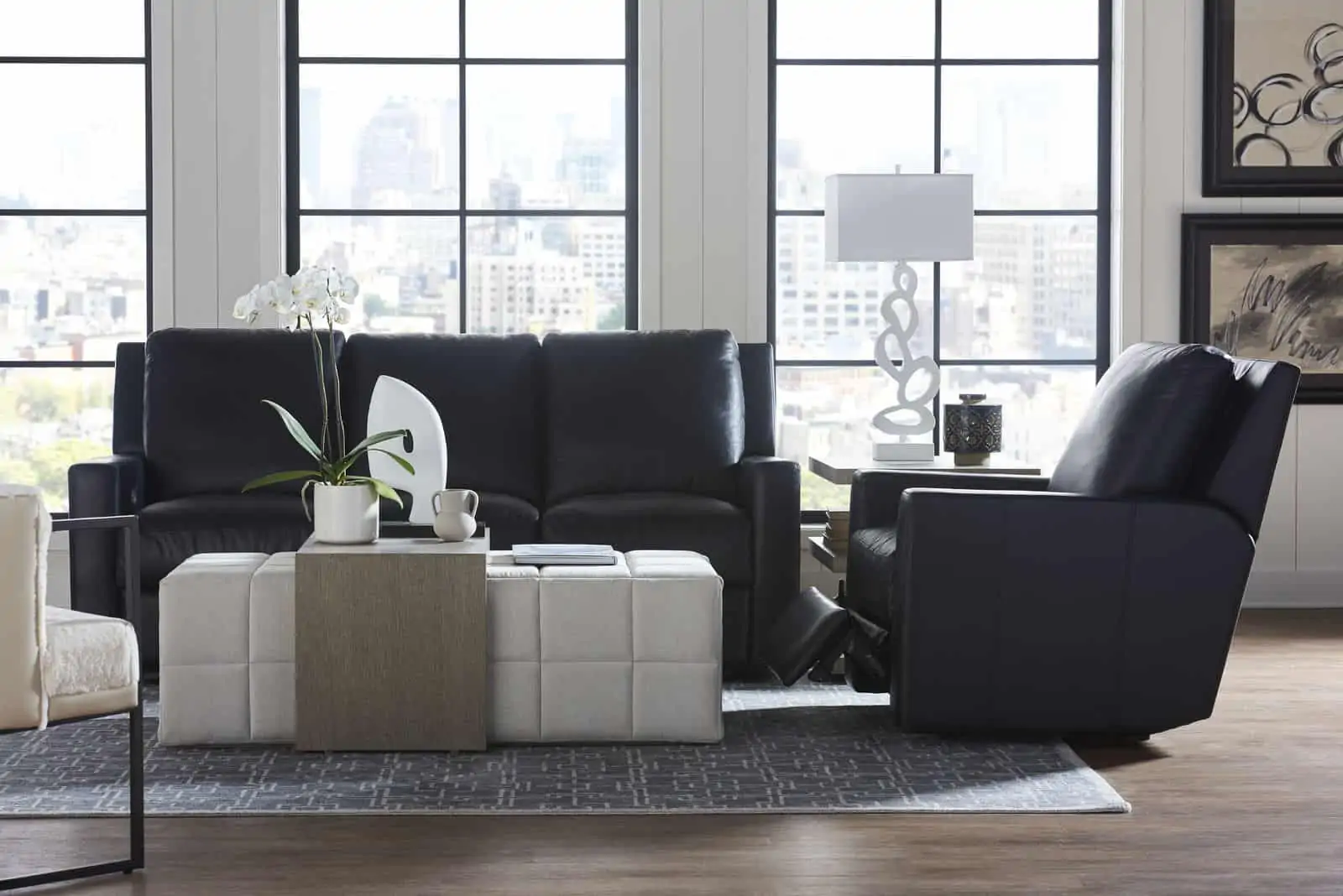 When you work with an interior decorator, we will encourage you to take your time to select the best statement pieces for your space. One of the first pieces you should look for is your sofa. Living rooms are often designed around this vital piece of furniture. You'll want to consider the style, size, fabric, and comfort of the sofa you choose to make sure the rest of your furniture and decor are complementary.
Another factor you may not initially think about is your lighting. Lighting can completely change the style of a living room. Depending on your desired atmosphere, you may opt for more traditional lamps or consider decorative chandeliers. We will guide you to choose what will brighten your space and match your style.
You may also consider an entertainment center. These are often the focal point of living rooms. Woodchuck's carries many styles of entertainment centers in a variety of wood finishes. Paying attention to the details of the pieces you choose for your living room can help tie it together.
We will have you hand-pick every detail of each piece you select. From the knobs and handles on any drawers or doors, to wooden finishes, fabrics, textures, sizes, and more. We will ensure that all of your pieces work well together.
Give the room definition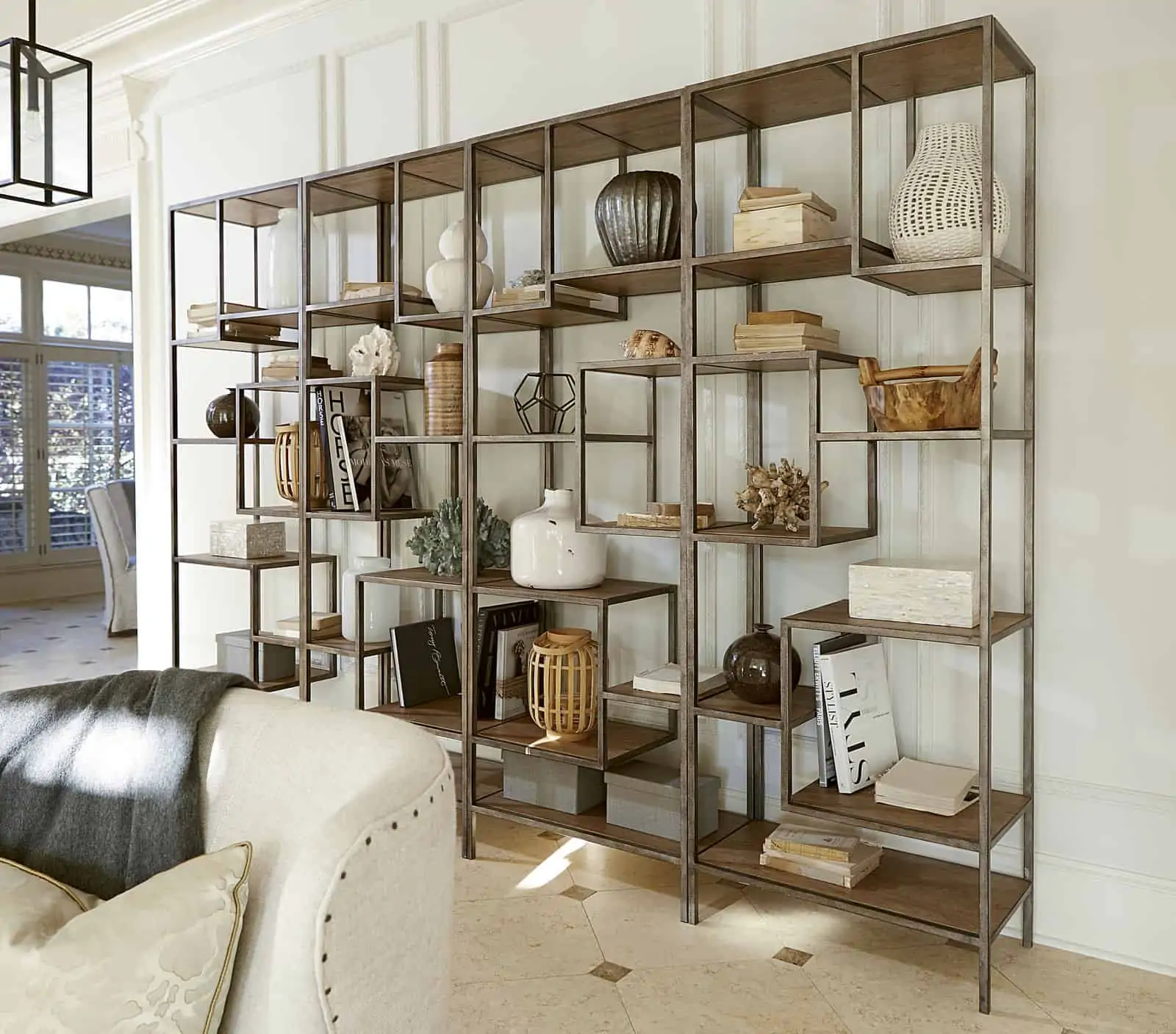 Just as accessories were made to complete every outfit, these little finishing touches add so much more to your living room decor. Define your space with accessories that suit your design style. Your accessories are a great way to bring your life and personality into your space.
Accessories are a great way to follow the latest furniture trends. Create definition and uniqueness in your living room with different fabric textures.
Texture is a great way to make your space feel more defined and comfortable. Try mixing different textures and patterns to discover what works best for your home. You can use pillows, throw blankets, rugs, chair covers, and more to experiment with different textures.
We are so excited to make your living room design dreams a reality. Visit Woodchuck's Furniture showroom in Jacksonville, FL today to begin discussing your vision to redesign your living room with one of our expert interior decorators.