Choosing the right fabric for a sofa that complements your home's aesthetic can be a bit intimidating. With a variety of styles and textures, where do you begin? Spruce up your home with fun, custom furniture. Leave your worries and old couch at the curb because Woodchuck's design team is here to lend a hand.  We're happy to help you select the right fabric that's unique to you—and put "life" back into your living room. 
Master Your Aesthetic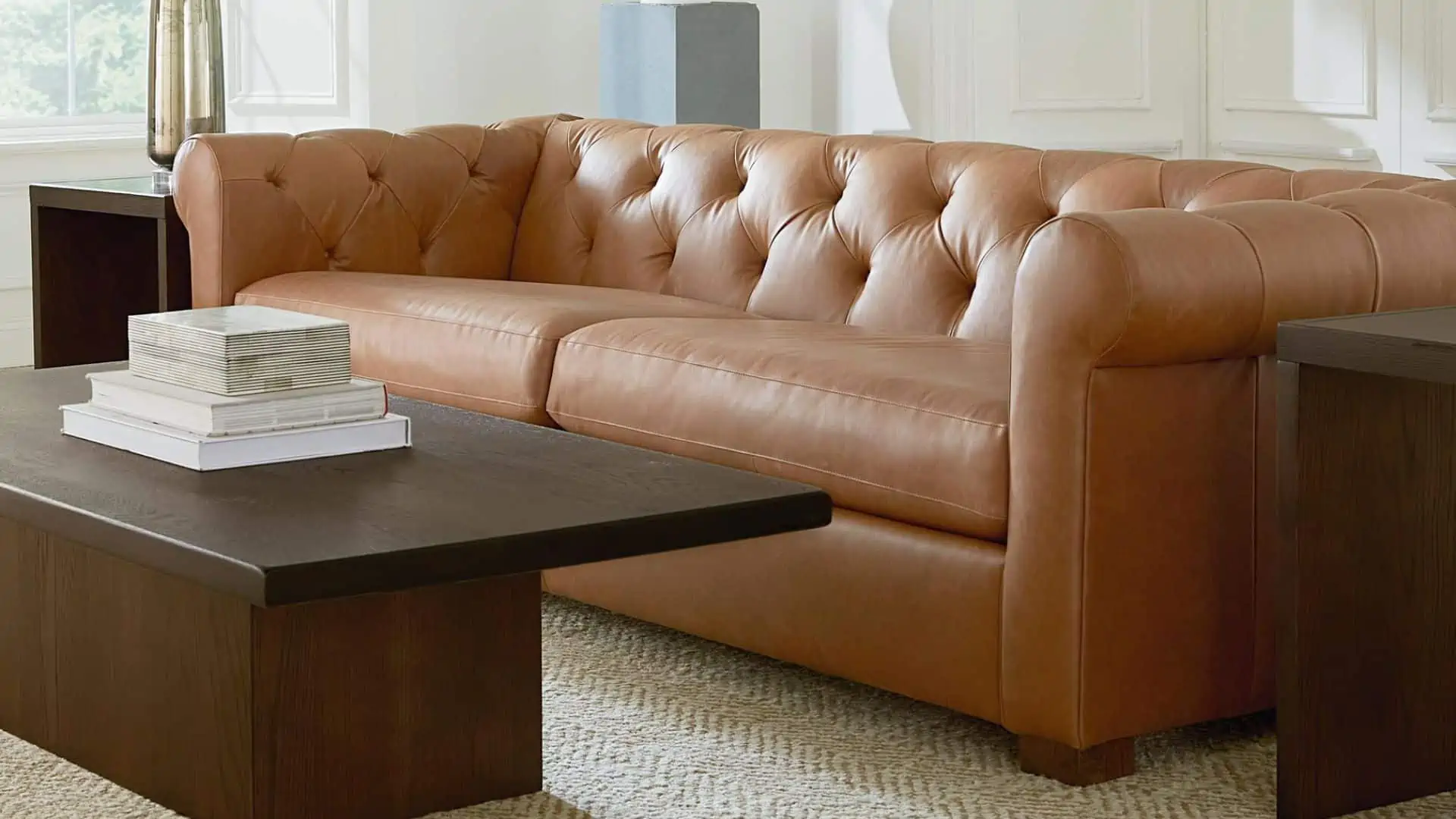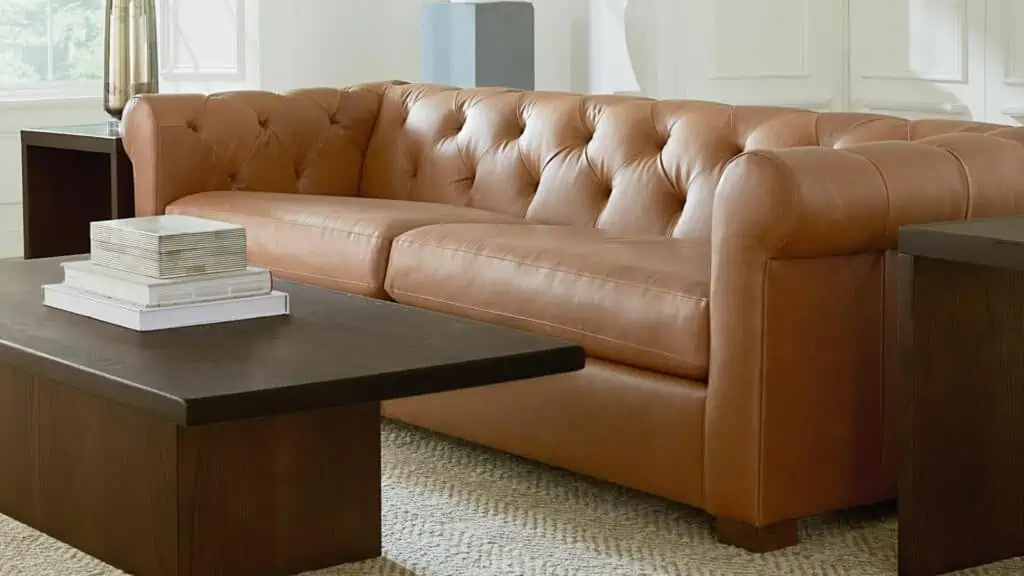 When deciding on the look and feel of your sofa's upholstery, a great starting point is to take note of the current decor and atmosphere of your home. Preference and personality are key. Consider whether you prefer something classic or more eccentric, subtle or ornate, with bold or softer details. Whatever fits your flair, your design consultant at Woodchuck's will help you choose a fashionable fabric for a sofa.
Leather: This durable fabric is best known for its sleek, masculine look. Though leather is a comfort classic, keep in mind that color selection is limited.
Velvet: For a retro touch, a velvet sofa may be the way to go. Velvet comes in a diverse range of colors, some being very vibrant. It may interact with light, depending on the placement and arrangement of the texture.
Linen: Elegant and warm, linen can create beachy vibes. This fabric comes in a wide variety of textures ranging from luxurious and soft to rough and rustic. This texture depends on how tight or loose the weave of the fabric is.
Cotton: This cloth is another timeless and versatile choice. Cotton has a notable reputation for its adaptability and ability to blend well with its surroundings.
Silk: If you're looking for a light, opulent aesthetic, silk is a fabric best suited for delicacy. Be sure to keep this fabric out of sunlight. Silk is photosensitive and can become discolored over time.
Think about the tone you want your home to convey. The fabric choice and style your sofa wears send a message. Whatever you decide will greatly contribute to the expression of your abode.
Consider Your Lifestyle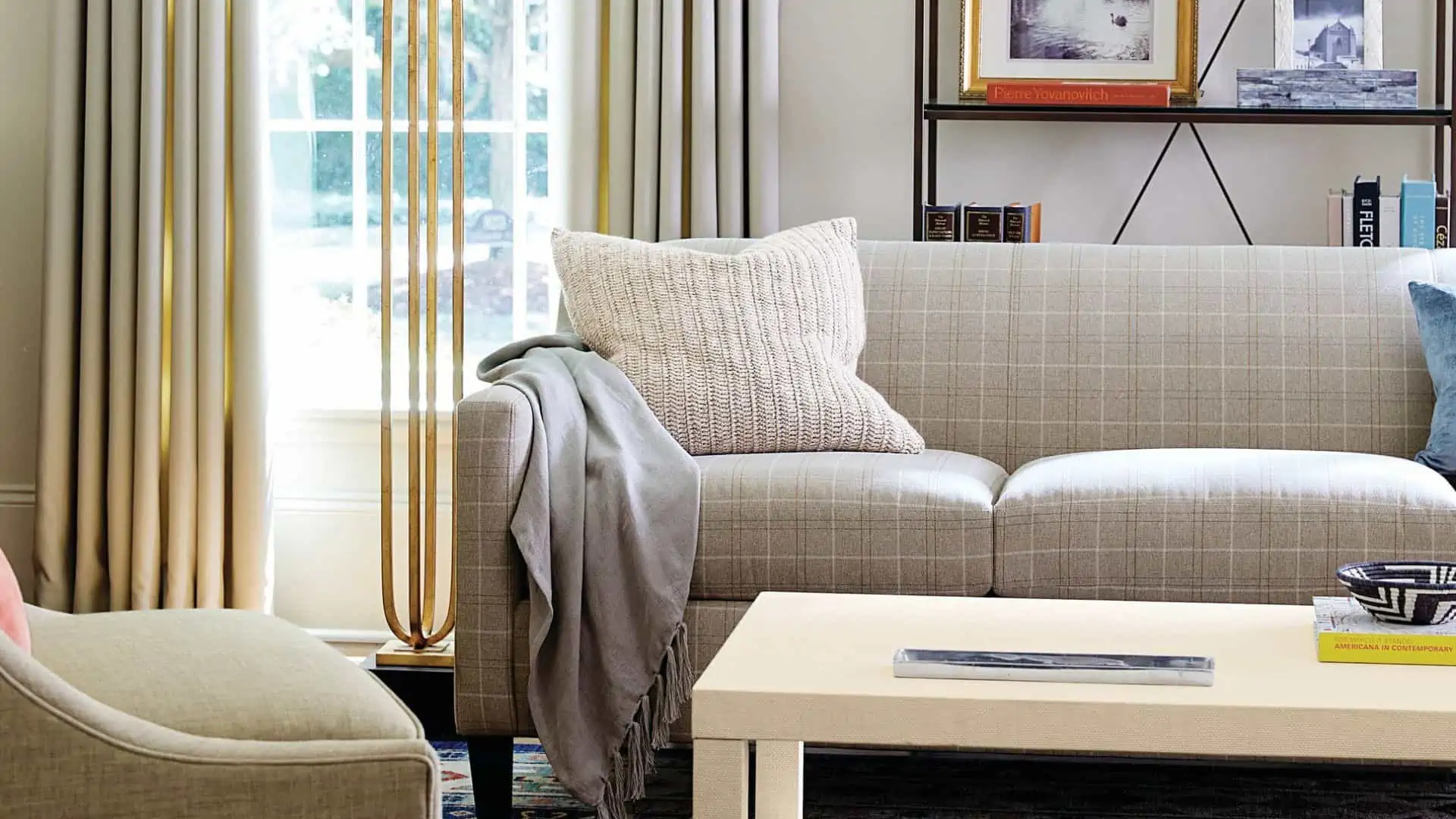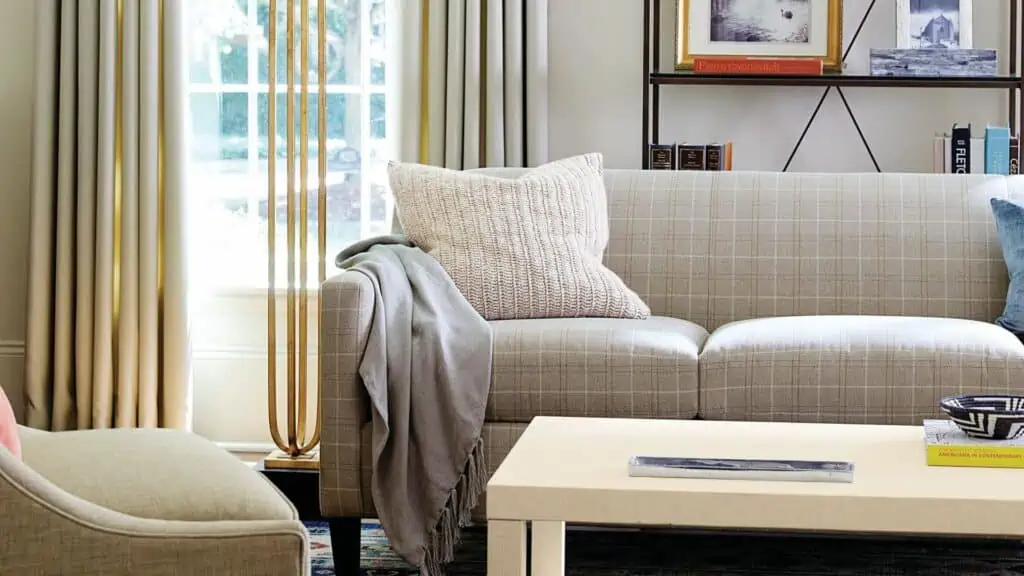 Everyone has a different lifestyle and habits at home. These can help influence how you go about choosing a fabric. Your design consultant can guide you based on your day-to-day routines. Think about how many guests you have over and how often the furniture is used. If your home has pets or children, you should consider a heavy-duty fabric that's easy to clean. At Woodchuck's, we have options that are pet hair and stain-resistant.
Faux Leather: Just like the real thing, pet hair and stains won't cling. Faux leather is easy to vacuum, hypoallergenic, and tough against scratches.
Velvet: Velvet is a durable fabric with a tighter weave, which leaves less opportunity for snags and wrinkles. Because many velvet fabrics are made with polyester, it's easier to spot-treat than other textiles, such as cotton.
Performance Fabrics: It's in the name—built to last and prepared for any and all, performance fabrics are resistant to stains from pets and children. These are a wonderful option for those with frequent traffic inside their home.
If you have pets, there are a few fabrics you may want to avoid:
Microfiber: While microfiber has gained some prestige for being stain resistant, it's also a magnet for hair and is difficult to remove without a lint roller handy.
Linen: Linen is a lovely luxury that requires caution. Most linen is made with a loose weave and threading, which can make it more vulnerable to tears and snags from pets.
Discuss Your Budget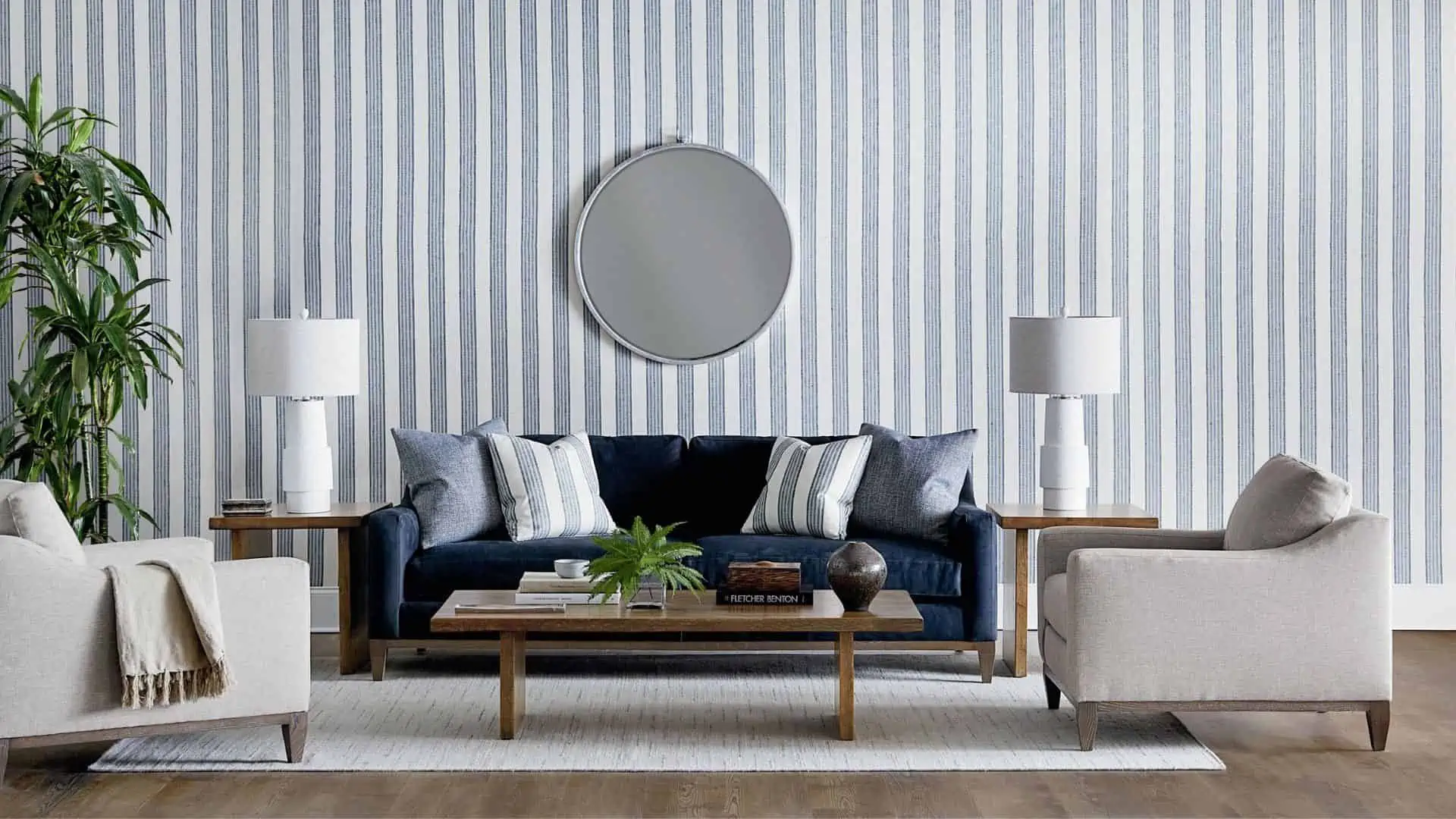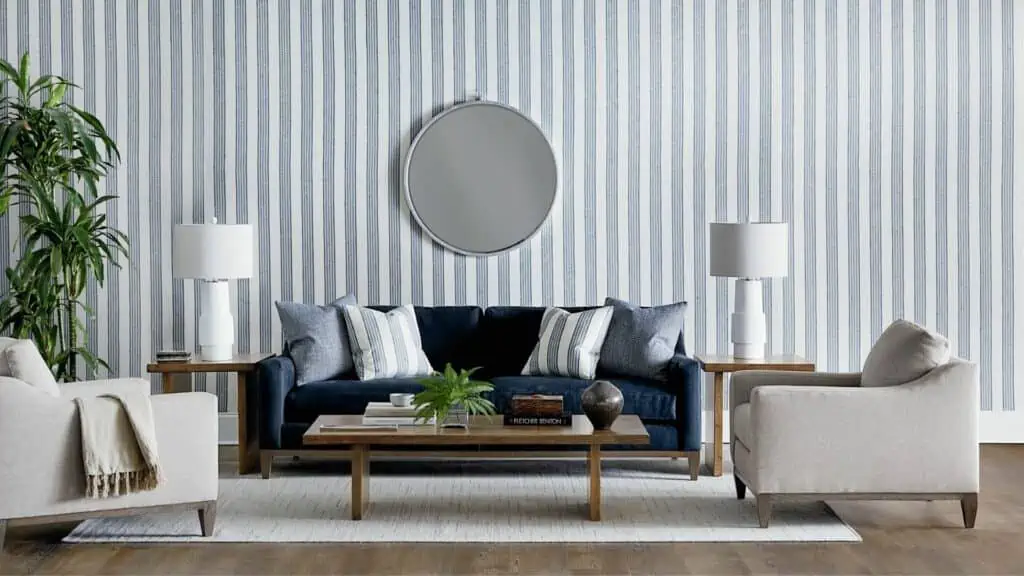 Have some common cents with your dollars. When purchasing a new sofa, your spending cap will play a big role in your fabric choice. Determining the amount of fabric you'll need for a specific piece of furniture will help you settle on a budget. Leather and custom upholstery tend to check out with a higher price tag.
Your grand total is also heavily influenced by the quality, material, and labor that went into the cloth's weaving process. More affordable options include cotton and polyester, both of which can blend seamlessly with other fabrics. Luckily, as the labor process has revolutionized, quality furniture with a premium look and feel has become more readily available. With this advancement, it's easier than ever to find a lasting sofa to fit your style at a reasonable cost.
Find Your Fabric at Woodchuck's
Finding your dream sofa is a little daunting at first. But having a pool of fabric options, considering your lifestyle, and building a budget are a few tips and tricks to get started. Your design specialists at Woodchuck's furniture store in Jacksonville are here to elevate your aesthetic with a wide variety of pieces. Visit our showroom today to begin your consultation, then have your selected purchases brought to your door with our white-glove delivery service.