Leather screams luxury. Whether it's a leather recliner, sectional, or ottoman, furniture of this material spruces up any space. However, purchasing fine leather is an investment, so you will want to ensure you choose the right type for your piece. These tips will guide you to select materials of the highest quality when buying leather furniture.
Common leather furniture terms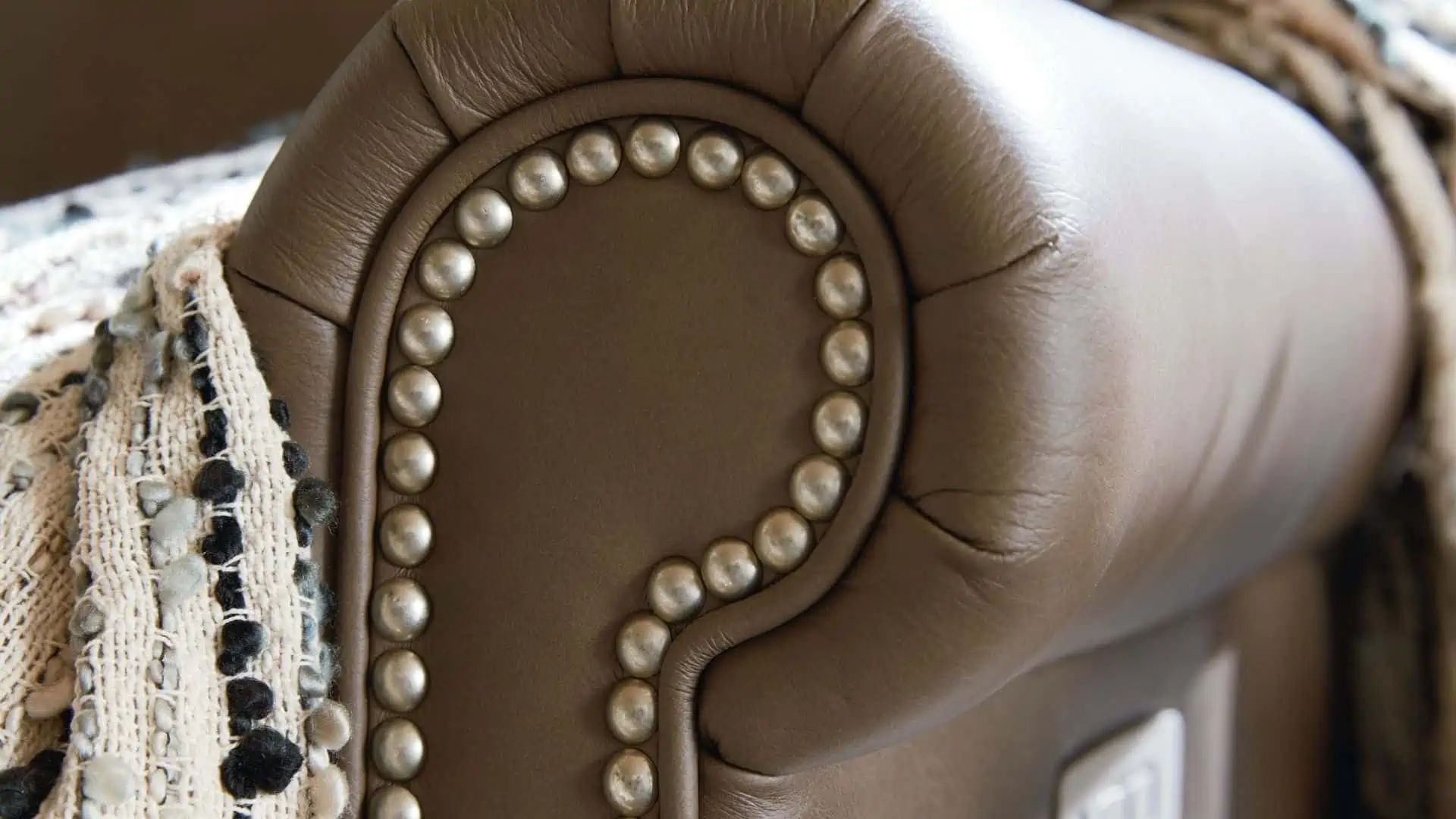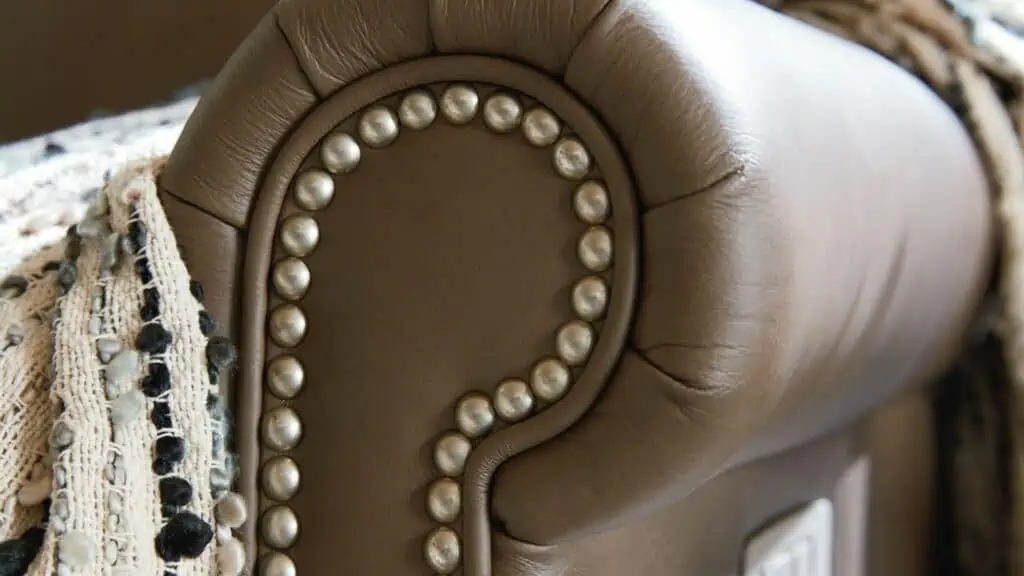 When buying leather furniture at your local furniture showroom in Jacksonville, FL, you'll want to recognize and understand some key terms. 
First, let's talk about "graining." This refers to the patterns just below the hair on a hide's surface. When you see "full-grain leather" on a product description, that means it is prized for its durability, natural features, and how it develops a beautiful hue over time. 
If you see the word "bonded," it generally means that the material is especially durable and sleek. Bonded leather works well on furniture in high-traffic areas like dining room chairs and stools. It is more likely to retain its fine features, even when used often.
Some leathers are dyed while others are pigmented. Generally, pigmented leather will be the less expensive option since they are not as smooth to the touch or rich in color. This type is made by adding color only to the material's surface. However, it does provide greater protection against scratches, stains, and fading.
You may notice the word "aniline" in reference to how the leather is dyed. Full-aniline-dyed leather is remarkably soft and is not treated with a protective coating that would alter its natural touch. "Semi-aniline dying" adds a thin protective coat to the hide which makes for an even color and provides protection from wear and staining.
Remember, no two hides are ever exactly alike in color and markings. If you are given a leather swatch for color reference, pull and stretch the leather swatch to get a better sense of what the leather would look like when upholstered onto a furniture frame.
Understanding these terms provides a more thorough awareness of what leather you desire. Discuss all of these options with the design consultants at Woodchuck's.
How to care for leather furniture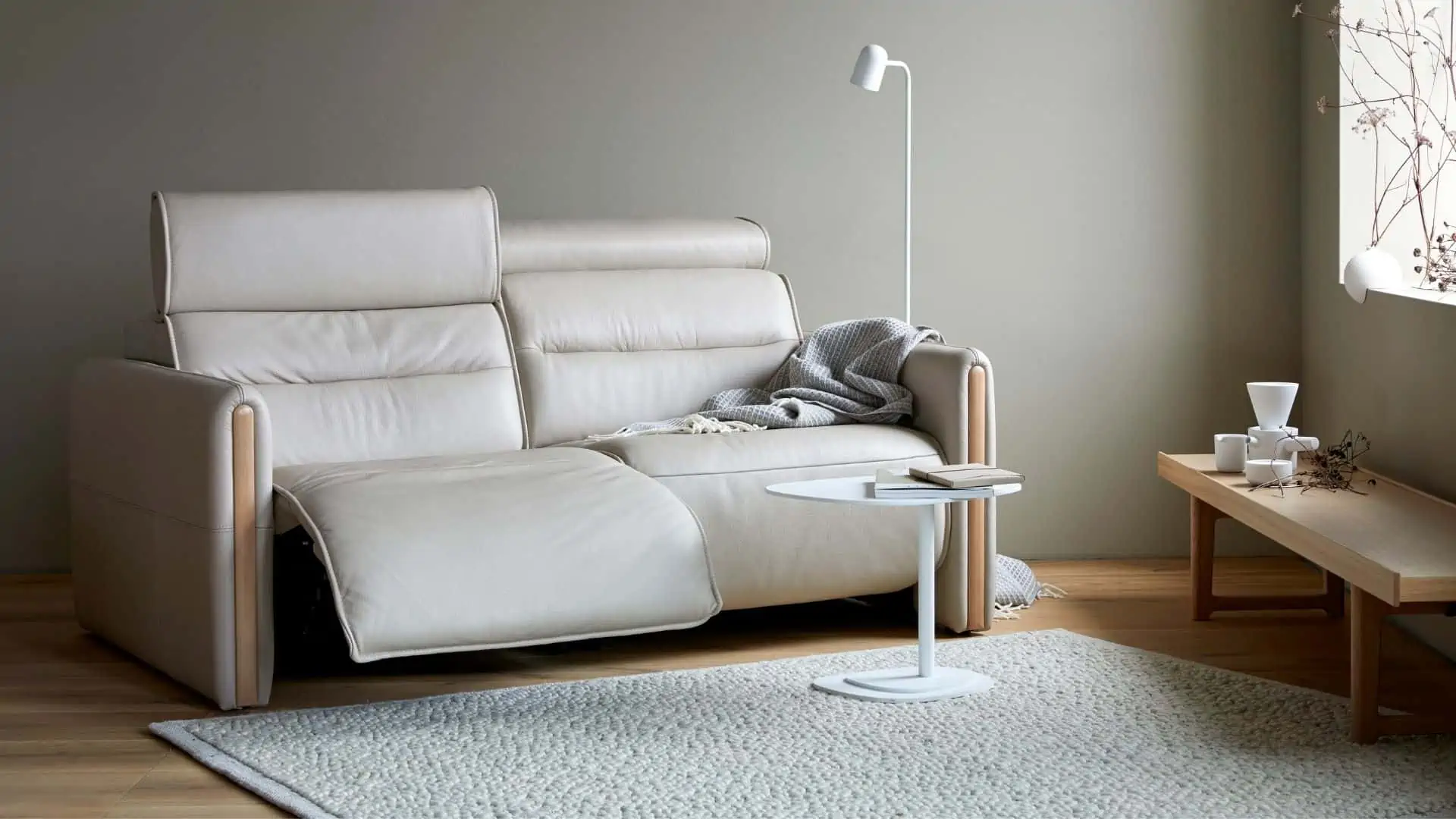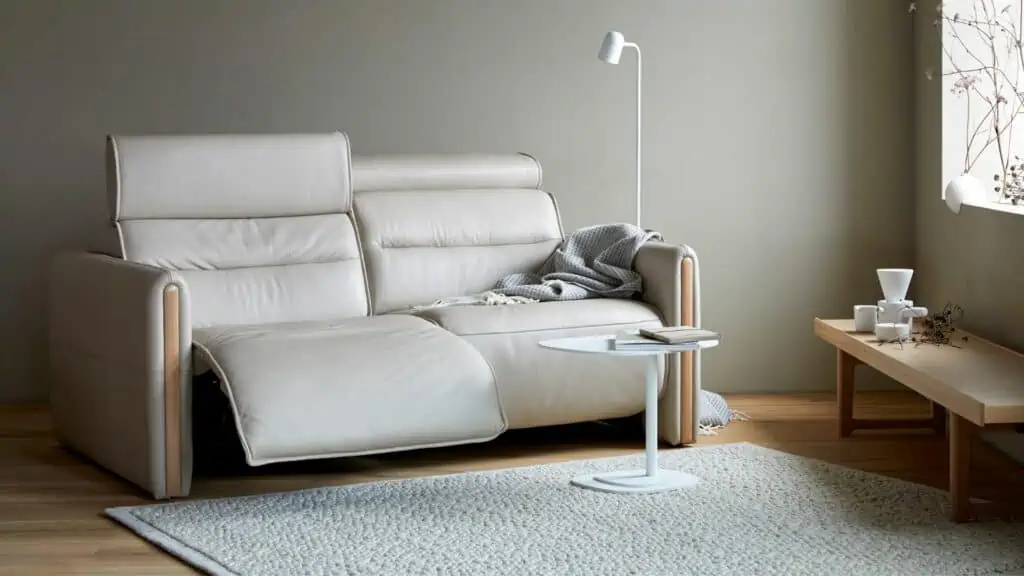 Providing proper care is crucial for the longevity of your fine leather sofa, recliner, or more. We know that accidents happen. But it is important to clean any spills or marks as they occur. Wipe spills away with a towel or sponge and remove stains and spots by rinsing the leather and applying mild saddle soap.
Never use harsh detergents, abrasive cleaners, and chemical solutions on your leather furniture. In fact, before you use any cleaning materials, read the manufacturer's instructions for cleaning leather surfaces.
Finally, make dusting a daily habit to prevent dirt and dust buildup on your leather. Use a damp and soft cloth to remove all dirt and dust. Additionally, you can use a vacuum periodically to help remove surface soils. Try adding this to your cleaning routine every few weeks to extend the life of your fine leather furniture.
Leather furniture brands at Woodchuck's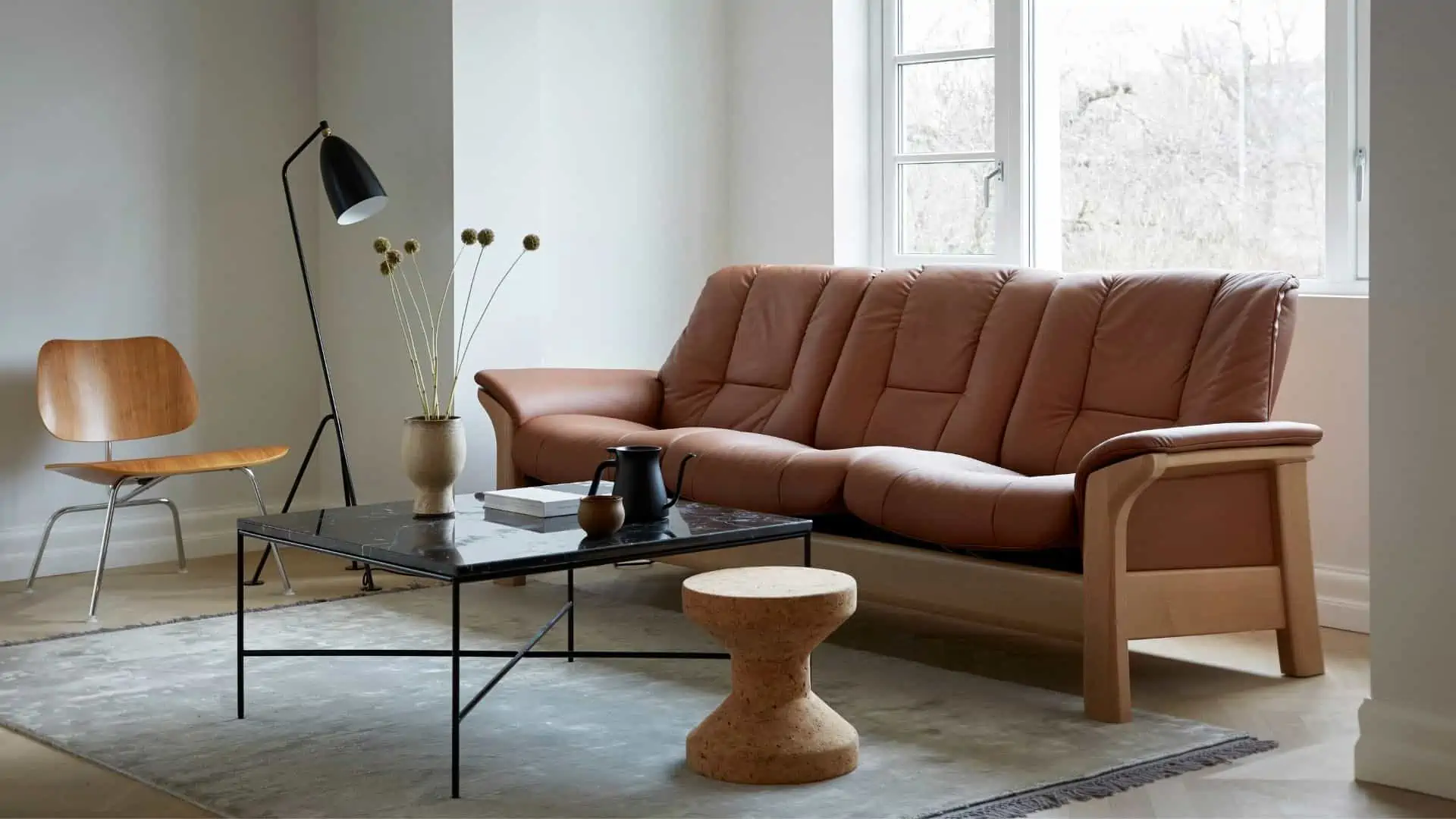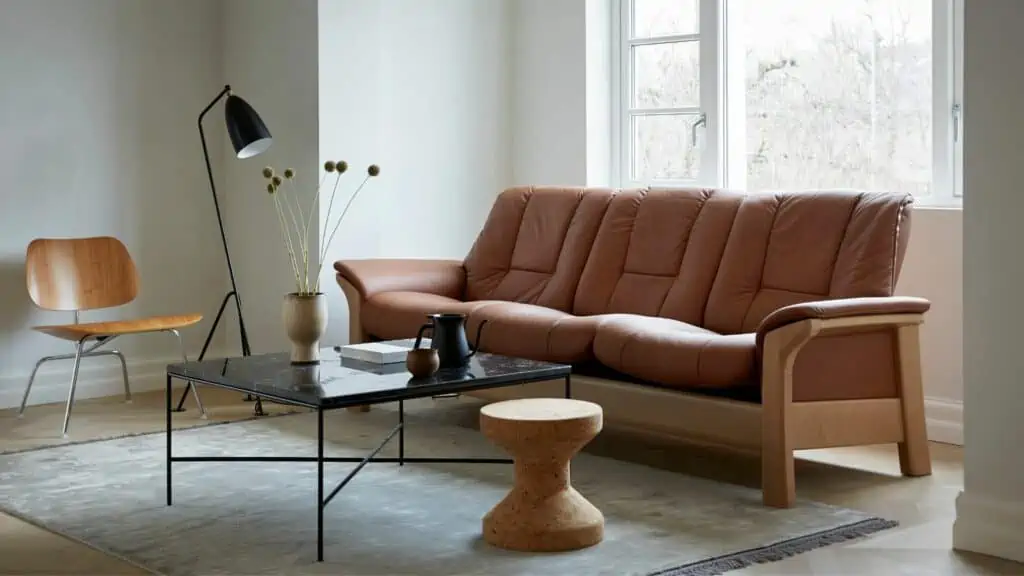 When you visit our furniture showroom in Jacksonville, FL, you will find leather furniture from multiple brands. Each one offers its high-quality take on fine leather furniture. Find the brand that best suits your style.
Stressless
Stressless Furniture is known for its scientifically-proven, therapeutic approach to constructing sofas, recliners, and more. They are also one of Europe's largest leather retailers.
Stressless works with specially-selected tanneries from all across the world to purchase only the leathers of the highest quality. Choose from Pioneer, Batick, Cori, Paloma, and Noblesse.
Paloma leather is one of the most popular leather options at Woodchuck's Furniture. It is a slightly corrected leather with a combination of dyes and pigments that smooth the leather's grain pattern.
Overall, you can always expect soft, natural, and comfortable leather from Stressless.
Bassett
Woodchuck's is thrilled to carry Bassett Furniture. Their commitment to over 100 years of crafting fine furniture has never wavered in quality and perfection. When it comes to leather, Bassett offers several different types to suit the styles of each customer. 
Each leather piece from Bassett comes uncorrected, slightly corrected, or corrected. Their uncorrected full-grain aniline pieces come complete with a thin topcoat for protection and feature natural markings throughout.
Buffed aniline leather pieces are also uncorrected and buffed for a suede feel. You can also expect natural patterns and markings on the hide. 
Wax-protected aniline is slightly corrected with a fine topcoat, providing a more even and uniform color and texture throughout, while retaining some of its natural elements.
Enhanced effects semi-aniline and even coloration aniline are both of Bassett's corrected leathers. They are pigmented and enhanced with artisan techniques to create a uniform color and texture.
Flexsteel
When it comes to leather furniture, Flexsteel puts quality, comfort, and durability before all else. At Woodchuck's you'll find unique Flexsteel pieces, each with varying texture, color, and natural patterns.
Flexsteel uses only higher-quality semi-aniline and pigmented leather to ensure longevity while maintaining affordable prices. While aniline is the most natural and luxurious option, semi-aniline comes with a topcoat that makes the material more stain and fade resistant. 
Their pigmented leather furniture comes with a heavy topcoat that offers superior protection from staining and fading. With this material, you will also be able to easily match to splits and vinyl. 
Leather offers luxury and longevity that other materials lack. However, it is no small investment. Doing your research prior to visiting your local furniture showroom in Jacksonville, FL will make finding your dream leather piece that much easier. Talk to a Woodchuck's interior design consultant for specific options that suit your needs and style. 
Stop by Woodchuck's Furniture showroom today to find the perfect leather furniture for your home.