Getting Out of the Design Rut
Custom furniture is your chance to complement and emphasize everything you already love about your home. Here's a handy tip: the most eye-catching rooms include a combination of angles and curves. If you want to stage a symmetrical room, request custom furniture with edges or patterns that contrast with your room's existing lines. For example, high-backed, rounded chairs look terrific in a square room in front of sharply angled shelves.
Now, imagine you have a big room separated by a beautiful focal point like a big fireplace. Calculating dimensions in a space like this can be extremely tricky. You want both parts of the room to be equally important without compromising the flow of the overall space. Custom living room furniture can designate each half of the room for a specific purpose, while still allowing you to get the visual effect you want from each piece. 
You don't need to be an artist or a decorator. If you're ready to get on your way to the room of your dreams, you just need to have an idea, take a few measurements, and decide on your favorite material.
What Exactly Does Custom Entail?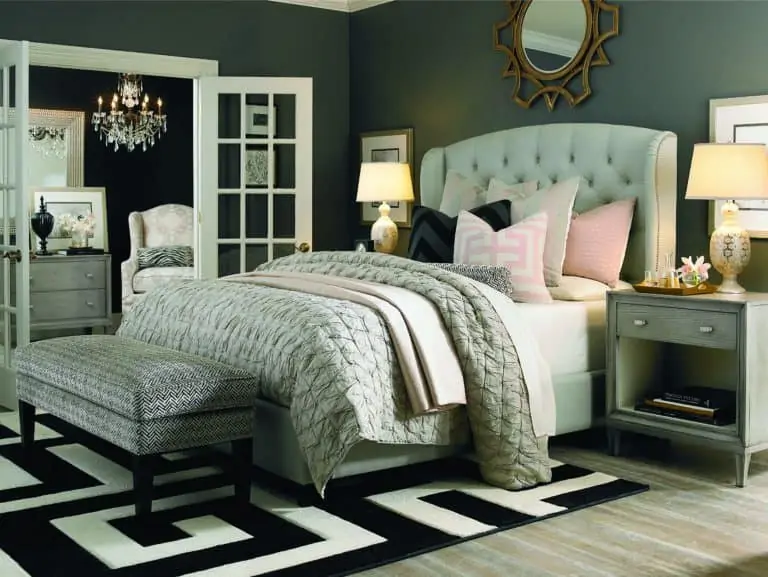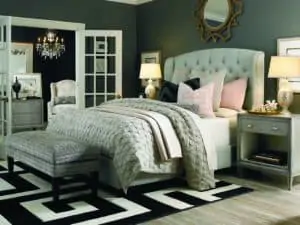 Whether you edge toward the minimalist, industrial, country, or modern, you're in charge of it all. If you're looking for bedroom furniture, then you get to choose the exact shape and size of the headboard depending on your height and visual preferences.
If you're looking for a new armchair for the den, then you get to choose exactly how plush you want the cushions to be for your aching back at the end of the day.
If you saw the perfect furniture staged in an old magazine and can't find the pieces anywhere, then custom furniture makes it possible to recreate the photo.
So, get ready to choose everything from the type of wood to fabric texture, from cushion pattern to cushion plushness. Custom means you get all the tactile and aesthetic sensations you crave. It's not just about the beauty of a well-designed room, it's also about living in daily, functional comfort.
Happiness is Timeless
A timeless design is an investment for many years to come. Custom furniture is hand-crafted and made to last. Customization opens up endless design possibilities and unlocks every room's potential. Why not get exactly what you want the first time? It will save you time and money, but more importantly, it will bring you joy, comfort, and satisfaction because you will personally transform your house into a home.
Are you ready to customize a piece of furniture for your home? At our Jacksonville furniture store, we only work with vendors who truly put fine craftsmanship first. That's why so many of our brands offer customization options, making it easier for customers to get exactly what they want.
Visit Woodchuck's Fine Furniture & Decor today to learn more about our custom furniture collections and the 100+ vendors we work with who make it their mission to bring your creative ideas to life.