With Halloween coming up, you might be thinking about how best to decorate your home for the spooky season. But forget about jack-o-lanterns and skeletons—some interior design styles and bits of home decor are so outdated, it's almost scary.
Floral Chintz Furniture
Chintz is a cotton fabric with a multicolor print, commonly used for upholstery or curtains. In the 1980s, floral chintz furniture was all the rage, so much so that Mario Buatta, an iconic designer who used chintz in his own work, admitted that "Chintz was overdone in the 80s."

In the 1990s, Ikea created the "Chuck out your chintz" ad campaign featuring women throwing their chintz décor out the windows of their homes. The phrase came to be known as a call for change and movement away from outdated, traditional customs. Despite some backlash at the time, the ad worked—in today's homes, you will see almost no floral chintz furniture. Instead, you might see something more simple, like this chair.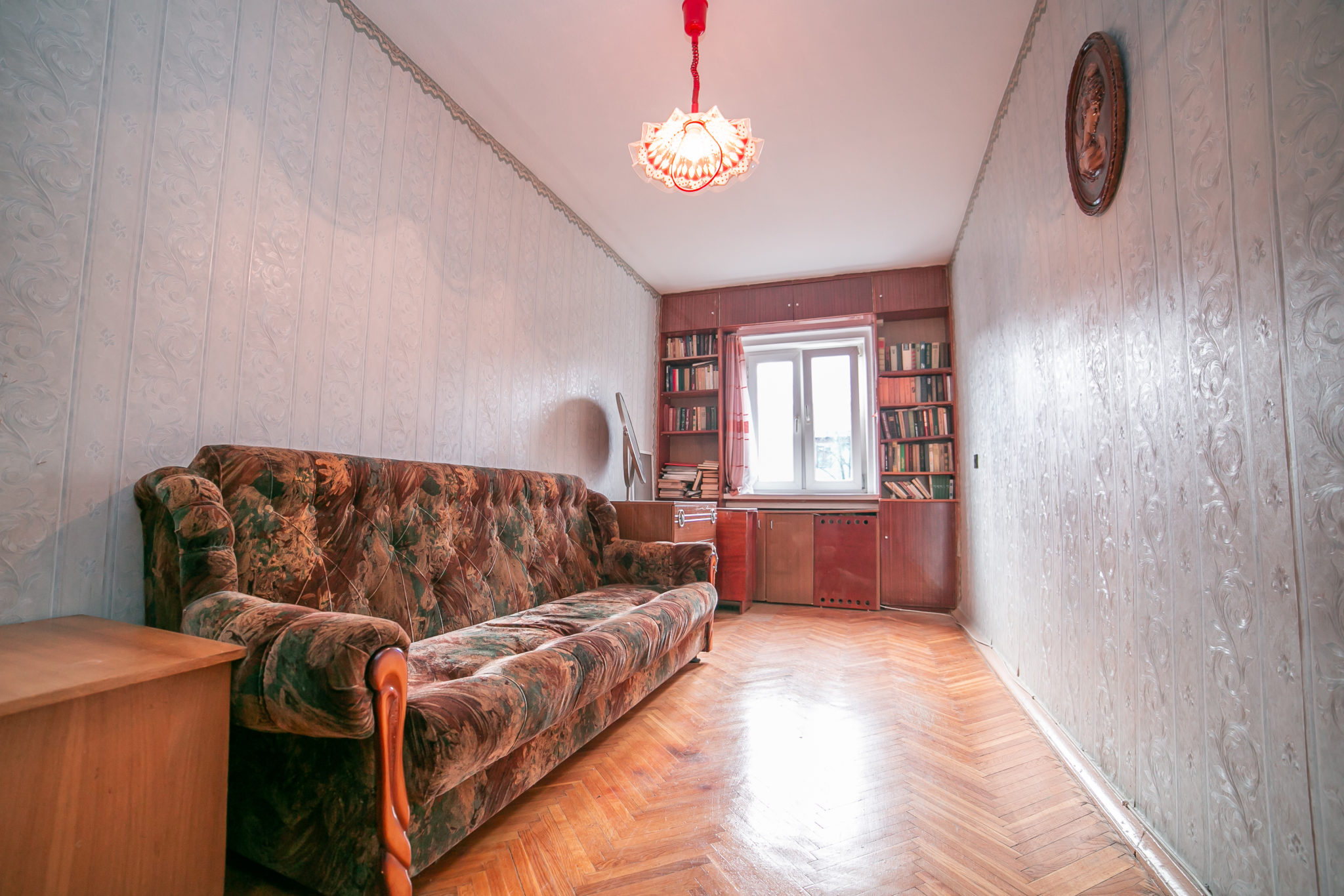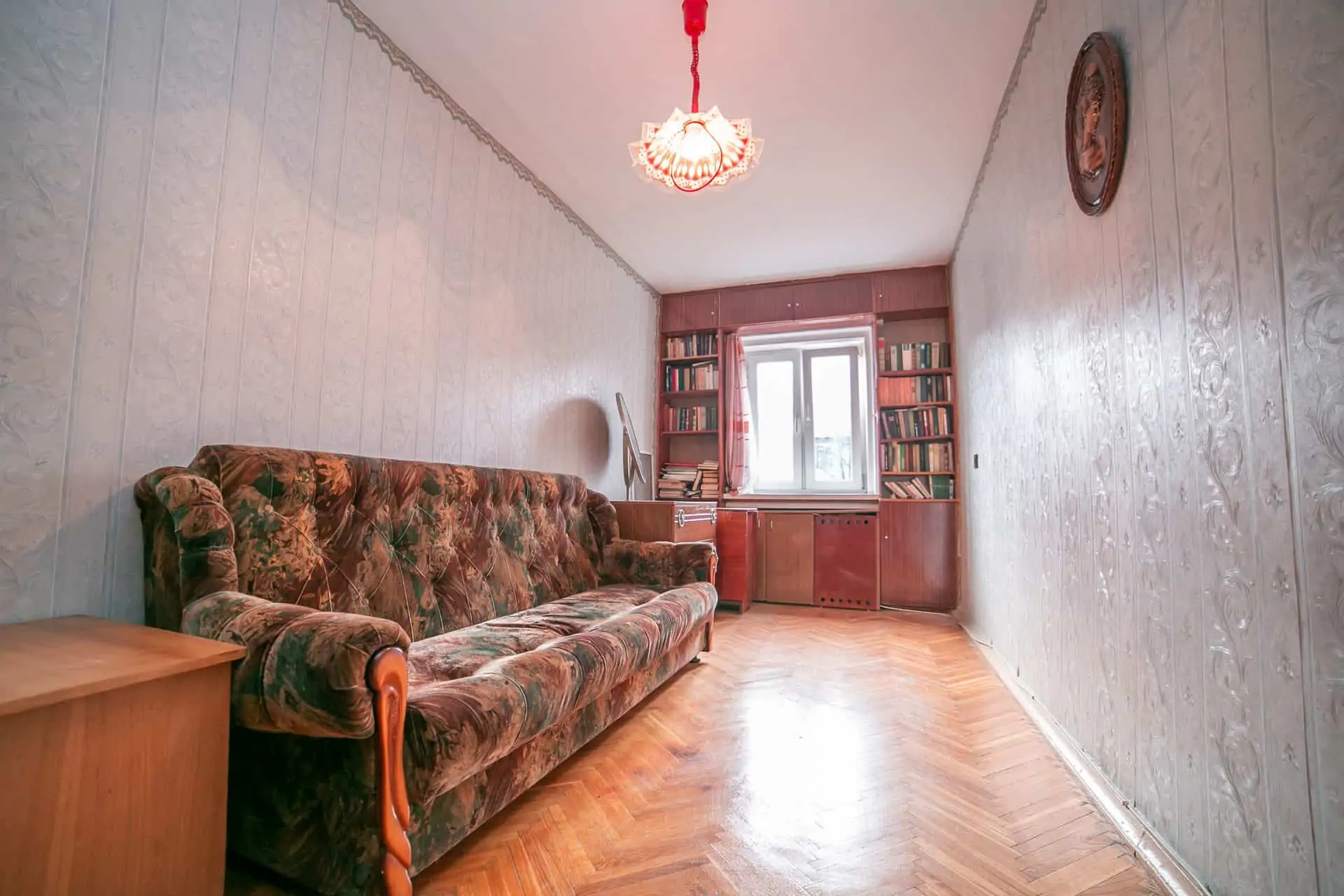 Wood Paneled Walls
In today's homes, wood is commonly used for flooring. But between the 1950s and 1970s, wood paneling on the walls was popular because it was affordable and easy to install. Now the trend feels outdated. Wood paneling can make rooms feel dreary, dark, and even claustrophobic.

Luckily, if your home has wood paneling, there are a variety of ways to fix it. You can paint or whitewash the paneling to make it brighter. Or, you can use shelves or other pieces of tall, high-quality furniture, like this bookshelf, to hide as much of the paneling as possible.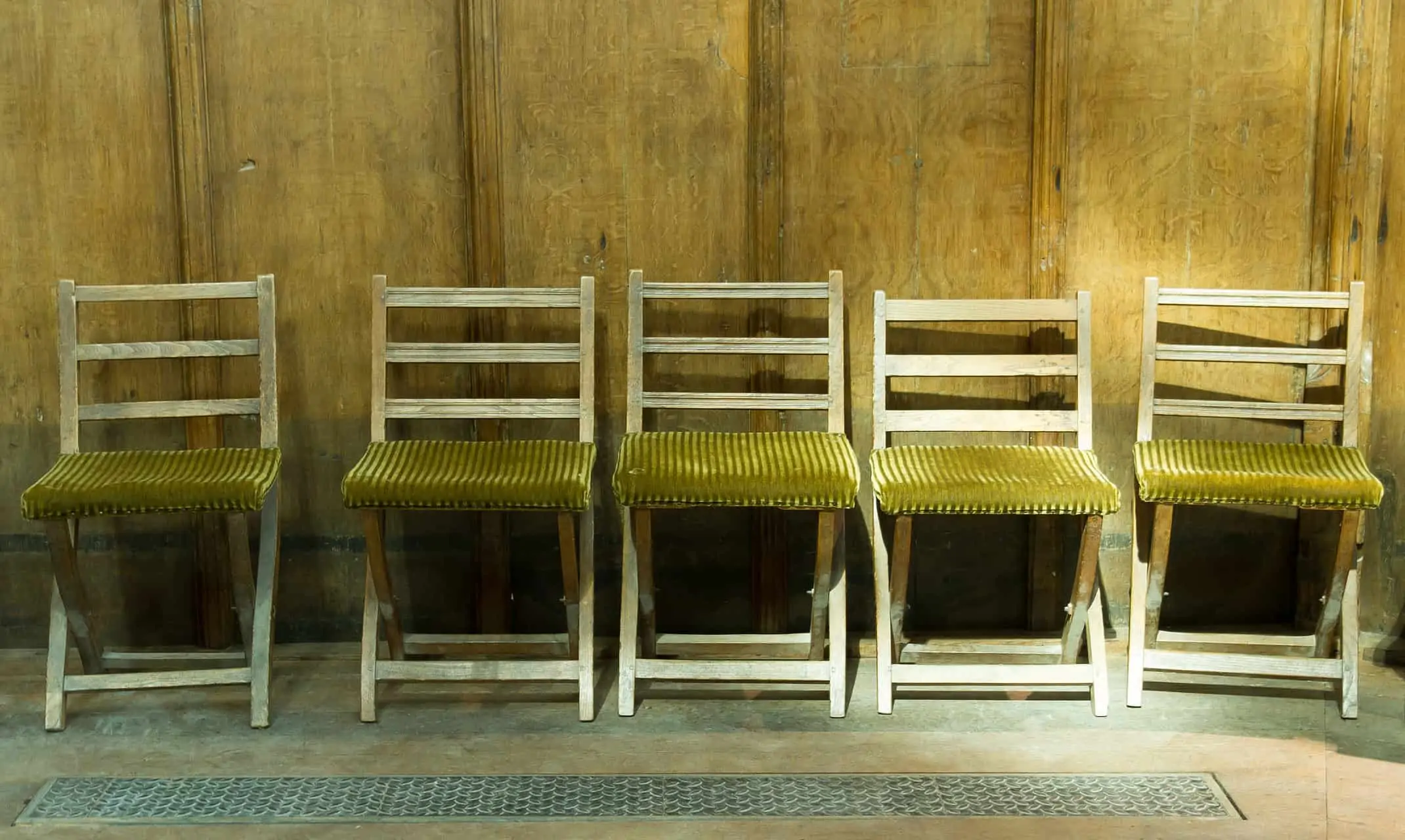 Conversation Pits
A conversation pit consists of a pit in the floor bordered by built-in seating, often with a small table in the center. It was meant to be a cozy space where people could gather and, as the name suggests, engage in conversation. The design was well-loved in the 1950s and 1960s, but it actually derives from historical cultures around the world such as medieval Spain and ancient China, where lowered platform seating was common.

Eventually, this design became too impractical, especially for families with children. There was too much risk of people accidentally falling in. Many homeowners filled the pits to make them level with the rest of the room and went back to using traditional living room sofas for conversation.
Waterbeds
Between the 1960s to the 1980s, many young people wanted a waterbed. The concept was nothing new—in fact, waterbeds were developed by Neil Arnott, a physician from the 1800s, as a way to prevent bedsores. The modern waterbed was designed by Charlie Hall, a student at San Francisco State University. He experimented with furniture filled with Jell-o and cornstarch, and eventually presented the waterbed as his master's thesis.

Ultimately though, waterbeds were too much of a hassle. They required running a hose into the bedroom for installation, and in order to move a waterbed, people had to first use an electric pump to remove the water. If the mattress leaked, the water could damage homes. This could be why they eventually disappeared from homes.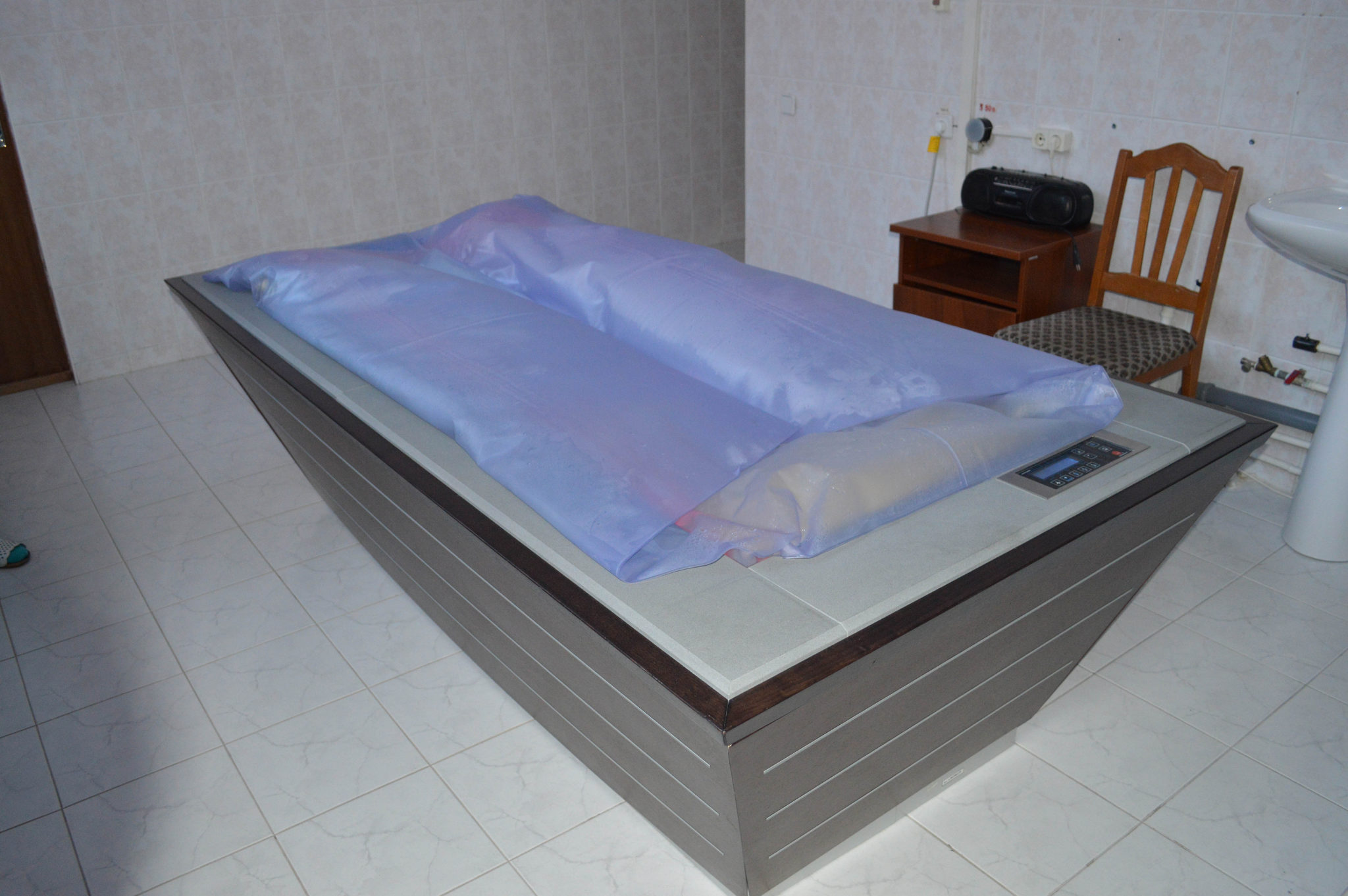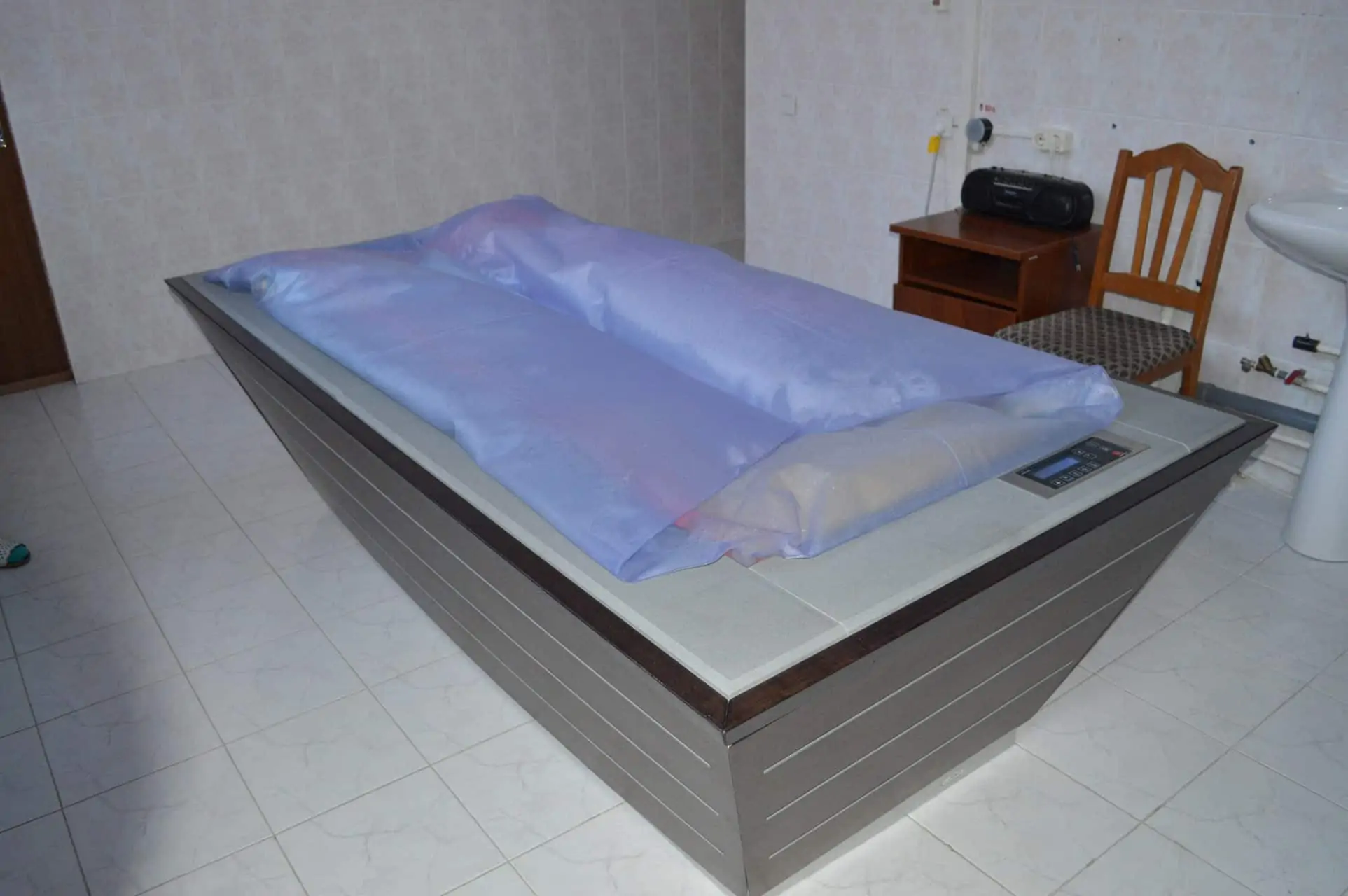 Update Your Home Today
At Woodchuck's Fine Furniture and Décor, we have everything you need to make an investment in up to date furnishings. Visit our website or showroom to learn more.