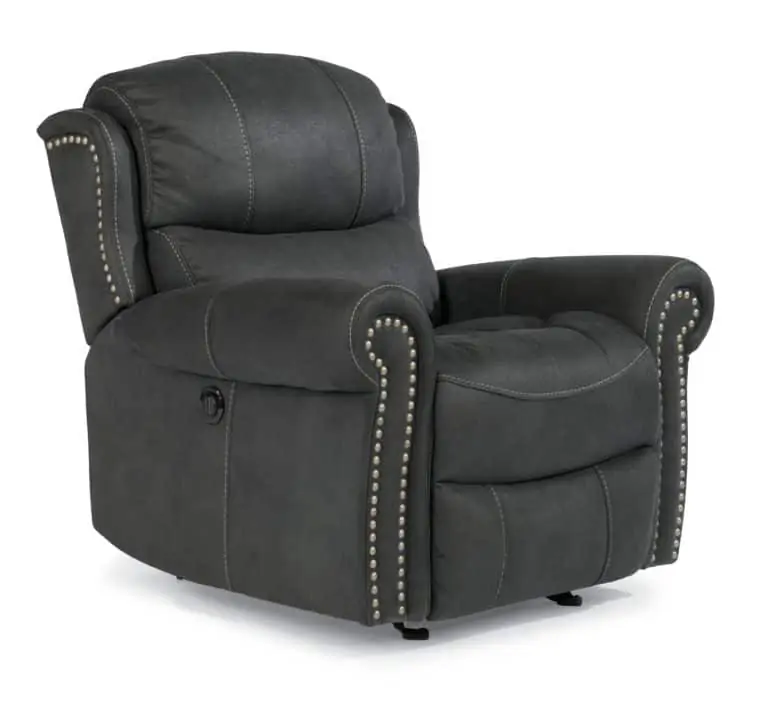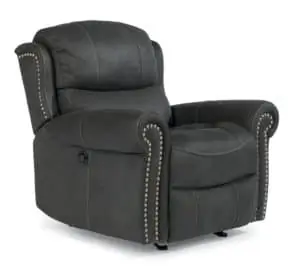 Flexsteel is a furniture pioneer with more than a century's worth of satisfied customers and durable products. They don't just manufacture furniture; they build treasures that are worthy of a starring role in your living room. From patented seat springs to high-density foam cushions, every Flexsteel sofa is composed of dozens of carefully selected and assembled parts. Learn how they work together to protect your investment.
Sturdy skeletons
Flexsteel is famous for its exclusive and long-lasting sofa springs, which are designed to retain their flexibility for life. Blue Ribbon seat springs and DualFlex wire springs combine to support your spine and body from every direction, maximizing your posture and comfort. The engineered hardwood frame, meanwhile, includes corner blocks that reinforce each joint and back supports that are sculpted to withstand long-term force.
Reclining options are slightly different, because they incorporate laminate frames and jointless arms to keep them simple and sturdy. If you want a reclining sofa but space is tight in your living room, don't worry. Flexsteel thought of that too. Their reclining frames only need one extra inch of space between the sofa and the wall, and leg rest releases are carefully concealed, so no bulky levers will get in the way of side tables.
Cozy cushions
It's not always easy to find a sofa that's soft enough to be inviting and cozy, but durable enough to stay firm for years. That's not a concern for this manufacturer, though, so you won't start sinking into your Flexsteel sofa after a few years. Its core and cushions are made of a resilient polyurethane foam core, which is wrapped in layers of soft polyester fiber to hold its shape and softness for a long time. Both fabric-upholstered and leather sofas are also available with feather and down fillings, to maximize the luxurious comfort and turn your living room into a real retreat.
Top-notch tailoring
Even the upholstery is precise and detailed. Patterned fabric is carefully matched throughout the entire sofa, so your favorite design will flow seamlessly across the arms, backs, cushions and pleats. Padding softens the arms and edges, while a stiffener is attached to keep the pleats at the bottom from wrinkling or moving over time.
While Woodchuck's is completely confident in the quality of our Flexsteel sofas, you don't have to take our word for it. Most of these high-quality parts, including the seat springs and cushions, are protected by Flexsteel's comprehensive lifetime warranty. If anything breaks or wears down, you can request a free repair or replacement. You deserve to relax, so upgrade your sofa to a Flexsteel masterpiece today.