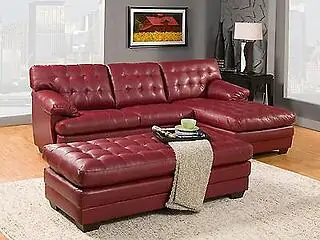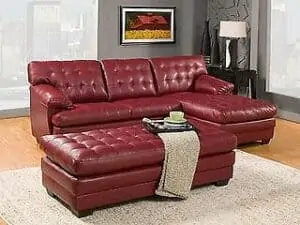 1. Choose living room furniture with built in storage.
Many common items are available with hidden storage space. Otoomans are commonly equipped with hinged lids that open up for space to store throws and extra pillows.
Sofas
can be found that have storage space underneath the seats.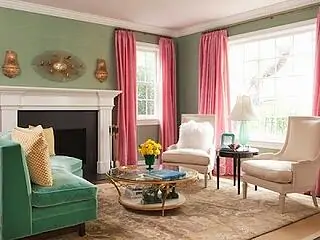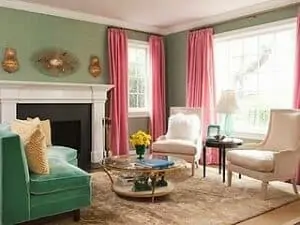 2. Hang drapery next to the ceiling.
Create the illusion of high ceilings by hanging drapes as close to the ceiling as possible. The long lines of your drapes will make the room look bigger vertically.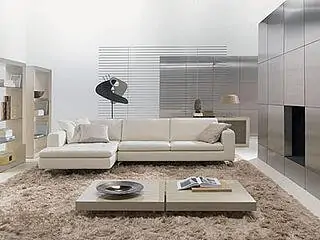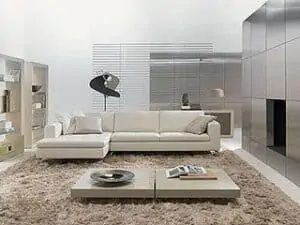 3. Decorate in light colors.
Light colors in your small living room will help to keep the space feeling airyy and light, no matter how tiny it may be. If you like the look of leather, choose
leather furniture
in shades of cream or beige.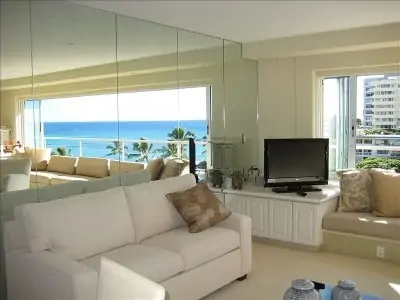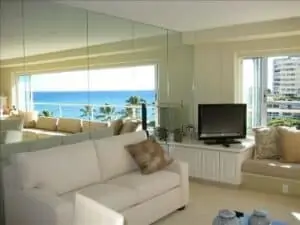 4. Use mirrors to broaden space.
Mirrors reflect the room and give the sense that the room continues beyond the wall. When the mirrors are kept clean to a glassy finish, they may even be mistaken for a passway into the next room.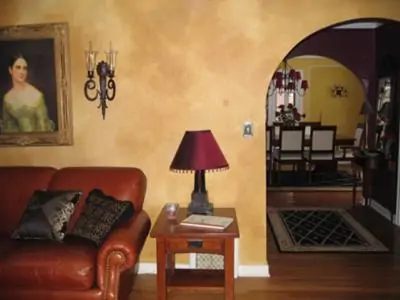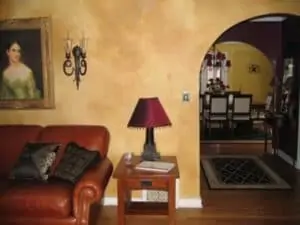 5. Choose furniture that earns its place.
Furniture like couch tables or side tables can play double duty to help reducce the amount of furniture you need to fit in your small living room. Side tables can stand in when there is no room for a coffee table. A sofa table can work as a lamp table where keys and other items are kept.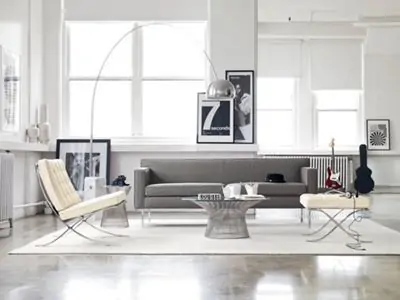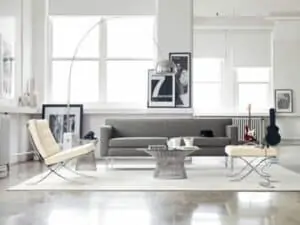 6. Opt for lighting that doesn't take up floor or table space.
Every lamp you place on the floor or sit on a table in a small living room breaks up the flow of the room. Instead, go for wall sconces and ceiling lights that bring light into a room, and can also work to enhance the small living room ambiance.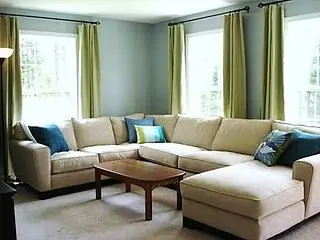 7. Avoid pushing furniture against the walls.
It might be your first instinct to push your couch to one end of the room and the tv to the other to make the middle of the room appear larger, but this can actually make the walls seem closer together and make the room seem even smaller. Try to create walking space behind the couch rather than in front of it to expand the room.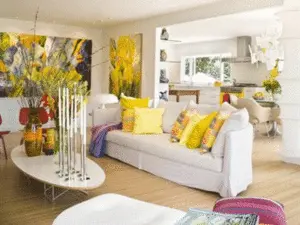 8. Use pops of accent colors.
Pops of color in your small living room will help to draw the eye towards those items instead of noticing the small space of the room. For instance, if you have sofas that are neutral-toned, place a few
colorful pillows
against the back.
Small living rooms do need special attention as far as decorating goes. However, with the right furniture and an eye for design, your room will seem larger than life. Download our eBook How to Design Your Home Room by Room to get a boost of inspiration.