Summer is fading away, and it's the time to trade in those bright, sun-soaked hues for warm, earthy tones of fall. Whether you're a seasoned decorator or a novice looking to refresh your living space, Woodchuck's has you covered with these easy fall home decor tips to transition your home from summer to fall.
Fall Living Room Furniture Decor
As the heart of your home, your living room deserves a seasonal makeover this fall. Embrace the changing seasons and add warmth and comfort to your living room by incorporating fall textures like cozy blankets, fluffy pillows, knits, and corduroy.
Organize your blankets in a wicker basket for both style and convenience. Consider adding layers of autumnal tones like terracotta, olives, burnt oranges, and other earthy hues to your decor. Houseplants are another great way to elevate your space for fall.
Replace your bright summer blooms with fall-inspired arrangements, such as faux leaves and dried flowers. You should also consider softening your lighting with candles, twinkly lights, and fall-scented candles to create a warm and inviting atmosphere.
Seasonal Bedroom Furniture Design Ideas
Your bedroom should reflect the changing seasons too. Fall into the new season with these affordable home decor tips to transition your bedroom or guest room.
Lighting
Lighting is key to setting the mood for autumn. Consider dim lighting to create a cozy atmosphere and incorporate bedside lighting for functionality.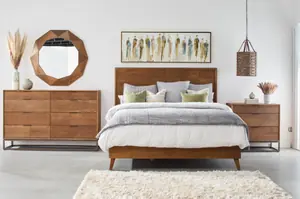 Seasonal Candles
Infuse your space with the scents of autumn using seasonal candles. Choose from scents like cinnamon, apple, and other fall-inspired fragrances to bring a soft, flickering glow that soothes the senses.
Textured Rug
Swap out your summer rug for a thicker, fuzzier one to bring warmth and comfort to your feet. A textured rug can add an extra layer of warmth to your room, making those chilly fall mornings a bit more bearable.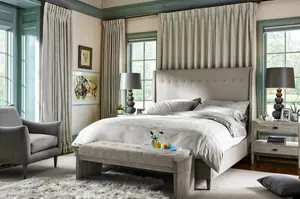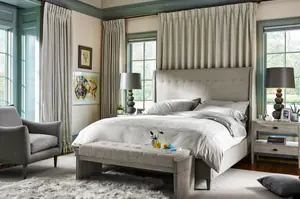 Curtains
Change out your curtains for darker fall colors or opt for heavier ones to keep the warmth in so you can enjoy the fall season from the comfort of your bed.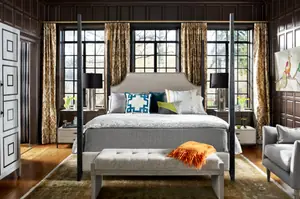 Bedding
While it might be too soon for flannel sheets, consider changing up your color scheme and adding textured throw blankets to create that perfect autumn vibe in your bedroom.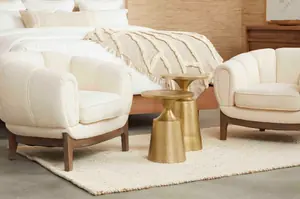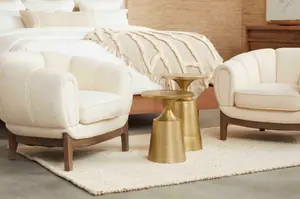 Fall Dining Tablescapes
Entertaining guests in the fall can be a delight, and there are many ways to create an inviting autumn dining atmosphere. Decorate your dining table with a centerpiece such as seasonal flowers, pumpkins, leaves, or other natural elements.
When setting your table, choose plaids and warmer neutral tones to evoke that cozy fall feeling. Consider opting for dinnerware in earthy tones to match the rest of your dining room's style.
Impress your guests and serve up hot apple cider and other fall-themed drinks. You might also set the mood with moody, dim lighting and the comforting scents of pumpkin, cinnamon, and apple.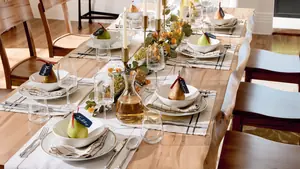 Fall Patio Design Ideas
Don't overlook the potential of your outdoor living areas during the autumn season. Transition your patio into a fall haven with these small changes.
Hydrangeas and Wreaths
Elevate your fall decorating game by crafting wreaths and arrangements using natural elements like sticks and pinecones. Infuse the essence of autumn into your outdoor decor with the timeless elegance of hydrangeas.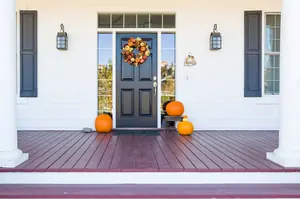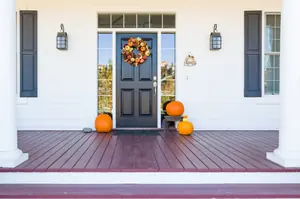 Baskets
Wooden or woven baskets are versatile outdoor decor elements that can effortlessly blend with your fall patio design. Use them to display seasonal flowers, store blankets, or even as unique plant containers. Plus, they can double as outdoor storage!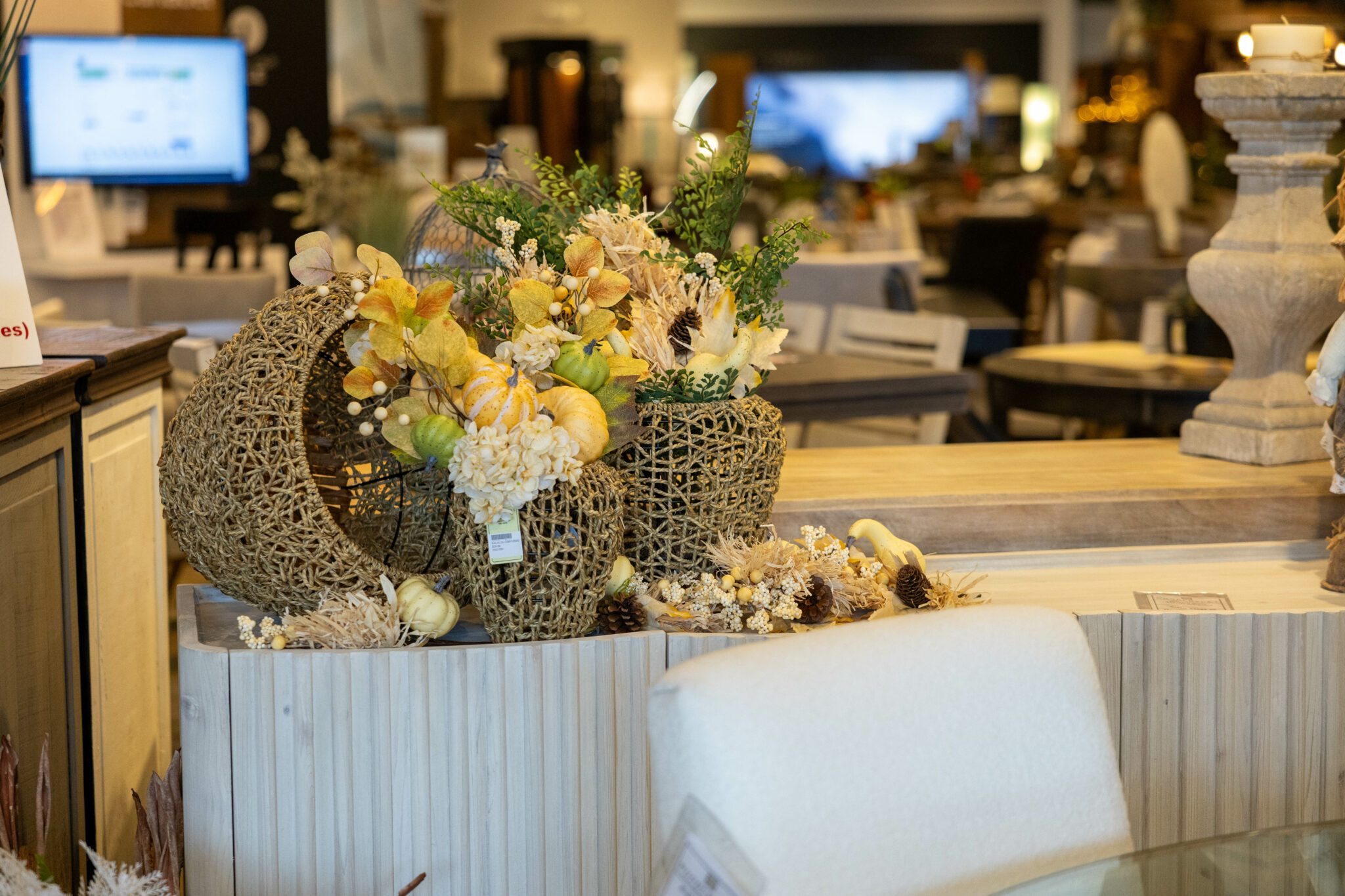 Fire Pits
As the temperatures drop, consider adding a fire pit or fire table to your patio for a cozy and inviting atmosphere. It becomes the perfect spot for evening gatherings with friends and family, where you can share stories and toast marshmallows.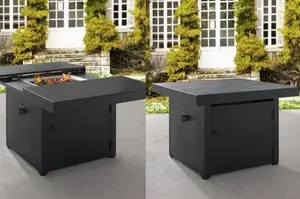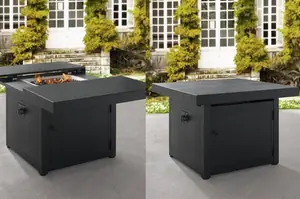 String Lights and Lanterns
To create a magical atmosphere in your outdoor space, string lights and lanterns are essential additions. Their soft, warm glow adds a touch of enchantment to your fall evenings.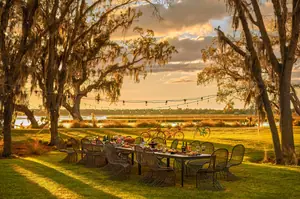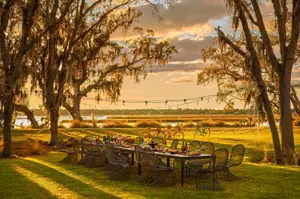 Outdoor Pillows & Blankets
Extend your outdoor comfort into the fall season by incorporating cozy outdoor pillows and blankets into your patio decor. These soft furnishings not only add comfort but also introduce inviting textures and colors.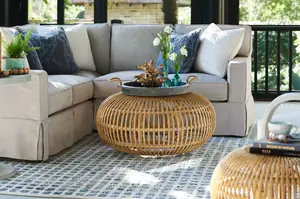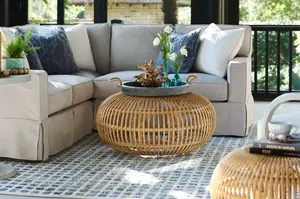 Fall Furniture Brands at Woodchuck's
When you shop from these trusted brands available at Woodchuck's, you can easily find the right seasonal home decor and furniture to transition your home into a cozy haven just in time for autumn.
Bassett
If you lean towards traditional and rustic decor for the fall season, Bassett is the brand for you. Their timeless pieces and rustic charm will add warmth and character to any room in your home.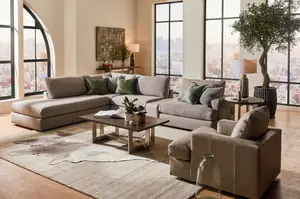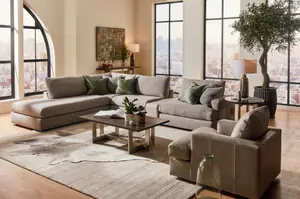 Bernhardt
For those seeking a more moody and luxurious feel in their fall decor and furniture, Bernhardt offers a range of perfect options. Their sophisticated pieces are perfect for creating an elegant autumn atmosphere.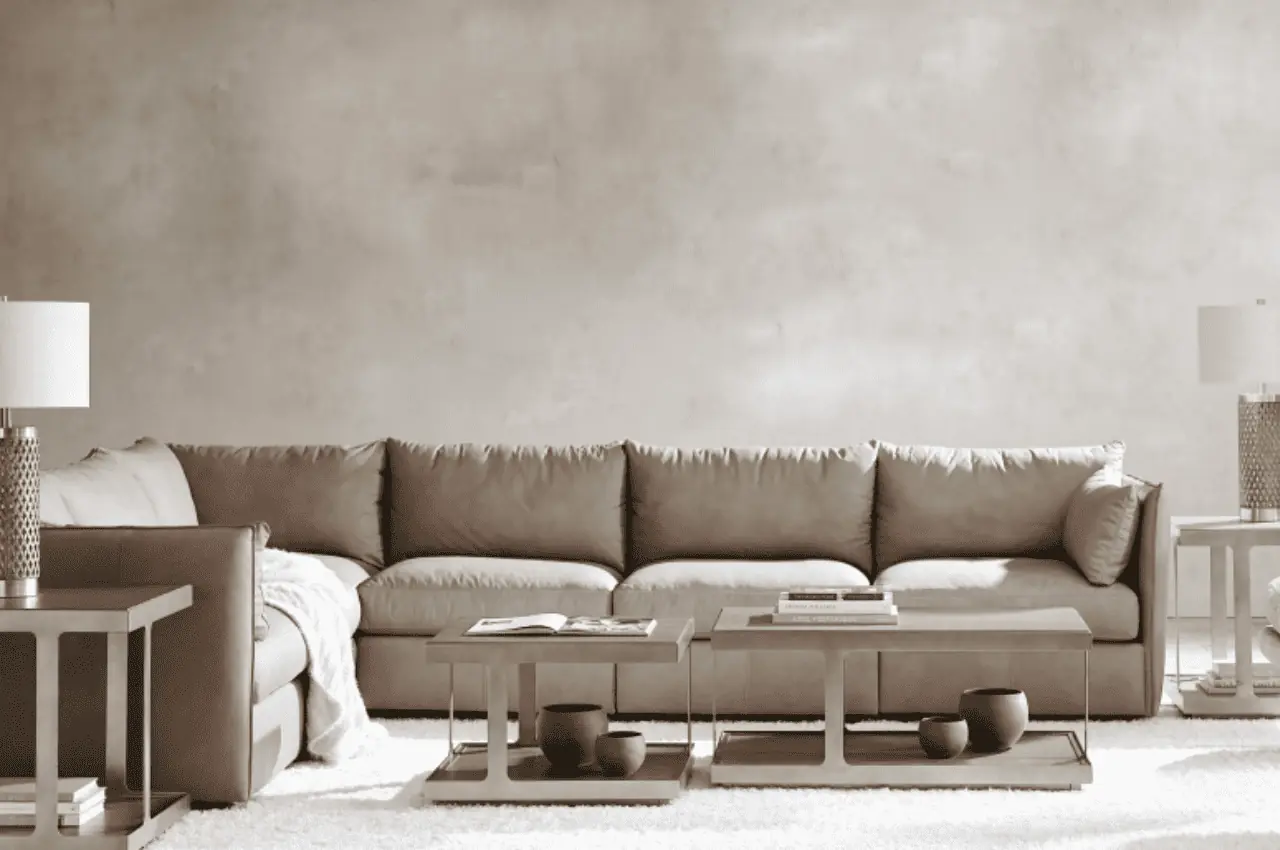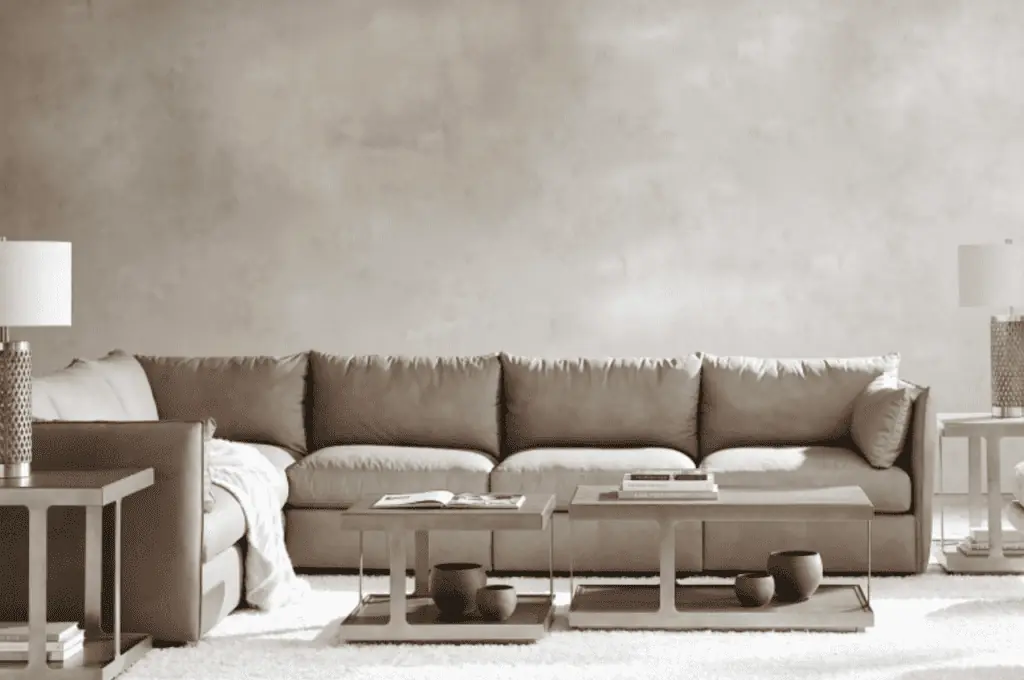 Canadel
If you're on the hunt for the perfect dining table this fall, Canadel has you covered. Their versatile and high-quality dining tables provide the ideal canvas for crafting beautiful fall tablescapes and hosting memorable gatherings.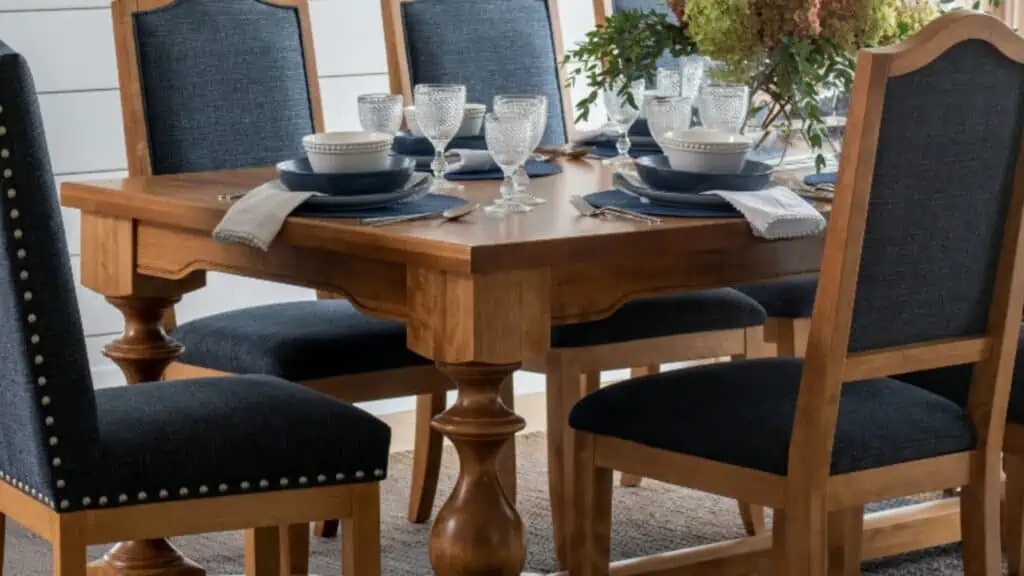 Visit Woodchuck's Custom Furniture in Jacksonville, FL
Make the most of the season's charm and enjoy the comfort of a well-decorated home with Woodchuck's. Visit our furniture store in Jacksonville, FL where our design consultants are ready to assist you in making your home a haven for autumn. For even more inspiration and options, check out our lookbook to see what we have to offer.