The holiday season is just around the corner, and it's time to prepare your dining room for festive gatherings and meals. Your dining room is at the heart of holiday celebrations, making it essential to spruce up your table for the season. 
Woodchuck's is here to guide you through the process, from choosing the right dining furniture to styling tips for your favorite holidays. Transform your dining room into a warm and inviting space that your guests will adore with these tips.
How to Choose the Right Dining Furniture
The foundation of a well-styled dining room starts with the right furniture. Your dining table is not only where you'll enjoy your holiday feasts but also the focal point of your room's design. When selecting the perfect dining table, consider the following:
Narrow Your Aesthetic
Whether you lean towards traditional, classic farmhouse, or modern styles, it's crucial to choose a table that aligns with your preferred aesthetic. Your table sets the tone for the entire room.
Table Functionality
Think about how you'll use your table. Are you a frequent host of dinner parties, or do you have a family with kids? Knowing your needs will help you choose the right table.
Seating Capacity
Determine how many people you want to accommodate. If you often host gatherings, consider a table with the option to extend, like a Mavin Furniture table. For inspiration, check out these stunning tables or take a look at Woodchuck's all-inclusive lookbook for a full list of the perfect pieces.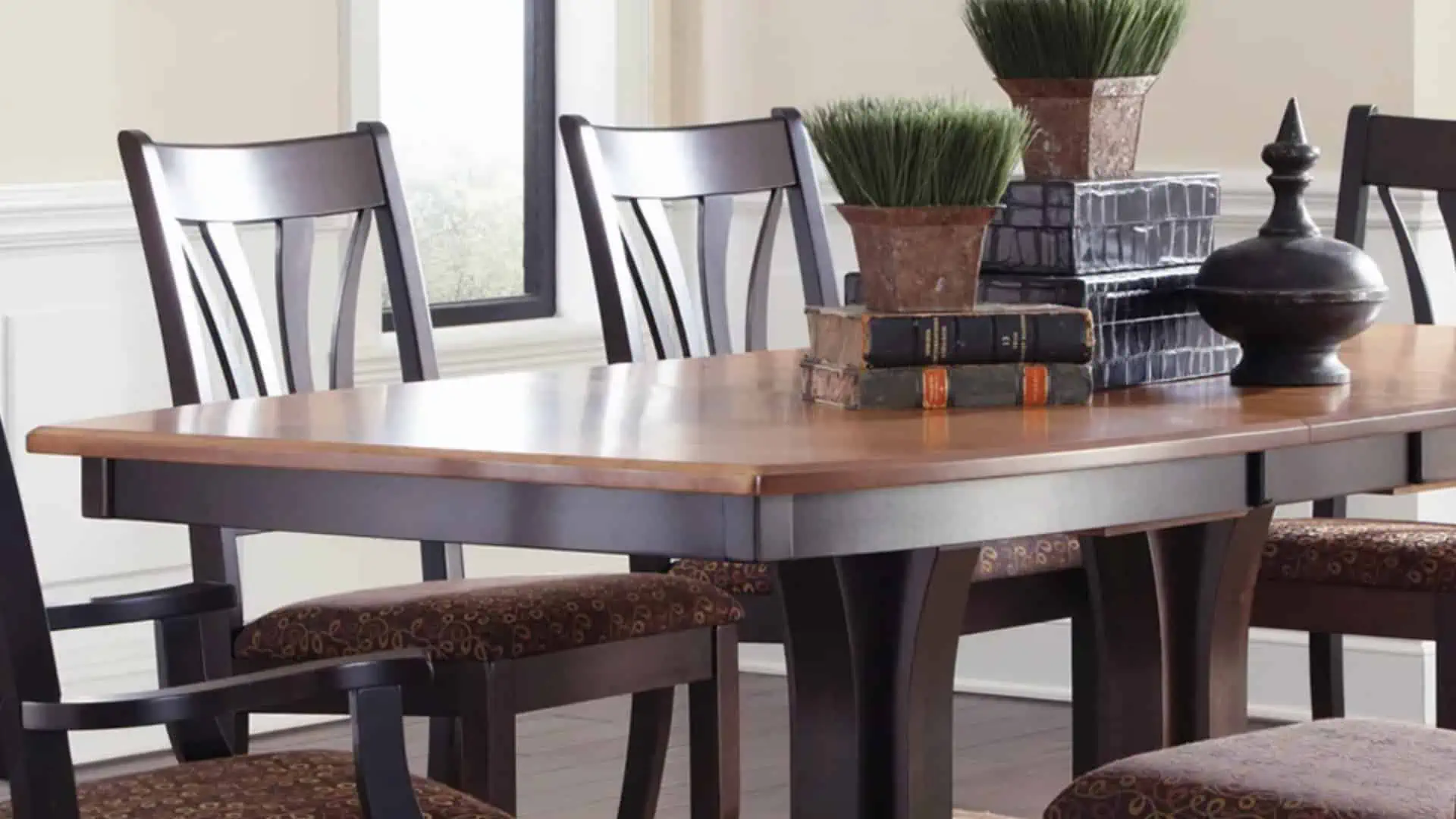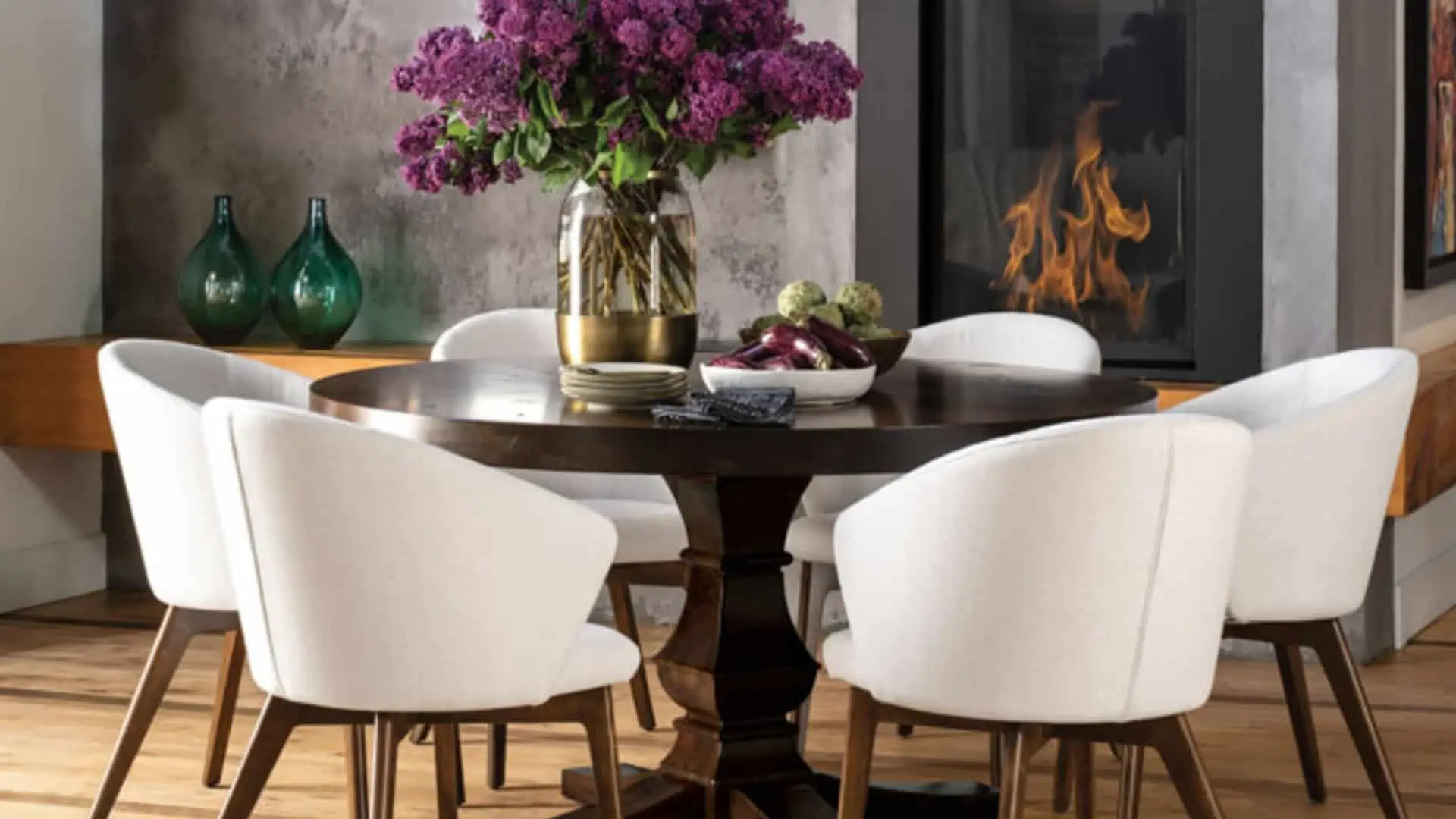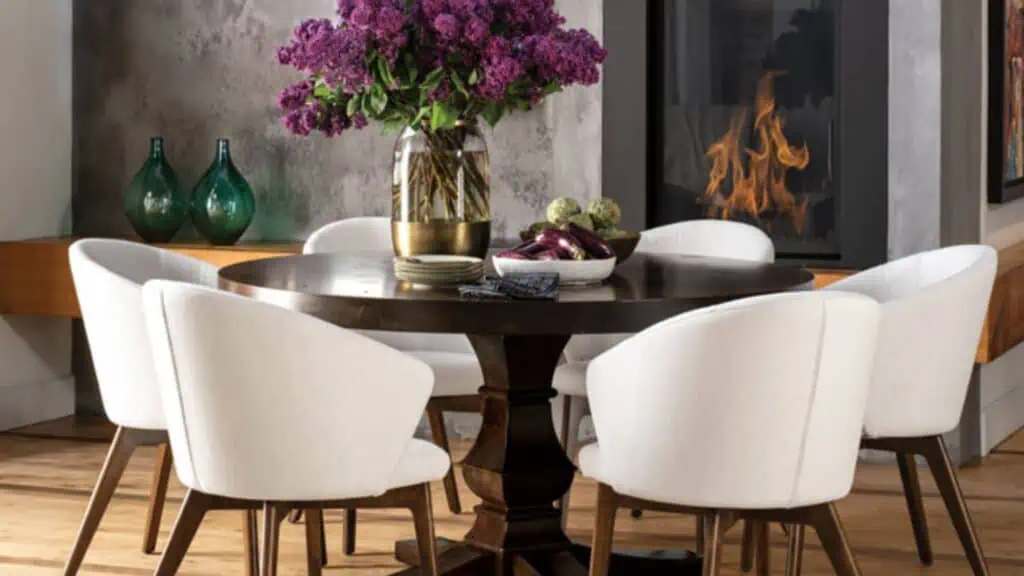 For an extra dose of inspiration on styling your dining room, take our interior design quiz, which can guide you in tailoring your dining space to your unique tastes and preferences.
Holiday Home Decor Guide
No matter your favorite holiday, there are countless ways to infuse your home with the magic of the season. Consider these ideas to spruce up your events for the upcoming holidays:
Thanksgiving
Embrace natural elements, and if you have a beautiful table, don't hide it under a tablecloth. Use neutral colors with plenty of texture, such as burnt oranges and deep greens. Decorate with seasonal items like pumpkins, candles, pine cones, and more.
Halloween
Go spooky with skeletons and spiderwebs or opt for a chic vibe with white pumpkins and gold accents. Decorate with lots of candles, especially in black, orange, or white, to add to the ambiance. Incorporate bats, fake spider webs, and other creepy elements.
Hanukkah
Highlight a menorah as the centerpiece of your table. Opt for white floral arrangements with blue and gold accents, and incorporate blue and white decor items to capture the spirit of the holiday.
Christmas
Go for a classic white and green theme with pine cones and candles. Add gold accents for a touch of elegance. Incorporate red and white elements for an even more festive look.
New Year's
Embrace jewel tones, champagne, and shiny centerpieces. Incorporate a disco ball and glitter for a glamorous atmosphere. Create height with decorations to add interest to your table.
To explore more style ideas and find the perfect furniture pieces for your holiday styling, check out our lookbook.
Decorate For The Holidays with Woodchuck's
Choosing the right dining room style is made easy with Woodchuck's. Bring our non-commissioned design consultants your Pinterest or mood board and we'll bring your seasonal design inspiration to life. Visit our furniture store in Jacksonville, FL or check out our lookbook to start your holiday styling journey today.