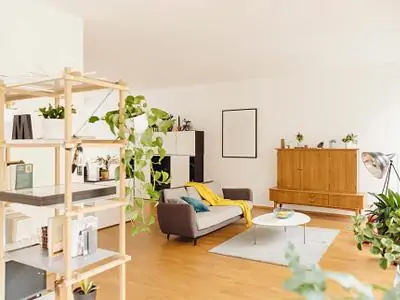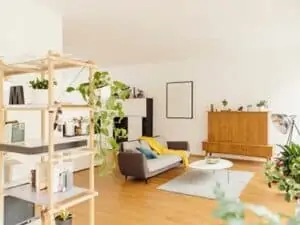 Add Plenty of Fresh Greenery
Naturalizing your home is all about inviting outdoor elements indoors. It makes sense to start with actual pieces of nature: living plants and flowers. Find out which plants thrive in indoor environments, rule out any toxic plants that might harm your pets or guests, and then balance out your sofas and tables with pots and vases full of greenery. Your air will be fresher, your mind will be soothed by touches of green, and your other accents will instantly look more alive and inviting.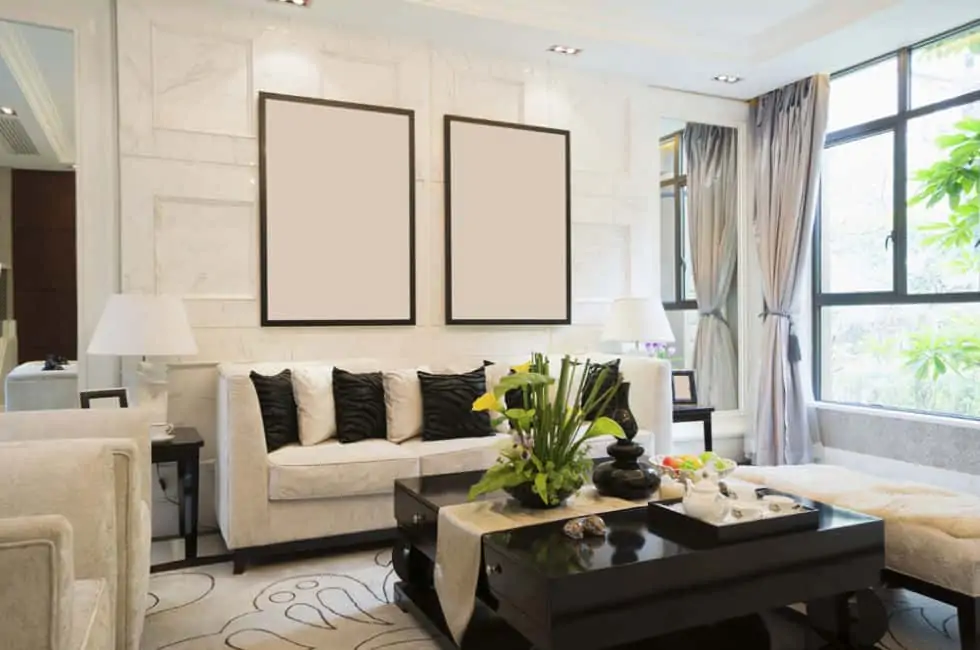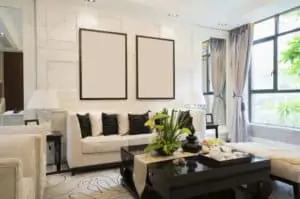 Choose Living Room Furniture with Clean Lines
Ornate carvings and busy, overstuffed cushions scream "man-made". If you want your living room to look and feel natural, look for clean, simple lines as you browse furniture stores. Wooden chair legs don't have to be straight lines, but make sure any curves are soft and gentle, and stick to solid color upholstery. Leather furniture is a good choice for a natural living room. Just balance it out with canvas-style upholstery and wood or stone tables.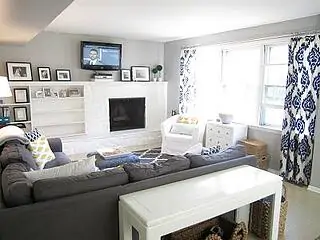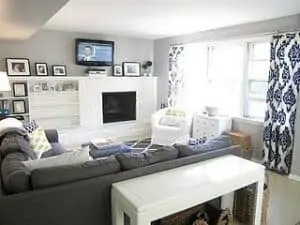 Stick to Light, Natural Colors
You want your space to feel sunny and alive, so choose your colors accordingly. A few pops of bright green, blue, or coral will recall oceans and forests, but too much color overwhelms the eye, so make sure your paint and upholstery choices are light and neutral. White and off-white are safe paint choices, because white is abundant outdoors and won't distract from bolder pieces indoors. Another way to work with white? Give a bookshelf a colorful backdrop and fill the shelves with all-white art and accents.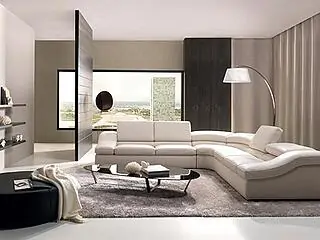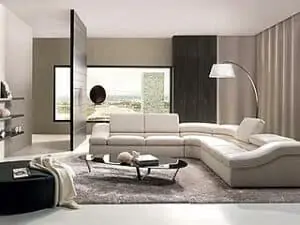 Keep Your Accents Simple
Natural and rustic décor is so popular that you'll have no trouble finding interesting pieces made of raw, natural materials. But if you overdo it, the details will get lost, creating a decidedly unnatural effect. Stick to a few simple statement pieces, such as a cluster of twisted branches or a mirror framed with driftwood. Complement them with simple, modern pieces of similar sizes and shapes. Instead of filling every empty space with "natural" accents, give these few accents enough space to truly stand out.
How natural is your living room? Browse our sofas, couches, and other furniture and decor to find inspiring pieces that complete your indoor space. When it comes to beauty, nothing beats Mother Nature – but our design team will take a cue from her to help you perfect your indoor space.
Need some inspiration for decorating your home? Download our style guide, MODA, to find unique and beautiful fashion for your home!