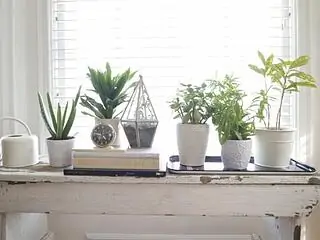 Start to Smell the Flowers
If you don't have a green thumb, grab a bouquet of colorful daisies or other simple, cheap flowers at the supermarket during your weekly grocery run. Stick your stems in colored glass vases or bold shades of ceramic to double the colorful effect. You could also mix it up with a lucky bamboo, cactus, or other low-maintenance greenery in colorful pots and cups.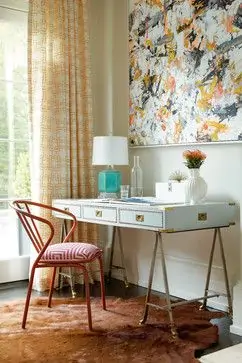 Hang Up Vibrant Artwork
Wall art doesn't get in the way of your work surfaces, and it can make a huge difference in your morale and overall productivity. Break up your blank walls with bright, colorful paintings and photographs, or just find one huge piece that spans the width of your desk for a pleasant workday view.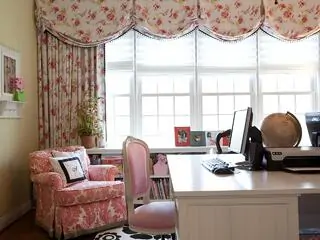 Get Funky with a Colorful Chair
Ergonomic support is the most important priority for your office chair, but after you find a model that keeps you comfortable and productive, make sure you have a colorful place to sit too. Upholster your current desk chair with a fun pattern, or add complement it with a colorful accent chair for lounging and reading in style. Plop down on a plush purple armchair, or spray-paint bold rainbow stripes on a vinyl chair.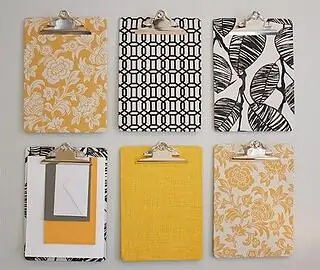 Organize with Fabric Clipboards
A handful of nails, a stack of upholstery scraps, and some clipboards are all you need to turn unused wall space into your own personal rainbow of important files. Hanging multiple clipboards on the wall is a great way to keep important paperwork sorted and easily accessible. When you wrap them in colorful fabric – think plaid, florals, polka dots, zigzags, and even funky animal prints – they also stimulate creativity and positive moods.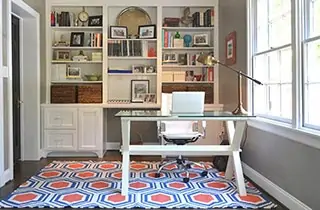 Throw Down a Throw Rug
Bring your desk, bookcase, and other office furniture together with a large, colorful area rug that makes the space feel like home. Pick a plush rug in your favorite bright color, or invest in a low-pile rug with an abstract design for a more sophisticated home office aesthetic.
At Woodchuck's Fine Furniture & Decor, we want to help you transform your home office into a retreat that makes work fun. Before you shop other furniture stores in Jacksonville, brighten your day by browsing our inventory of high-quality home office furniture and accessories. You can also download our style guide, MODA, to help you get inspiration for your own home.