Are you looking for a new recliner, but aren't sure where to start? Woodchuck's Furniture offers a variety of recliner options that are guaranteed to provide your living space with ultimate comfort. Shop our Stressless Wing collection to find the perfect piece that will adapt to any room in your home. 
Choose the Stressless Wing Right For You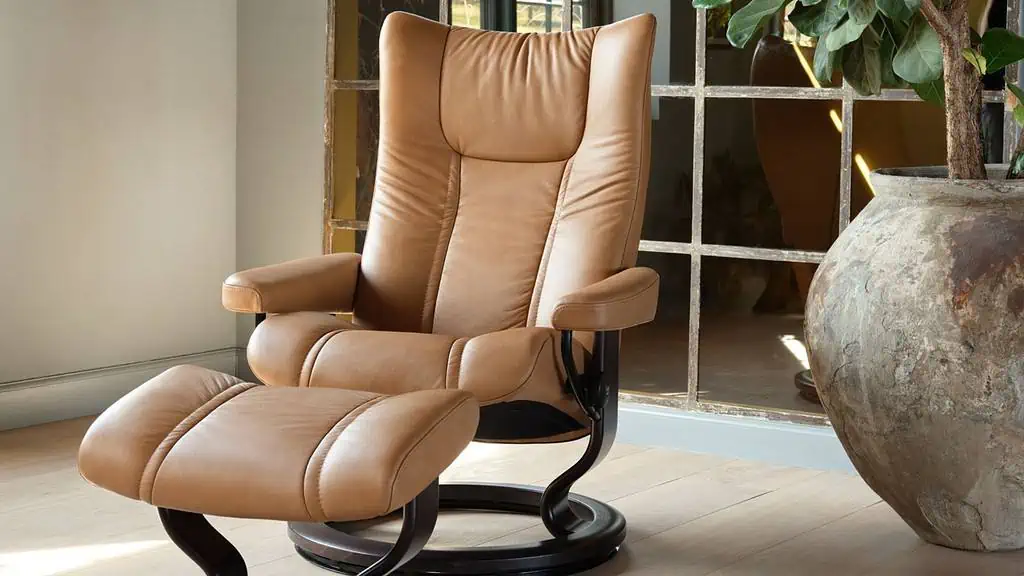 The Stressless Wing is one of the most popular recliner designs in our furniture showroom. Designed to provide adaptable head and lower back support, this collection is sure to become your new favorite seating option. Here's how to choose the right one for you. 
The Stressless Classic base is offered in a variety of wood finishes at the most affordable price, featuring a 360-degree swivel point. The Signature base is designed with both wood and metallic accents for a modern look, featuring a Balance-Adapt system that interprets your body movements and provides ultimate comfort.
Other recliner options include power wing and leg functions, including buttons that allow you to manually readjust your position. When you shop Stressless, you're given the freedom to choose from various functionalities, bases, price points, and size options based on what's right for you.
Benefits of Stressless Furniture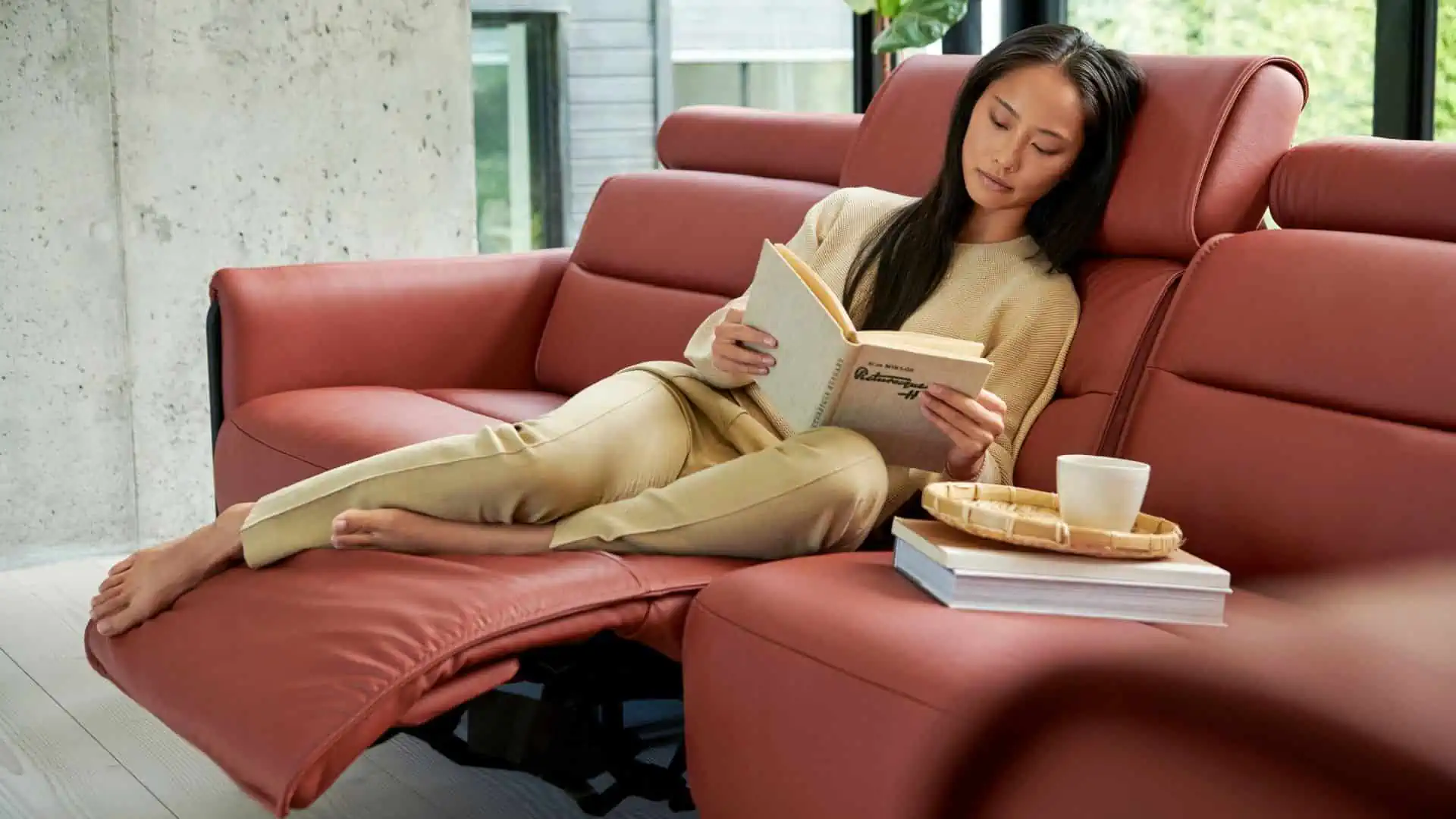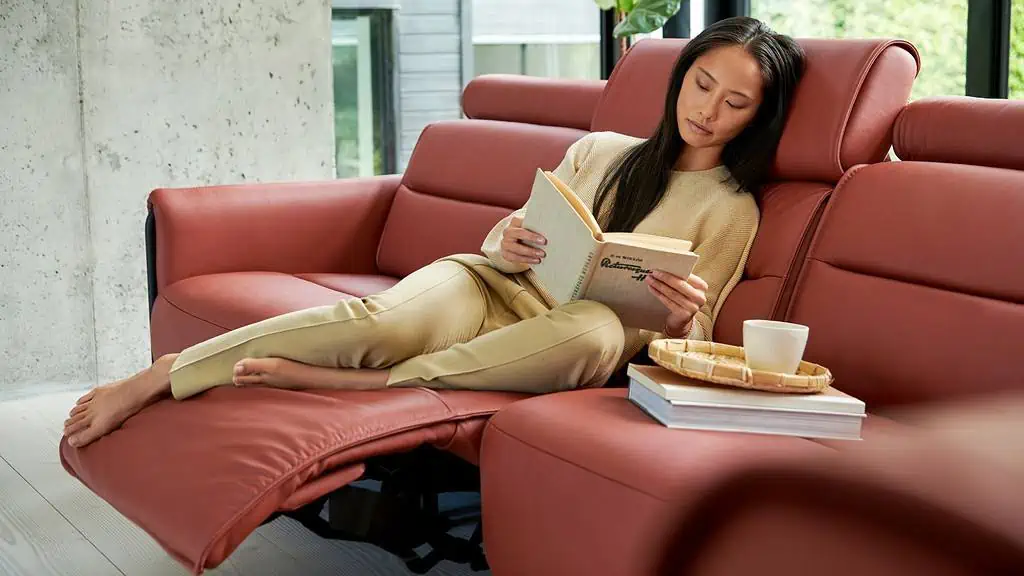 Stressless Furniture offers high-quality, innovative seating options designed with comfortability in mind. Offered at affordable price points, Stressless pieces are both stylish and practical for any room of the home. 
Endorsed by the American Chiropractic Association, Stressless has mastered the art of creating fine-tuned furniture pieces that provide a balance of softness and support. Seating options like the Stressless Wing are made with a system of springs designed to interpret body movement and support the head and back.
Stressless Furniture is created to custom fit your home decor style and built to satisfy your space for many years. Woodchuck's design consultants are here to help you find the perfect Stressless fit for your living room, office, or dining room today.
How to Style Your Stressless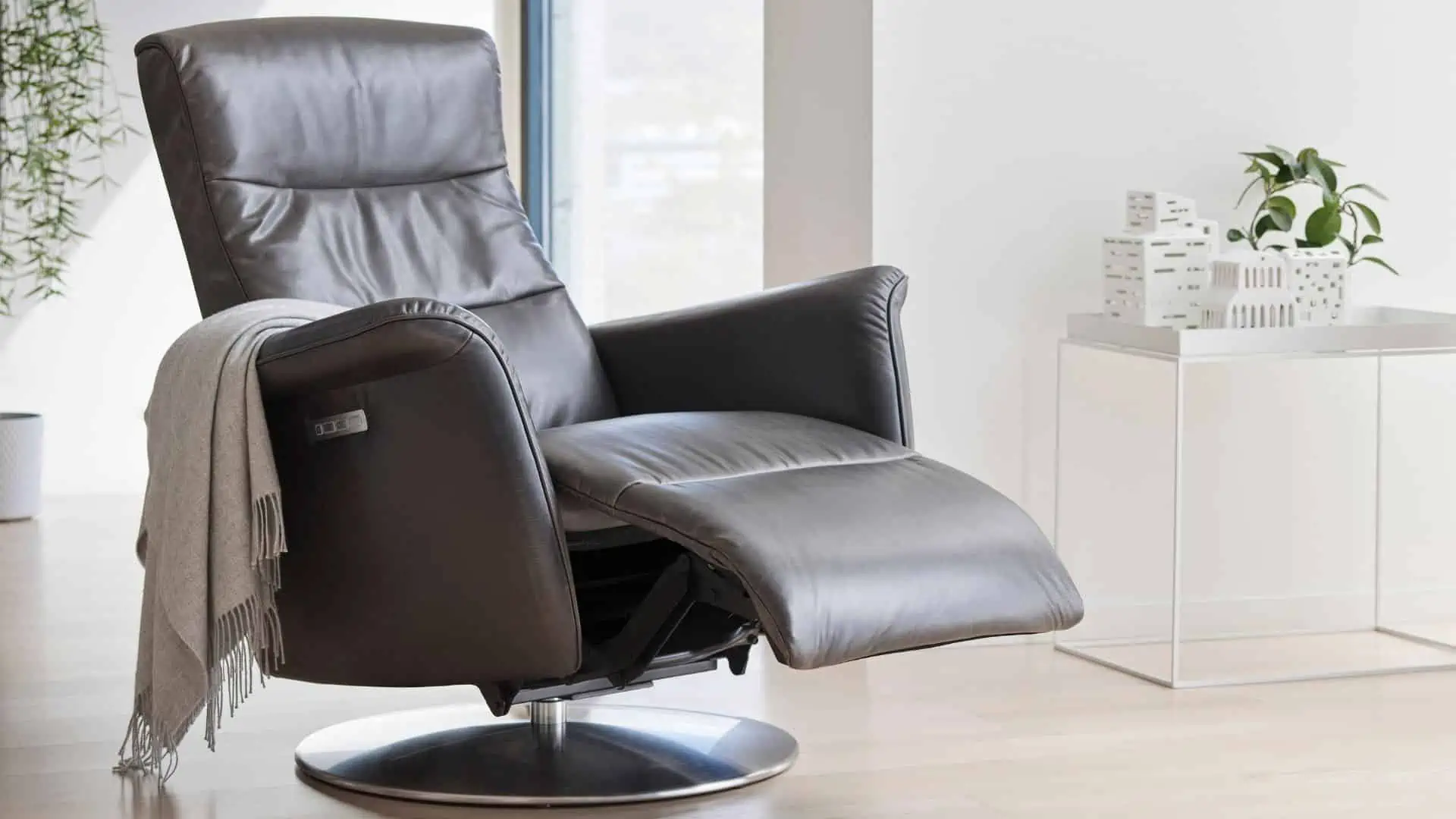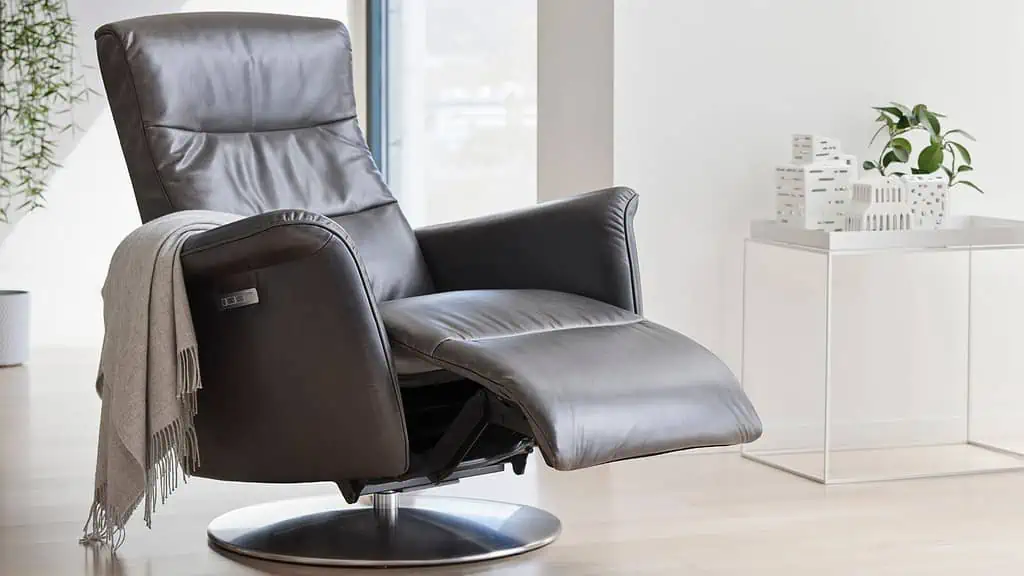 Stressless recliners come in a variety of colors and leathers, ensuring a perfect fit in any room of your home during any season. Paloma, a slightly corrected leather designed with dyes and pigments that smooth its structure, is one of the most popular choices. 
Finished with a thin coat of lacquer to protect your recliner from scratches and scuffs, Paloma leather is a soft and natural material that will provide ultimate comfort. Whether your recliner is meant for your casual-styled office or modern, contemporary living room, you'll enjoy your Stressless recliner for years to come.
In addition to Paloma, Stressless offers a wide selection of leather options that fit perfectly into a variety of home decor styles. The brand's recliners can be customized to suit any room, from distressed, industrial-styled areas to traditional, classic decor styles.
The recliners can also be paired with accessories like the Stressless computer table to increase functionality in any room of the home. Work with an experienced Woodchuck's design consultant to determine the perfect material and color for your home.
Visit Woodchuck's Furniture Today
At Woodchuck's, we're proud to be a Stressless Furniture retailer. Finding the perfect seating option is made easy with our Stressless collection. Visit Woodchuck's showroom today to choose the recliner your home needs today with the help of our expert design consultants.