Are you tired of endlessly scouring furniture stores, only to never find pieces that match your style and space? At Woodchuck's Fine Furniture, we're here to help you discover the wonders of custom furniture. Say goodbye to the hassle of hunting for the perfect piece and embrace our inventory tailored to you.
Choose Custom Furniture & Choose Quality
When you choose custom home furniture, you're not just investing in a piece of furniture — you're investing in quality. Learn why the quality of our custom pieces surpasses ready-made options from big box stores.
Quality & Durability
Custom furniture is built to last, crafted with precision, and made from the finest materials. When you purchase a custom piece, you invest in a legacy that can be passed down through generations. At Woodchuck's, we take pride in the quality of our custom home furniture, and ensure that every piece is built to stand the test of time.
Material Choice
At Woodchuck's, you can choose from a wide array of materials for your furniture, so that your piece both complements your style and suits your functional lifestyle needs. For example, upholstery materials like Performance Fabrics or slipcovers are perfect to protect your furniture if you entertain guests, or if you have children or pets.
Space Availability & Utilization
Ready-made furniture is typically offered in standard sizes, which don't always work for your space. Woodchuck's custom furniture can be tailored to fit any room, so you can make the most of your available space.
Design, Customization, & Exclusivity
Custom furniture is a canvas for your creativity. At Woodchuck's, our design consultants are ready to help you bring your vision to life, creating a piece that's exclusively yours. Say goodbye to cookie-cutter designs and embrace a truly personalized touch.
Steps to Design Your Custom Home Furniture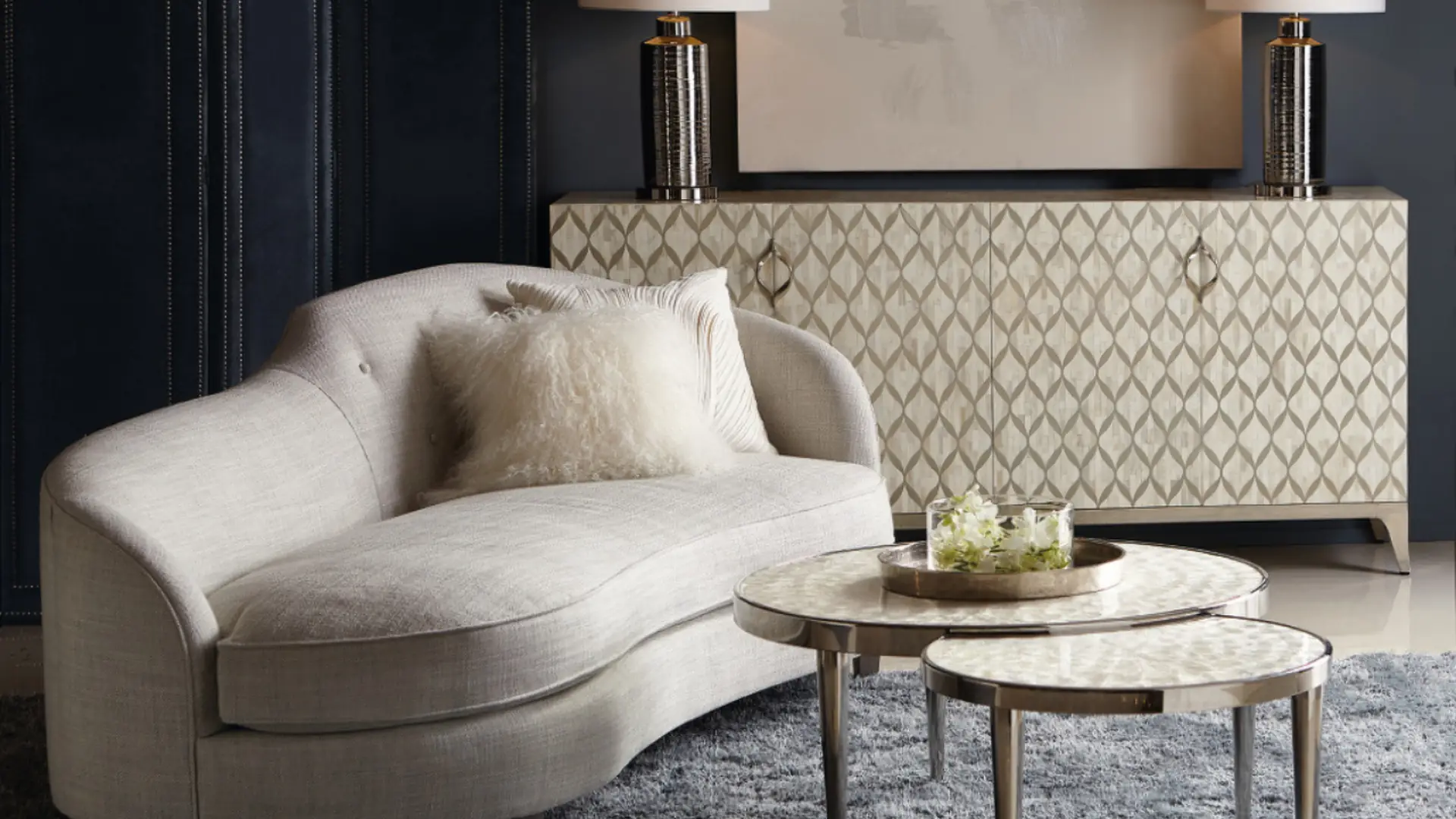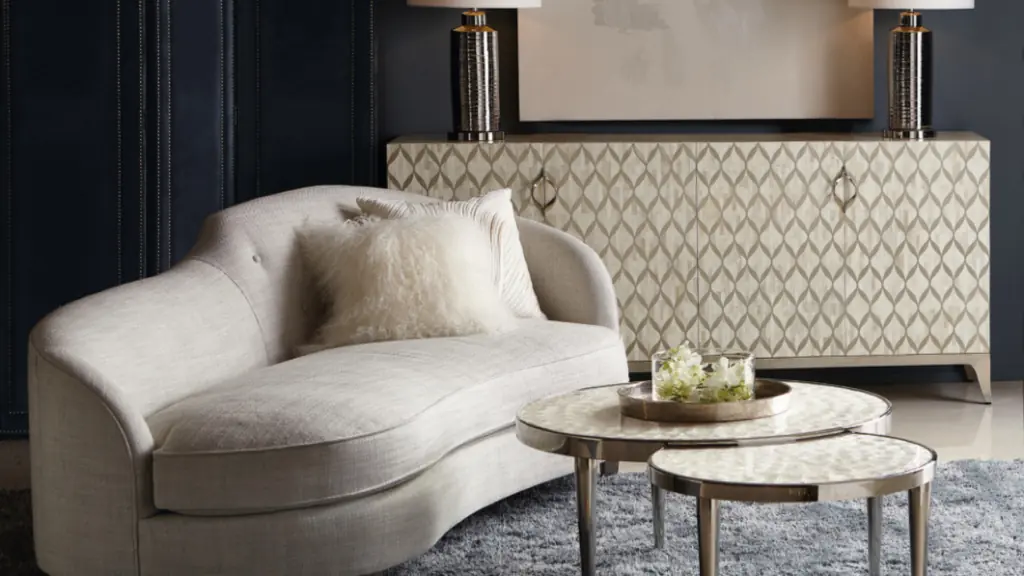 Designing custom furniture may seem like a daunting task, but it doesn't have to be. We've broken down the process into simple steps to make your journey enjoyable and stress-free.
Decide the Piece You Want to Create
First, envision the piece you want to create. Consider your unique style and the intended function of the furniture. Whether it's a sofa, table, or entertainment center, our designers will help you create a piece that fits seamlessly into your daily life and elevates your living space.
Determine Size and Specifications
Make sure that you have accurate measurements of both the furniture piece and its designated space in your home to allow ample room to move around. Our designers will come to your home to help with this part if needed!
Select Your Materials
Now, it's time to get creative with your choice of materials. Our designers will help you consider the aesthetics you desire, the functionality the piece should offer, the intended users, and how often it will be used. No matter the material, you can achieve both durability and style.
Choose the Finishing Touches
The finishing details make your furniture a true reflection of your personality. For example, select hardware that complements your vision, and choose materials that speak to your style.
Custom upholstery is an integral part of custom furniture. At Woodchuck's, we offer various upholstery options from leather, velvet, linen, cotton, silk faux leather, and microfiber to cater to your unique style.
Furniture stain colors also play an important role in defining the character of your furniture. From warm, earthy tones to modern, sleek finishes, the spectrum is broad. Opt for darker stains to infuse your piece with a sense of traditional elegance, while lighter stains bring a more contemporary, airy ambiance.
Work With a Custom Furniture Design Consultant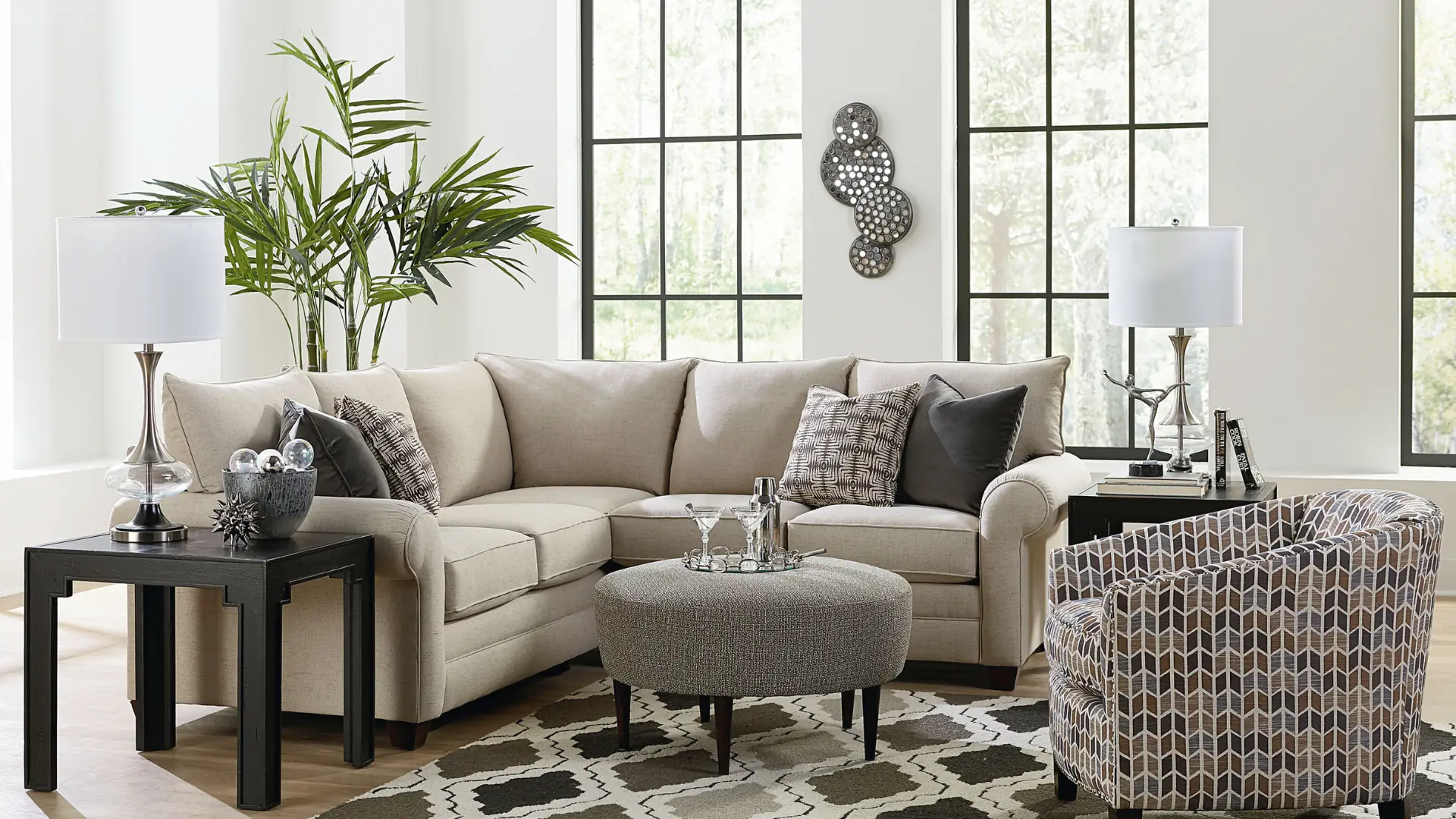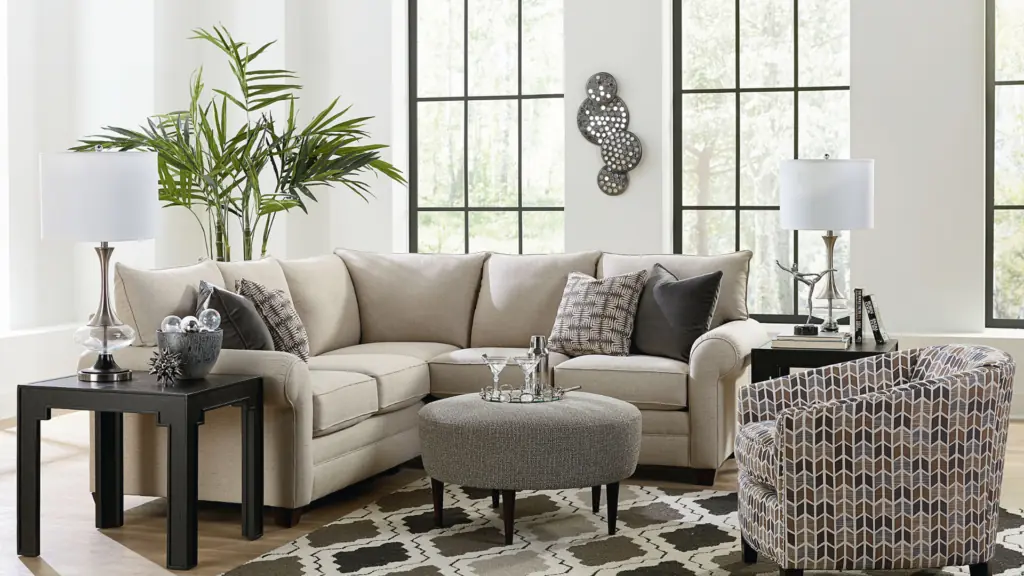 At Woodchuck's, our design consultants are here to make your custom furniture journey effortless and enjoyable. We'll keep your lifestyle and preferences in mind to help you discover a unique style you love.
Do you prefer bold aesthetics or a clean, streamlined look? Do you anticipate cozy, intimate gatherings, or do you envision open, entertainment-focused spaces for hosting events? We'll help you factor in your daily routines and interests when selecting furniture to ensure it aligns with your lifestyle.
Don't be afraid to take risks by experimenting with colors and aesthetics – enjoy the creative and stress-free process. Our design consultants are your partners in this journey to find the perfect style for your one-of-a-kind furniture.
Shop Woodchuck's Custom Furniture Store in Jacksonville, FL
Discover the joy of custom furniture, and let your unique style shine through in every corner of your home. Visit our showroom or check out our lookbook to see all of the options our showroom has to offer. With our non-commissioned design consultants to our custom furniture selection process, you can shop at Woodchuck's furniture store in Jacksonville, FL with confidence.