Pick a Neutral Color Palette
Transitional spaces are clean but warm. That means the furniture is casual but elegant, with simple lines and warm wood tones. Neutral paint is the best way to go. Look for soft and warm tones like beige or ivory. Busy, distracting wallpaper patterns will date the space. Bold colors don't give you enough room to experiment. Warm off-whites, on the other hand, will set the right tone for your transitional living room furniture.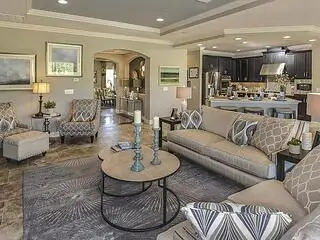 Get Funky with the Rug
Area rugs are the designer's secret weapon. You can harness the power of the rug in your transitional room too. If your furniture and accents are mostly plain neutral tones, bring out some colors and patterns in your rug. For example, a great animal print rug will add that contemporary pop to midcentury leather furniture. If your sofas are more contemporary, balance it with a classic shag or understated Persian.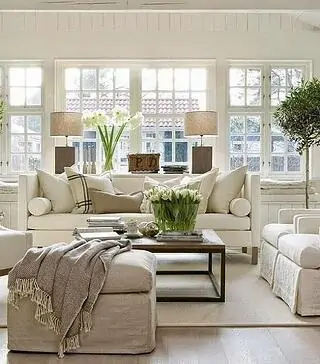 Pick Out Comfy Pillows
Transitional rooms should be the opposite of intimidating. Your cloth or leather sofa should have straight, simple lines and similar color tones as the rest of the room. But after you pick out the right piece, it's time to customize it. Pick fluffy, comfortable pillows and cushions, and don't be afraid to play with color a little. Echo some of the tones in the room, but add your own favorite shades too. Bring out warm-tinted whites with deep orange or red.
At Woodchuck's Fine Furniture & Decor, we love simple, timeless furniture. Our experts will help you find your new living room or dining room furniture at our Jacksonville furniture store. Whether you want to customize one of our Bassett sofas or design a whole new dining room, our classic and contemporary options make it easy to complete your transitional space.
Click below to check out our style guide, MODA. you can learn more about transitional decor, or find other ways to design your perfect room!