Modern living rooms are many things. They're comfortable, beautiful, personalized spaces where you and your family enjoy spending time. They're often entertaining spaces, too.
To freshen up your living space, you'll need well-chosen colors, modern design elements and the latest home design trends. Together, these elements will create a living room you love, and one that impresses your guests, too. Ready to modernize your living room? These seven tips will help you achieve the living room of your dreams.
Modern Living Room Brimming with Colors
Modern rooms call for bold colors. Furnishings and décor in striking pops of color are redefining what "modern decorating" means by creating focal points and accents to draw the eye around the room. Keeping the walls white while distributing vibrant shades around the room will complement the room's structure.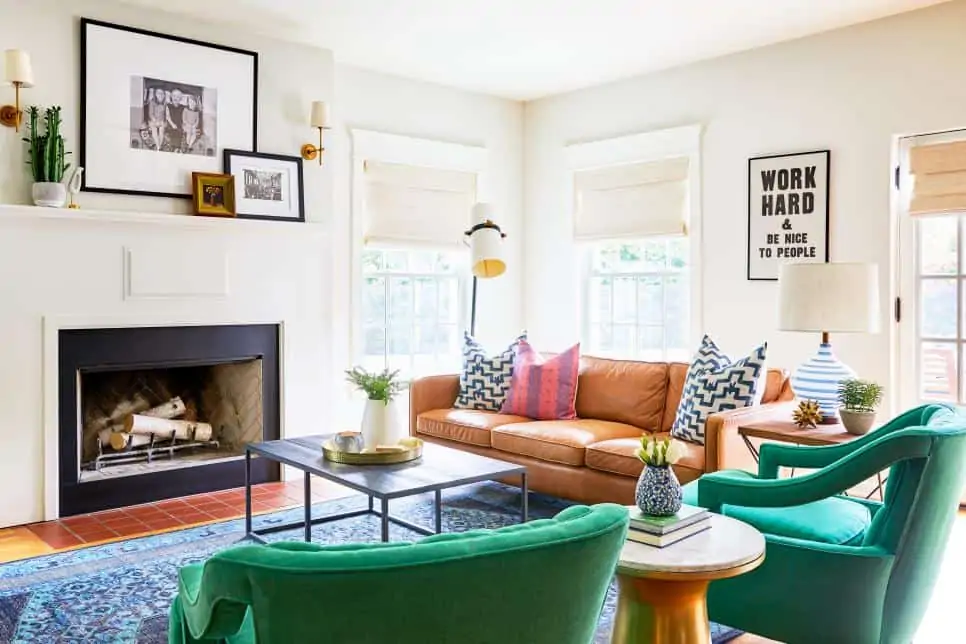 Modern and Transitional
In a transitional living room, modernity comes from combining classical elements with modern ones. This means choosing a classic neutral color scheme works well in a modern room without skimping on the "wow" factor.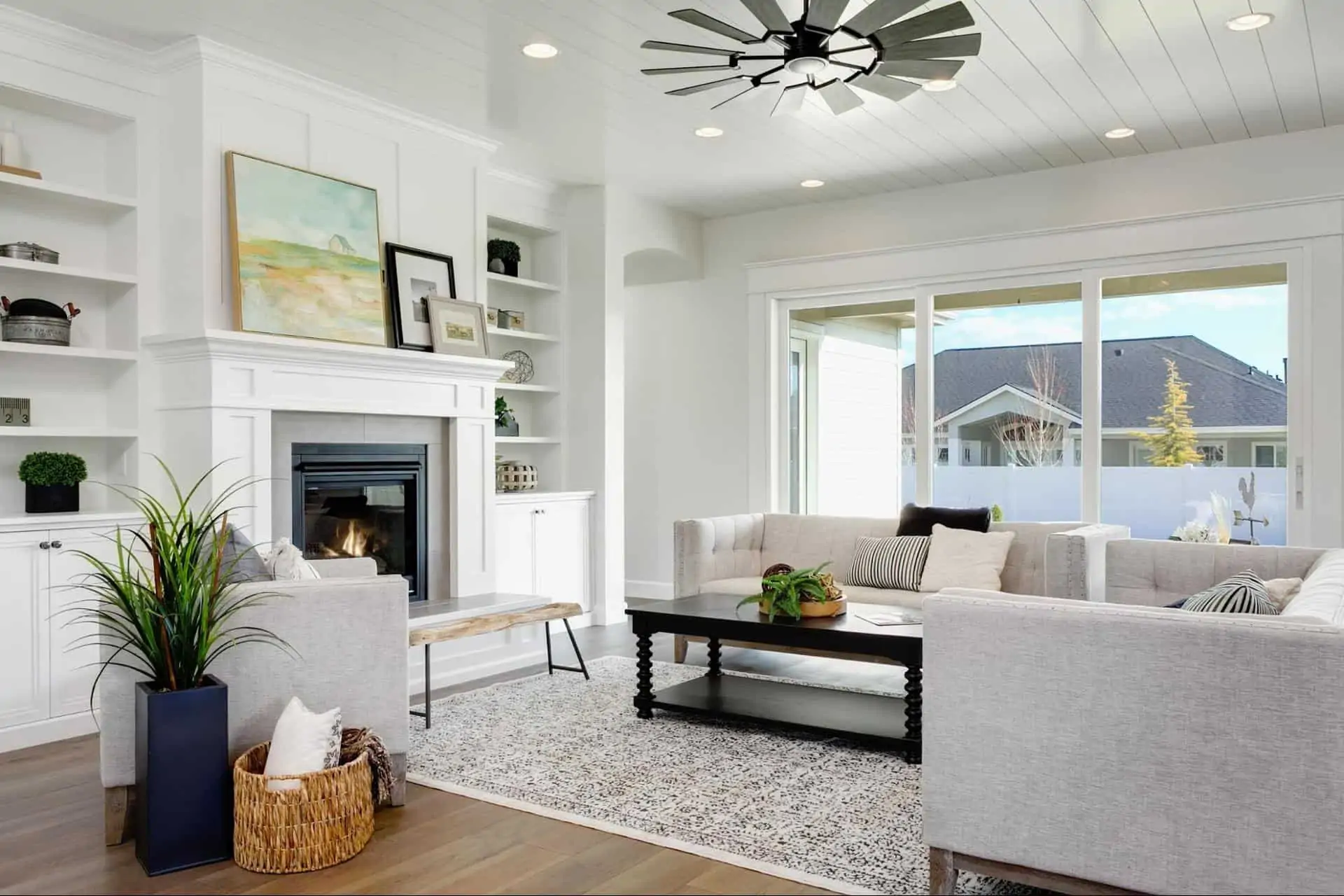 Modern Living Space with Mid-Century Inspired Furniture
Fill your lounge space with the high, wooden windows typical of the mid-century style, using a tilter to let fresh air into the room. Then top it off using wooden-legged furniture, an accent chair, nested coffee tables, and a long three-seater sofa. By using this technique, your interior will have plenty of contrast and visual interest without one piece dominating the look.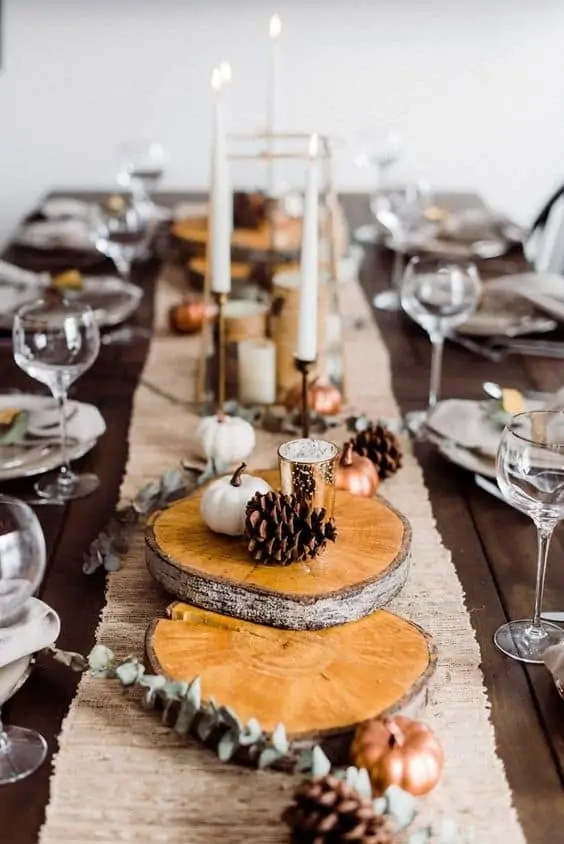 Modern and Minimalist
This style is marked by clean lines, minimal furnishings, and a simple color scheme that coordinates beautifully with the great outdoors. Minimalist living rooms don't have to be cold and spartan-looking. They should be fresh and welcoming.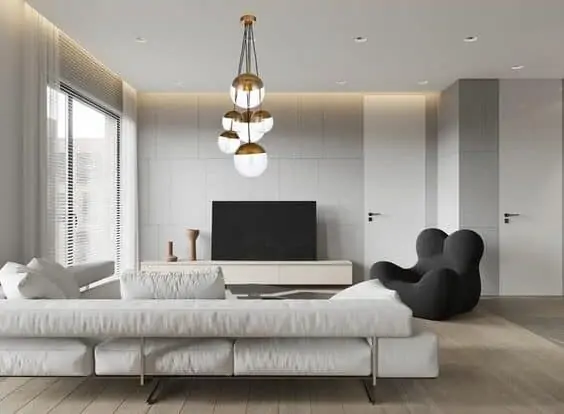 Pattern and Texture
Looking to take your living room's style to a whole new level? Try using wallpaper with a striking modern pattern to make a bold statement.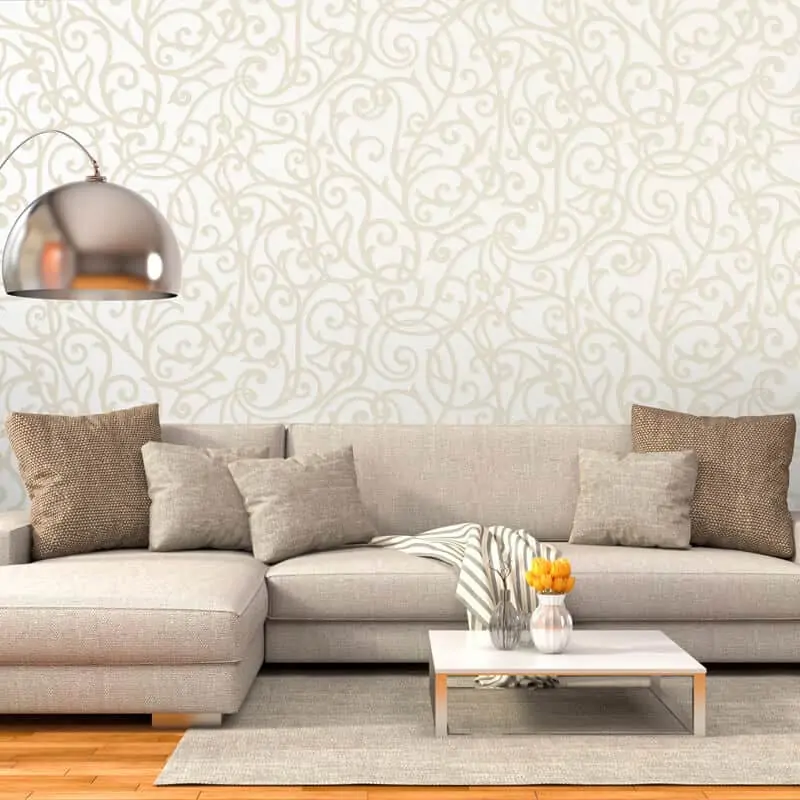 Modern Boho-Inspired Living Room
These living rooms are all about the eclectic. Create a boho-inspired living room with abstract art pieces and geometric designs. To pull the look off, make sure to strike a balance in your colors and textures.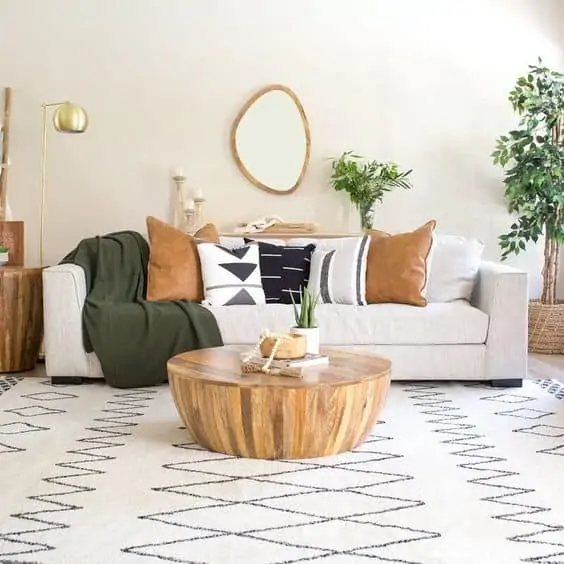 Airy and Bright Modern Living Room
Getting this look means using pops of color to enliven a mostly neutral-toned room. You can do this with large prints hung on the walls to amplify the sense of vibrancy. Bright modern rooms can include a mashup of furniture styles, so feel free to experiment with unusual pieces pulled from a variety of interior design trends.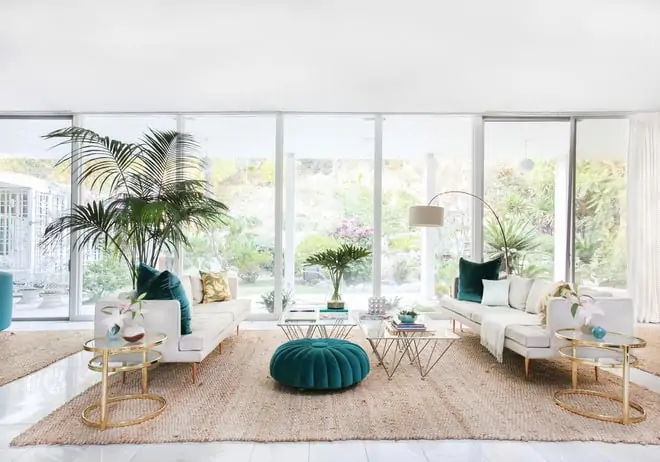 When you're ready to modernize your living room with the latest furniture and home decor trends, you're going to need a Jacksonville furniture store. Woodchuck's Fine Furniture and Décor in Jacksonville is here to help you find exactly what you need. Our showroom is filled with the latest items from the biggest names in furniture design. Our team can help you find exactly what you need to make your dream home a reality.