The sofa is often the largest and most central piece of furniture in the living room. The right sofa is your chance to make a statement through materials, design and other elements. If you're looking for ideas, these sofa trends are sure to make your living room stand out.
Transitional Design
Transitional design is an interesting concept that samples elements from both traditional and modern design styles. Sofas and loveseats may be pleated or tailored, with pleats on modern pieces made with crisp, stiff fabric while tailored sofas and loveseats have a classic feel.
Tan Leather
Tan leather is an Instagram favorite among interior design trends. When choosing a tan leather sofa, the most important decision is choosing the right silhouette. Clean-lined boxy shapes are good if you like the boho aesthetic, while a tufted Chesterfield works best in traditional and modern farmhouse design styles.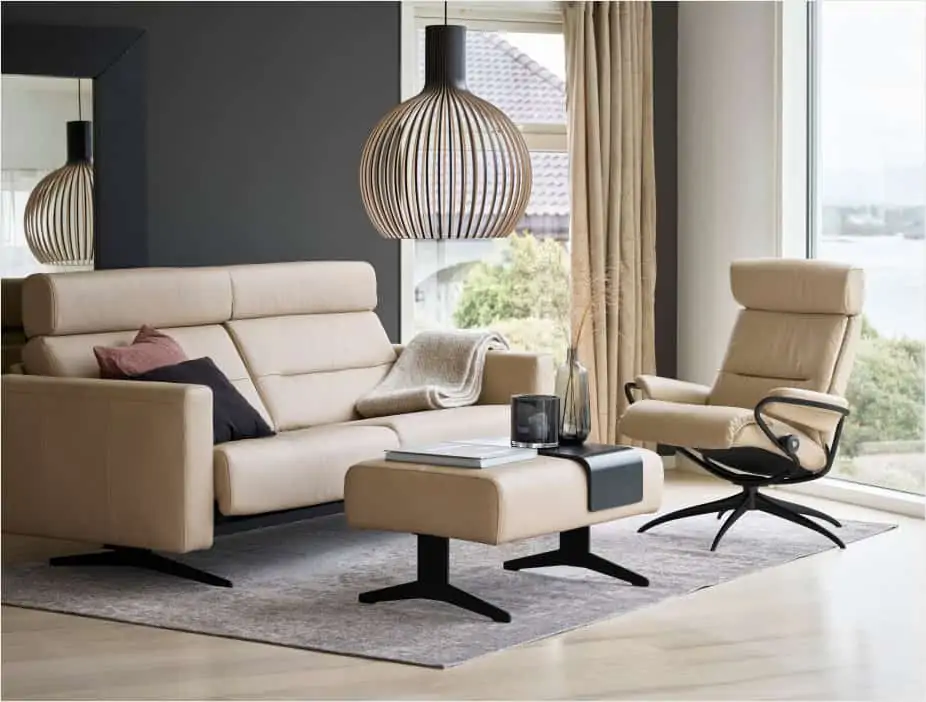 Boucle Sofas
Boucle fabric is the textured fabric often found on sofas. One of the primary reasons designers love boucle sofas is because they give the room texture and warmth. To enhance the cozy feeling, look for low, rounded furniture.
Keep in mind that boucle fabric stains easier than some other fabrics. It requires more maintenance, but it's well worth the comfort you'll get from it.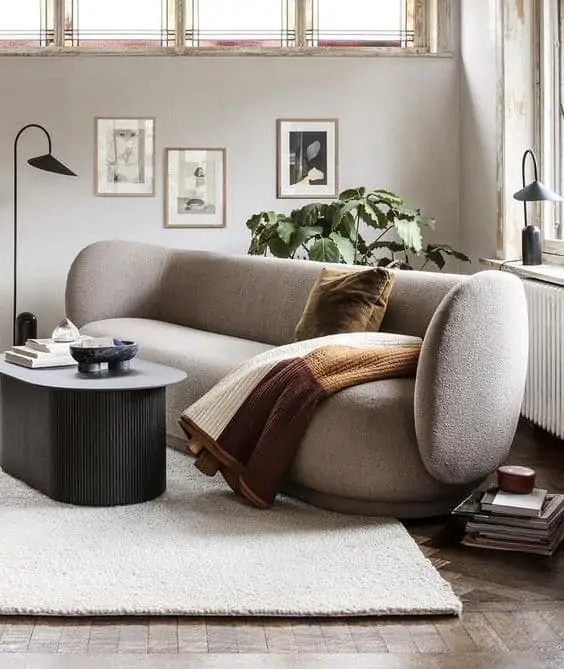 Asymmetrical Aesthetic
Asymmetrical sofas and loveseats have a sculptural look. Their unique designs often mean that you'll have space for more than one sofa in your living room. Smaller asymmetrical pieces make for great accent pieces.
Velvet
Velvet is a big trend in the upholstery realm right now. Velvet will likely be trending for the next few years, making velvet sofas and loveseats a good investment. Warm, saturated colors, like reds and tans, are very popular. Think shades of mustard, currant, mauve and camel to create a warm, soft and inviting look.
With varying aesthetics in today's sofa trends, there is something for everyone. Whether you opt for a boho-chic sofa or an asymmetrical loveseat, these home decor trends will put your living room on the right path.
For all furniture and home decor advice, Woodchuck's Fine Furniture and Décor in Jacksonville is here to help you find exactly what you need. Our showroom is filled with the latest items from the biggest names in furniture design. Our team can help you find exactly what you need to make your dream home a reality.