Surprise! Chintz is back.
Chintz is a design term for those repeating floral fabric patterns that took US homes by storm in the 1980's. Big, bold prints are en vogue this year, so many designers are "chintzing" up their window treatments, furnishings, upholstery, and décor with patterns that really pop.
Colors Instead of Neutrals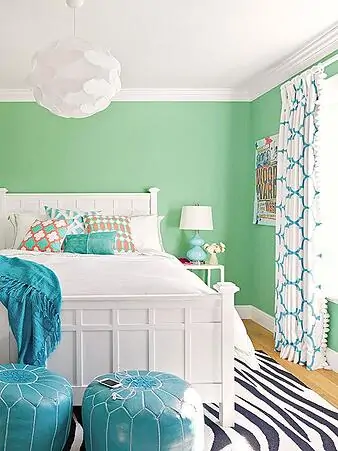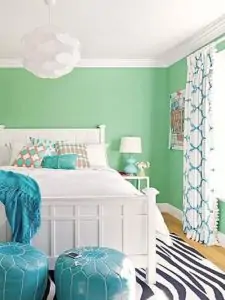 Neutral shades like beige, gray, and white are ever safe and ever popular. But, if you want more vibrancy in 2018, then go for bright greens, earthy yellows, and vivid warm hues to liven up your space. This is especially true for kitchens. Wood tones and dark colors are warmer and more inviting than stark white cabinetry.
Ceilings that Make a Statement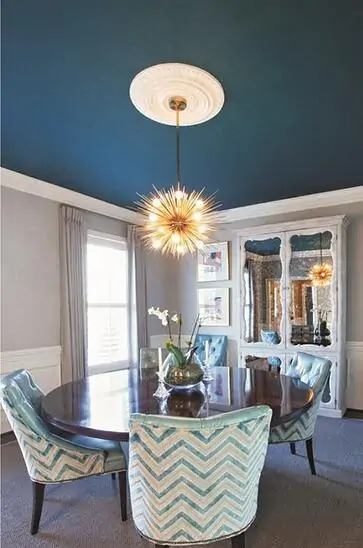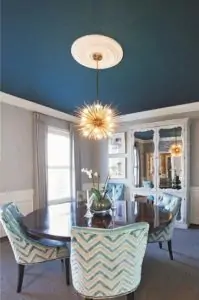 Instead of painting a statement wall—which instantly dates your room—paint a statement ceiling. Textured and painted ceilings are so in. Consider the surface above your head as your experimental playground. Think wallpaper, plaster, and bold, colorful patterns that draw the eye upward to complement your current color schemes.
Terrazzo Floors that Sparkle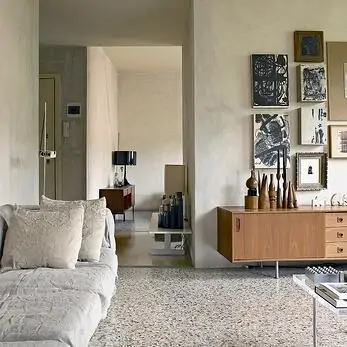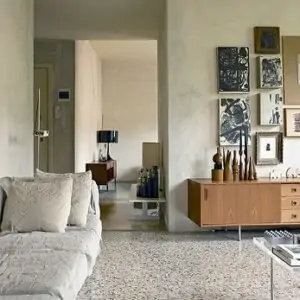 Expect this 2017 (and 1977) trend to continue into the New Year! Terrazzo floors give homeowners endless customization possibilities. These speckled, shiny surfaces are incredibly low-maintenance and easily matched to nearly any color scheme. Make sure your light fixtures highlight the floor's metallic details for the ultimate effect.
Furniture with Real Curves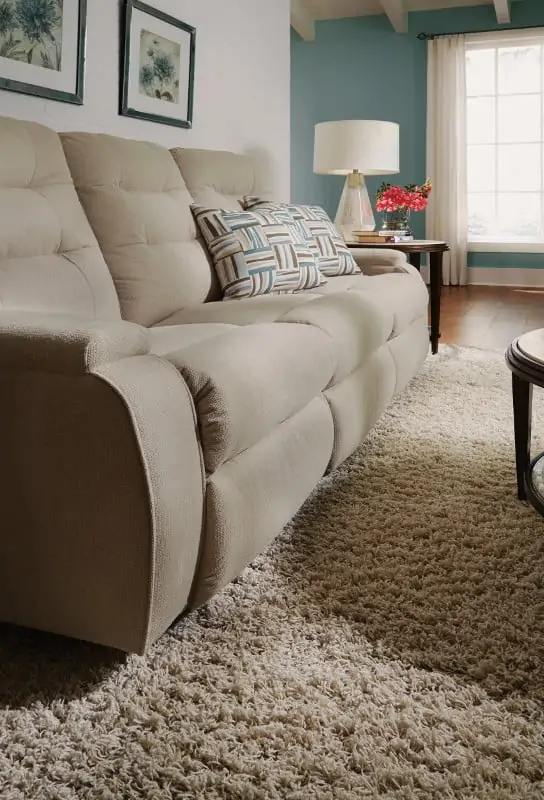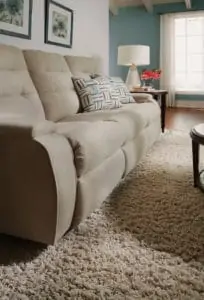 Another re-emerging 1970's design trend? Curvaceous furniture. Living room furniture with round arms, backs, and legs help soften the angles of a boxy room and off-set the right angles of shelves, frames, and other furnishings. Consider a new sofa, armchair, or table with sweeping round features to tap into this nostalgic and chic trend.
Need help designing your space? Our design consultants will come to your home and work with you to create the room of your dreams. Click the button to schedule an appointment today!