Reflect the Room
Complement the rest of your living room furniture with a mantle designed to flatter and reflect. Hang a big circular mirror on the wall above your mantle, and mount wall sconces on each side or stick tall, thin lamps on each end of the mantle. Then pick out decorative additions that match or complement your living room color scheme. While the mirror reflects the opposite wall and creates an illusion of extra space and light, your vases, frames, candlesticks, and light fixtures should also add to the room's warm or cool palette.
Pick a Color
Is your living room full of neutral colors like white, beige, brown, and other earth tones? Pick a bold complementary color, such as bright blue or purple, and transform your mantle with temporary and permanent pops of this dominant hue. For example, in a living room with gold light fixtures and yellow-gold wood flooring, deep blue stands out while balancing out the palette. Frame your fireplace with a blue tile border for a Mediterranean touch, collect wood in a big blue vase, and arrange abstract blue artwork atop the mantle itself.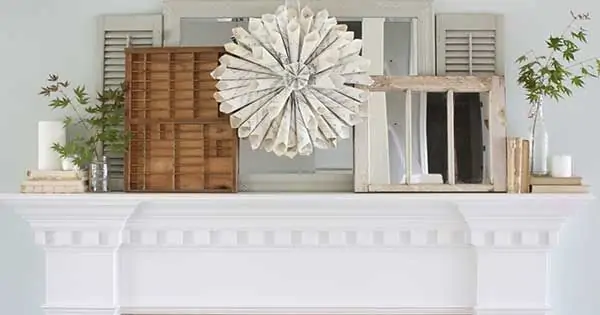 Bring Your Mantle to Life

Living décor is the best way to add life to your living room. Your options range from small, low-maintenance plants (such as miniature cacti) to decorative vases with a rotating selection of freshly picked flowers. If your living room is dominated by reds and browns, just a touch of bright green will ground the mantle and make the whole space feel more complete. Hang a large mirror behind the mantle to double the effect of each piece of foliage.
At Woodchuck's Fine Furniture & Decor, we love helping homeowners transform their living room with unique finishing touches. When it comes to shopping advice, we've got you covered. Click on the image below to download our eBook, filled with tips on what common mistakes to avoid when furniture shopping.