Your guest room should be an extension of your home's decor, offering a welcoming space for your guests that feels like home. At Woodchuck's, we're here to help you explore how to choose the right design style, the best brands for bedroom furniture, and the finishing touches that make your guest room truly special. Read on for guest bedroom ideas we know you'll love.
Guest Bedroom Ideas for Design Styles
When it comes to choosing guest bedroom decor, it's all about your unique interior design style. Your guest room should seamlessly blend with the rest of your home's decor and provide a space for guests to enjoy a restful night's sleep so they can fully appreciate their stay.
Take into account your lifestyle and the preferences of your guests when deciding whether to have a single bed, twin beds, or even bunk beds. To avoid the guest room feeling like a neglected space where guests are simply "dumped," infuse it with a style or theme that complements the rest of your home.
Here are some of the top guest bedroom ideas around style trends to help you ensure your space is up to date:
Coastal Design
If you're aiming for a coastal theme, use beach artwork and soothing colors to capture the essence of coastal living. Consider choosing items in shades like ocean blue or dune green and coastal textures like wicker, rope, and driftwood.
Inspired by Florida's sandy beaches and sea breeze, Woodchuck's offers a variety of coastal furniture and decor items that complement this style for your guest room. 
Modern Design
To achieve a modern-style guest room, go for clean, minimalistic designs with a contemporary feel. Consider enhancing the space by adding splashes of color, modern art, or striking mirrors on the walls.
Inspired by the sleek look of modern homes, featuring furniture with clean lines, stainless steel, and glass, Woodchuck's Furniture showroom offers a range of modern pieces that can brighten up your guest room.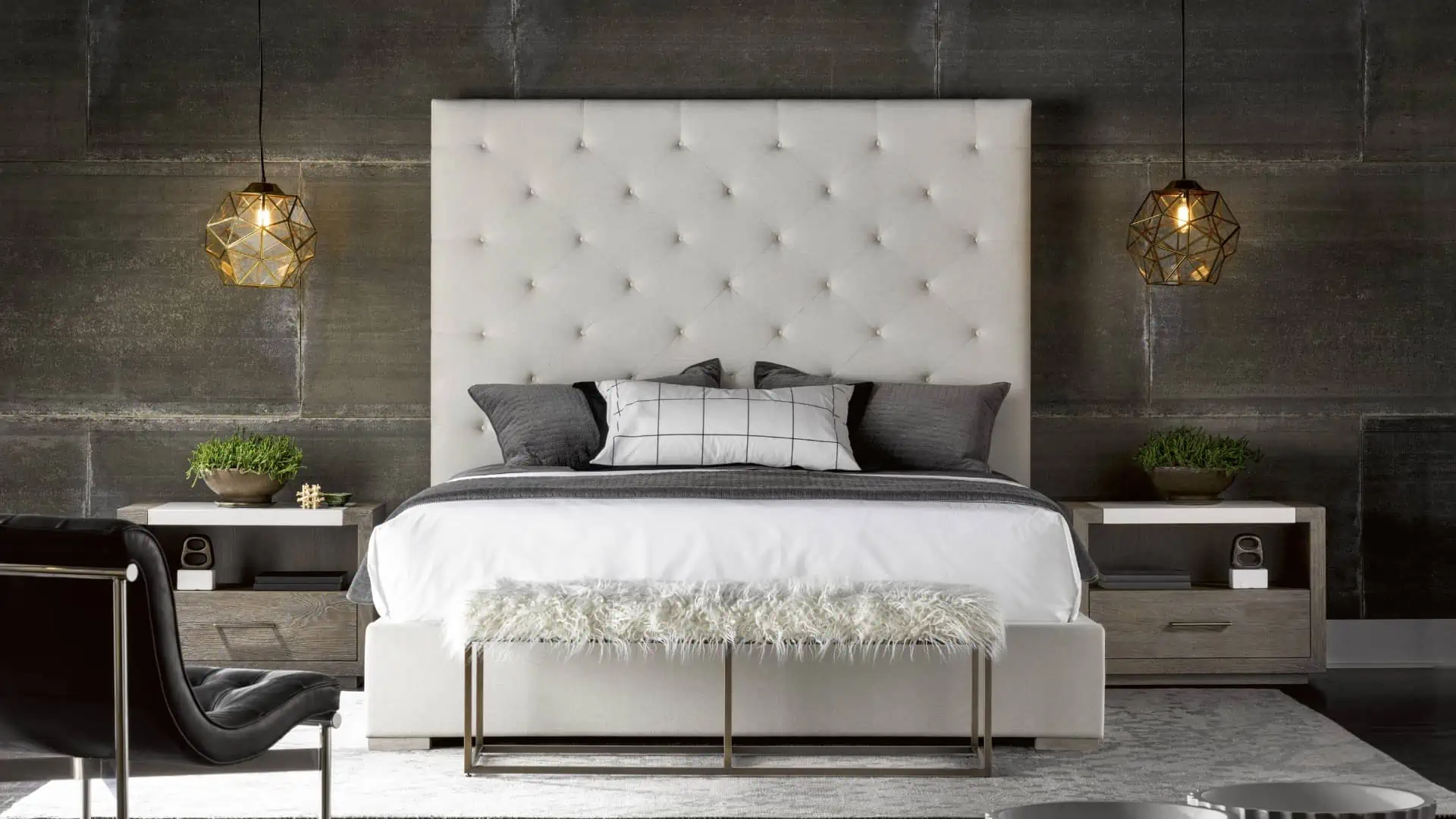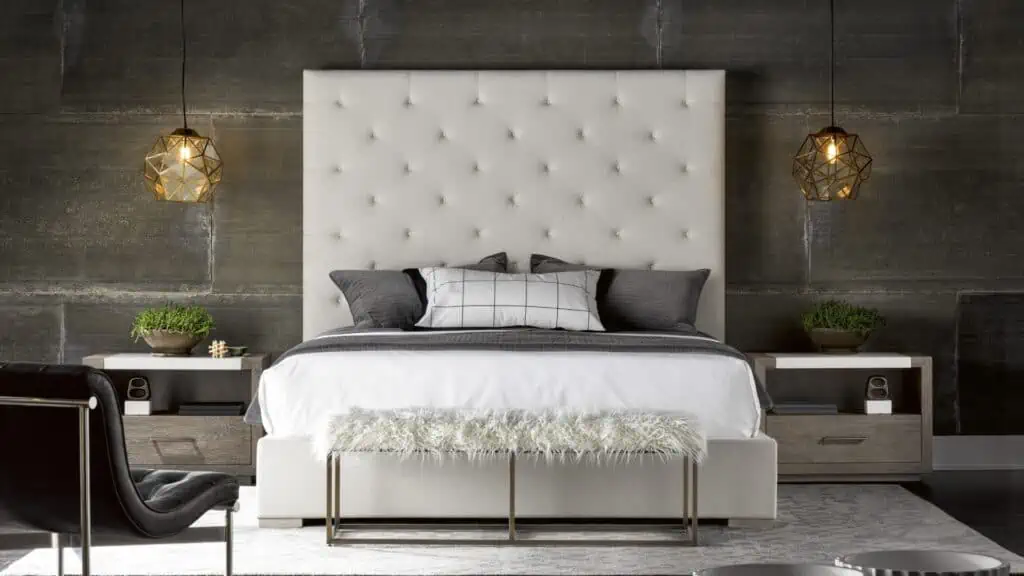 Traditional Design
For a traditional-style guest room, choose classic and timeless furniture that radiates elegance and charm. With a history dating back to before the 1600s, traditional furniture is known for its detailed and fancy designs, representing luxury and prestige.
At Woodchuck's, we offer high-quality traditional furniture that stands out with rich wooden elements, gold accents, graceful curves, patterned upholstery, cozy fabrics, and tasteful accessories.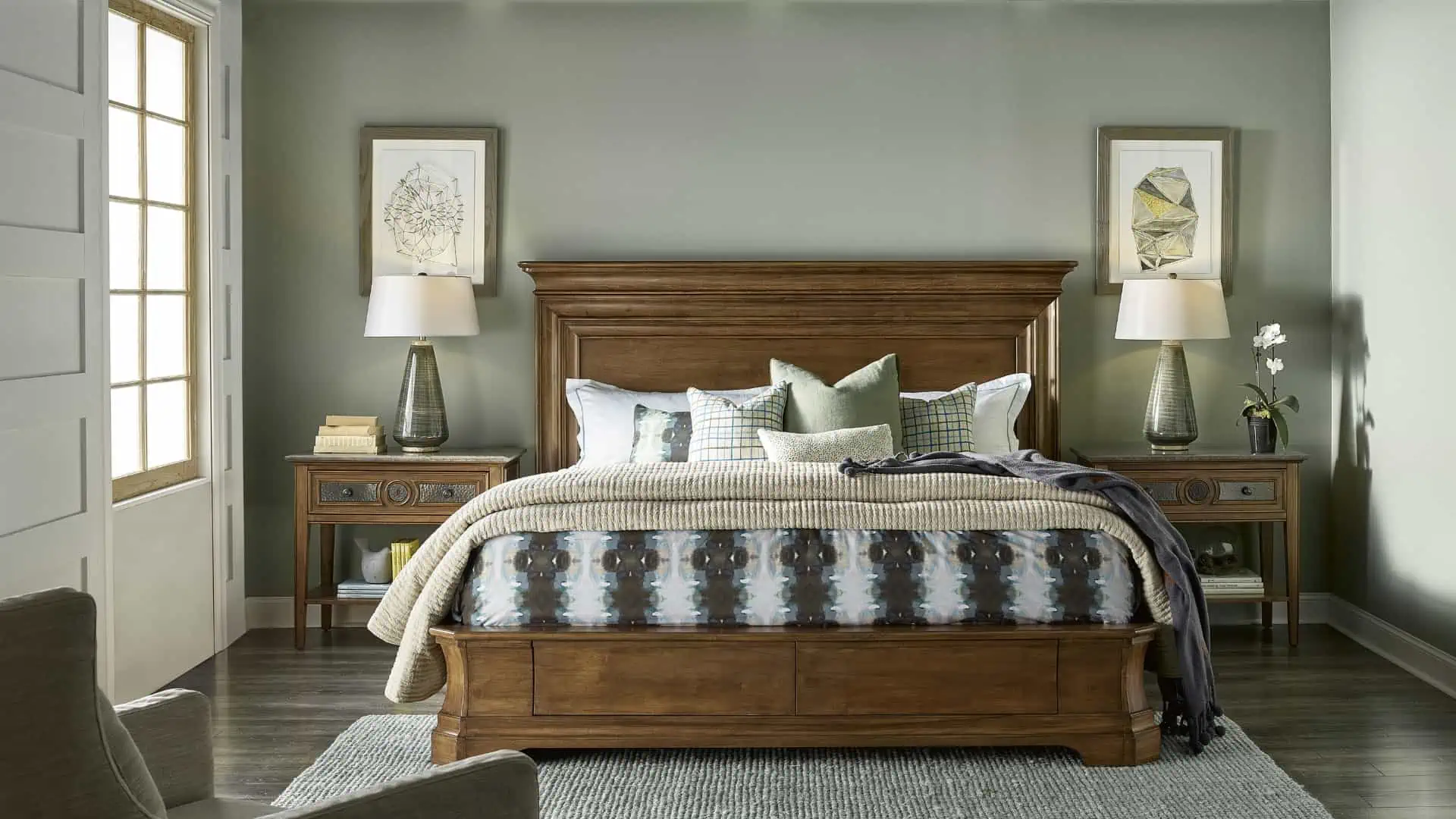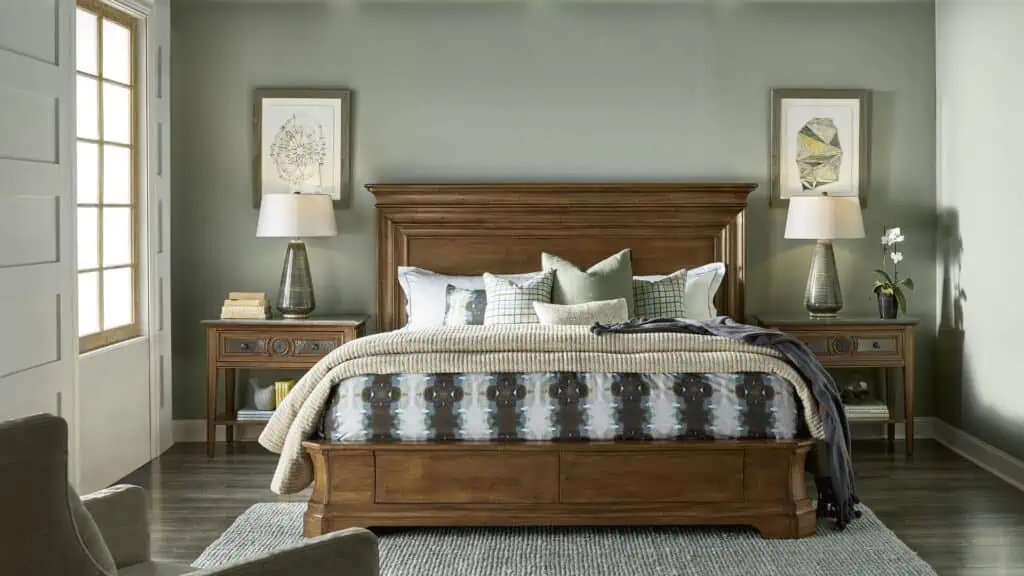 Cottage Design
To achieve a cottage style, infuse your guest room with a cozy and rustic feel, reminiscent of a countryside retreat. Consider adding touches of color, bold florals, stripes, gingham patterns, and wooden accents.
When you visit Woodchuck's, you'll find a variety of sets in white and ivory tones, upcycled decor, weathered or painted fixtures, as well as textiles and fabrics with a country-inspired feel.
Best Brands For Guest Bedroom Furniture
Choosing the right furniture for your guest room is important, as it can significantly impact your guests' comfort and overall experience. Here are some of our favorite brands for guest bedroom furniture, all available at our showroom:
Bassett
Custom home furniture from Bassett Furniture is designed with attention to detail and can be customized to suit your preferences, making it a great fit for those who value quality and authenticity.
When you explore Bassett's selection of American-made furniture, you'll discover furniture pieces that add both style and functionality to your guest room, ensuring your visitors have a comfortable and stylish stay.
Mavin
Originating in Amish-country Ohio, Mavin started by crafting furniture from quality woods like cherry, oak, walnut, and hickory. The company offers a variety of American-made furniture pieces that are both stylish and built to last, making them a great addition to any guest room.
Universal
Universal Furniture offers a renowned selection of coastal-style bedroom sets that are known for their quality and craftsmanship, guaranteeing your guests a comfortable stay. Explore Universal's modern, functional, and luxurious coastal collections at the Woodchuck's showroom.
Stressless
Stressless furniture is an excellent choice to improve the comfort and functionality of your guest room. Ensure your guests' comfort with the Stressless Sky Mattress and incorporate a Stressless Wing recliner for a truly relaxing experience.
Guest Bedroom Decor Finishing Touches
To make your guest room truly special, don't forget the finishing touches. Traveling is hectic enough – keep your guest space clutter-free and try adding seasonal or holiday decor that suits the time of year to make your guests feel at home.
Enhance the lighting with options beyond just overhead fixtures to create a warm and inviting ambiance. When it comes to bedding, it's a good practice to offer multiple layers, including a top sheet, duvet, and a cozy throw, to accommodate different sleeping preferences.
If you're considering adding a desk to your guest room, explore options at our Stressless Wing Sale for comfortable seating options. When deciding between having a TV, art, or both, visit Woodchuck's showroom to explore a wide range of decor items suitable for various design styles.
Shop the Best Furniture Store in Jacksonville, FL
As one of the top furniture stores in Jacksonville, FL, Woodchuck's is here to help you find the perfect guest bedroom ideas, styles and brands. Visit our showroom and work with an experienced design consultant to find everything you need. Check out our lookbook for more inspiration to start designing your guest bedroom today and delight your guests with a memorable stay.